Technomic Pares Operator Sales Forecasts For 2016, 2017
The slowdown in restaurant sales and traffic, particularly at major chains but also in other key segments, has led the Chicago-based foodservice research firm Technomic Inc. to lower its forecast of sales growth for both 2016 and 2017. "It's pretty apparent that there's some softening in certain parts of the industry," Technomic Senior Principal David Henkes wrote in sending FER the revisions, which were released to Technomic customers in November. The firm now expects total industry nominal sales growth to be 4.1% this year and 4.2% in 2017. This compares with the preliminary forecast released last May of 5% nominal growth for 2016 and 4.9% for 2017. Real changes after factoring out inflation are now forecast at 1.6% for 2017 and 1.7% for 2017 compared with the earlier forecasts of 2.4% and 2.3% respectively. The firm forecasts menu-price inflation of 2.7% for commercial segments in both years. The biggest revisions in growth rates are in the restaurant segments and lodging foodservice. Technomic cut the nominal forecast for limited-service restaurants, which includes both traditional quick-service and fast-casual concepts, to 4.5% for 2016 and 4.8% for 2017 from the previous 5.5% and 5.7% forecasts. The forecast for full-service restaurants was pared even more to 3.5% growth for both years from the previous forecast of 4.9% for 2016 and 4.3% for 2017. The forecast for lodging foodservice nominal growth was lowered to 5.3% in 2016 from 7.3% in the previous forecast and 5.1% next year from the original 6.8%. In commenting on factors that led the firm to revise the forecasts, Henkes noted the following: Casual dining, particularly the larger chains, has seen a fairly large decline in traffic, and many chains are reporting declining same-store sales. (This is a big part of the "restaurant recession" that the press has noted.) At the same time, we do believe independents are relatively strong and healthy, although perhaps not to the degree from 12 to18 months ago. Fast casual is reaching maturation, with public chains also showing slowing same-store sales growth. Continued trouble at industry leader Chipotle doesn't help. Menu price inflation continues to make dining out relatively less attractive compared to eating at home; this is certainly impacting the frequency of dining out for many consumers. Continued competition from other outlets, including c-stores, supermarkets, meal kits and other "non-traditional" areas have impacted restaurant sales. Further information on the forecast and on other Technomic research can be found at technomic.com.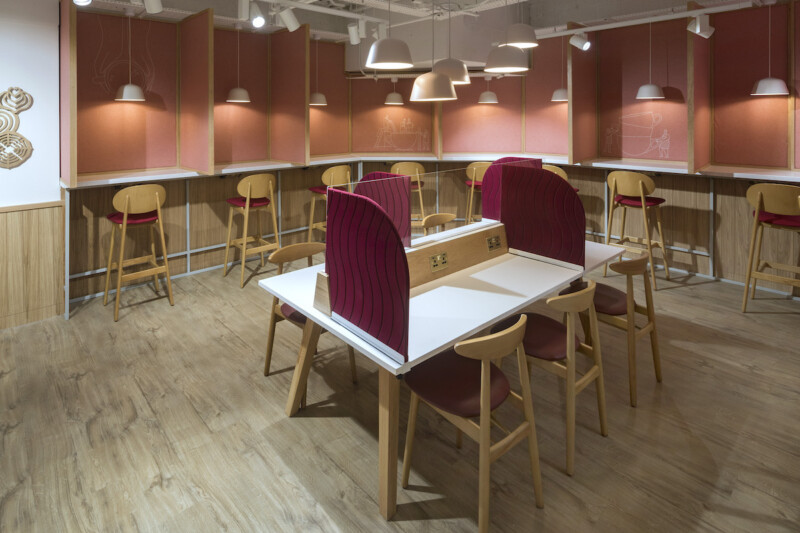 International News
A Costa Coffee in the West Hampstead area of London has debuted a setup geared toward once again bringing remote workers back into its shops.