The Association for Healthcare Foodservice has launched the nominations process for its annual awards program honoring leaders transforming foodservice. In addition to six categories ranging from leadership excellence to improved operations, AHF has launched a Chapter of the Year award to honor a local chapter that promotes AHF's mission, supports member development and self-operation, and has a measureable impact on the community.
Other 2017 Awards include:
Benchmarking excellence, recognizing a healthcare facility that has used AHF Benchmarking Express consistently, showed improvement in KPI's and utilized data to improve their operations.
Future Horizon, recognizing operator members who are new to management and who demonstrate a desire for future growth through contributions to their hospitals or community.
Spotlight, honoring an operator member who has enhanced operations through technology, sustainability, healthy initiatives, community impact, mergers/acquisitions, recruitment/retention, program development, implementation, innovation and/or creative use of managing finances.
Exemplary leadership, citing an operator or non-operator member who best reflects the commitment to operational excellence that Don Marsh brought to healthcare foodservice.
Partnership in leadership, recognizing up to three operator member facilities with an administrative/foodservice partnership that demonstrate a strong commitment to self-operation that currently supports the foodservice leadership team.
Contact Mina Choi at mchoi@healthcarefoodservice.org with any questions. More information on the awards program and application process is at healthcarefoodservice.org/about-us/awards-program/
AHF also is seeking nominations for its Internship Program, which offers four, week-long learning opportunities for students in leadership and culinary areas. The internships take place in conjunction with the AHF 8th Annual Conference, August 15-18, at The Gaylord National Resort and Convention Center in National Harbor, Md.
Two leadership interns will attend AHF board of directors' meetings; observe and assist staff and association leaders; and, help with the fundraising event and registration. Two culinary interns will assist with the association's 8th Annual Culinary Competition, shadowing volunteer leadership and staff; serving as liaisons between competitors and association leaders; and, helping with tasks as needed
The application form is available here. Completed applications and required documents must be received no later than 5 p.m. EST on March 17. More information is available from Kent Hamaker at khamaker@healthcarefoodservice.org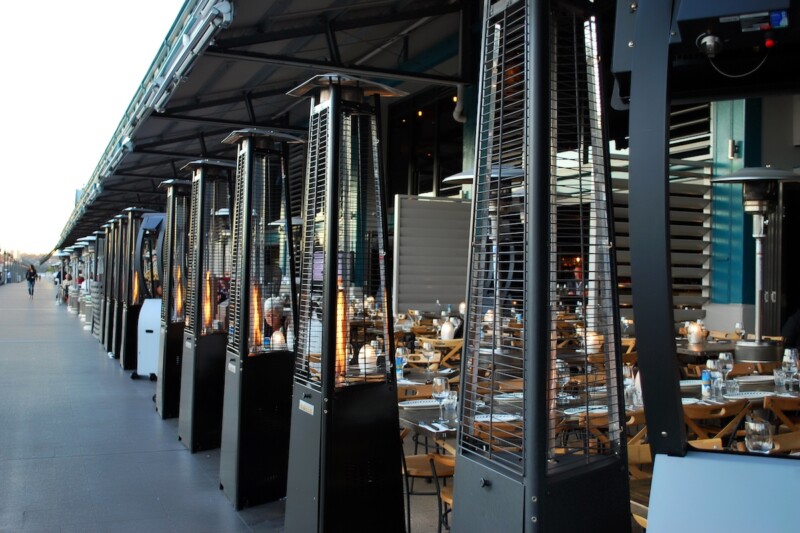 News
Operators are finding heating equipment in short supply as they try to extend outdoor dining into colder months.