Biggest Risks For U.S. Economy in 2017? Trade War And Tariffs
The 53 economic forecasting groups polled monthly by Blue Chip Economic Indicators have been mildly more optimistic in their forecasts of U.S. economic activity since the election of Donald Trump. They assume Trump's plans for tax cuts, deregulation and infrastructure spending will have a positive effect on economic growth, if he can get the initiatives through Congress. Their consensus forecast for 2017 real growth of gross domestic product has risen 0.1 point to 2.3%, and their initial forecast of 2018 growth is 2.4%. Real disposable personal income and personal consumption spending numbers are up 0.2 point each for 2017. But they also see most of the effect later in 2017 and in 2018.
But asked to name the three greatest threats to continued economic growth in the U.S. this year, two of the top three can also be tied to the Trump agenda. Ranked first according to frequency of mentions was "trade war/tariffs/protectionism." Given last week's brouhaha with Mexico over the border wall and the trial balloon of a 20% import tariff on Mexico, later pulled back, the economists are not likely to feel more secure.
The second most threatening scenario mentioned was the prospect of a further strengthening of the U.S. dollar and its impact on exporters and profits generated abroad. The administration's threats of tariffs and other trade actions, combined with the third most mentioned threat—rising interest rates—add impetus to the dollar's rise. The fourth most mentioned threat was a counterpoint to expected positive trends: gridlock in Washington/less than expected tax cuts and spending increases/insufficient regulatory reform. As usual, we'll just have to see if the positive factors outweigh or outrun the negatives this year.
As for history, fourth-quarter 2016 real GDP growth came in under forecast at 1.9% at an annualized rate. It was below the Blue Chip consensus forecast of 2.2%, but did not affect the government's initial annual GDP estimate of 1.6% growth for all 2016, right on the Blue Chip forecast. Real DPI also came in under the forecast of 1.9% for 4Q/16 at 1.5%. It may help explain why foodservice spending also fell in the quarter.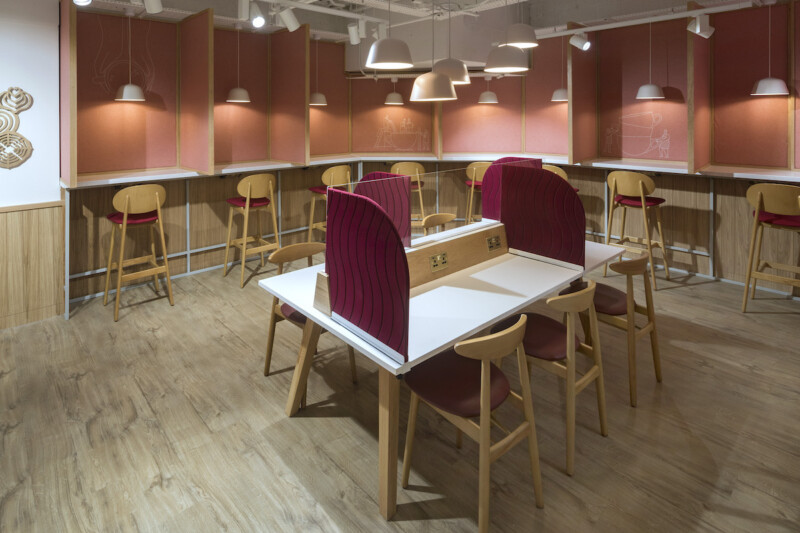 International News
A Costa Coffee in the West Hampstead area of London has debuted a setup geared toward once again bringing remote workers back into its shops.