People
Industry Moves:
Dorian Drake Int'l. has been appointed as a manufacturer representative for HIX Corp.'s DoughXpress line of food processing equipment worldwide, excluding the United States and Canada. The White Plains, N.Y., firm will manage export functions for the DoughXpress brand of pizza, tortilla and meat presses; flat grills; dough dockers, dividers and rounders; and bread-slicers. Dorian Drake's Foodservice Group Manager Joe Arcovio says, "We look forward to introducing DoughXpress to distributors and dealers worldwide.
Kappus Co. has added Roger Friedman as Executive Chef, a post in which he will focus on promoting the Lainox Naboo Combi-Oven, a new addition to the Kappus line of brands. Friedman joins the Cleveland firm with more than thirty years of experience in the culinary field. Most recently, he worked as executive chef at Bauer Marketing Group in Cincinnati. Kappus, a third-generation family business, serves Ohio, western Pennsylvania, West Virginia and northern Kentucky, with more than 45 factory-trained and certified technicians on staff.
Server Products has advanced Lauren Peters to Customer Service Supervisor. Prior to her promotion, the six-year company veteran had been developing and overseeing basic training for new team members and creating new processes and procedures for the department. In her new position, Peters will expand upon these programs and will manage all day-to-day activities of the customer service team and its interactions with customers, sales reps and international distributors, as well as other internal departments at the Richfield, Wis., company.
Winston Foodservice/Winston Industries has partnered with J. Frishman Associates (JFA), the Pompano Beach, Fla., firm founded in 2006 by John "Shamu" Frishman, to enhance the Louisville, Ky., cooking equipment manufacturer's network of consultants and industry experts. "John brings to Winston decades of knowledge and experience, for the purpose of expanding the Winston product portfolio and assisting in our new business development efforts," says Shaun Tanner, general manager of Winston's Foodservice Division. "In working with John, it quickly became apparent that he fits into the Winston culture...being someone that doesn't only think outside of the box, but never actually fit in the box to begin with. While his knowledge will certainly be valuable, his approach to relationships and passion for the industry makes him a great fit to join the Winston team."
---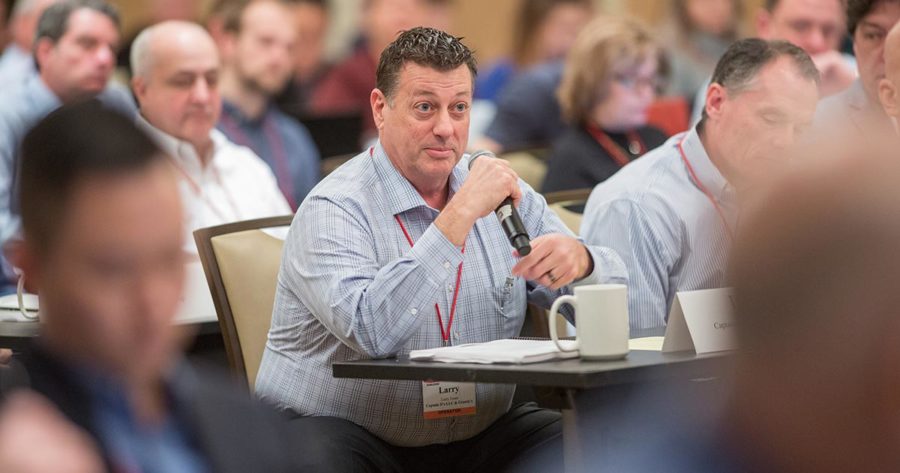 Advance Your Knowledge of Foodservice Equipment Technologies at MUFES
MUFES is a one-of-a-kind event for foodservice equipment decision makers from multiunit chains and noncommercial facilities.