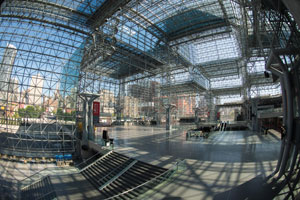 Spend a few days at the annual HX: The Hotel Experience and you'll come away powered with new solutions and contacts to better your business. Held at the Jacob K. Javits Convention Center in New York, the show now runs two days, Nov. 12-13, to align with Boutique Design New York, a trade fair and conference for the hospitality design industry.
HX show highlights start with the 2017 Foodservice Pioneering Concept, called Pivot Point, created by Christensen Consultants of San Jose, Calif. You can find the 900-sq.-ft. build-out, featuring a rotating platform with a daytime, food-focused concept on one side and an evening bar on the other side, in the HX360° Innovation Zone-Food & Beverage. The other two zones, a new feature to the show this year, are Lobby & Bar and Spa & Wellness. Stop by HX: Tech as well for all things digital in hospitality.
Organizers have lined up a solid schedule of more than 30 educational sessions. There are four tracks: Hotel, Tech, Restaurant and GenFWD. And on the show floor, you'll find 400-plus exhibitors. Leave space in your schedule to meet and greet industry peers. Organizers anticipate 10,000 hotel and restaurant owners, executives, directors and general managers to attend.
Good Point

Stop by Pivot Point (booth 2549), which was selected as this year's FPC. The FPC event challenges foodservice design consultants to dream up foodservice concepts for lobbies and other public spaces in small or large hotels and resorts, and with limited water and no ventilation. Concepts present new ways to solve existing space, energy and labor challenges. Consultants aim to use leading-edge equipment and technologies to produce exceptional menus and service experiences. FER serves as the official media partner for the event.
Pivot Point adjusts to the needs of hotel guests throughout the day. On one side of the rotating platform, in day mode, the food-focused side comes equipped with an induction range, refrigeration, espresso machines and a juicer. A counter near the platform but off to the side holds a vent-less high-speed oven and microwave facing service staff, and coffee dispensers on the opposite side in front of customers. Light, made-to-order items, such as omelets, wraps, sandwiches, soups and salads, make up the day menu.
To switch to evening mode, one employee manually rotates the platform in less than a minute; it doesn't require machinery. The bar side sports beer and wine towers, glass and bottle displays and back-bar refrigeration. Guests can order bar food and light meals—think tapas—on a limited basis in this mode.
"It's meant to stimulate what could happen with an underused corner of a hotel or resort lobby," says Peter Christensen, FCSI, Founder of Christensen Consultants. "Rather than just an overflow area with no real purpose, the addition of Pivot Point will give operators a new way to generate revenue in what was once a forgotten space. And because the concept can change moods, it can become even more.
"Having stayed in hotels for business ventures and such, I would go to the breakfast area in the morning and often there's a bar that no one's sitting at because that's for later. But the breakfast area is busy. Then I would come back in the evening, and the bar's busy but not the breakfast area. If an operator has room, that's all fine, but if an operator has limited space, being able to change the mood with one fell swoop using Pivot Point adds value."
Supporting Equipment
Along with the centrally placed rotating platform, in the front-of-house, Pivot Point has a service counter—with bar equipment (blender, beverage dispenser/soda gun, ice chest, bottle rail), two POS terminals and seating—along with the self-service coffee bar.
In the back-of-house, it has a food prep area, storage and delivery entrance. Equipment here includes reach-in refrigeration, an ice maker/bin, stainless work tables, shelving, sinks and waste receptacles.
Designers anticipated most bulk food production would take place at the facility's main kitchen or, if that's not an option, at a nearby commissary. Employees mainly assemble or finish menu items on site.
In keeping with the FPC theme, Pivot Point uses smartphone and tablet ordering and incorporates environment-friendly elements, including LED lighting and building materials sourced from products readily available. Its modern décor focuses on wood and metal; the front-of-house floor has a wood-plank look. In addition to the service counter stools, guests can choose to sit at tables with chairs.
The team targeted throughput at around 200 customers for each meal period, running about three to four hours each except for a longer bar period. Overall, a standard Pivot Point serves 50-60 customers per hour.
"One of the major advantages of the concept is the ability to stock the hidden side of the platform when it's not in use and out of the way of customers," Christensen adds. Meanwhile, designers planned electric for items such as the self-contained refrigeration, high-speed oven, microwave and lighting. They kept all major plumbing off the rotating platform but plumbed equipment surrounding it just like any foodservice facility.
Continuing Education
Be sure to spend time in the "classroom" while at HX. To start, take note of the following Sunday sessions:
Learn about recirculating ventilation systems as they relate to exhibition cooking applications in "Kitchen In A Closet," from 10:45 a.m.-11:30 a.m. Kris Morphis, FCSI, V.P., Foodesign Associates, and Scott Heim, President/CEO, Evo Inc., will present.
Come away with ideas on how your operation can be a better steward of the environment in "NYC Hospitality Alliance: Greening Your Restaurants 101," from 1 p.m.-1:45 p.m. Even though many restaurants follow requirements to recycle and compost, some have gone above and beyond by developing their own voluntary initiatives to reduce food waste, source sustainably, and limit their impact on the environment. Speakers for this session are Brian Owens, Crave; Jehangir Mehta, Graffiti Food & Wine & Me & You; Naama Tamir, Lighthouse; and Pedro Suarez, NYC Department of Sanitation, with moderator Nikita Scott.
Gather ideas of how to market brands and grow profits in "NYC Hospitality Alliance: Optimize Your Restaurant For Profitability," from 2:15 p.m.-3 p.m. Learn how businesses generate revenue during off-peak hours, use their space creatively, host unique events and rethink their traditional business model to stay relevant and maximize margins.
Day-Two Sessions
On Monday, FPC lead designer Christensen, along with Lana Trevisan, V.P., Restaurant, Bars & Events, Two Roads Hospitality, will present "What You Need To Create A Hot F&B Concept!" from 12 p.m.-12:30 p.m. Whether a hotel leans toward business travelers or leisure guests—food and beverage options are not only expected, but are revenue opportunities for the property. Learn the secrets to creating authentic new hotspots in your hotel. Hint: it's a mix of design, function, creativity and customer service.
Also on Monday, "Two Tech Companies The Industry Is Talking About," from 1 p.m.-1:45 p.m., includes speakers Andrew Rigie, Executive Director, NYC Hospitality Alliance, Joel Montaniel, Co-Founder/CEO, SEVENROOMS, and Luke Fryer, Harri. Learn how SEVENROOMS and Harri are disrupting the hospitality industry with technology and analytics during this interactive panel discussion.
To view the full agenda, exhibitor list and floorplan, visit thehotelexperience.com.
HX: The Hotel Experience—Rooms To Restaurants
Nov. 12-13, 2017
Jacob K. Javits Convention Center
New York
Show Hours:
Sun., Nov. 12: 10 a.m.-5 p.m. <br>
Mon., Nov. 13: 10 a.m.-5 p.m.
thehotelexperience.us
Thank You To The 2017 FPC Sponsors
Featured Sponsor: The Vollrath Co.
Product Sponsor: Equipex
Product Contributors: BSI LLC, Enstore, Lightspeed POS, PacknWood, Poursteady and True Mfg.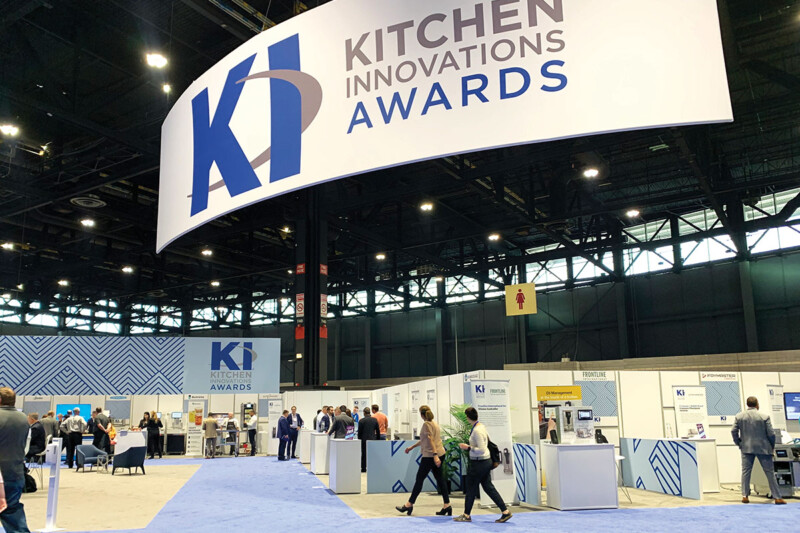 Event Coverage
Touchless, automated, flexible, labor-saving and sustainable, along with a hearty helping of "it's good to be back," were just a few of the buzzwords and sentiments, respectively, overheard at the…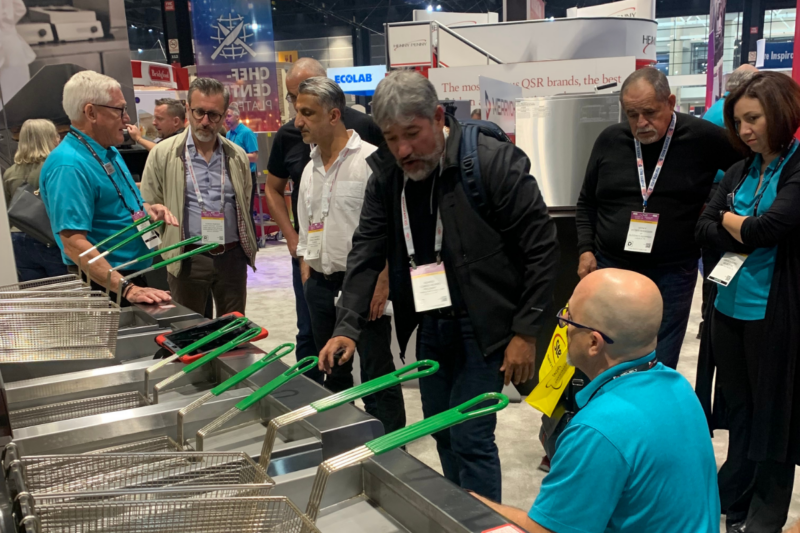 Event Coverage
The 2022 National Restaurant Association Show is in its fourth and final day at Chicago's McCormick Place, but here's a look at some of the action from Day 3.