Restaurant Operators Face Share-Of-Wallet Challenges Globally
Restaurants around the world are fighting not just for market share with each other but are increasingly losing the share-of-wallet battle to non-foodservice competition. While many consumers worldwide say they plan to dine out more often in the coming year, most are adamant they don't intend to spend more for their meals. Away from the tables, an overwhelming majority of diners say restaurant chains must offer more delivery options, with a significant number ready to put their faith in so-called "virtual restaurants."
These are among the findings identified in a new report underpinned by a consumer survey spanning 12 major economies released October 31 by AlixPartners, the global business-advisory firm. The survey, featuring a sample of more than 8,000 consumers, was conducted in Australia, Brazil, China, France, Japan, Mexico, Russia, Saudi Arabia, South Korea, the United Arab Emirates, the United Kingdom, and the United States in July and August 2017. It finds that on average more than a third (34%) say they expect to dine out more often in the year ahead than in the previous 12 months. That compares with just 19% who said they expect to dine out less often.
However, only 28% in the survey say they expect to spend more in the year ahead, with a similar number, 26%, saying they anticipate spending less. In terms of redirection of that spending, some 40% say they plan to allocate that money to travel, with a significant 37% also saying they'll devote it to non-food retail purchases.
Adam Werner, global co-head of AlixPartners' Restaurant, Hospitality and Leisure Practice and a managing director at the firm, said: "Restaurant operators need to take aggressive steps to regain both market share and the mind-share being lost to adjacent industries such as travel and retail. To compete globally, they must not only be aware of the consumer nuances across markets but also have sound strategies and concrete tactics in place to capture profitable growth potential where it exists."
The survey also highlights the continued opportunity delivery affords the industry, revealing a clear bias from consumers towards trusting operator brands over third-party ones in their quest for value-added convenience. On average, 75% of survey respondents say chains need to offer more delivery options, with 49% saying they prefer to order for delivery directly from restaurants rather than via a third-party service, an option favored by just 12%.
Elsewhere on the delivery theme, 40% surveyed say they would be happy to order from an establishment that has neither pick-up nor dine-in service: in other words, a virtual restaurant—a concept that represents a true test of an operator's brand.
Information on the survey and AlixPartner services can be found here.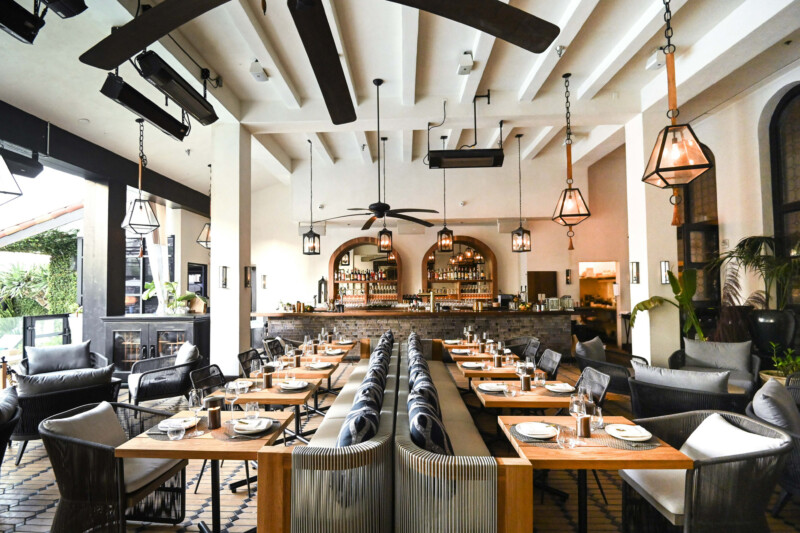 Company News
Noble 33 is launching its first Italian restaurant, Sparrow, located in Hotel Figueroa in downtown Los Angeles.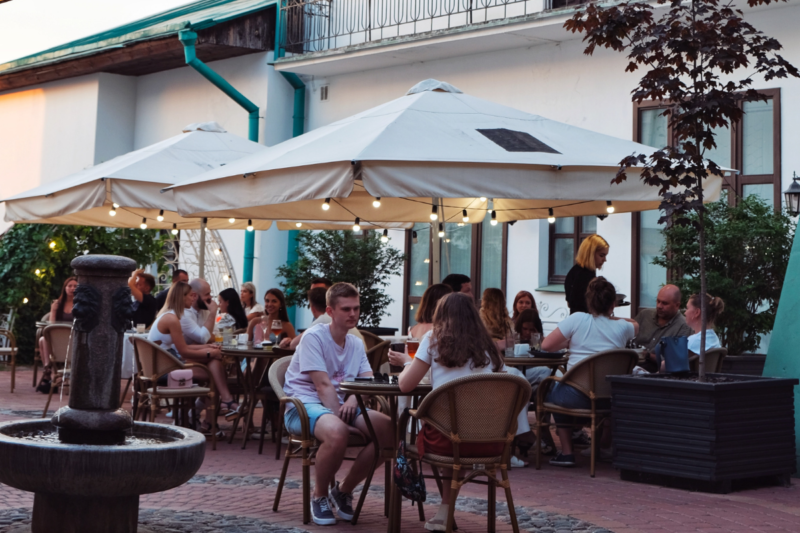 Government Policy and Regulation
The National Restaurant Association is calling on mayors to help local businesses by allowing them to offer outdoor dining for as long as possible.