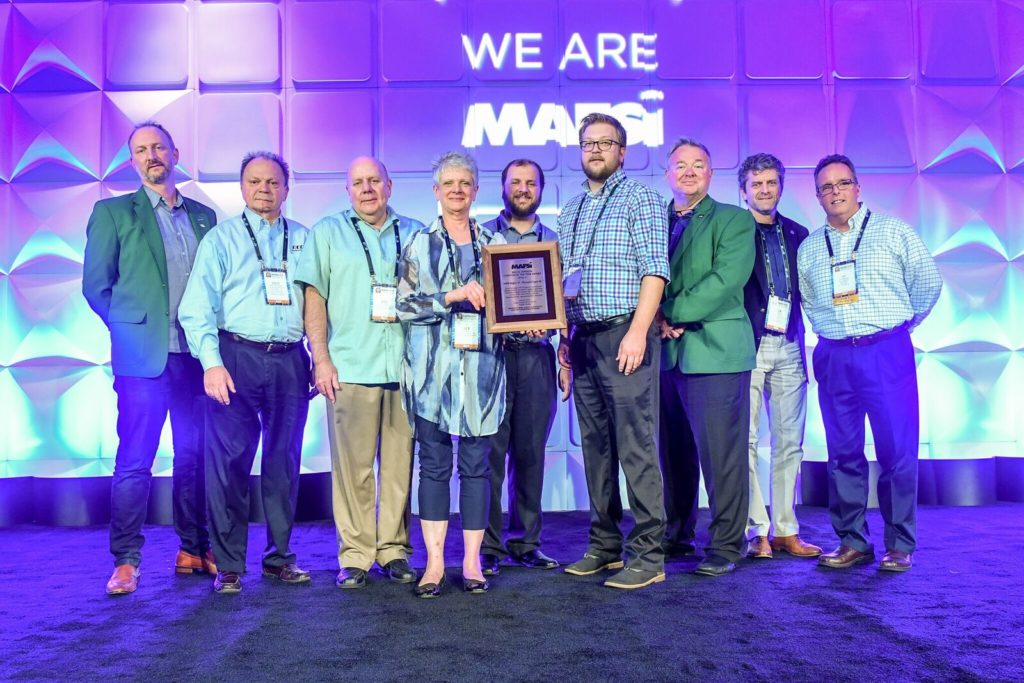 The Manufacturers' Agents Association for the Foodservice Industry honored its own, both reps and manufacturers, with biennial awards during the group's 2018 conference last month in Naples, Fla.
During the January 26 reception, awards were presented to 19 MAFSI members, one MAFSI chapter, and one non-member with awards demonstrating leadership, as nominated by their peers. Two new awards honoring rising stars among manufacturers and reps recognized emerging leaders, age 40 or younger, whose record reflects ongoing and exceptional growth in contribution to the profession, and increased levels of leadership and responsibility.
Manufacturer Rising Star honors were presented to:
Ryan Catarozoli – Hatco Corp.
Ryan Feasel – Globe Food Equipment Corp.
Roxanne Holt – Vulcan Food Equipment Group
John Nackley Jr., CFSP – InterMetro Industries Corp.
Shaun Tanner – Winston Industries
Rep Rising Star awards went to:
Chris East – Chrane Foodservice Solutions, MAFSI Region 15 – Texas/Oklahoma
Joe Ferri Jr., CPMR, CFSP – Pecinka Ferri Associates, MAFSI Region 3 – New York Metro
Dustin Gill – Premier Equipment Group, MAFSI Region 12 – Southeast Central
Alex Hansen, CFSP – The Hansen Group, MAFSI Region 12 – Southeast Central
Brian Henry – Wyllie Marketing, MAFSI Region 01 – New England
Brian McCormick – Griffin Marketing Group, MAFSI Region 11 – Carolinas
Honorary Member: Vyacheslav "Slava" Gladushyn – Scopic Software
Special Recognition, for leadership and exemplary to the success of their regional chapter: Stephanie Perry, Permul Ltd., MAFSI Region 26 – Canada
Bill Loveless Chapter of the Year: MAFSI Region 18 – Wisconsin/Upper Michigan
Market Mover, for individuals or organizations that demonstrated leadership qualities that are significant to the advancement of the representative function and foodservice industry:
Ken Gallagher, V.P.-Global Sales, T&S Brass and Bronze Works
Deb Hanson, CFSP, V.P.-Sales, Vulcan Food Equipment Group
Mark Pumphret, National Sales Manager, Hatco Corp.
Pacesetter, for individuals who work for MAFSI representative member companies only for demonstrating the highest degree of devotion and distinguished service in conjunction with MAFSI projects and activities:
Jeff Couch,Preferred Marketing Group, MAFI Region 22 – Southern California
Wayne Jones, CFSP, The Hansen Group, MAFSI Region 12 – Southeast Central
James Mathis, CPMR, CFSP, Equipment Preference, MAFSI Region 15 – Texas/Oklahoma
Tony, MAFSI's summit award, named in honor of Anthony E. Mazur and bestowed upon an individual MAFSI member rep who has consistently performed and demonstrated sincere interest, effort, and leadership, to the association's welfare and progress:
Joe Ferri, CPMR, CFSP, Pecinka Ferri Associates, MAFSI Region 3 – New York Metro
MAFSI's membership is comprised of more than 270 independent sales and marketing agencies and 260 manufacturers of foodservice equipment, supplies, tabletop, furniture, and/or janitorial and sanitation supplies and equipment.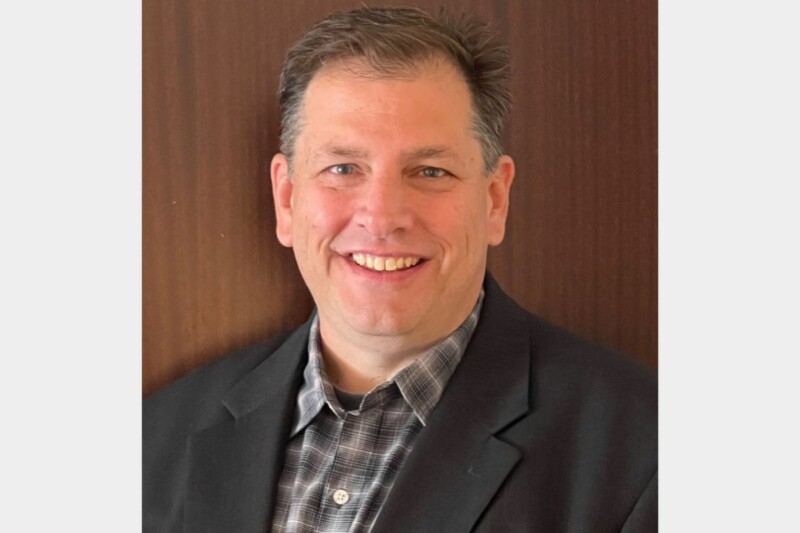 Appointments
Restaurant professional boasts extensive experience in the burger and pizza spaces.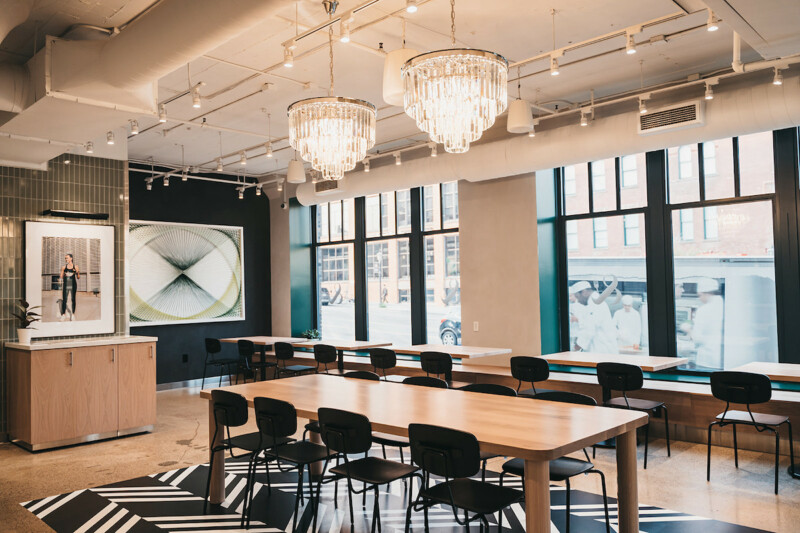 Company News
The new opening heralds the Minnesota-based company's entrance into its tenth state.