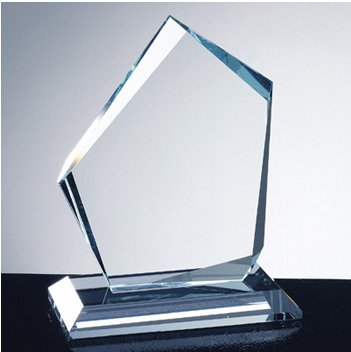 A McDonald's veteran, Bloomin' Brands, Shake Shack, and TriMark are only a few of the 18 recipients of Foodservice Equipment Reports' 2019 Industry Excellence Awards.
The honors go to seven organizations for Management Excellence, six Young Lions, and five Industry Service leaders.
Management Excellence Awards recognize excellence in the management of unit and facilities development, design, E&S purchasing and maintenance functions in commercial and noncommercial foodservice operations; in the delivery and performance of E&S functions and services by E&S dealers and distributors; and in the delivery of services by foodservice consulting firms and service agencies. Candidates are nominated and selected by advisory boards made up primarily of leading equipment and supplies manufacturers. Honorees are:
Large Chain (more than 250 units): Bloomin' Brands, Tampa, Fla. Ryan DeSimone, Global Procurement Manager
Small Chain (fewer than 250 units): Shake Shack, New York. Lou DeAngelis, Sr. Dir-. Construction and Facilities; Lisa Kartzman, Dir.-Purchasing; Jeffrey Amoscato, V.P. -Supply Chain; Zack Koff, COO; Gary Schwartz, Dir.-Supply Chain
Noncommercial Operator: University of California San Francisco Medical Center. Daniel Henroid, Dir. Nutrition and Food Services
Large Dealer (more than $40 million in revenue): TriMark USA, South Attleboro, Mass. Jerry Hyman, President
Small Dealer (less than $40 million in revenue): Burkett Restaurant Equipment & Supplies, Toledo, Ohio. Jameel Burkett, President/CEO
Consultancy: SSA, Tampa, Fla. Ken Schwartz, FCSI, President
Service Agency: Hawkins Commercial Appliance Service, Englewood, Colo. John Schwindt, G.M./V.P. of Operations
For the Young Lion and Industry Service Awards, FER solicits candidates from allied industry association boards including FEDA, MAFSI, CFESA and FCSI. The editorial staff of FER, with input from industry peers, selects the commercial and noncommercial operator award recipients.
Young Lion Awards recognize younger, rising stars who already have had a meaningful impact on the E&S industry. These go to:
Commercial Operator: Brian Gill, E&S Specialist-Five Guys, Lorton, Va.
Noncommercial Operator: Maya Vincelli, Assistant Director, Retail Operations-University of Richmond, Richmond, Va.
Dealer: L. Gene Clark, CFSP, President-Clark Food Service Equipment, Lancaster, Pa.
Manufacturers' Rep: Mike Klosterman, Outside Sales-Apex Commercial Kitchen Co., Kansas City, Mo.
Consultant: Joseph Schumaker, FCSI, Principal Design Consultant-SCG FoodSpace, San Jose, Calif.
Service Agent: Dan Dibeler, President-K&D Factory Service, Harrisburg, Pa.
Industry Service Awards recognize individuals who have made significant, career-long contributions to the E&S industry, not only in terms of their own companies and function within them, but across all E&S industry channels and functions. Awards go to:
Dealer: Brad Pierce, President-Restaurant Equipment World, Orlando, Fla.
Consultant: Eric Norman, FCSI, V.P.-Midwest Div. Clevenger Associates, Asbury, Iowa
Manufacturers' Rep: Mike McGuire, Managing Partner-Zink Foodservice, Lisle, Ill.
Service Agent: Wayne Stoutner, CEO-Duffy's AIS, Rochester, N.Y.
Operator: Jeff Cook, Sr. Dir.-Restaurant Solutions Group, McDonald's Corp., Chicago
The 2019 Industry Excellence Award recipients will be honored at FER's Industry Awards Gala, Sunday, May 19, 2019, at the Hyatt Regency McCormick Place, Chicago, during the National Restaurant Association Show. During the event, FER also plans to recognize the recipients of the 2019 NRA Kitchen Innovations Awards.