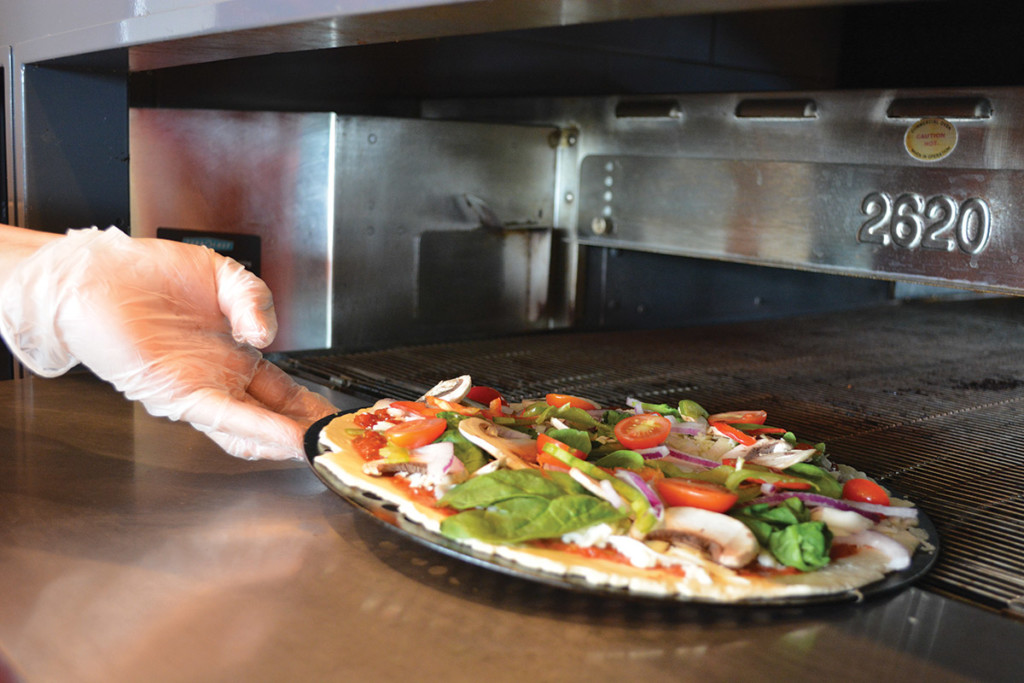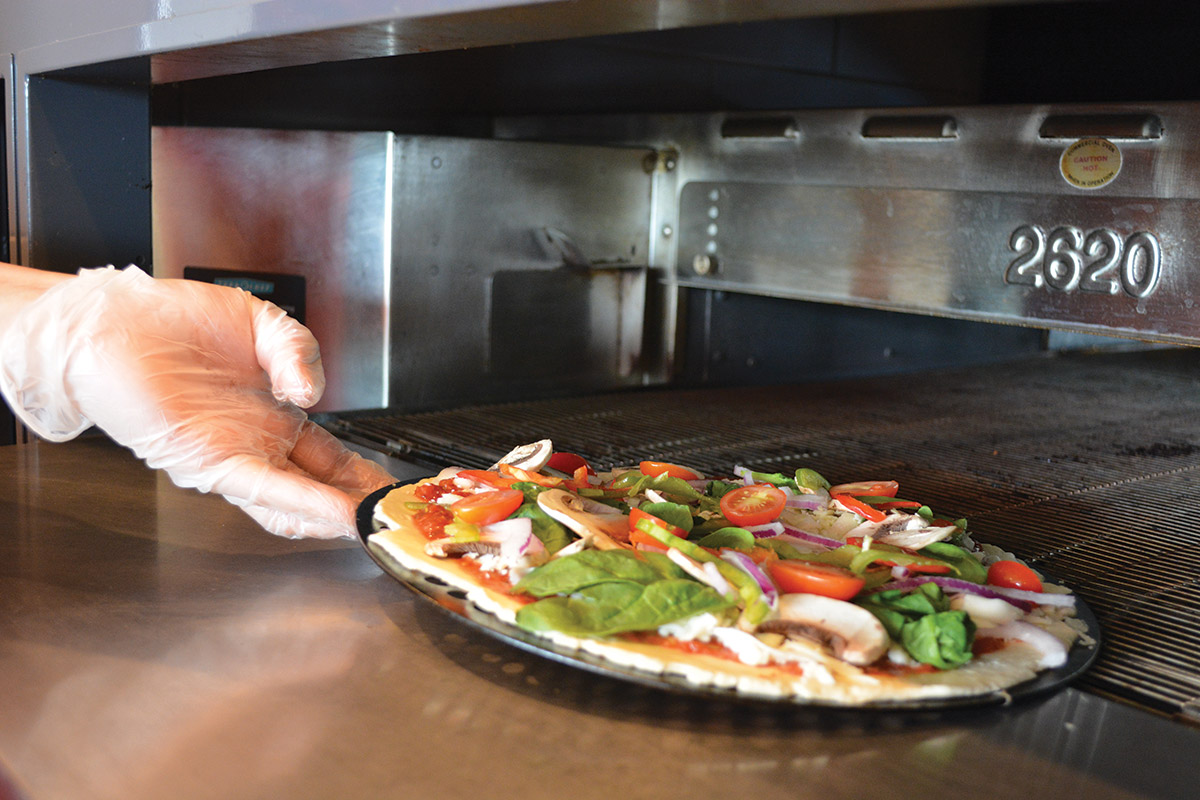 Pie Five Pizza's new restaurant in Garden City, Kan., marks the preview of a great leap forward for the fast-casual chain. The store contains elements of an upcoming prototype that's designed to accommodate delivery, carry-out and drive-thru from a smaller front-of-house kitchen footprint. Highlights will include a shorter, more efficient makeline, sleek digital menu boards and a brighter color palette. The prototype also will cost less to build compared to existing Pie Five stores, and service times will be faster.
The inspiration behind Pie Five's upcoming prototype comes from an unlikely source: its express units (located at San Francisco Int'l. Airport and in an upscale shopping mall in Oak Brook, Ill.).
"People love our pizza, but we needed to be able to serve everything faster and more efficiently," says Chris Heiser, vice president of restaurant development and construction for Pie Five parent company Rave Restaurant Group, Dallas. "We were challenged by the executive team and our franchisees to scale down the footprint by about a quarter, or more. Going smaller makes a lot of sense on every level—stores are easier to develop and run, from site selection to building costs to labor."
Solutions for downsizing Pie Five restaurants already were in play at the chain's nontraditional sites, which crank out substantial volumes despite being wedged into about 800 sq. ft.—less than half the size of its typical restaurants.