Features
Equipment Comparisons
Heavy Cooking Equipment
Sizing Up Mini Combi Ovens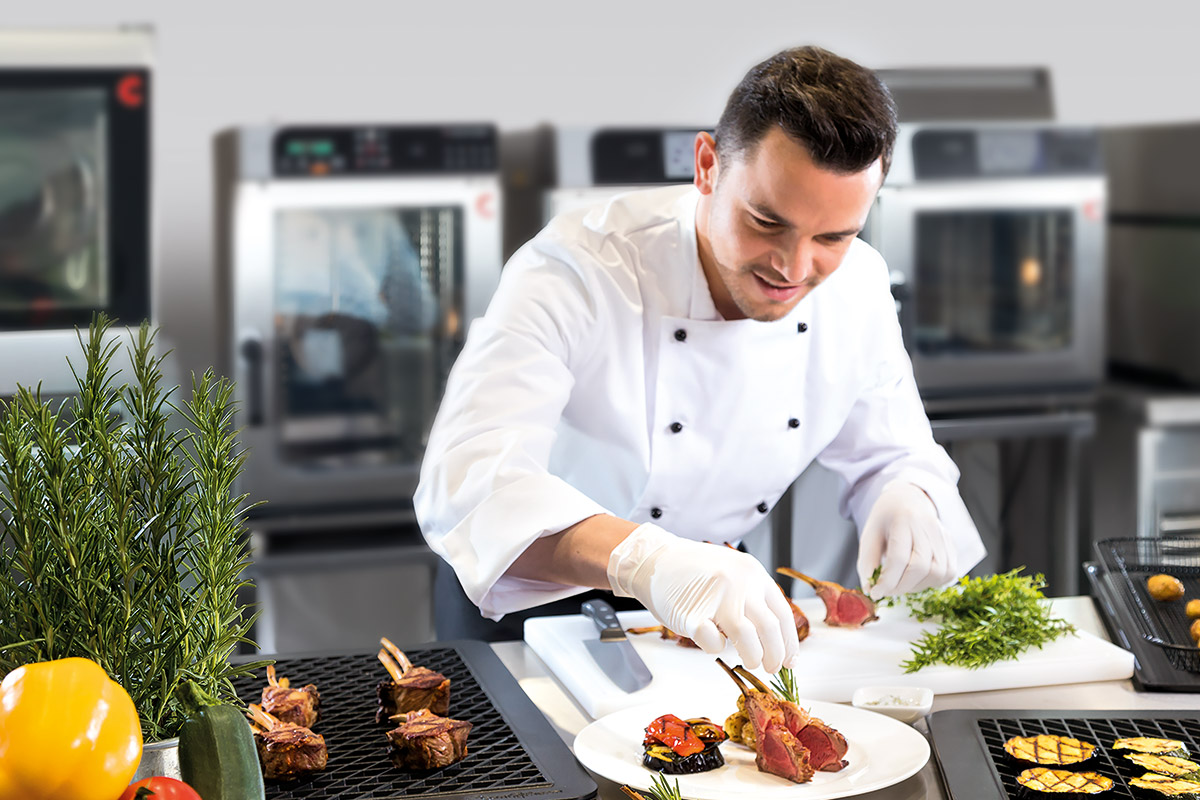 With the foodservice industry evolving faster than ever before, it was inevitable that the combi oven—the multi-use miracle of the commercial kitchen—would be slotted into more applications and enlisted to do new jobs.
The mini combi oven category eables foodservice beyond the standard restaurant kitchen. These small, countertop units are proliferating in convenience stores, supermarkets, ghost kitchens, catering operations, coffee shops, bars, food trucks, corporate dining rooms, college food courts, nursing homes, stadiums, conference centers—anywhere there's a call for steamed, roasted or baked foods, even in small quantities.
In many cases, ventless hoods (sometimes integrated with the combi) allow the unit to be run anywhere there's access to electricity and water, without the need for a conventional Type I hood overhead. Some mini units are UL-listed for vent-less operation even with no hood. (Local codes prevail; check with your local inspector before purchase.)
"You would be surprised how many items you can cook simultaneously," says one corporate chef, speaking to the fact that many combis—even mini models—allow for different foods to be cooked on separate shelves with various cook times. "Breakfast programs in convenience stores are now in a perfect situation to create an egg sandwich, with eggs, bacon and hash browns all done in the same configuration." Because the combi can keep up with variable cooking demands throughout the day, there's little or no need for additional holding equipment, which can eat up valuable space.
That's not to say that mini combis aren't popping up in traditional restaurant kitchens, as well. In fact, with square footage at a premium, they're stacking up. "A stack configuration gives twice the cooking flexibility in the same footprint and under the same recirculating hood," says a resource manager at one manufacturer. "Two stacked combis are more versatile than one tall unit," this expert argues: "You can be steaming or grilling in one mini combi, and proofing and baking in the other at the same time."
Mini combis also can be placed on a back counter or built into a wall. A combi that floats in the wall frees up counter space at a work station.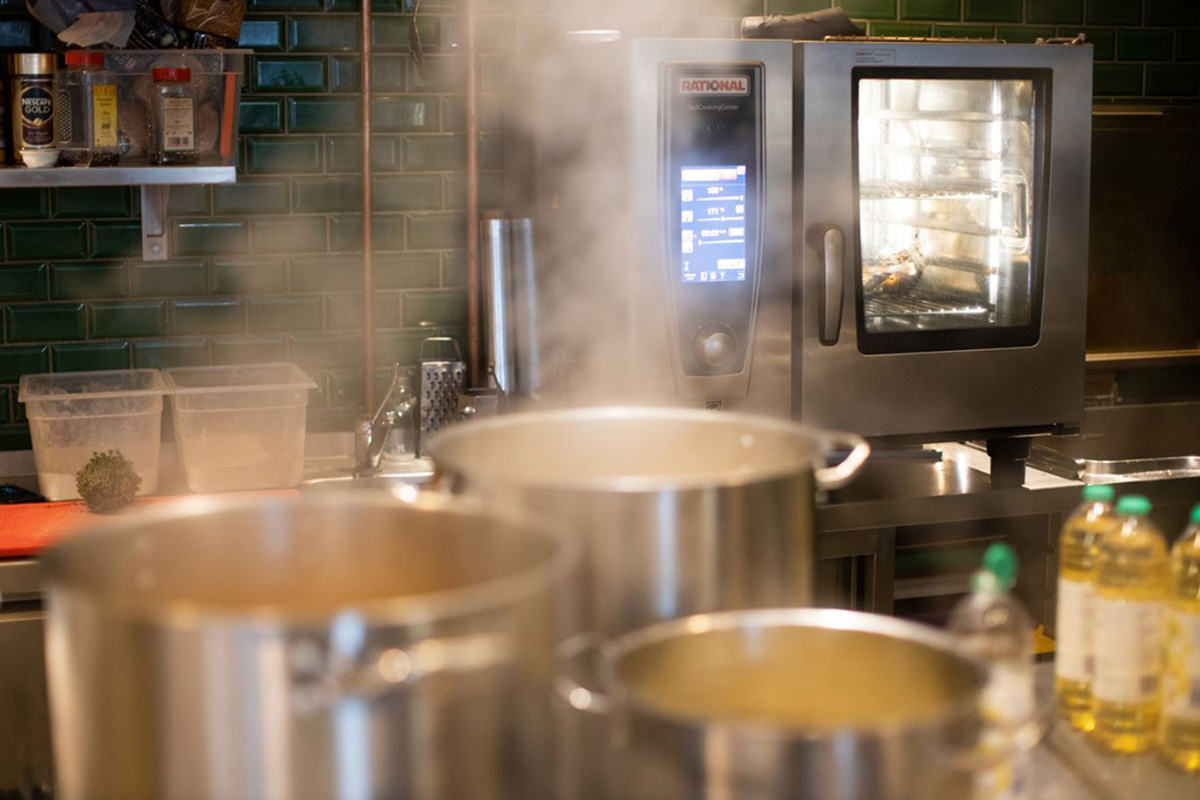 What's a Mini Combi Oven, Anyway?
The narrowest mini combis are only about 20-in.W, while others are a few inches wider. At least one manufacturer sacrifices the skinny silhouette, adding about 5 in. to the unit's width to place controls conveniently and safely at the side rather than above the oven door.
Height also varies. One manufacturer received NSF approval for a model that doesn't require the 4-in. legs that are standard on other mini combis—a big help where there are issues with ceiling height clearance.
Note that mini combis require less door-swing clearance than standard-size combis, reducing their footprint even further. Some manufacturers also offer a left-hand door option.
Minis always are electric, most are boilerless models, and some are UL-listed for ventless operation.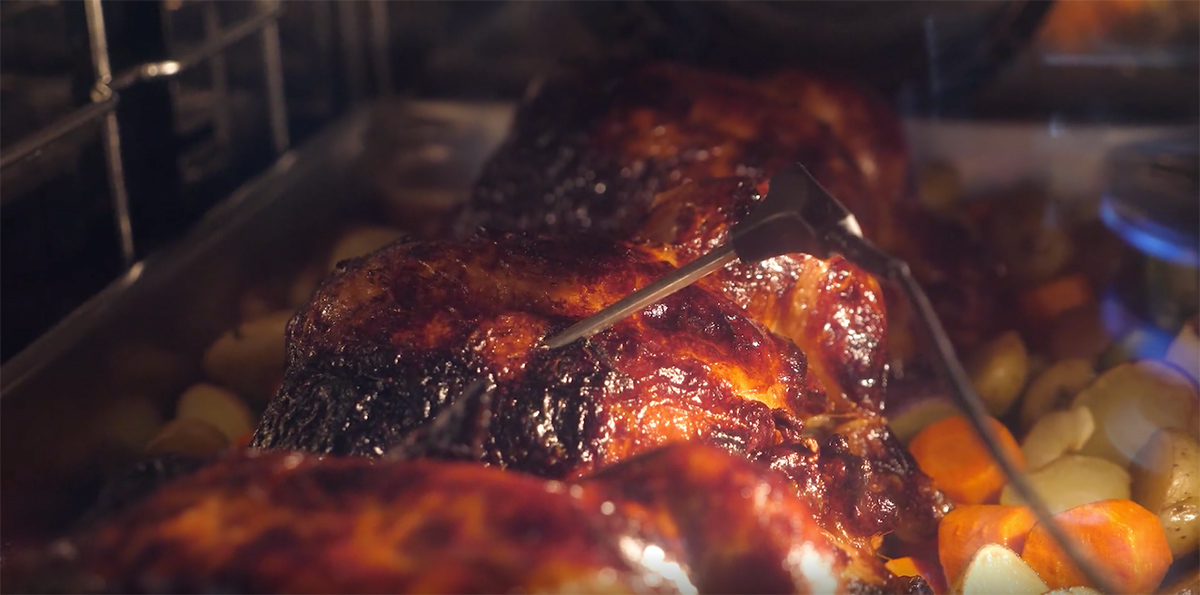 Combi Oven Advancements
Manufacturers have gradually refined the easy-to-understand digital controls on combis.
While a couple of manufacturers retain simple push-button controls as an option, most mini combis have electronic controls with icons and/or color coding to indicate cooking programs that even staff with little training can use. "Our controls are Androidbased," says one corporate chef. "People can walk up to the controls and understand them intuitively, because they're similar to the technology they use on their phones."
Operators can preset multistep cooking programs; manufacturers offer both recipes and culinary assistance. Or chain headquarters' staff can customize the cooking programs and input them via a USB port or remotely via the internet. They also can remotely monitor certain combis.
Inside the mini combis, manufacturers have tinkered with heating elements, steam systems and fan modes over the past few years to achieve greater precision in cooking results.
Some manufacturers introduced combis (both minis and full-size) that sense when employees slide pans in or out and recalibrate the cooking program accordingly—meaning that operators can cook different foods for various lengths of time on multiple shelves, adding pans throughout the day.
Combi options include a browning bar in the cooking cavity; a couple of manufacturers offer a smoker function (typically installed in the factory when the combi is built, but sometimes available for later purchase).
"Operators who didn't think they could serve relatively high-end foods are seeing that the mini combi can really expand the menu," says one product specialist. "They're adopting menu items like high-end smoked chicken wings at a stadium instead of just hot dogs."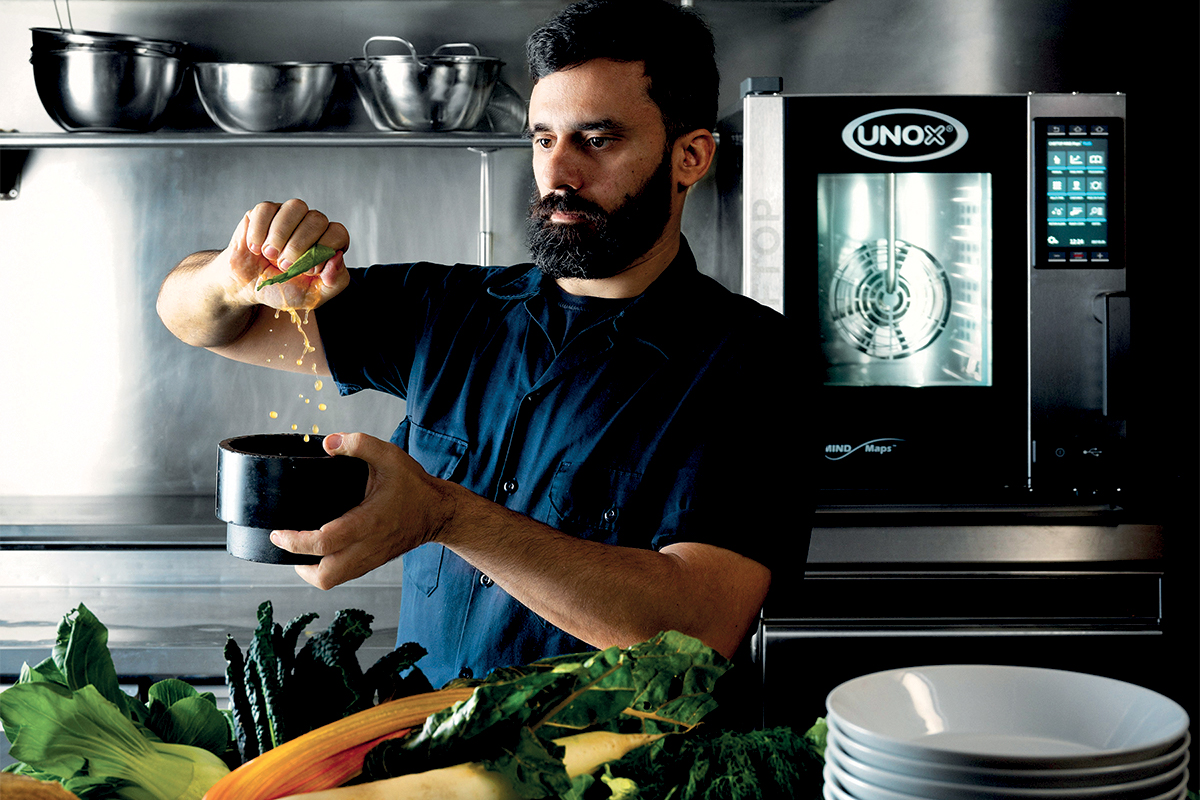 Questions to Ask When Combi Oven Shopping
To find a mini combi oven that will be the best solution for you at the right price, here are key points to consider, according to the product experts we consulted:
What foods will you cook in the combi, in what quantities and at what times of day? Interior cavity size varies among mini combis, as does the type of pans accepted (?-size Gastronorm pans for some units, half-size or full-size pans in other models). Combis that allow staff to add and remove pans while the unit is in operation save time and offer additional menu flexibility.
Will you use the combi to cook raw meats? Unless the unit is UL KNLZ-listed, you'll need a traditional Type I hood rather than a Type II hood or ventless exhaust system. Specifically, if the effluent from your combi will contain 5 mg or more of grease per cubic meter at least some of the time, a Type I hood will be required.
Where will you install the combi? Mini combis fit into tight spaces, but footprints, heights and door-swing clearances all vary, so analyze your space and staff traffic patterns before purchasing either a countertop combi, double-stacked combis or a wall-mounted model. Some manufacturers offer decorative colored fronts for combis near the dining room or behind the bar that will be seen by customers.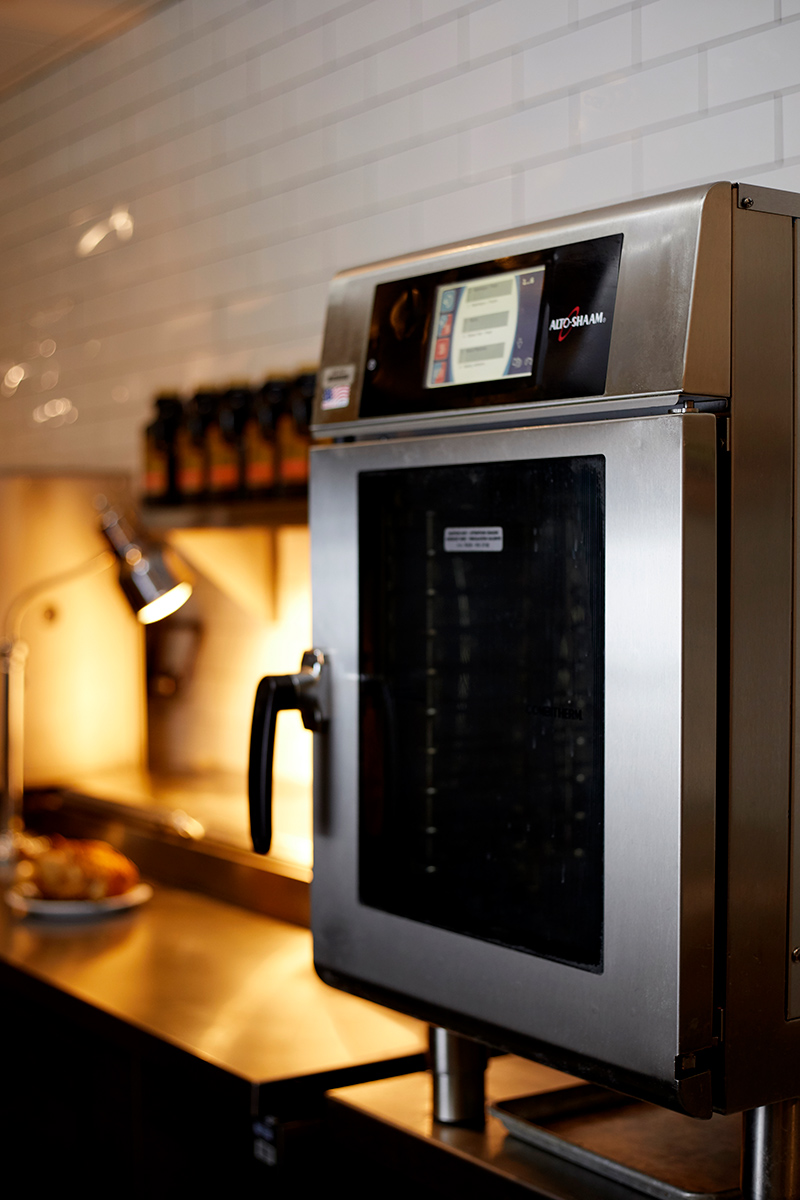 Do you have appropriate electrical and water service? You'll need at least 208V or 240V, one- or three-phase electrical, water service for the water that will be injected into the unit to create steam and a water drain. If the installation location is missing any of those, you'll incur extra costs.
How's the water? "The quality of the water supply differs across the country, but a combi almost always demands a filter," says one company's vice president of combi sales. A poor match between your water and your combi can mean less efficient operation or breakdowns requiring service calls or even voiding the warranty. Combicompanies provide free water testing so they can recommend the proper filter. If the water contains dissolved solids or heavy metals, you may need a reverse osmosis system, but be aware that 3 gal. of municipal water produce only 1 gal. of reverse osmosis-filtered water—something that you may notice on your water bill.
Does the manufacturer offer an authorized provider network in your area for installation and service? Because water and electrical issues can be complicated, factory-authorized installation can mean fewer problems later. Switch-out of water filters and cleaning of limescale can be part of the regular service schedule.
What's the warranty? A one-year parts-and-labor warranty comes standard for this type of product; at least one manufacturer offers a two-year parts-and-labor warranty, and others sell optional warranties past the first year at an additional cost.
Mini Combi Oven Gallery
This article originally appeared in the December 2019 issue of Foodservice Equipment Reports.