When considering foodservice equipment, it's easy to ignore something as simple as a wheel. But for equipment that's made to move such as holding cabinets and carts, wheels and casters are essential for transporting meals smoothly over level or bumpy surfaces. Even cabinets and equipment that aren't for transport often have casters, which ease cleaning behind and beneath the unit.
What wheels are made of matters, as does size and other features. Here's a reminder of what to consider with wheeled equipment:
Hard rubber casters. Commonly used on carts designed to stay in the kitchen, these casters provide a good balance of weight bearing, easy rolling and cost.
Polyurethane casters. Best all-around casters, particularly on carpeted surfaces, they may have sealed roller bearings or Delrin bearings, which are a little harder to roll but require less maintenance in operations that use a cart wash.
Semipneumatic casters. Provide a more cushioned ride over hard surfaces, yet are still suitable for carpets. They require more force to roll than polyurethane.
Fully pneumatic tire casters. Tires with treads are best for outdoor use over hard surfaces (such as service drives) or uneven terrain.
Size. Basic casters (around 5-inch diameter) may be fine for smooth surfaces or for equipment that won't be rolling around a lot. Typically, the more weight a cart will be bearing, the larger the diameter of casters you'll want because they require less force to move a heavy load.
Fixed or swivel. Casters that swivel make tight turns easier. Most holding cabinet makers recommend specifying two fixed casters and two swivel casters for maneuverability.
Brakes. For hot holding cabinets, makers also recommend at least two casters have brakes to keep carts stable during transport on trucks or once in position at the site.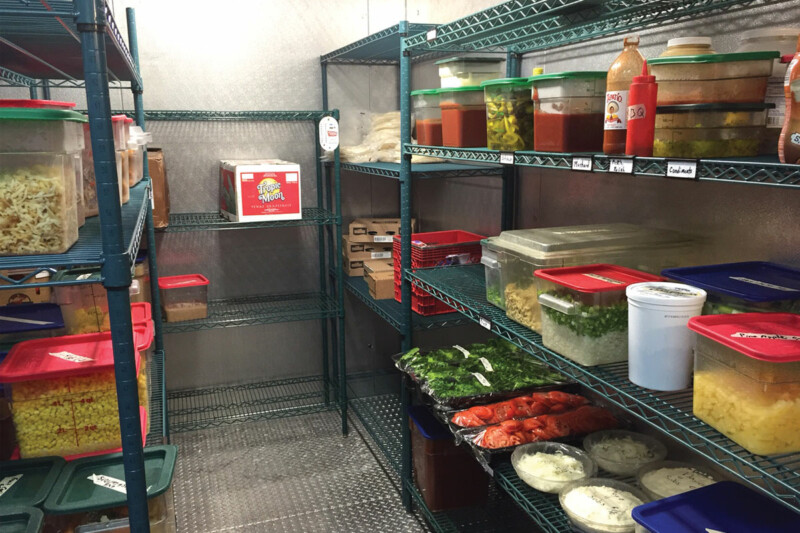 Equipment
A walk-in cooler and the food items stored inside are enormous investments for any business. As with any investment, you want to maximize your return and protect against loss. One…