Arctic Food Equipment Crowned Dealer of the Year by Excell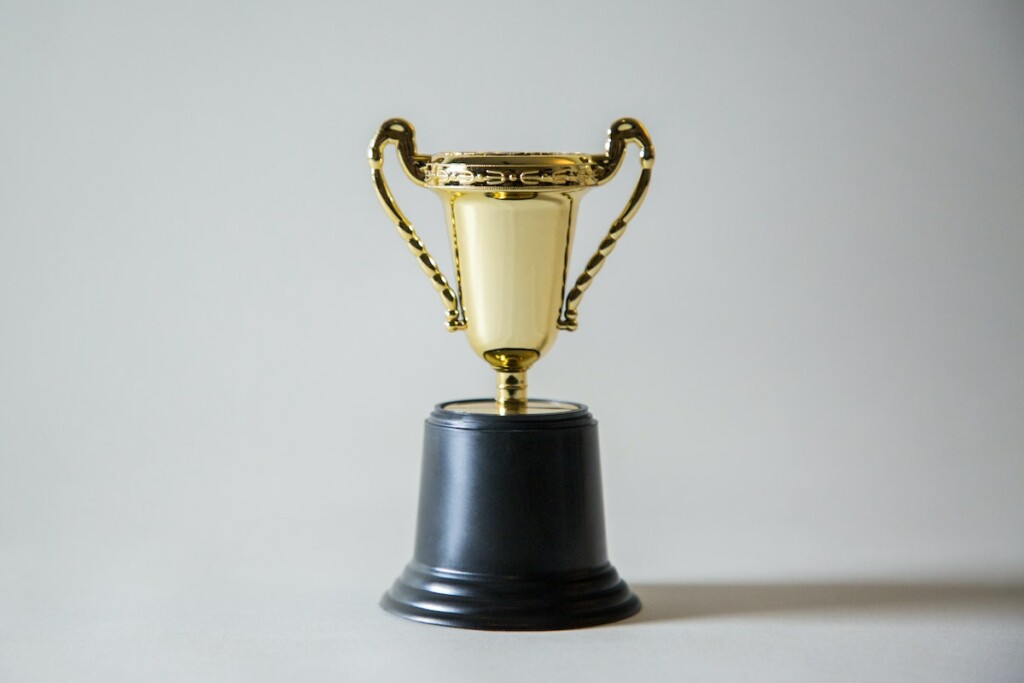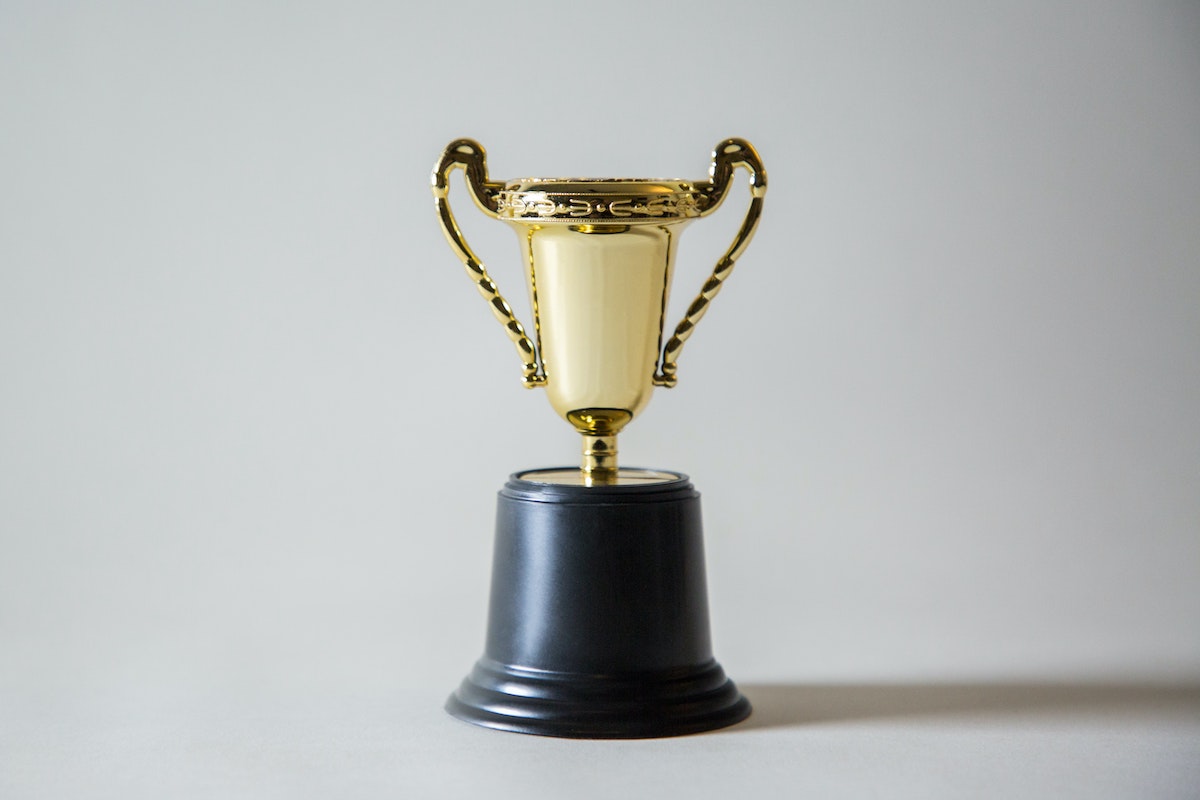 Denver-based buying group Excell Foodservice Equipment Dealer Network honored the resilience and hard work of dealers and vendors during its virtual awards ceremony on April 14.
The awards and honorees were as follows:
The Dealer of the Year Award was presented to Arctic Food Equipment in recognition of "exceptional growth and strategic planning while adapting business during an unparalleled year."
Four vendors earned the Vendor of the Year Award, given to those who showed resilience, support, dedication, and commitment to the group. Specifically, AMMEX was honored for its strategic growth, Atosa USA for its customer focus, Star Manufacturing for partnership and loyalty, and Waring Commercial for education and training.
The Excellerator Award, for achieving double-digit annual growth, was given to seven vendors—Accurex, AMMEX, Edlund, Federal Industries, Grindmaster-Cecilware, Omcan and UNOX—and 10 dealers—Arctic Food Equipment, BBC Distributing, Capital City Restaurant Supply, Dietary Equipment, elite | studio e, Foodservice Co-Op of America, Ikonik Supply, Mac's Restaurant Equipment, Tahoe Ecommerce, and Western Restaurant Supply & Design.
The Great Expectations Award, for achieving strong growth in 2020 and continuing toward significant future contributions to the group, was awarded to: Capital City Restaurant Supply, C-Plus Enterprises and Superior Equipment.
The Circle of Excellence Award, for exemplifying Excell's values of "Go One Step Further, Think Forward and Relentless Improvement," while demonstrating personal and professional excellence went to: Arctic Food Equipment, BBC Distributing, elite | studio e and Tahoe Ecommerce.
The Top 10 Excell Dealer Members—Commercial Food Service, Ducote's Restaurant & Bar Equipment, elite | studio e, Markham Restaurant Supply, Parts Town, Pitman Restaurant Equipment, Prime Ticket, Restaurant Equipment Paradise, Wilson Restaurant Supply, and Win Depot Restaurant Equipment Center—were recognized for their "exceptional" annual volume and leadership.
The Resilience Award, created this year to recognize Excell partners who adapted and pivoted in 2020, went to Central Food Equipment, Mac's Restaurant Equipment, Regal Distributing and Southwest Bar Needs.
The President's Award, given to an individual based on their longstanding commitment to Excell and its dealers, was presented to Blodgett's Bethany Trombley.
The James Flores Trailblazer Award, given to an individual based on their dedication to innovation and having a positive impact on the group, was given to BBC Distributing's Ed Stasiak.
The Danny Caccamisi Leadership Award, given to an individual for their strong leadership and commitment to excellence, was presented to Win Depot Restaurant Equipment Center's Helen Chiu.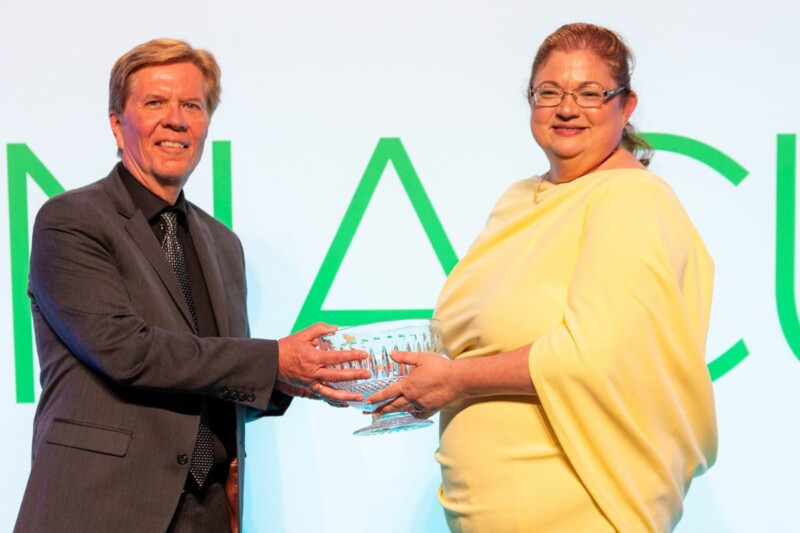 Awards and Recognition
The National Association of College and University Food Services (NACUFS) has presented its highest honor, the Theodore W. Minah Distinguished Service Award, to the Compass Group's Dawn Aubrey.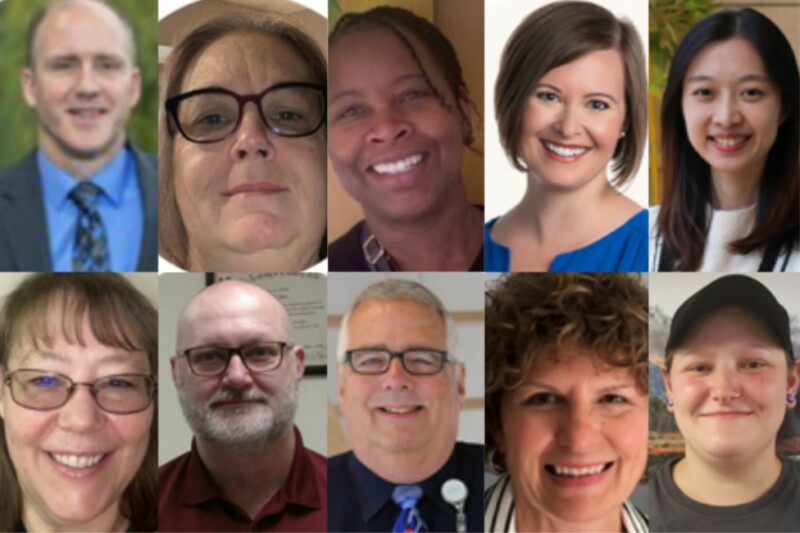 Industry Excellence Awards
The Association of Nutrition and Foodservice Professionals recently honored individuals and corporate partners for their dedication to the association and the foodservice industry.