Boost Your Beverage Sales with Visi-Slide Glides
Follow these four tips when choosing beverage merchandiser solutions.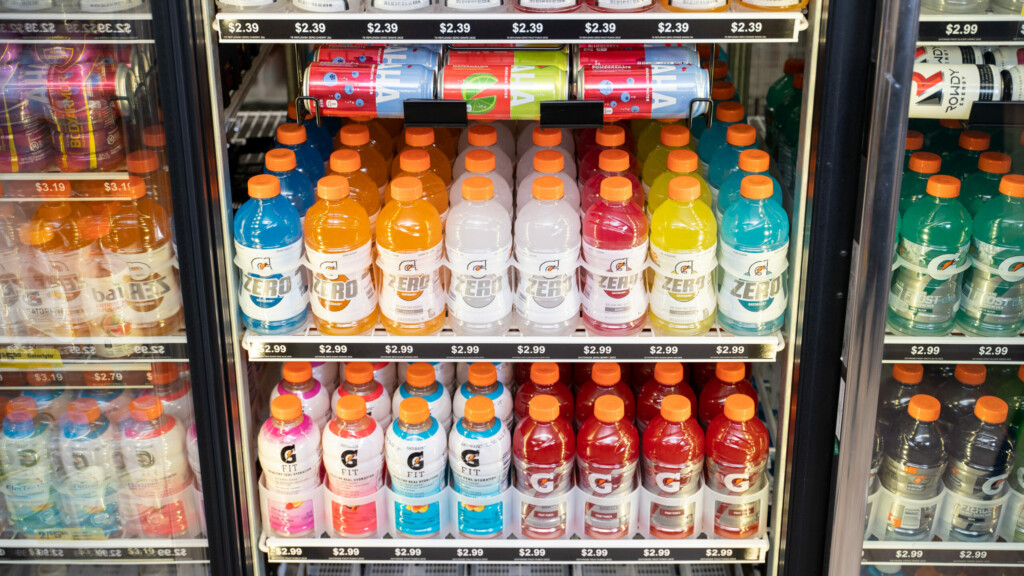 Whether you're trying to build sales for energy drinks, soda, canned coffee or other prepackaged beverages, a beverage merchandiser shelving solution, like Visi-Slide glides, can showcase your products, while simplifying the stocking process and reducing labor costs.
Effective merchandising grabs the attention of shoppers who may not have originally intended to buy a beverage during their convenience store visit or restaurant pickup—tempting them to try a new product or to quench their thirst with a long-time favorite. The average c-store shopper is in-and-out in under four minutes, according to NACS, a trade association dedicated to convenience and fuel retailing, so merchandising needs to quickly catch a consumer's eye.
The best beverage merchandiser solutions keep your cold vaults, coolers, and ambient shelving attractive and organized, without requiring staff upkeep. These solutions ensure that your beverages are always brand-facing and at the front of the shelves, optimizing product visibility and providing easy access for customers. And by choosing a system with adjustable cooler glides, you'll have the flexibility to design a planogram that meets your sales needs and makes best use of your shelf space.
Check out these four tips on how to select beverage merchandiser solutions:
Let gravity do the work. One of the easiest and least expensive beverage merchandiser solutions is a gravity-fed system, like Visi-Slide. This solution is perfect for cold vaults, coolers, and even ambient shelving, so long as the shelves are angled and take advantage of a basic force of nature: gravity. The glide system is placed directly on wire shelving. Each time a consumer takes a beverage, the product behind it automatically slides to the front of the display, staying within its dedicated channel. Beverages are always brand-facing and ready for consumers. If you're using flat shelves—and don't have gravity on your side—try a spring-loaded pusher-system, like Visi-FAST, that moves beverages to the front of the display when others are removed.
Show off your products—not the merchandiser system. Look for a beverage merchandiser solution that lets your products shine. Some systems use bulky, black plastic walls to retain beverages. Visi-Slide enhances product visibility by using unobtrusive, thin, semi-clear stopper rings. For an even cleaner look, consider upgrading to transparent Visi-Clear glides.
Choose a system that's easy to stock. The beauty of a cold vault is that it can be stocked from the backside. Select a gravity-fed shelving system that takes advantage of this feature and that allows for a smooth product slide. Look for one with an internal slip agent that allows for lasting performance of glide. Then, simply stock beverages into their designated lanes from the back. They'll slide easily toward the front, and consumers will see a neatly arranged display. No need to worry about rotating stock, as this method automatically provides first-in, first-out inventory management.
Optimize your space. Select a system that allows you to customize your space and make best use of every inch of your shelves. Visi-Slide features adjustable cooler glides with removable lanes. For example, each standard 16-ounce Visi-Slide accommodates up to 10 bottles. If your shelf can't fit that many, simply remove a lane or more. If your planogram calls for a channel of 32-ounce beverages next to 12-ounce beverages, this modular system of adjustable cooler glides allows for an easy setup. Lanes for different sized products can be attached easily with pin connectors. Visi-Slide glides come in two standard depths, 27 inches and 36 inches; segments can be broken off to adjust the depth for a perfect fit.
The right beverage merchandiser solutions will work for you to generate sales, optimize your space, and offer ease of accessibility to consumers—all with little work on the part of you and your employees.
Display Technologies is an industry-leading point-of-purchase solutions provider that solves retailers' beverage merchandising and shelf challenges. For the last 60 years, we've worked with the most respected brands to do just that. For more information, contact a Display Technologies expert today.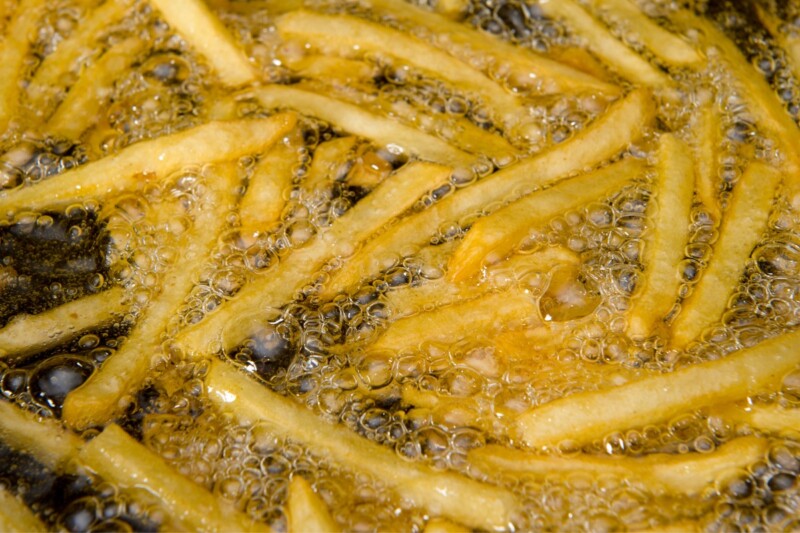 Equipment
Frying oil is a precious commodity in any commercial kitchen, especially in the world of deep-frying. To keep your cooking oil in optimal condition and ensure delicious taste and texture…