Finding the Right Reach-In Refrigerator
The newest reach-in refrigerators boast smart controls and more solutions for keeping condensers clean.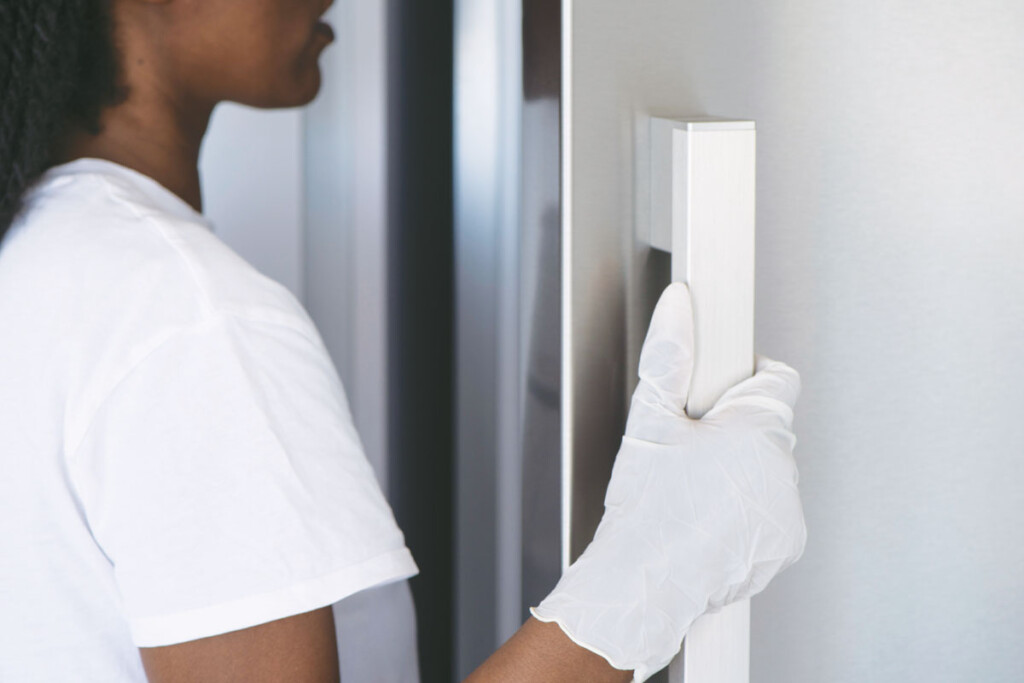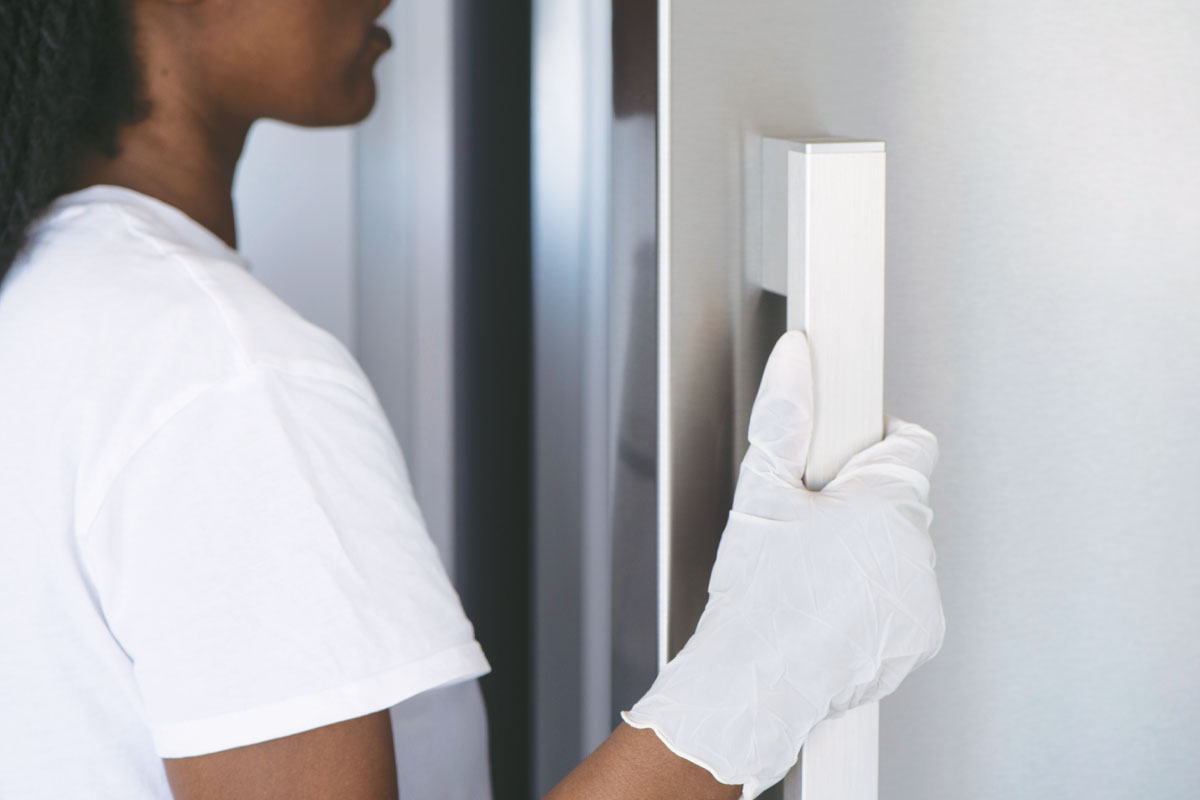 Vertical reach in-refrigerators keep foods right where operators need them, traditionally on the cookline. But most recently, some operators have moved units closer to the front-of-house to help support the boom in off-premise orders. Placed near registers or doorways, the equipment conveniently and safely stores cold items such as sides, salads and dips for takeout or curbside pickup.
Today's models also boast new perks that are especially important right now. "We launched a foot pedal a few years ago, and while some operators appreciated the convenience, I've seen it become a more popular component lately in today's touchless-driven environment," says one manufacturer. Some models also include door handles coated with an antimicrobial finish to help improve safety measures. And as more units move to the front-of-house, a variety of door options, from glass to laminates, helps make them aesthetically pleasing.
If you're researching reach-in refrigerators, whether for the cookline or to support off-premise service, the latest units tout a handful of updated features—from smart controls to a new type of self-cleaning condenser.
Gaining Control
Many reach-in refrigerators now come with smart controls. Some of these controls go beyond precisely managing the temperature to providing data on how many times and how long the door has been open, how long a power outage lasted and when the unit needs service. Knowing this information can help prevent waste and improve food safety measures, which is crucial, especially now.
Some models with smart controls have the ability to connect via Wi-Fi or a network to other devices, such as smartphones or tablets. This capability allows operators to view performance from any location. "This is a nice feature for franchises and operations with multiple stores," says one manufacturer. "For example, you now have a real-time alert if the temperature gets above 42 degrees, and you can call the location to check on the unit to assess if a service call is needed or if it's something as simple as the door being left open."
Makers are designing reach-ins to connect with digital platforms in a smart kitchen, and the new controls are the first step in the process. Connecting reach-ins, along with other foodservice equipment, to a total kitchen management system can help optimize productivity and energy use.
Tuning the Engine
While keeping a box of food cool is a simple concept, with the door opening hundreds of times per hour, and placement right beside hot, greasy cooking equipment, the compressors, fans and motors of reach-in refrigerators are put to the test daily. Some new innovations from manufacturers are helping improve the efficiency of reach-ins, enabling them to keep steady temperatures throughout the day while reducing energy costs and lengthening their lifespan.
You now have a real-time alert if the temperature gets above 42 degrees, and you can call the location to check on the unit.
A reverse condensing fan motor serves as one recent advancement. The fan runs one way the first 20 seconds the compressor is on, blowing air out to help push dirt off the coils. Then the fan returns to the air-intake position to bring air through to cool the coils. Another innovation is a finless condenser. Fins on traditional condensers help catch dirt and debris, but that eventually clogs up the space. Removing the fins allows air to pass through freely, helping the compressor run efficiently. It also cuts down on maintenance with one less thing to clean. The third option is a self-cleaning condenser that pairs a mesh filter to collect dust entering the condenser with a brush that rotates around the coils to remove dirt and debris.
All of these condenser solutions improve air flow and keep the coils working efficiently. They also help keep dirt and debris from building up on the coils, which can make the compressor work harder. It's important to note that the need for manual cleaning isn't completely eliminated, as grease and even dirt can still build up over time.
Also, most manufacturers have now converted to compressors that use R290 or another approved low-Global Warming Potential (GWP) refrigerant.
They made this change to comply with the Environmental Protection Agency's mandate to delist the industry standard refrigerants R143 and R404. Some manufacturers have found improved energy efficiency in the new units using R290. For operators wary of the flammable nature of R290, one manufacturer has an option using R450, a low-GWP blended refrigerant.
One drawback of the R290 compressors is that the maximum charge allowed per system is 5.3 oz. One promising sign is Europe now accepts a larger charge size in refrigerators. Manufacturers are looking for the U.S. to follow suit, which would allow for larger compressors. This is beneficial in large, three-door reach-ins which need two compressors to run. With more charge, they could use just one compressor, helping reduce costs and further improve energy efficiency.
Other improvements that have helped lower energy use for reach-ins include:
• Three-pane glass on glass-door models to provide better insulation
• Nonelectric condensate-removal systems
• Louvred air ducts that distribute air directionally to eliminate hot spots in the cabinet and get proper food-safe temperatures throughout.
Finding the Right Match
The No. 1 mistake operators make when shopping for a reach-in refrigerator is focusing too much on price and not enough on the other features that will help improve kitchen operations. Whether you're upgrading an existing unit or looking for a reach-in for takeout orders in the front-of-house, performance should be a top priority. Look for a reach-in that recovers temperatures quickly through multiple door openings, with plenty of storage space and easy cleaning and maintenance protocols. "Do your research and choose wisely," recommends a manufacturer. "In the end, the cost of a foodborne illness outbreak would far exceed the cost of purchasing the high-performing reach-in."
Top 5 Homework Questions
1. Where will you install the reach-in refrigerator? Know which way to hinge the door, and how much space is available.
2. Is it on the cookline, near a fryer or grill? Consider a mesh top to filter grease out of the air, or a heat shield for the side.
3. What's on your menu? Knowing what you're storing, whether it's milk for a coffee shop, trays of prepared food or fresh ingredients, will dictate what types of shelves, slides or drawers you need.
4. What type of warranty does the manufacturer offer? Most units come with a standard five-year warranty on the compressor, but some now offer seven-year warranties.
5. What size do you need? Depending on your traffic, you can choose from one-, two- and three-door units. Consider at least two units rather than one so, if one goes down, you have a backup.
New Realities
92% of restaurant traffic moved outside of the dining room, according to a survey conducted in March.
41% of that traffic was to-go or order ahead.
29% of people say that eating in a restaurant is something they'll do less than before, says a June report.
Source: Datassential
---
Cool Off With Reach-Ins
Take note of these newer single-door reach-in refrigerators, ready to store product conveniently and safely near the point of use.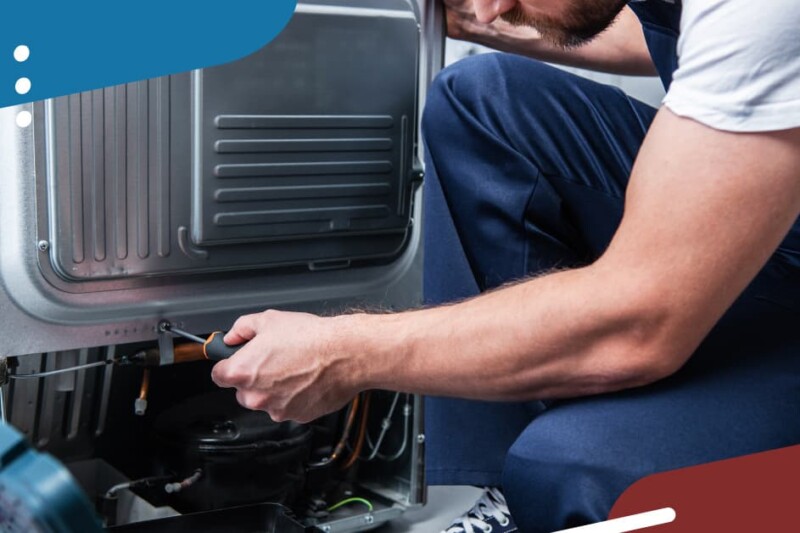 Equipment
Refrigerators and freezers are arguably the most essential appliances in a commercial kitchen, working around the clock to keep foods at the ideal temperature. When these appliances aren't functioning properly,…