Focus On: College and University Foodservice
Campus dining halls contend with the restaurants and apps students relied on during their months of virtual learning.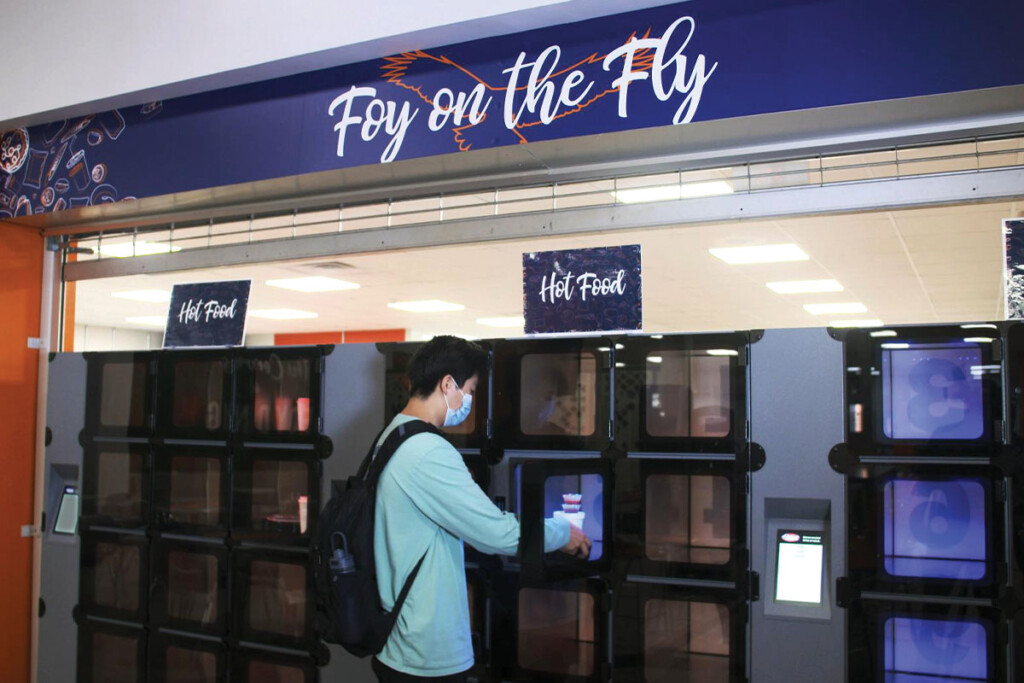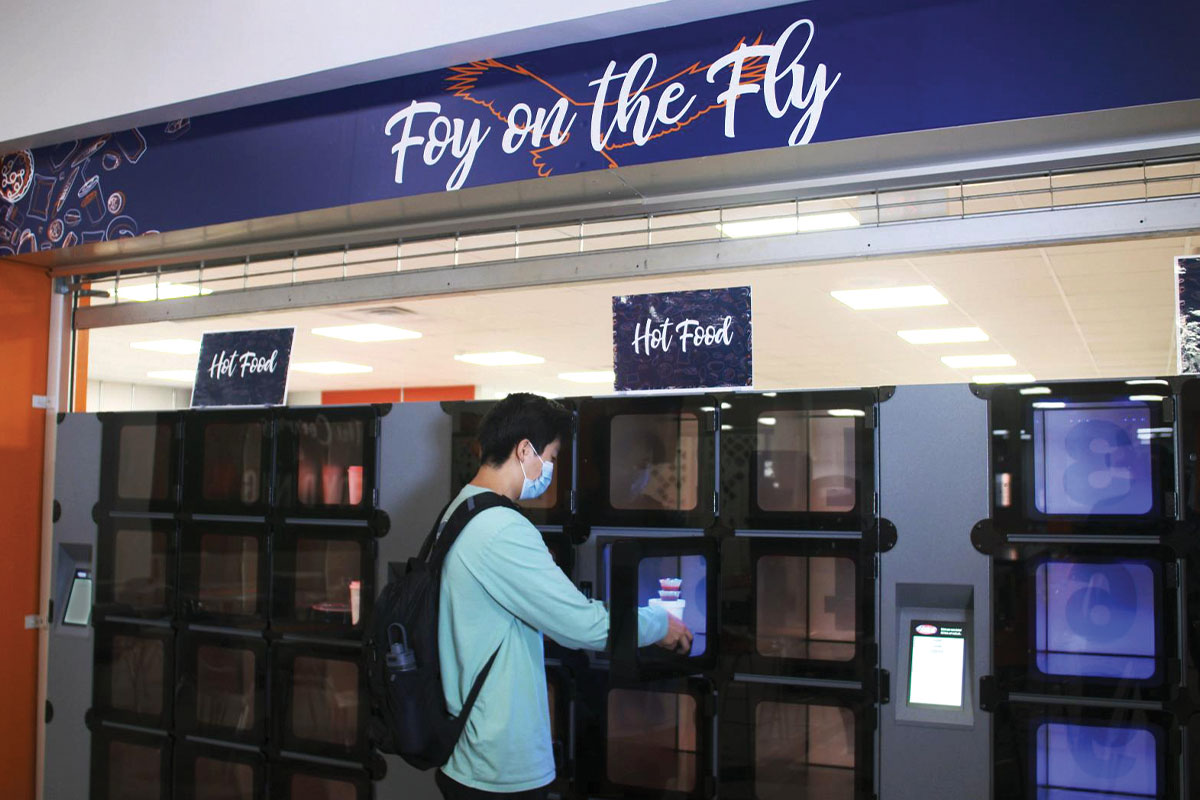 With the hope that vaccinations can outpace variants, many colleges and universities return to in-person classes this fall. To draw back students who have spent months away, dining halls must compete with off-campus options more than ever—in convenience, scope and quality. Food lockers are a fast-growing trend, and more schools are bringing in local chefs to build out the kind of modish food hall now found in almost every city center. "The food hall type of design is what everyone's talking about right now," says Tarah Schroeder, executive principal of Ricca Design Studios, a firm that designs kitchens and cafeterias for colleges and universities nationwide. "It's what students and faculty and staff are seeing out in their communities, right? So then when they're on campus, that's what they want to have."
THE GROWTH FORECAST
Sodexo, the management company which runs dining services for many higher-education institutions worldwide, reported better-than-expected organic growth in quarter three of the 2021 fiscal year, despite the new variants of COVID-19 that emerged. Specifically in its North American education division, the company saw a 61.3% rise in organic revenue compared to the same time period in 2020, attributed to the return of in-person learning. Though some of that growth came from K-12 foodservice programs, which is wrapped into the education division, university foodservice is expected to drive more growth in the coming quarter, as more students return.
TRENDS + INNOVATIONS
The trends of city dining have come to campuses, with a focus on convenience, quality and sustainability:
» The food hall trend has spread across campuses, often in partnership with chefs from nearby cities. At Columbia University, Manhattanville Market has three restaurants from Franklin Becker, the chef behind The Little Beet, the micro-chain that started in Midtown Manhattan. In January, Purdue University will unveil a food hall with five restaurants from Chicago chefs, including Bill Kim of Urbanbelly noodle and dumpling shop. For Kim, making restaurant-quality food at high volume in a small stall means investing in equipment such as a holding cabinet that uses controlled vapor technology to keep food warm without drying it out, and a ventless high-speed conveyor oven.
» Seen at restaurants from Crisp Salads in Portland, Ore., to Brooklyn Dumpling Shop in New York, food lockers are now in action at Auburn University, Rider University, Westminster College and more. Students order via mobile app, receive a locker number and code (or scan a QR code on the locker), and retrieve their meal from a pod, which may be heated or not. This self-service option, while popular for its convenience, also helps operators who are struggling with this year's labor shortage. In April, one food locker company raised $3 million in a seed funding round, bringing its total funding to $6.4 million.
» Meal kits, stocked with ingredients and recipes, join the fleet of takeout options provided by dining halls. Sodexo will help more than 300 colleges and universities offer meal-kit delivery thanks to a new deal with HelloFresh.
» All-electric kitchens have emerged as the next step in sustainability. "Some campuses have made commitments to decarbonization, and they're starting to include foodservice as part of that conversation," Schroeder says. "That means looking at, how can we have an all-electric kitchen?" Beyond buying new equipment, this often requires an investment in training staff, she says, "because induction cooking is such a different style."
THE STATS
---
70%
Nearly 70% of higher-education institutions polled are looking to reopen resident dining halls, while continuing to offer takeaway in-resident dining 1
50%
More than 50% of institutions polled are interested in mobile ordering and cashierless pickup 1
1,102%
Increase in average daily mobile order sales once a cashierless pod pickup was introduced at Westminster College in Fulton, Mo. 2
300
More than 300 colleges and universities will offer make-at-home meal kits through a partnership between Sodexo and HelloFresh 3
---
1 Chartwells Higher Education Path Forward Survey, October 2020
2 Fresh Ideas Food Service Management sales data, spring 2021
3 Sodexo Universities and Schools, March 2021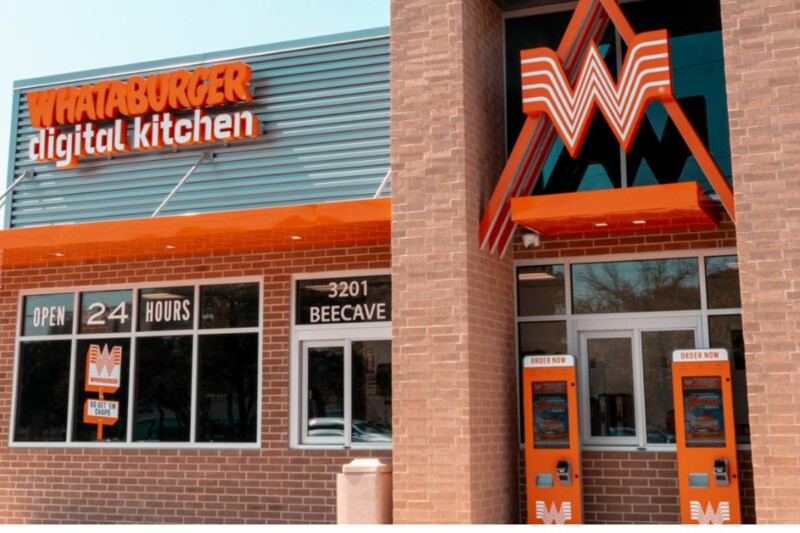 Design Trends
Designed for guests on the go, the store features this technology to create a quicker, more convenient experience.