Focus On: Lodging Foodservice
With travel rebounding, lodging foodservice operators focus on differentiation, flexibility and efficiency.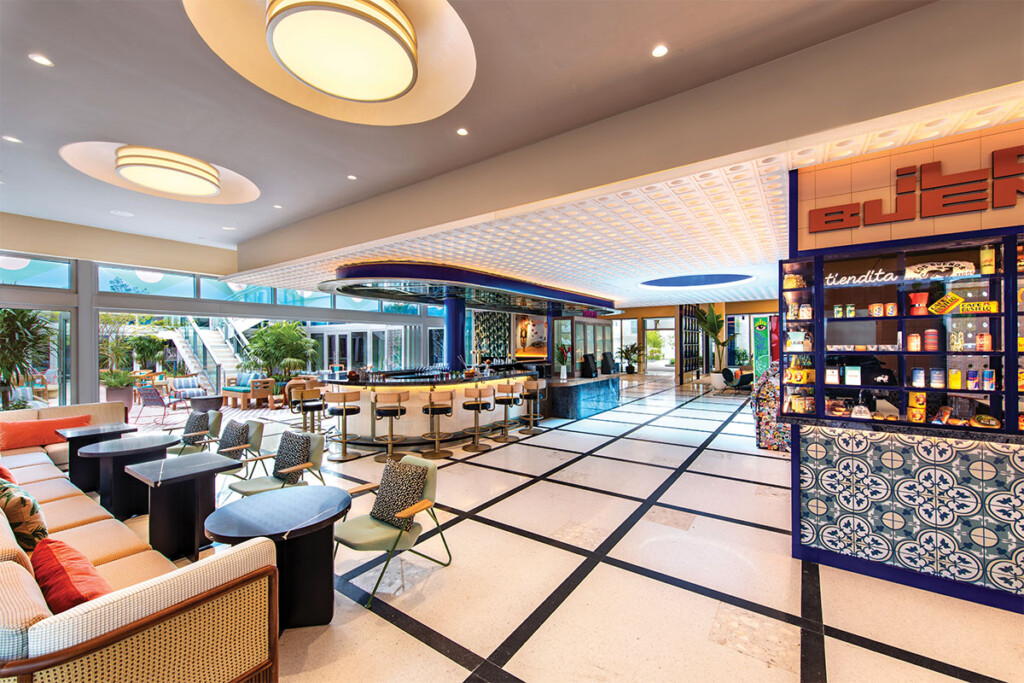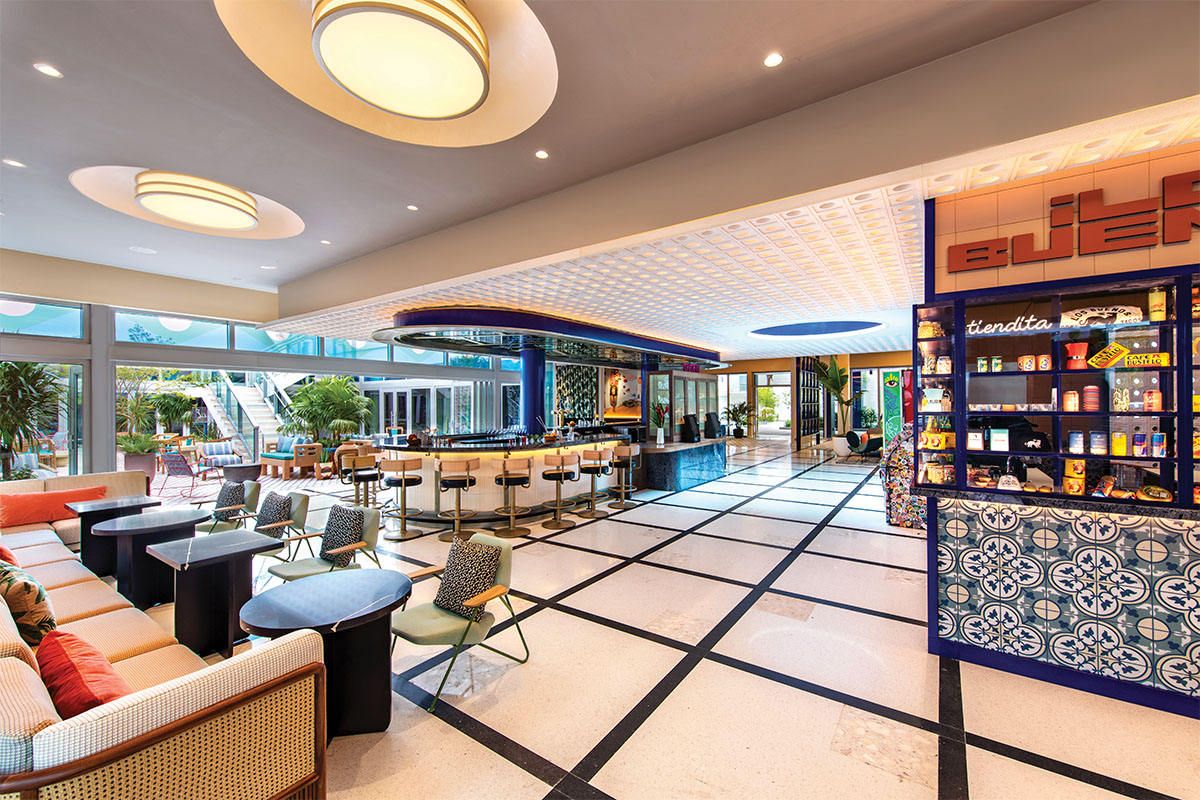 The rebound of business and leisure travel has helped lodging foodservice find its footing again. As in pre-pandemic times, in-hotel restaurants continue to compete with off-property restaurants and delivery platforms. "Delivering an elevated and differentiated food-and-beverage experience continues to be of the greatest importance," says Philip Bean, design client relations manager for RealFood Hospitality, Strategy and Design, which has worked on projects for The Ritz-Carlton, Holiday Inn Club Vacations properties and Tryp by Wyndham. "[And] the need to do it efficiently and with a lean staffing model is more important than ever," he says. From retooling the requisite breakfast buffet to emphasizing alcohol-free and plant-based options, here's a look at what's happening right now in lodging.
THE GROWTH FORECAST
"I think the hotel business for planning and funding has done surprisingly well the last year or so," says Eric McConnell, senior vice president of Next Step Design, which has worked on hotel projects such as Moxy Miami South Beach. "I have certainly seen projects pause for a little while but then kick back in, full speed ahead." McConnell says this appears to be the same across the board for resort properties as well as boutique hotels and corporate chains.
The International Foodservice Manufacturers Association's Scope 2021 estimated 2021 operator spend in the lodging segment to be $8.8 billion. The growth projection for 2022 in lodging foodservice is 18.5%; however, that follows a loss of -55.8% in 2020 due to COVID impacts and a growth projection of 10% in 2021.
As in other segments, operators in lodging are balancing the need to offer guests more with less. "With the challenges for hiring both culinary and service staff, I would anticipate many operators will move toward more limited menus to simplify production and reduce labor requirements," Bean says. "With that being said, the ability to deliver meal options to guests during extended hours, accommodating delayed travel or overseas arrivals, may go a long way to impress both the leisure and business travelers."
Some hotels are opting out of dining entirely, choosing to lease restaurant space to outside operators. "This not only takes the operational burden away from the hotel operator but may increase non-guest traffic in some locations," Bean says. "This restaurant space may be within the hotel structure or a pad site adjacent to the hotel."
TRENDS + INNOVATIONS
» At the hotel bar, alcohol-free beverages are becoming more visible. Last August, Hyatt launched its Zero Proof, Zero Judgment initiative, fueled by consumer research that travelers are seeking booze-free options, says Miranda Breedlove, national director of bars for Hyatt's Lifestyle Division.
» Sustainability and low operating costs remain important. "This might include providing equipment for the operator to easily divert food waste from the trash, adjusting menus and production methods to allow the use of ventless cooking appliances and locally sourced ingredients, dishwashers that minimize water usage, tankless water heaters and LED lighting," Bean says.
» Contactless options popularized by the pandemic will continue to be in-demand. McConnell recommends incorporating preorder and prepay food pickup stations or lockers.
» The perennial breakfast buffet is evolving. Some hotels have shifted it to an upper floor "to limit access to only registered hotel guests," Bean says, while others offer "a more basic continental breakfast included in the room rate and served from a smaller buffet venue."
» Audiovisual equipment is turning meals into an immersive experience at The Ritz-Carlton Los Angeles. A five-course dining experience called Le Petit Chef transforms tables into a 3D animated adventure, starring a tiny chef who sings and dances through the meal. High-contrast resolution LCD projectors display 3D optical illusions onto the tabletops, set with specific white charger plates and napkins, and servers are choreographed into the story, says Adrienne Pellegrini, assistant director of food and beverage at The Ritz-Carlton Los Angeles and JW Marriott Los Angeles L.A. LIVE.
» Programmable rapid-speed ovens with catalytic converters are trending thanks to their flexibility and small footprint. "These can reduce labor, increase efficiency, deliver a consistent product and eliminate the need to have traditional exhaust hoods," Bean says. "Additionally, ventless equipment's ability to create more flexibility around food-and-beverage programming will allow development of more unique 'food-and-beverage anywhere' operating models."
» Menus with a wellness slant, including plant-based options, continue to be in demand. Bean cites an "increased awareness and popularity of 'clean,' vegetarian, keto and other wellness-focused meal options."
---
THE STATS
43.2%: Projected 2022 revenue growth in the hotels segment in the U.S.1
5.1%: The average annual market size growth of the restaurant and hotel equipment wholesaling industry in the U.S. between 2017 and 20222
50%: The percentage of travelers who said they're likely to choose a nonalcoholic drink over a cocktail or beer3
31%: The percentage of business travelers who ranked casual dining as their first choice for business travel dining needs, followed by 22% for upscale casual, 17% for quick-serve/fast food, 16% for fine dining and 13% for fast casual4
Statista, Travel & Tourism Market 2021
 IBIS World, October 2021
Hyatt Travel Pulse, October 2021
Dinova and the Global Business Travel Association, 2021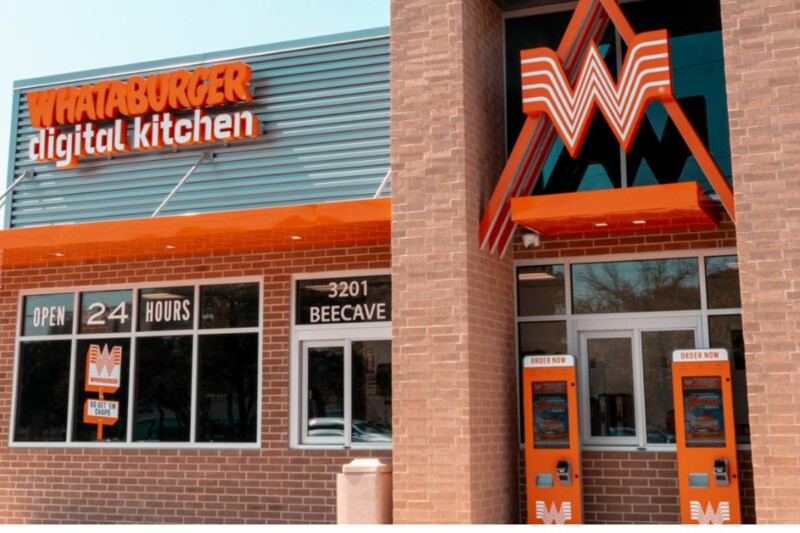 Design Trends
Designed for guests on the go, the store features this technology to create a quicker, more convenient experience.