Focus On: Stadium Foodservice
After a long hiatus, fans are hungry for a return to sports and leisure.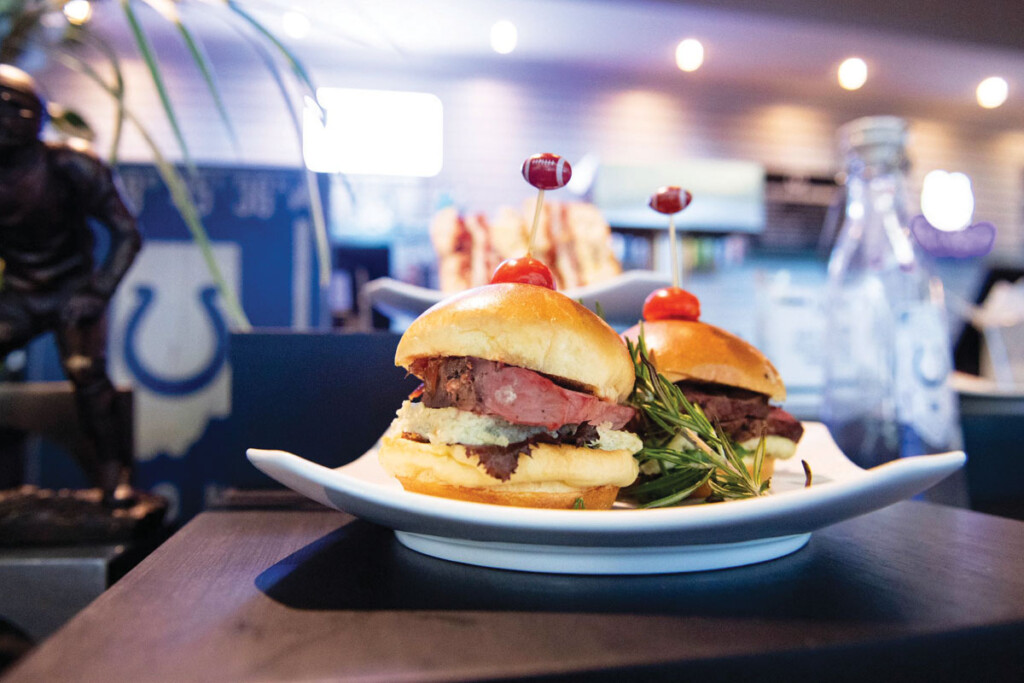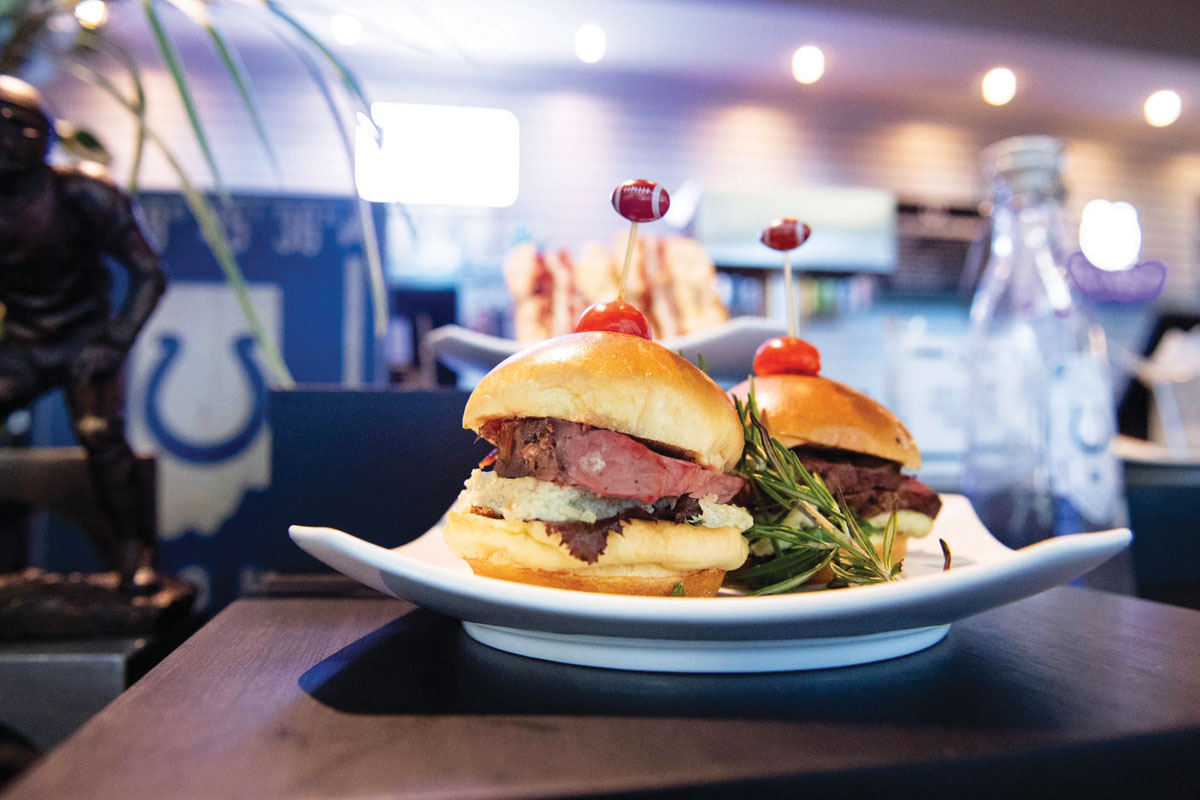 "It used to be you went to a ballgame and had a hot dog and a beer, and you were happy and that was it," says Chris Bigelow, president of The Bigelow Cos., a consulting firm specializing in sports and leisure venues. As stadiums and arenas moved from being municipally owned to owned by sports teams, there has been an increased interest in improving the audience experience in every way. The result? More options and—thanks to improvements in design and technology—less waiting in line so guests don't miss that game or show.
THE GROWTH FORECAST
Mandatory closures of stadiums and arenas resulted in massive staff layoffs and long-lasting furloughs. "It was devastating," Bigelow says. As venues slowly ramped up to full capacity this year, the segment has started to recover. Pent-up demand is driving attendance at sports games and concerts—and foodservice sales are following.
Cloud technology company Oracle's 2021 "Back in the Arena" survey found that 82% of consumers who previously attended live events said they're eager to go back, and 85% said they're feeling nostalgic for stadium food. "Sports have bounced back stronger than anybody expected, and people are spending more than they spent before," Bigelow says. Not everyone, however, is ready to return. For example, 43% of baby boomers said they planned to forgo live events for the remainder of the year, the survey said.
That said, renovations and new construction projects are still moving forward. "[The pandemic] killed a revenue stream, for sure, for a season, but as far as designing things, that continued," says Kristin Sedej, president of S2O Consultants, which specializes in foodservice design and consulting for professional and collegiate sports venues. "There was always the belief and the hope that we would get back to the other side of this, so it doesn't make sense to stop the design process."
When it comes to new venues, foodservice is more at the center of these plans than ever before. "When you talk about the design end … we always [used to be] the last guys at the table and it was, 'This is the space we have leftover here, so let's try and fit a couple kitchens in here,'" Bigelow says. "It's totally different now. Now it's, 'Let's start with the foodservice. What do you guys need and we will build things around that.'"
TRENDS + INNOVATIONS
» Mobile ticketing and mobile payment have become nearly ubiquitous at stadiums across the country, and mobile ordering is closely following. At Vancouver's BC Place, Centerplate has rolled out in-seat mobile ordering for 1,500 club-level seats with a 26% adoption rate, says Carmen Callo, senior vice president and corporate executive chef with Centerplate/Sodexo. Sports fans can use their smartphone to scan a QR code sticker on the seatback in front of them to pull up a menu and order, with no app download required. "And since every QR code comes embedded with data, when a fan orders and pays via Apple Pay or Google Pay, Centerplate runners know exactly which seat the order came from, delivering the order in minutes," Callo says.
» Cashier-less markets and self-service drink refill stations are gaining popularity. "It's about the labor piece. How do we transfer labor to the consumer, how do we improve the experience and become more profitable with less people?" Sedej says. "We have a project where Just Walk Out technology is going to be in all of the markets … and we are also designing in different places manned checkouts and self-service checkouts, too."
» "I am seeing draft beer really downplayed. It's faster to grab a can and pop the top … as opposed to an employee having to pour a draft beer or pour a fountain soda," Bigelow says. "And with the packaged product you can put a lot more variety in a cooler than you could when you're pumping it from draft. Draft beer is not going to disappear, but the mix of packaged product to draft is definitely growing."
» At T-Mobile Park in Seattle, Centerplate introduced robotic pizza-making technology that assembles 300 pizzas an hour. "That speed comes in handy in places where large numbers of orders come in during a rush, such as at a stadium or in large cafeterias," Callo says. "It's also compact enough that it could theoretically be installed in a food truck. We use it only back-of-house right now, and will explore possibly expanding it more next season."
» In-stadium bars and restaurants continue to be important to drive sales before and after games, not just during. "At the end of the day, we compete directly with pregame and postgame tailgating," Callo says. "So, we are always working on our 'come early, stay late' offers for fans." One of Centerplate/Sodexo's most successful options is The 'Pen at T-Mobile Park, a bar near the Seattle Mariners' bullpen that opens two and a half hours before first pitch and draws up to 3,000 people per game with specials such as $7 pregame draft beers, Callo says.
» VIP suites are expanding service options and switching up kitchen designs as a result. "In suites, we are seeing the ability to order throughout the game. It used to be preorder and the food is sitting on the counter," Sedej says. "Now we are seeing a lot more kitchens with frying capability close to the service points, not just coming from [one central] kitchen. We all know fries don't last long, so it might be they're having cooking pantries for fried products."
---
THE STATS
57% of event attendees said they'd like the option to schedule their food or drink orders in advance.1
94% of consumers buy beverages and food while at sporting events.2
76% of attendees said the option to get food or beverages delivered to their stadium seat would improve their experience.2
5% of attendees said they would rather get their food or beverage order from a robot instead of a human.2
1 Oracle's 2021 "Back in the Arena" survey
2 Oracle's 2019 "Stadium of the Future" survey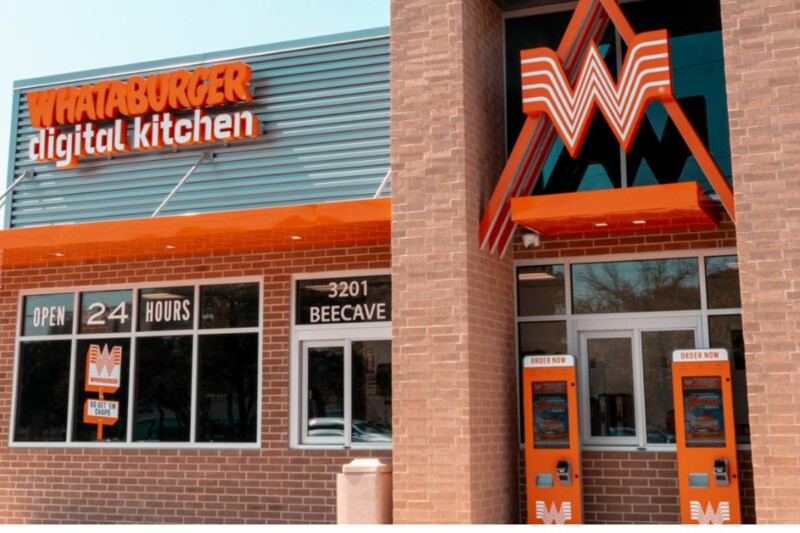 Design Trends
Designed for guests on the go, the store features this technology to create a quicker, more convenient experience.