Krystal Launches On-the-Go Restaurant Prototype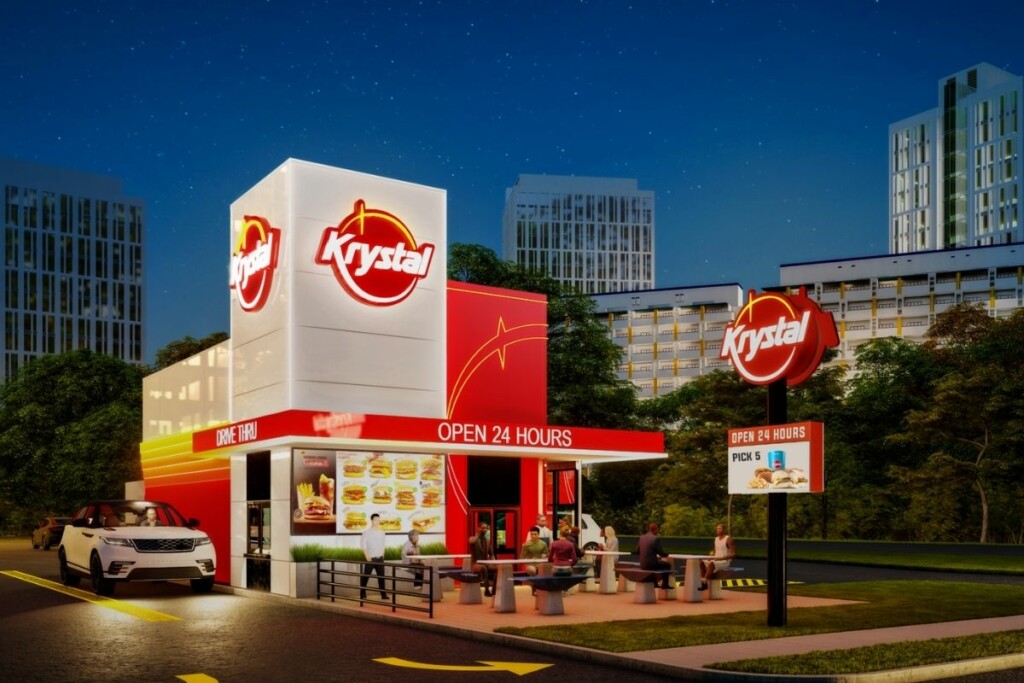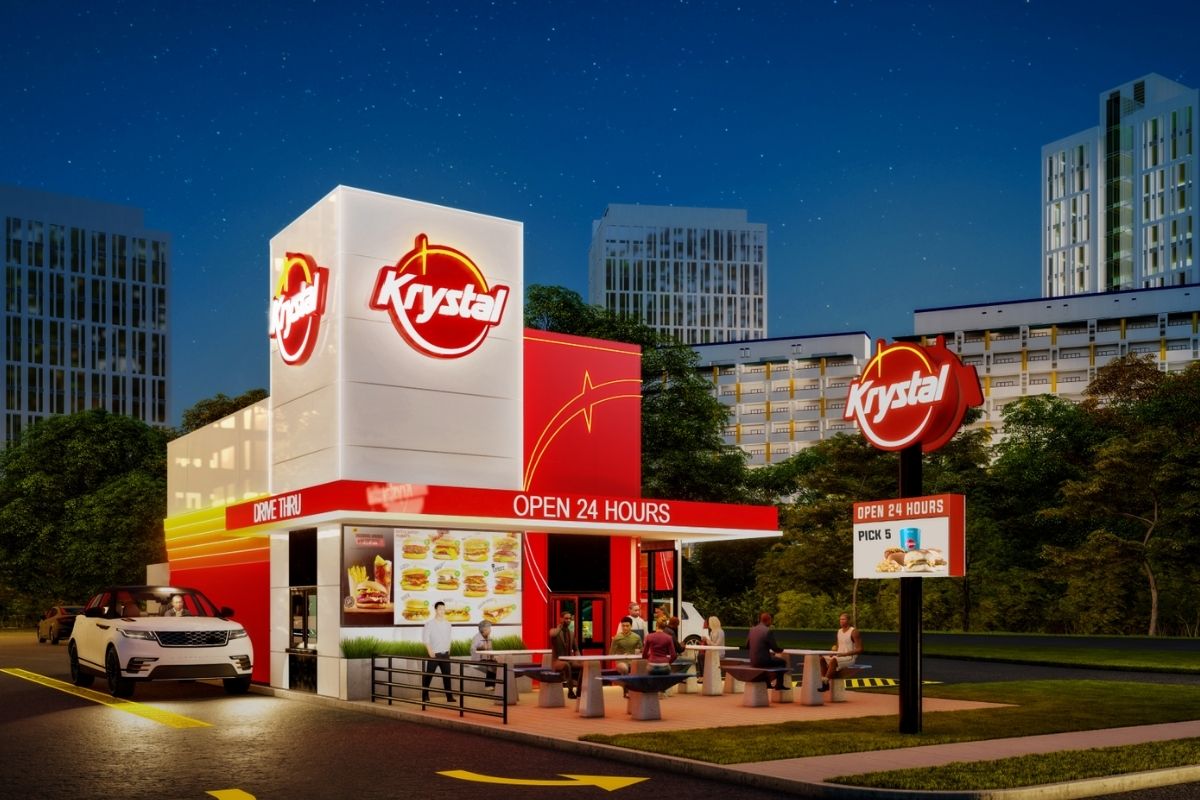 Southern quick-service restaurant chain Krystal recently unveiled its new restaurant prototype featuring on-the-go dining elements. The location, which is set to be built in Atlanta, will emphasize pickup and takeout areas and drive-thru stations.
The prototype will feature a smaller footprint, focusing on off-premise dining. While the design doesn't include a dining room, it does have a double-lane drive-thru, a walk-up window for ordering and a pickup area for online and third-party delivery orders.
"The restaurant prototype speaks to our commitment to increasing efficiencies to serve our guests better while enabling franchise partners to maximize their investment," said President of Krystal Restaurants Tom Stager in a press release. "This shift in design is paving the way for us to grow our brand further and bring our iconic products into more communities. We're thrilled to be sharing this momentous step into the future."
Not only is the front of the house experiencing a downsize, the kitchen footprint has been minimized to streamline layout and optimize flow.
"This new design will drive labor costs down and increase speed of service, which ultimately will provide a better experience to our guests," Vice President of Real Estate and Construction Thomas Mulkey added.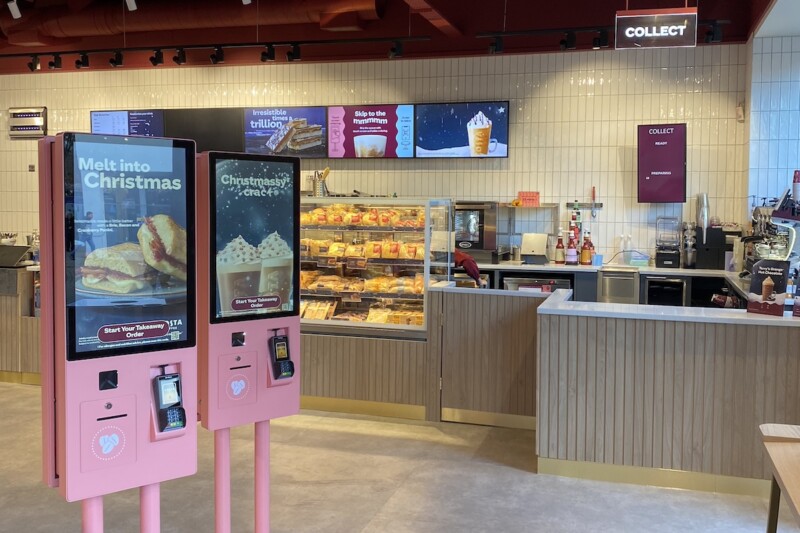 International News
Customers gain ordering avenues, more at the 4,000-plus unit chain's recently updated store in England.