Pretty Clear: Your Guide to Choosing an Undercounter Ice Machine
The newest undercounter ice machines deliver large, pristine cubes while saving space, energy and labor.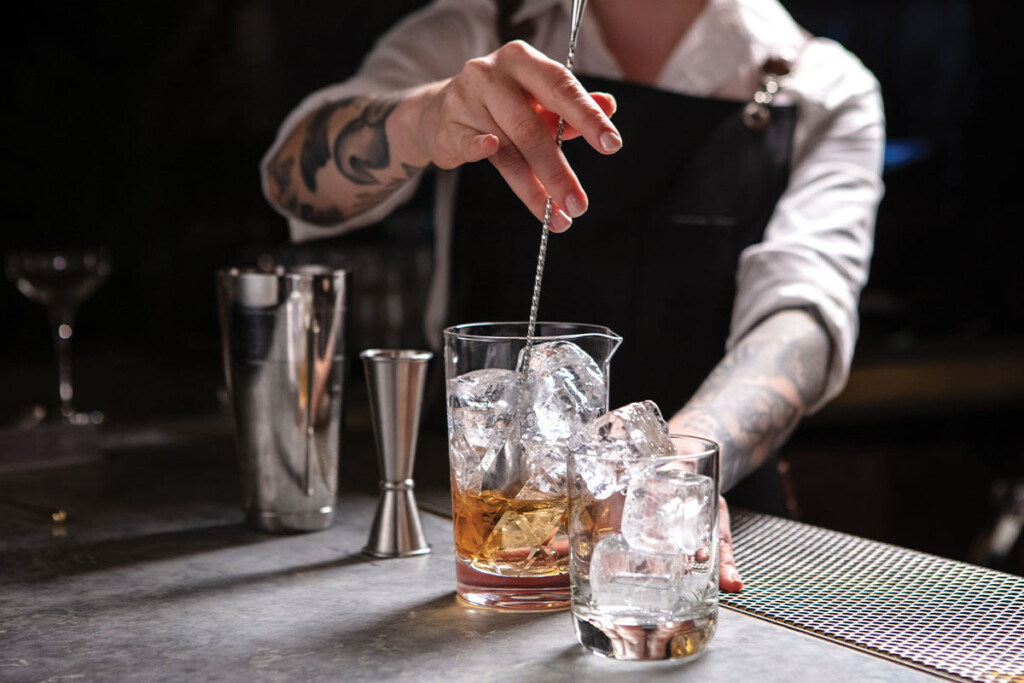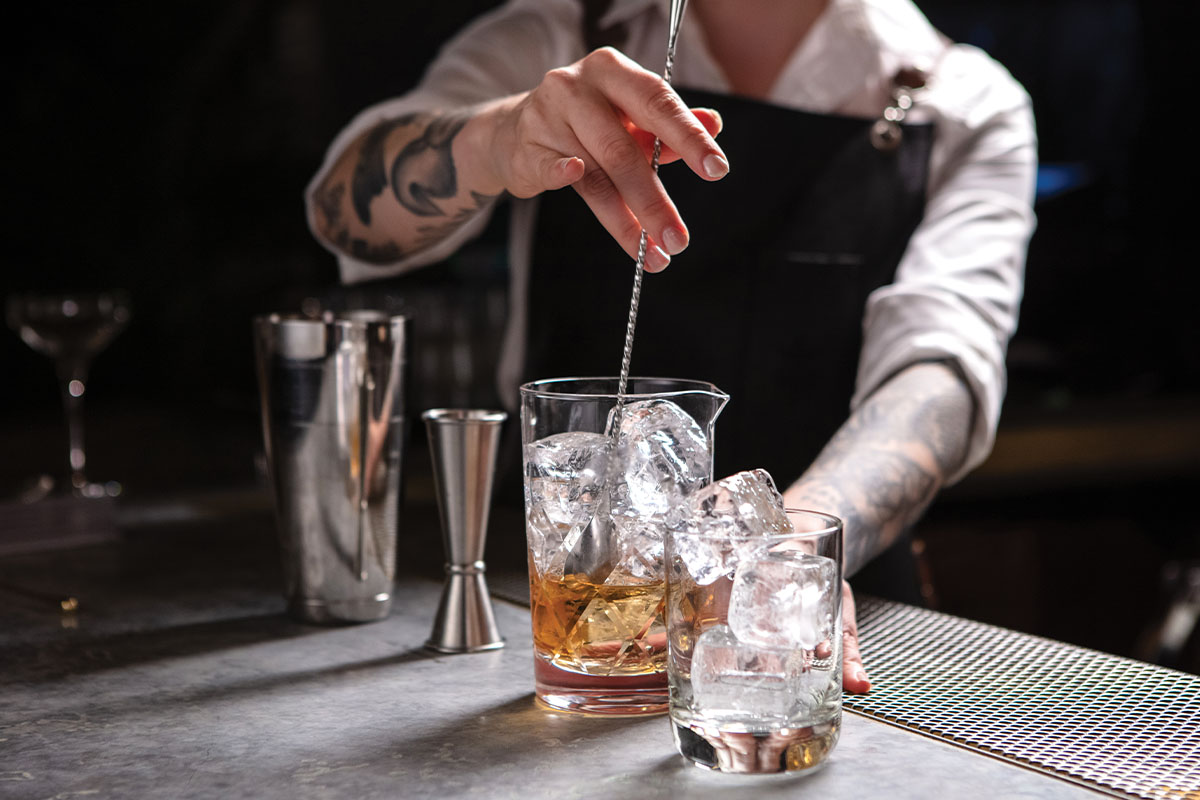 Imagine a Negroni, excellently mixed and poured over a large sphere of ice in a lowball cocktail glass. It's the type of drink that gets posted on Instagram and attracts upscale customers. Or picture a different scenario, where people come back from a work lunch with cups full of ice, savoring the last of their drink. "Chewy ice," as nuggets are often called, can draw people to a specific destination just as much as the food.
Often, ice is relegated to an afterthought—just something thrown into a glass and handed off to customers. But the reality is ice is as much of an ingredient as the syrups, sodas and liquors poured into the glass. Today's customers are looking for an experience both in real time and to talk about and share on social media, and ice plays as much of a role as any other offering from foodservice establishments.
It's time to take a look at what the new undercounter ice machines can do to add variety to your operation.
SIZE MAKES THE DIFFERENCE
One of the most popular trends in ice today are large cubes, ideal for high-end liquors and cocktails. The larger surface area allows for slower melting, which decreases the dilution of the drink itself. Plus, the cubes create an elegant presentation, whether solitary or four-high in a Collins glass.
Many establishments meet the demand for gourmet ice by handmaking it each day in silicone ice trays. This process is not only labor-intensive, but over time the molds can take on odors from the freezer that transfer to the ice and affect the quality of the drink. Undercounter ice machines that produce gourmet ice eliminate the time-consuming, messy process of using molds while improving productivity and efficiency in an operation.
Ice machines that create large cubes have been available for years, but new ways of freezing have allowed manufacturers to recently launch undercounter ice machines that make even larger cubes with increased efficiency.
INSIDE-OUT FREEZING. One manufacturer differentiates itself with a 11/2-inch square cube made by combining two different evaporators. By freezing from the inside out and the outside in at the same time, a clear cube is formed with no dimples, only a barely noticeable pinhole.
TOP-TO-BOTTOM FREEZING. Another manufacturer's new lineup uses a horizontal clamshell evaporator and closed-cell circuits, each with a dedicated water jet that sprays up into the evaporator plate. The ice freezes from the top down, allowing impurities to fall back into the water reservoir, resulting in a clear product. Operators can choose from equipment producing either 14/5-inch spheres or 2-inch x 2-inch cubes.
"The biggest mistake we see from operators is in sizing," says one manufacturer.
IMPROVING EFFICIENCIES
In addition to producing larger forms of ice, new undercounter ice machines allow for improvements in other aspects. One area that's seeing some attention is energy efficiency. A new delay feature on one line of undercounter models allows operators to pause production at intervals of four, 12 or 24 hours to save energy during down times.
In one maker's more energy-efficient line, the copper tubing was flattened, allowing ice to freeze on both sides of the evaporator.
Another manufacturer's new line includes an evaporator engineered to be more energy-efficient. The copper tubing was flattened, allowing ice to freeze on both sides of the evaporator. It does take twice as long to freeze twice the amount of ice, but brings the energy-saving benefit of harvesting fewer times, saving on the amount of times hot gas is run through the machine. Over the course of the equipment's lifetime, the maker says that the system will have done one-half to one-third fewer cycles than other undercounter ice machines, using less energy and putting less wear and tear on the compressors and condensers.
Two of the new undercounter series launched recently bear the Energy Star seal, thanks in part to using either the natural refrigerant R290 or the non-ozone depleting R134A. The new models also make use of optimized refrigeration systems. "It's mostly a matter of working with suppliers to make sure we're getting the most efficient equipment on the market for our product," says one manufacturer.
OPERATIONAL CONSIDERATIONS
In many instances where operators are using undercounter ice machines, space is a primary consideration. Several manufacturers offer undercounter ice machines that, true to their name, fit under a standard counter (34- to 36-inches high). Optional floor mount kits, meanwhile, allow machines to fit under shorter, ADA compliant counters at 32 inches. Also, more ice machines come with control panels and exhaust fans all on the front, saving space by eliminating the need for clearance on either side of the equipment.
Another area of high concern is cleanliness, especially coming out of the pandemic. With that in mind, one manufacturer's new line of undercounter ice machines focused on keeping things easy to clean, with all interior components easily removable for sanitizing in the dishwasher. Another has introduced an automatic cleaning feature, so with the press of a button operators can initiate a cleaning cycle.
MAKING THE RIGHT CHOICE
How do you know which undercounter ice machine is right for your operation? The first consideration is the type of ice. Undercounter ice machines produce a variety of ice, including nuggets, cubelets, cubes, gourmet or large cubes, and spheres. The type of ice needed will depend on the type of operation, customer preference and even location within the operation.
For example, you might choose to add an undercounter ice machine in the front-of-house to provide those gourmet cubes for specialty drinks, while a larger ice machine in the back-of-house provides small cubes for soda and tea. Having this secondary unit not only provides a specialty ice, it also keeps the barback from having to run to the back of the house for ice.
Once you have decided on an ice type, it's important to make sure the ice machine you purchase can keep up with demand. Most manufacturers recommend allowing 1½ to 2 pounds of ice per person, and be sure to calculate for numbers served during peak times.
Before installing, check that the correct plumbing and drains are in place for the equipment to run properly. You'll also want to plan to add a water filter, as water quality plays an important role in the purity of the ice machine's final product.
"The biggest mistake we see from operators is in sizing," says one manufacturer, noting that operators tend to specify ice machines with too-low capacities. "We never get a call from someone saying their machine is making too much ice."
---
Look 'Em Over
THE LATEST UNDERCOUNTER ICE MACHINES OFFER ASSORTED ICE STYLES AND MORE.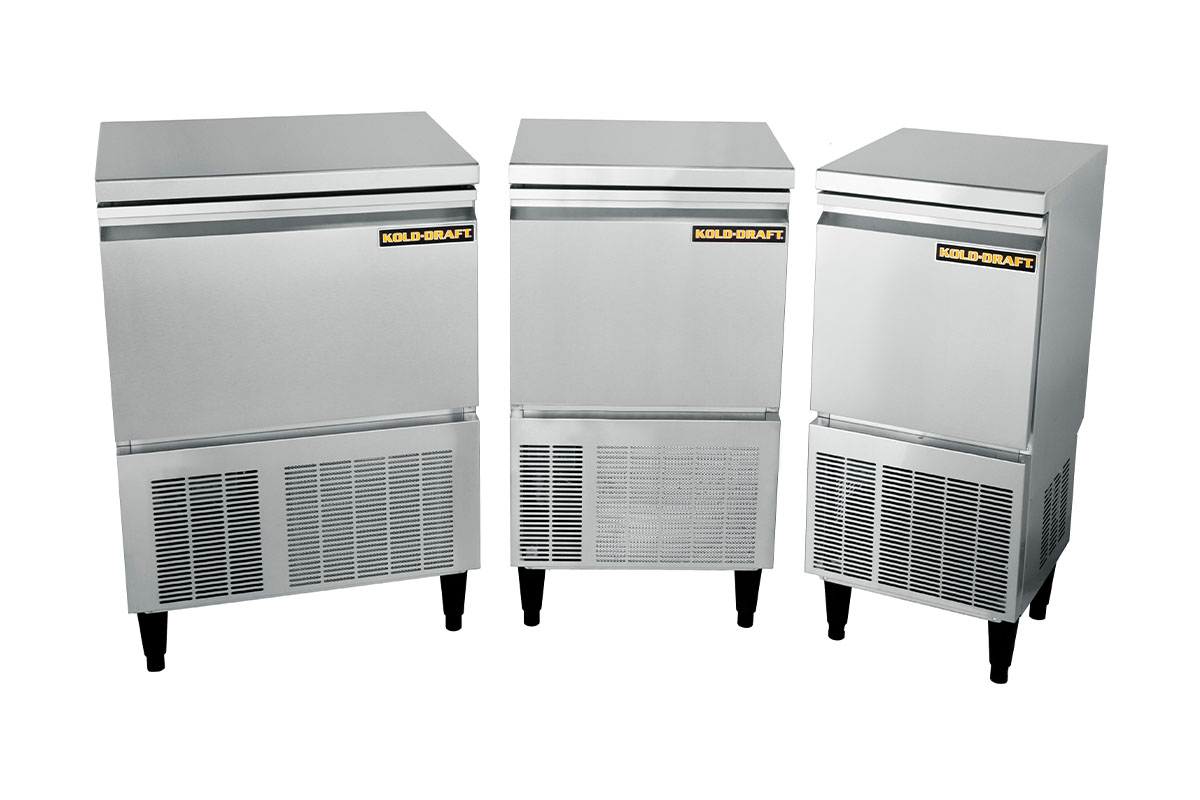 Kold-Draft
MODEL: KD-110 (far left)
---
DIMENSIONS: 24 4/5-in.W x 20 7⁄10-in.D x 36 7⁄10-in.H, with 6-in. legs
---
TYPE OF ICE: large cube (1-in.W x 1-in.D x 1¼-in.H)
---
WEBSITE: kold-draft.com
---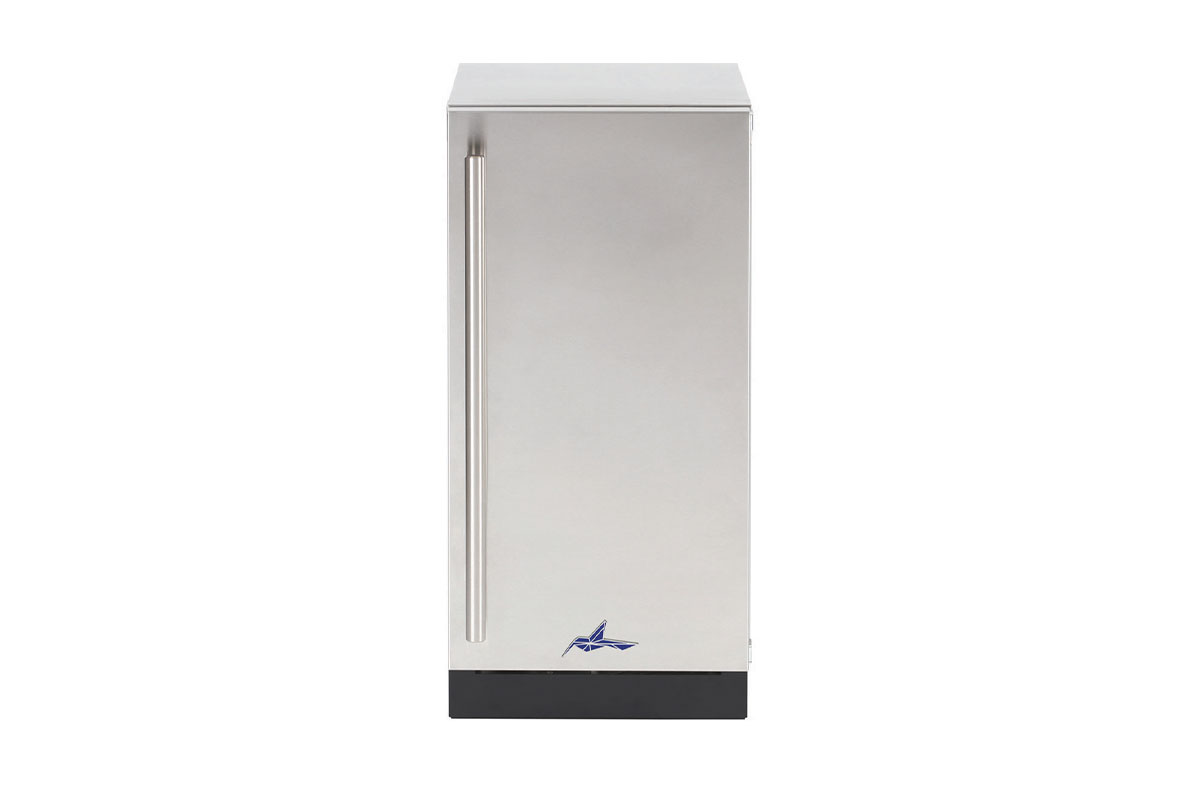 Sapphire
MODEL: SSIM15
---
DIMENSIONS: 14⅞-in.W x 23¼-in.D x 34 to 35-in.H
---
TYPE OF ICE: cube (⅞-in.W x ⅞-in.D x ⅞-in.H)
---
WEBSITE: sapphireappliances.com
---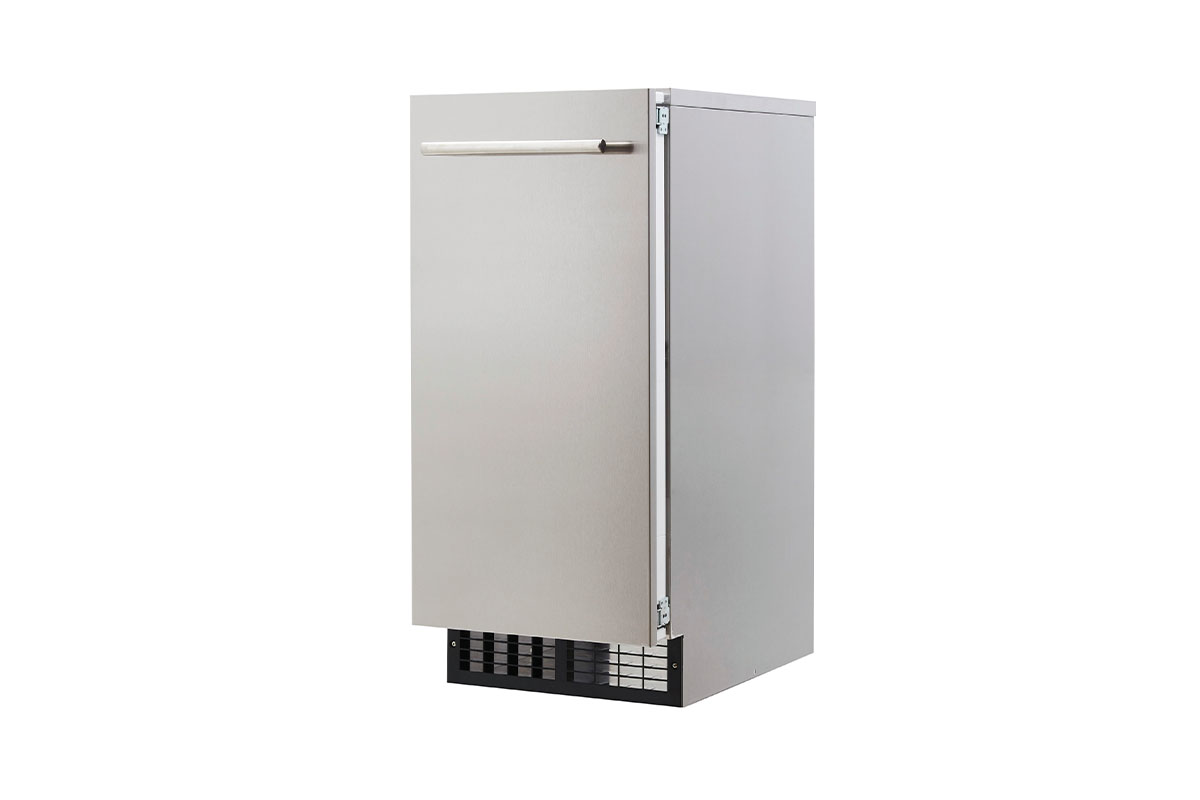 Icetro
MODEL: IU-0090-AN
---
DIMENSIONS: 14 9⁄10-in.W x 23 7⁄10-in.D x 33 7⁄10-in.H
---
TYPE OF ICE: nugget
---
WEBSITE: icetroamerica.com
---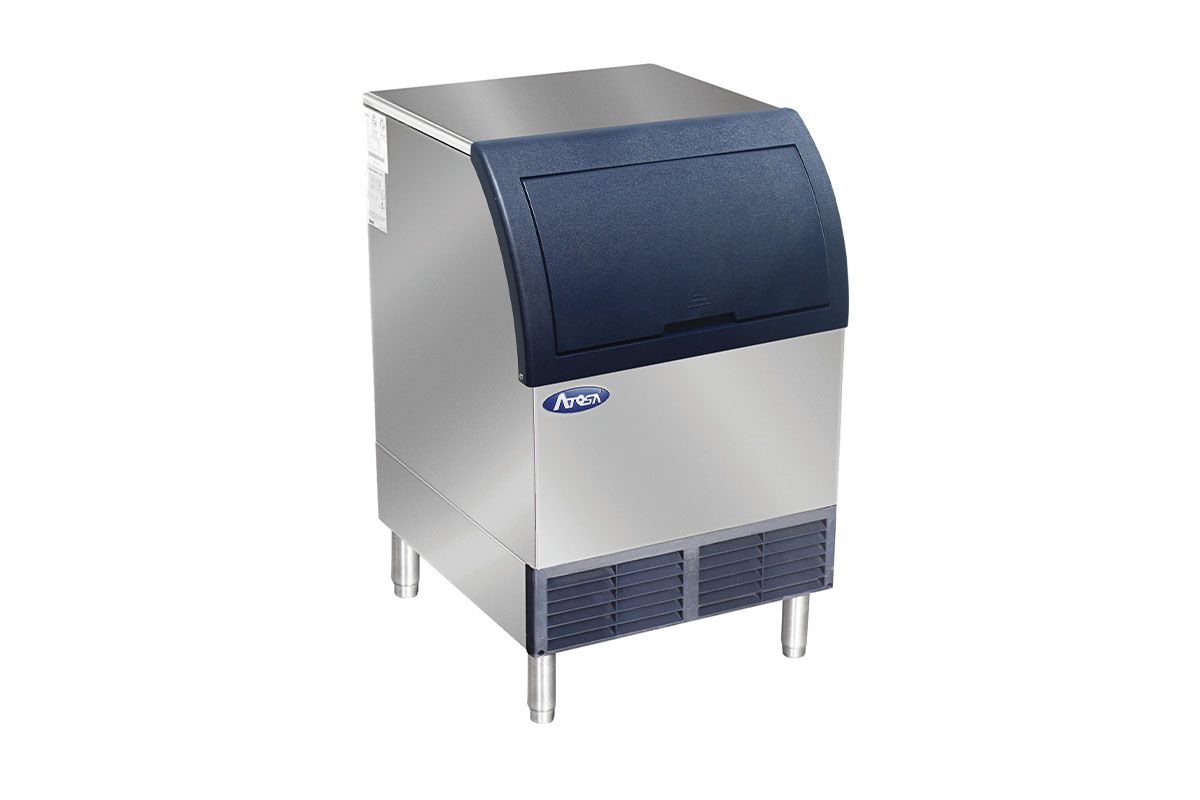 Atosa
MODEL: YR140-AP-161
---
DIMENSIONS: 23½ -in.W x 28½ -in.D x 38⅗ -in.H, with 6-in. legs
---
TYPE OF ICE: half-diced cube (⅜-in.W x ⅞-in.D x ⅞-in.H)
---
WEBSITE: atosausa.com
---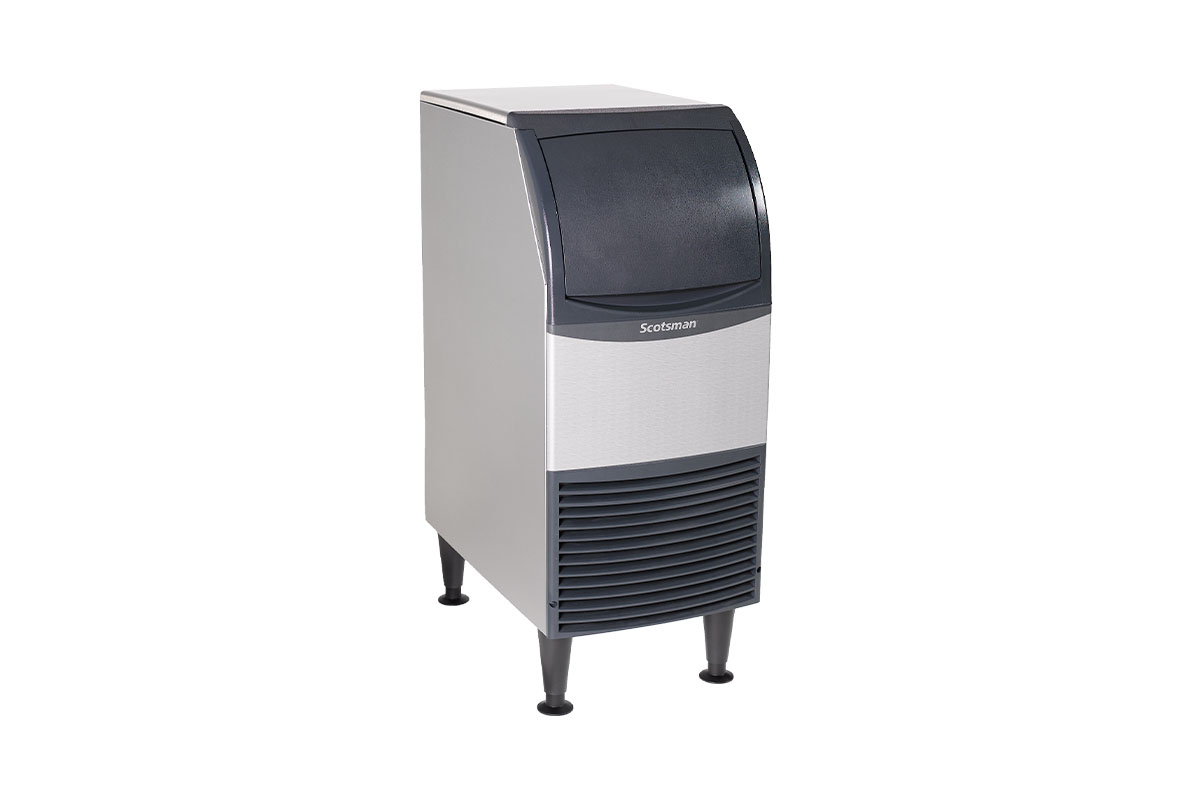 Scotsman
MODEL: UN0815
---
DIMENSIONS: 15-in.W x 24-in.D x 38-in.H, with 6-in. adjustable legs
---
TYPE OF ICE: nugget
---
WEBSITE: scotsman-ice.com
---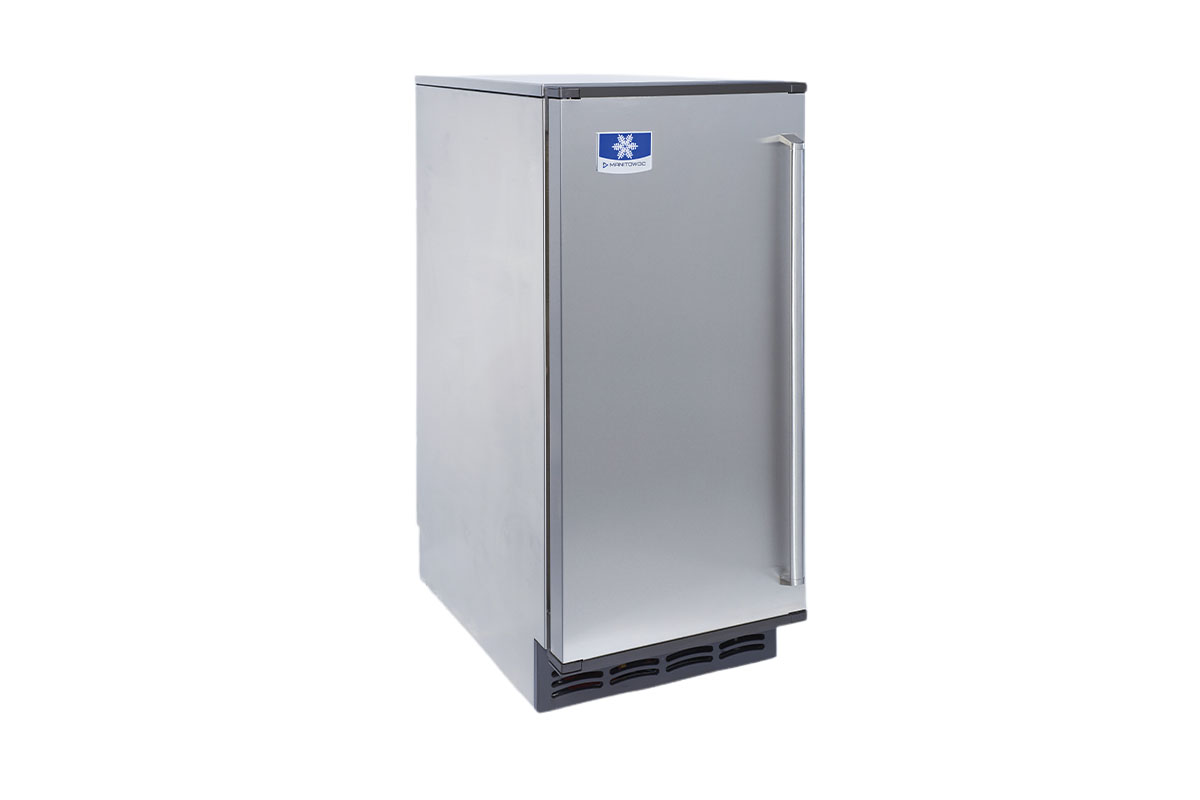 Manitowoc
MODEL: USE0050A
---
DIMENSIONS: 14¾ -in.W x 22¾ -in.D x 33½ -in.H (without legs—optional, with adjustability from 4¼ -in.H to 6-in.H)
---
TYPE OF ICE: 1½ -in. square cube
---
WEBSITE: manitowocice.com
---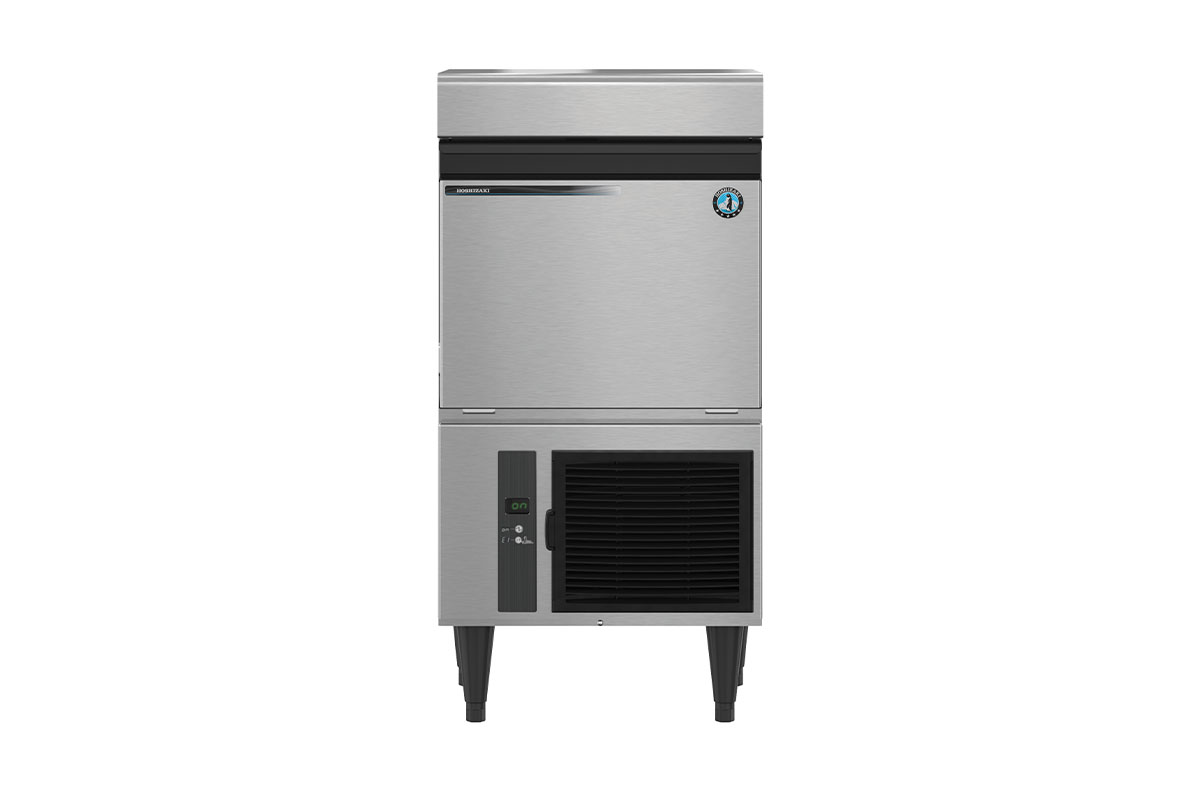 Hoshizaki
MODEL: IM-50BAA-LM
---
DIMENSIONS: 19¾-in.W x 17¾-in.D x 39½ -in.H, with 6-in. legs
---
TYPE OF ICE: 2-in. square cube
---
WEBSITE: hoshizakiamerica.com
---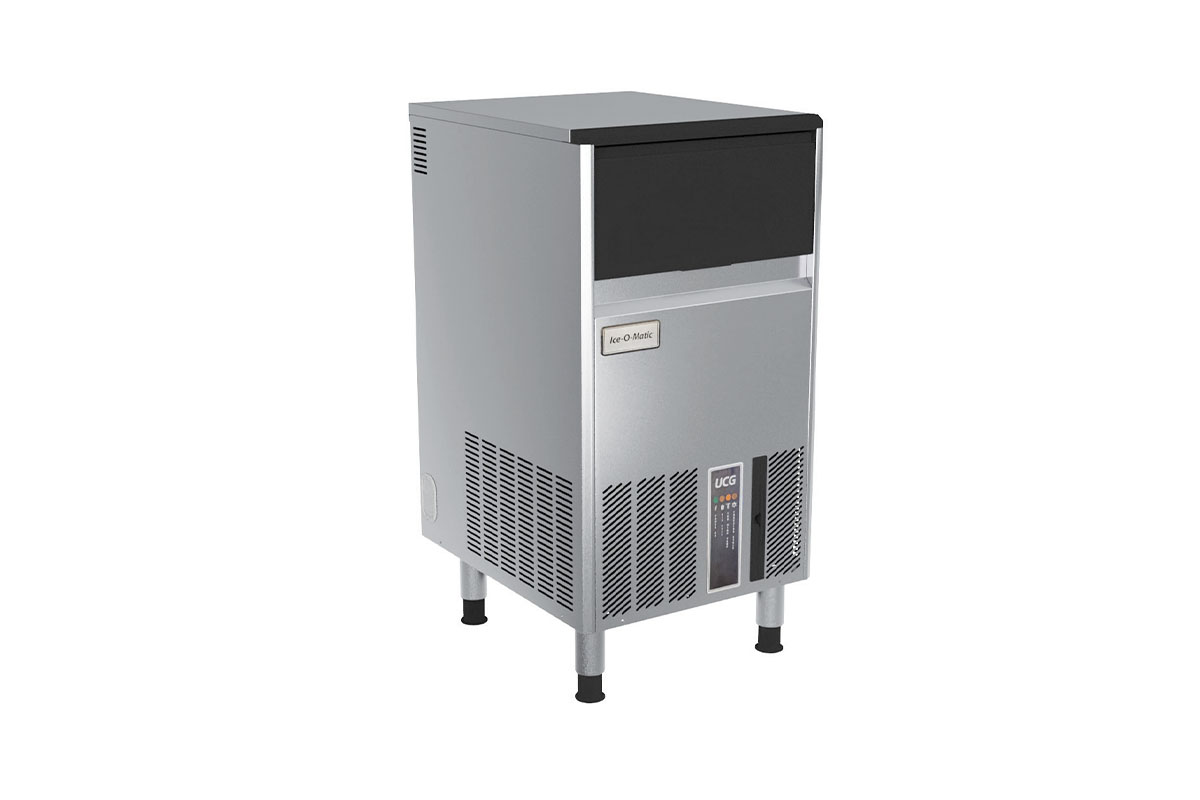 Ice-O-Matic
MODEL: UCG130GA
---
DIMENSIONS: 18¼-in.W x 22¼-in.D x 37¾-in.H, with adjustable legs at 6¾-in.H (a short leg option can drop height to 33⅛in.)
---
TYPE OF ICE: gourmet cube (1½-in.H, with about a 1⅗-in. diameter)
---
WEBSITE: iceomatic.com
---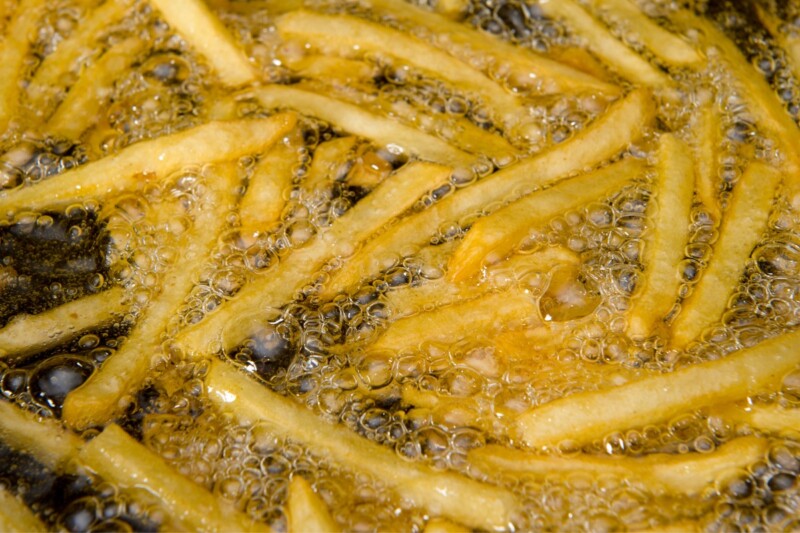 Equipment
Frying oil is a precious commodity in any commercial kitchen, especially in the world of deep-frying. To keep your cooking oil in optimal condition and ensure delicious taste and texture…