Retail Foodservice Sales Rebound – Is Your Refrigeration Equipment Ready?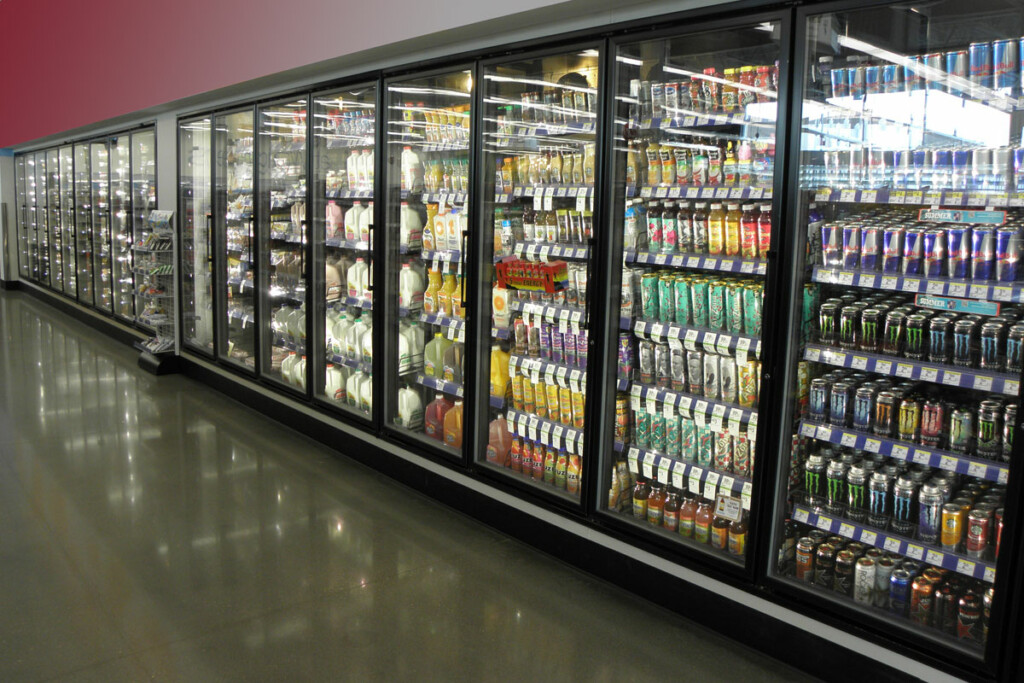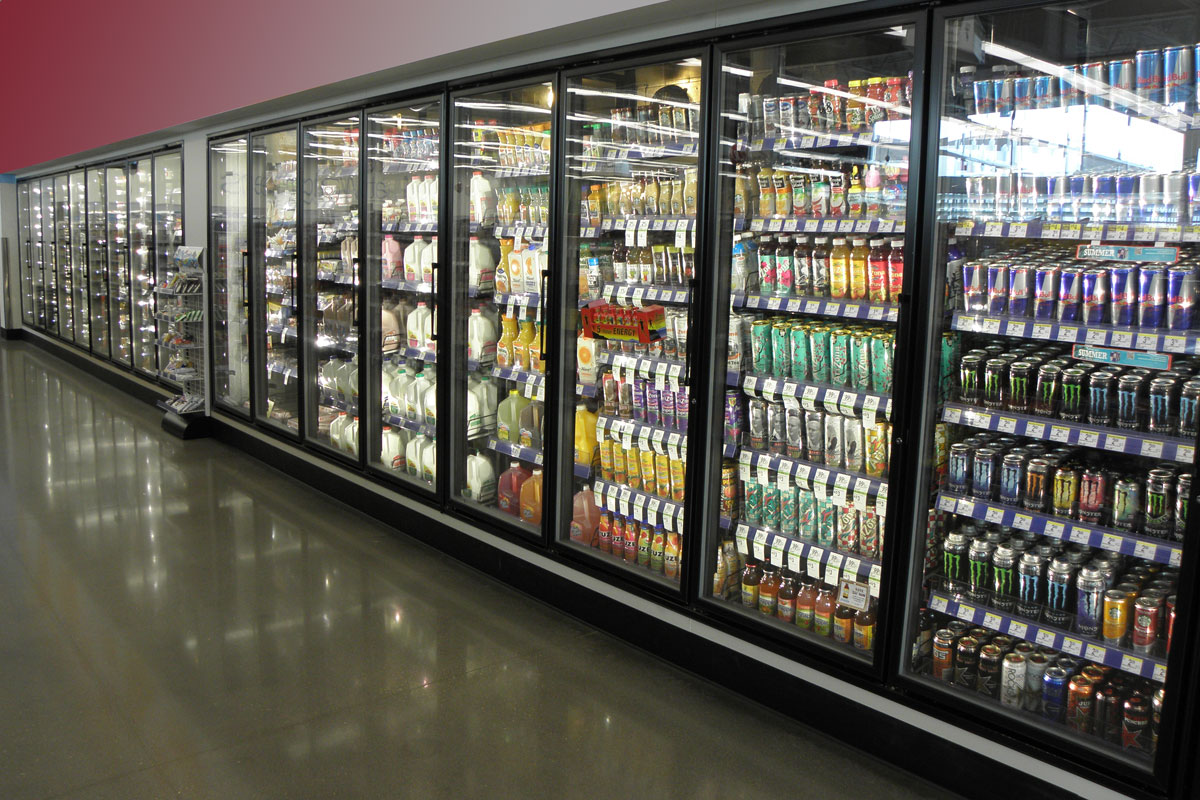 Good news – despite all the COVID-inspired chaos, retail foodservice sales are not going away! In fact, convenience stores and other similar retail outlets were one of few bright spots in the economic scene over the last year. Convenience stores, for example, saw growth in in-store sales despite a decrease in fuel sales and commuter traffic.
Retailers are optimistic about the coming year and expect sales to continue climbing for prepared meals and grab-and-go items. The consensus seems to be that after a rough first quarter, the rest of the year will pick up.
With the expected uptick in sales, it's a good time to re-evaluate your refrigeration equipment. Ask yourself:
Do I have the appropriate models to support increased retail foodservice sales?
Do I need additional equipment to pick up impulse sales on complementary items like beverages and desserts?
Do I have technology that allows me to monitor and adjust equipment?
To help find the answers, here are some ideas for optimizing your retail space.
Self-Contained Merchandisers: A Popular Retail Choice
Self-contained merchandisers are one of the most common types of refrigeration used in retail foodservice sales. Upright reach-in coolers and freezers can be used to showcase everything from beverages to frozen foods and are usually offered in one, two or three door widths.
There are typically two different types of reach-in merchandisers: those with lighted graphic panels on the top or those with full length doors.
A lighted sign is helpful in attracting attention, especially at a distance. If your refrigerated items are located at the back of the store, extra signage could come in handy.
On the other hand, merchandisers with full length doors make it possible to display more products. Remember, a wider variety of items can also be attractive.
Either way, there is no wrong answer, it just depends on preference and the specific application.
Endless Glass Door Merchandisers: Many Options To Fit Retail Needs
Endless merchandisers are offered in modules of two, three, four or five doors which can be combined for as many doors as you need. They are typically placed along the perimeter of the store in cooler, freezer or combination line ups.
Endless models are offered in different styles to fit your needs. Models with remote refrigeration systems are ideal for removing heat and noise from the sales space. These models are typically used in situations where mounting the refrigeration system on a roof is not an issue.
For areas with tighter spaces, there are models with a refrigeration system mounted on top of the case. These systems are designed for quick installation as they are pre-charged with refrigerant and are equipped with quick connect fittings and flexible hoses.
Look for models with full height doors for full product visibility. Deep shelving is also important as it allows each model to hold more product and saves re-stocking time. And, of course, quality lighting is a must. These days LED lighting is standard on most everything but, for added efficiency, look for Design Lighting Consortium listed LED lights that produce more lumens per watt.
Display Chest Freezers & Countertop Merchandisers: Take Advantage Of Retail Sales Flow
Display chest freezers are mostly used to showcase ice cream and other frozen treats. They are lightweight and typically on casters so they can be easily situated anywhere in a store to take advantage of traffic flow.
Countertop refrigerators and freezers are ideal for positioning in point of purchase spots to capture additional retail foodservice sales. For example, use them as a beverage cooler next to your check out area or an ice cream treat display next to your prepared meal display.
Walk In Coolers and Freezers: More Retail Capacity
If you need more capacity than a reach-in merchandiser can provide, consider a glass door walk in. There's a huge amount of flexibility with walk ins. They can be configured virtually any way you want with a vast array of options. L-shaped boxes and cooler/freezer combos are just a couple of ideas.
Another advantage to a glass door walk in is you can have merchandising in the front and storage in the back. Stationary or movable shelving allows you to place beverages or other items upfront leaving you access room in the back for easy re-stocking.
Electronic Controller Systems: Adapting To Technology
One of the offshoots of COVID is an increased adaptation of technology. Contactless interaction and remote data gathering are becoming the norm across many industries including foodservice.
Many types of refrigeration equipment now feature electronic controller systems allowing you to remotely monitor and program through the internet.
Electronic controllers not only let you keep tabs on your refrigeration, they also provide energy and installation savings. Wiring costs and refrigerant charge are lowered while energy usage is reduced significantly compared to an all-mechanical system.
There is no need for a service tech to climb onto a roof or even enter the walk in to adjust the refrigeration system. Constant access to data also allows users to improve refrigeration system performance and avoid service issues.
If you would like assistance with selecting or updating equipment, or a quote request, please call 800-647-1284 or click the link below.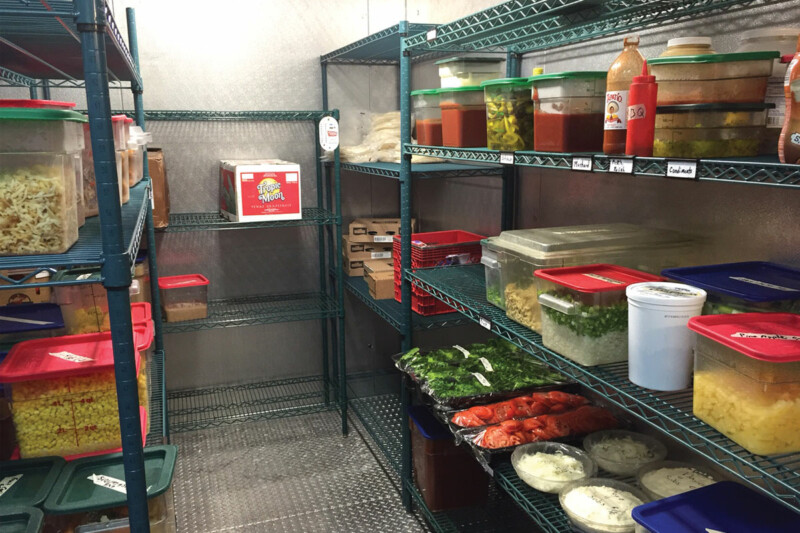 Equipment
A walk-in cooler and the food items stored inside are enormous investments for any business. As with any investment, you want to maximize your return and protect against loss. One…