Where To Start Your Search For a Walk-In
Remembering the basics can make specifying walk-in refrigerators and freezers less stressful.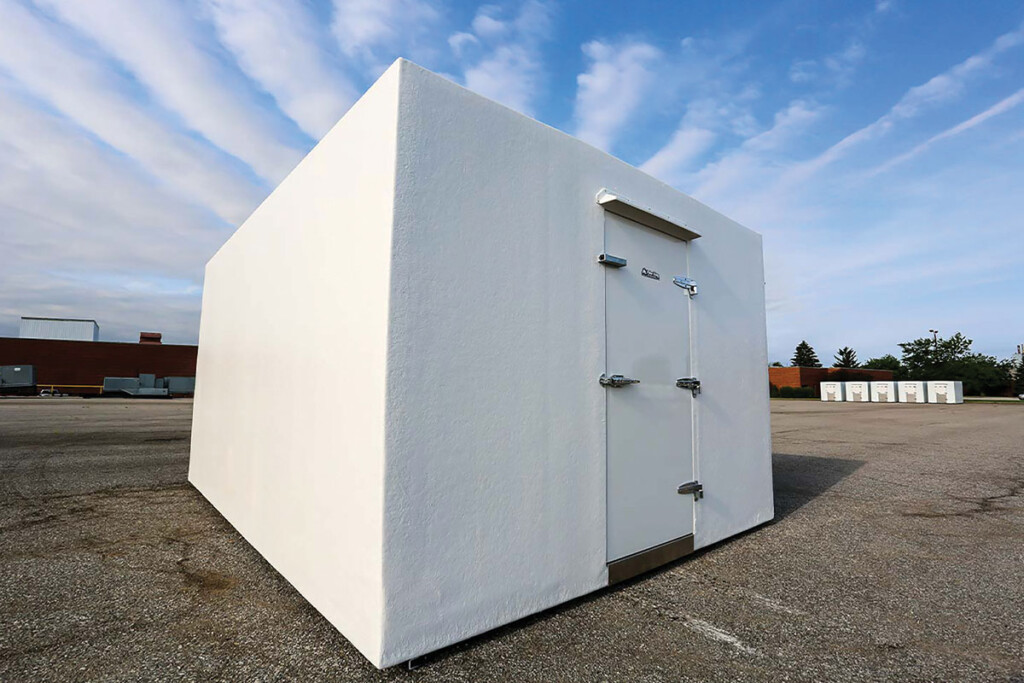 Foodservice facilities are often literally built around walk-in refrigerators and freezers. As one of the larger, more permanent pieces of equipment in the kitchen (along with your exhaust hood), it's also one of the more critical. A power outage or broken compressor can result in the loss of tens of thousands of dollars in food.
Getting the specifications right could mean the difference between a unit that lasts 20 years or more with no issues and one that costs you money in energy, lost product and maintenance. But manufacturers say keeping simple things in mind can ease the process and result in better outcomes. Here are a few of their tips:
STAY ON TOP OF CODES AND STANDARDS. Department of Energy standards mandating 20%-40% energy reductions for walk-in refrigerators and freezers smaller than 3,000 square feet took effect in 2020. The result has been a host of new features on walk-in models from a switch to R-290 hydrocarbon refrigerant to cloud-monitored LED lighting, temperature and humidity controls, some seen for the first time at The NAFEM Show in February. At least one manufacturer now uses a certain insulation in all its walk-ins that it says boosts energy efficiency and durability. Meanwhile, newer California Air Resources Board standards, effective January 2022, set a goal to reduce emissions from HFC refrigerants 40% below 2013 levels by 2030— another reason you'll see more manufacturers making the switch to R-290 to sell products in California. Local codes might vary from the national standards or those in California, so it pays to be up to speed.
THINK OF SIZE IN TWO WAYS. Consider future operational growth when determining the initial size of the walk-in, and look for models that offer you the most interior space. One maker, for example, has a flush-mounted evaporator coil in the ceiling panel to provide more available interior space. Others use high R-value foamed-in-place insulation to keep wall panels as thin as possible, again providing that extra little bit of space.
Spec the size of the refrigeration system based on your specific operational requirements. Manufacturers design refrigerators and freezers to hold foods at the proper temperature. If your staff members are in and out of the walk-in frequently, however, or store a lot of food at the end of the night that's still 70ºF, you'll need an oversized refrigeration system that can recover more quickly.
MONITOR YOUR INVESTMENT. State-of-the-art electronic controls offer a quick payback in reduced energy use and protection against loss of product. Cloud-based monitoring lets you see how walk-ins are performing and control temperature, humidity and lighting on a smartphone. They also can let you know if someone has left a walk-in door ajar and send alarms or notifications when walk-in temperatures have exceeded set parameters.
CHOOSE APPROPRIATE OPTIONS. Even if you don't need all the bells and whistles, some options may help prolong the life of a walk-in. Consider heavy-duty or even structural floors if you plan on a lot of heavy, wheeled traffic in and out. Ramps can make wheeled entry and exit easier. Non-skid strips or floor panels help prevent accidents. Shelving, meanwhile, maximizes use of interior space.
DETAILS COUNT. Make sure specs reflect exactly what's needed on-site. Think through precise measurements, right or left door hinge, single-phase or three-phase wiring, cord and plug sets, freezer temperatures of 0ºF or -10ºF, etc. It's a lot easier to make corrections on CAD drawings than trying to adapt a walk-in on-site. Also consider your path to installation, accounting for elevators, stairwells, small doors and narrow hallways. "Panels can be modified to accommodate most situations if we are aware ahead of time," one maker says.
---
COOL COMPANIES
Manufacturers of walk-in refrigerators and freezers include:
AMERICAN PANEL
AMERIKOOLER
MASTER-BILT
NORLAKE
POLAR KING
For more manufacturers, visit the Manufacturers Directory at fermag.com/manufacturers.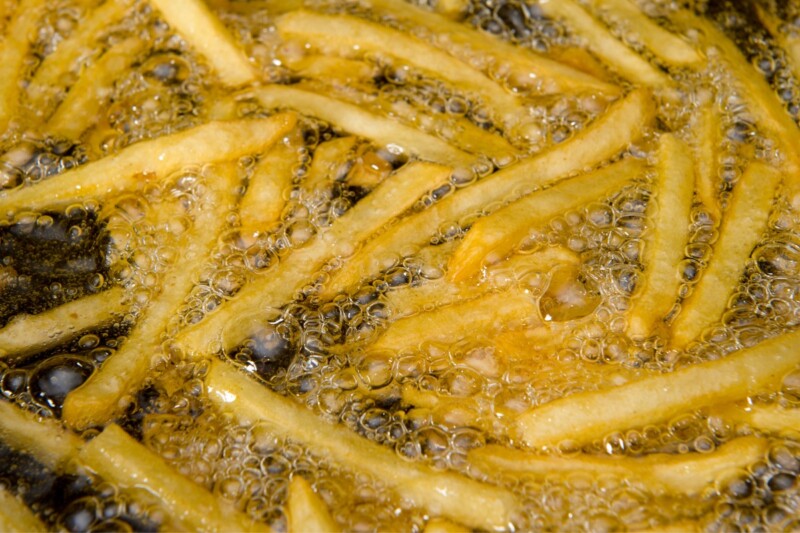 Equipment
Frying oil is a precious commodity in any commercial kitchen, especially in the world of deep-frying. To keep your cooking oil in optimal condition and ensure delicious taste and texture…