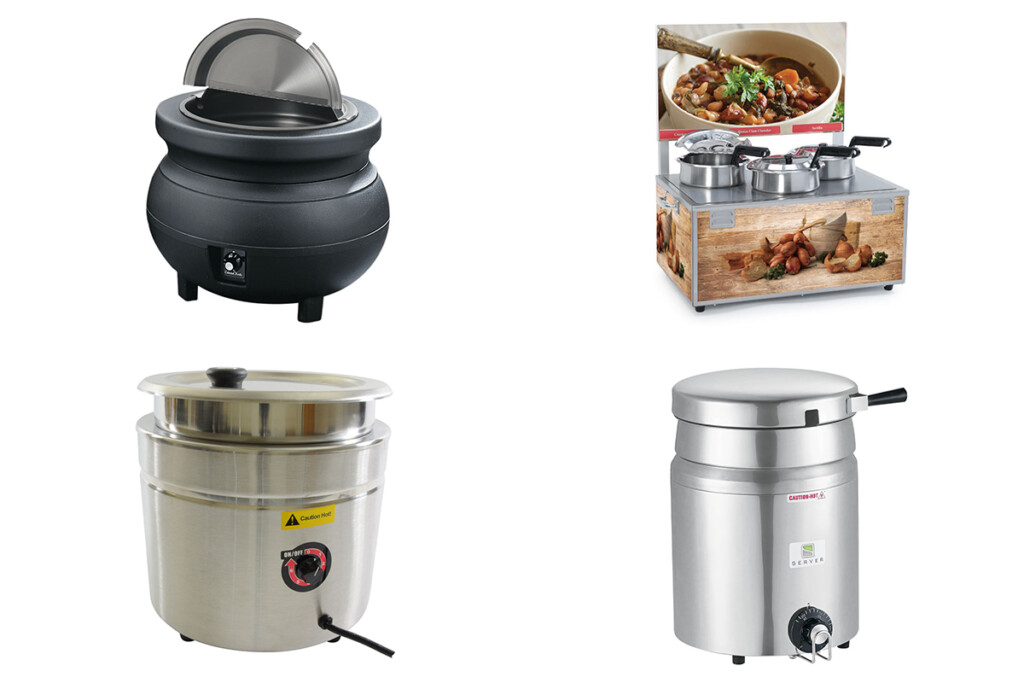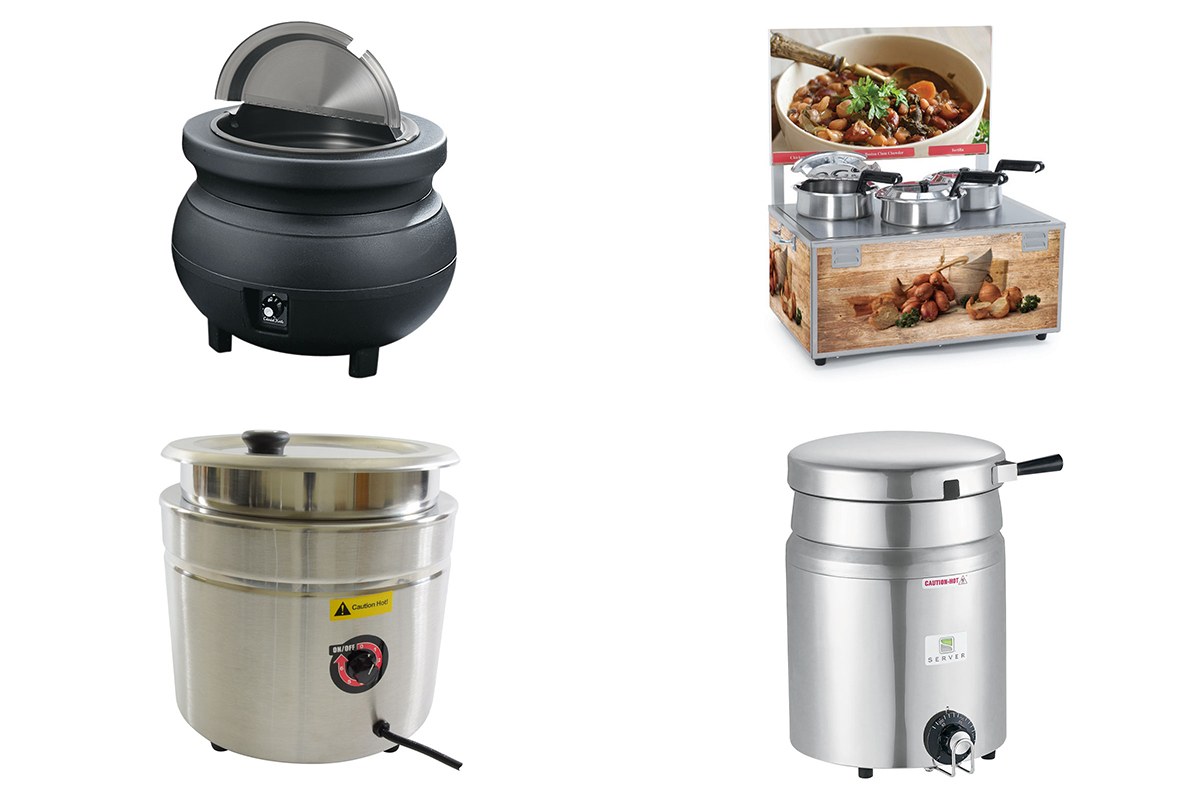 The latest selection of soup warmers come in many types and sizes. If you need a model that brings refrigerated soup to serving temperature, look for the NSF listing for rethermalization. Standard warmers, typically less expensive, simply hold soup at serving temperature.
1. Low-Profile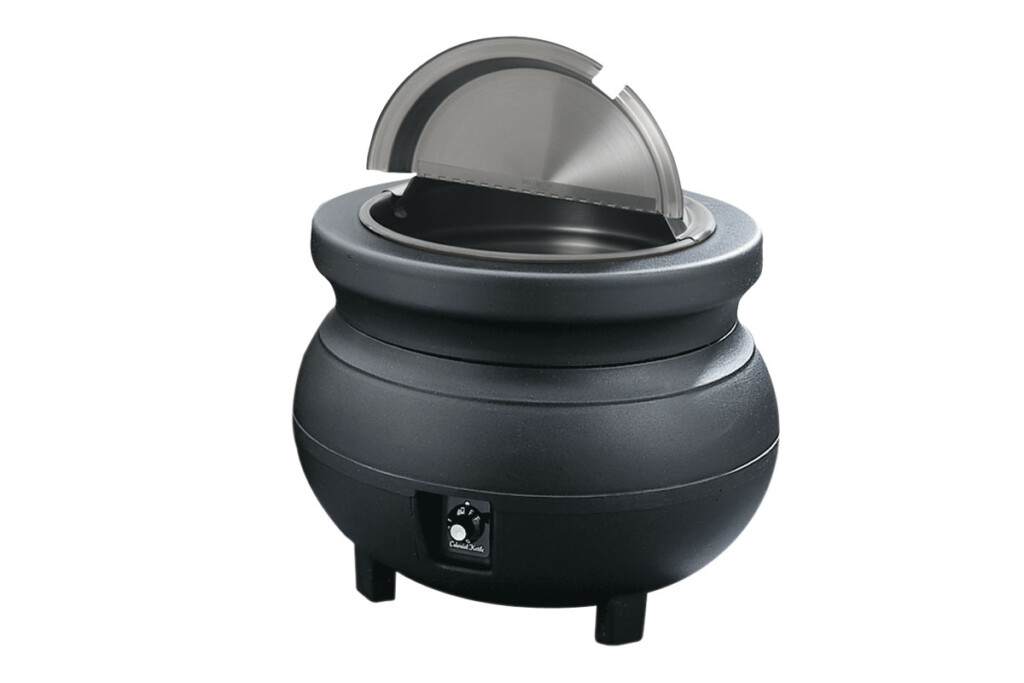 Vollrath Cayenne Colonial Kettles boast a low profile, allowing convenient serving access from conventional-height countertops or under food shields. Choose from warmers or rethermalizers and 11-qt. or 7-qt. capacities.
---
2. Eye-Catching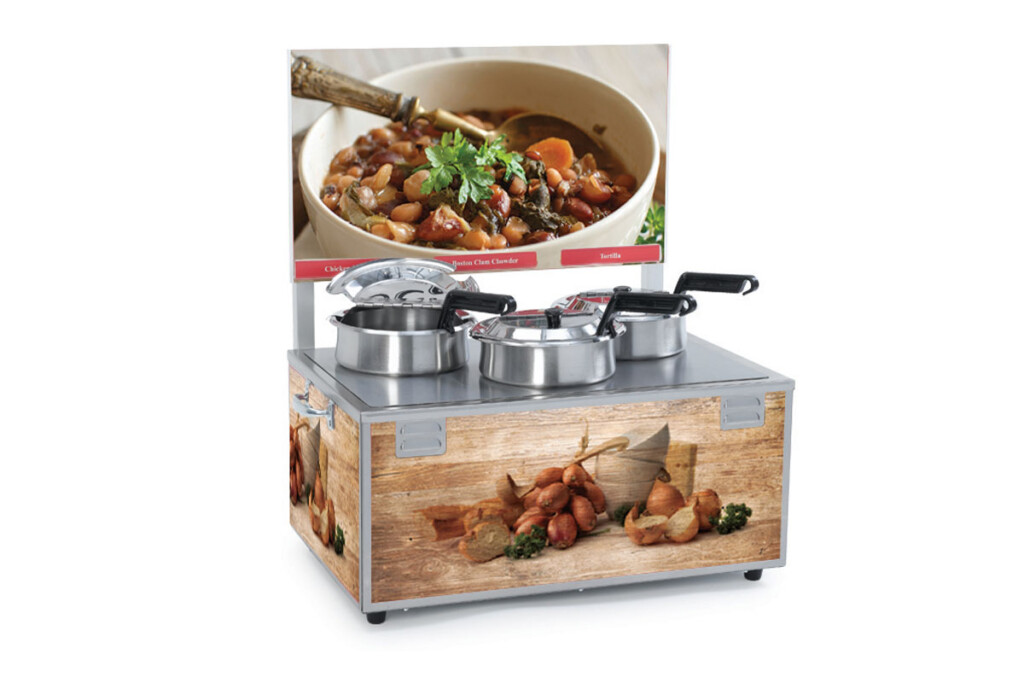 Nemco's Soup Merchandisers grab customers' attention with a graphic header that includes 50 interchangeable soup-flavor names, as well as an option for custom graphics. The triple soup merchandiser holds three 4-qt. wells.
---
3. Flexible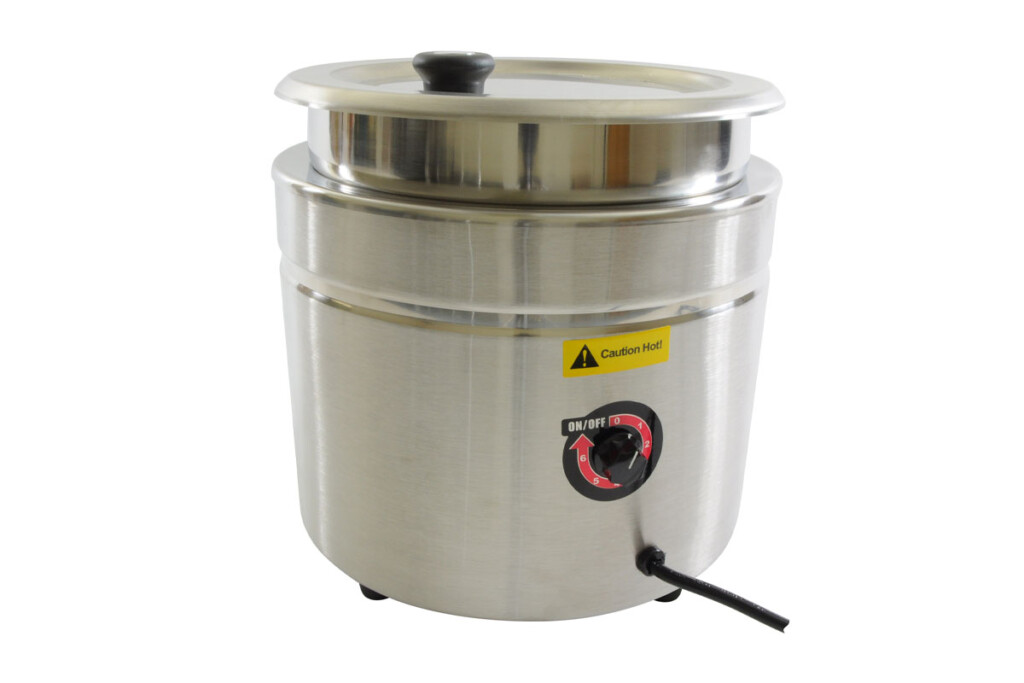 Thunder Group's Soup Warmer offers a thermostatic control with six settings; it can reach a maximum temperature of 185°F. e 10¹⁄₂-qt. unit features a stainless case and interior lining.
---
4. Sealed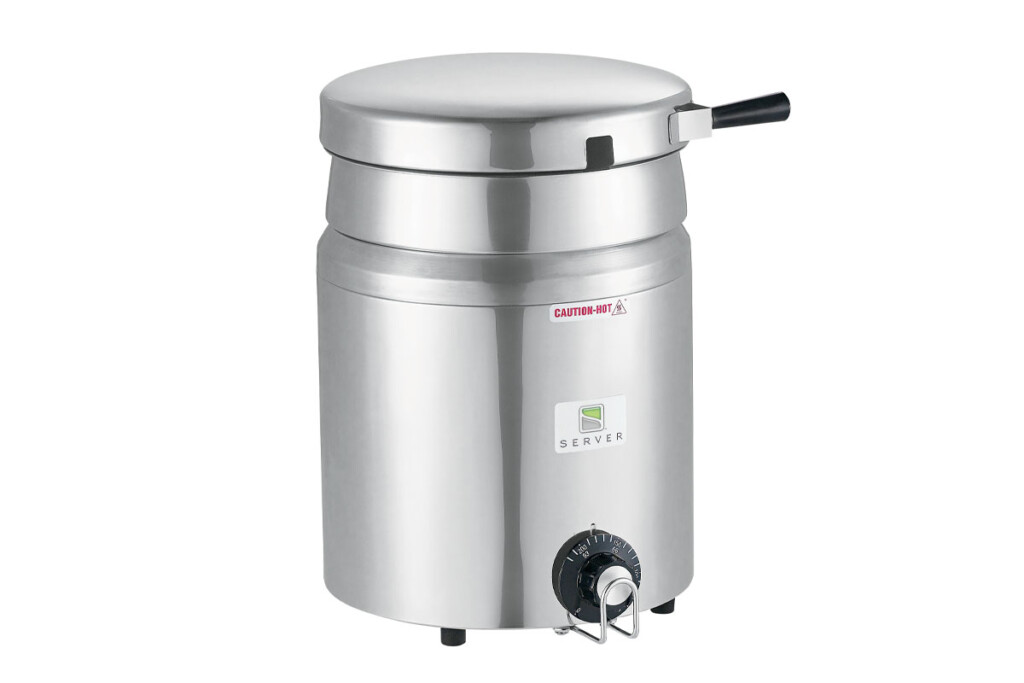 Server Rethermalizing Soup Warmers feature user-friendly handles that make it easier to li large lids and eliminate the need to reach over steam to open or close the kettle. Capacities include 5 qt., 7 qt. and 11 qt.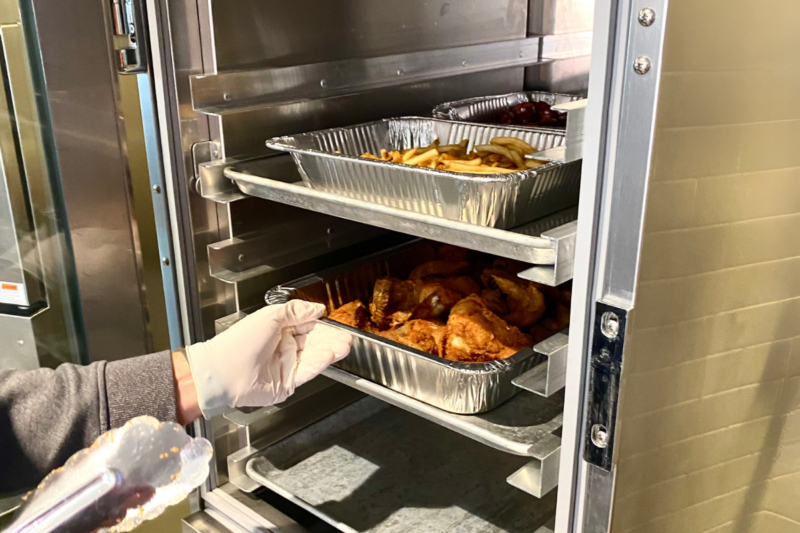 Equipment
In the fast-paced world of foodservice, finding efficient solutions to meet peak demand can be a challenge for any operation. Enter "cooking to hold" or batch cooking, a method that…