Here's a quick look at some of the conveyor ovens on the market now. Suppliers submitted information for this group, nine ovens in all, in early March 2011. Some of these models are brand new for '11, while others were updated with new features for The NAFEM Show in February.
We included conveyor ovens only, not conveyor toasters. You'll find two infrared conveyor models in this group and several that use impingement. For more supplier information, visit our online Buyers Guide at fermag.com and search for "Ovens, Conveyor."
Note: Supplier statements are not to be taken as editorial endorsements.
BAKEMAX
If you're looking to bake breads, pizza, bagels and more, check out the Conveyor Baker, also known as Model BMCB001. The oven's features include a TouchSafe exterior with burn-proof design, variable-speed s/s conveyor belt, fast startup and baking performance of 16 12" or 12 14" pizzas/hr. You get separate controls for the quartz-sheathed heating elements (two above and two below), as well as control of conveyor speed and heat settings. The oven's footprint is 18½"W x 40"D. BakeMax says it offers baking speeds of up to 10 mins. for products such as 1-oz. cookies, and upper and lower temps can be set separately up to 500°F. For higher volume needs BakeMax also offers the BMCB005 with adjustable digital cook time and temp control, variable-speed conveyor, temps to 932°F and conveyor speeds from 1 min. to 30 mins. bakemax.com
CTX
As a high-volume, double-deck infrared conveyor oven, the Gemini DZ33II comes loaded with two infrared heating elements above and two below in each deck for a total of eight. The belt and heat activate when product's placed on the conveyor, and afterward the oven powers down to save energy. Each deck is controlled by its own microprocessor that offers an energy-conserving mode and a self-cleaning cycle. Cooking temps can be set from 200°F to 900°F and cooking times from 1½ mins. to 240 mins. A MenuSelect feature allows you to preset as many as six different time and temperature combinations for one-touch operation for specific menu items, and a "ready" light lets you know when heat and belt speed have been met for that item. Each deck operates with an 18"-wide s/s chain-link belt. Oven footprint is 59"W x 36"D; units can be stacked two-high on a short base. middleby-marshall.com
HOLMAN/STAR
High-performance metal-sheath heaters and a direct-drive conveyor give the Holman Turbo-Max, Model HSCO16(P), performance to produce a variety of products, including pita bread, which toasts in less than a minute. The reversible 16"-wide belt removes easily for cleaning, and energy-saving electronic control optimizes baking. Features include air impingement combined with heating elements on top and bottom for quick bakes. Programmable electronic control provides flexibility and the ability to add new menu items as you please. You can set conveyor speeds from 15 secs. to 12 mins., and the oven's footprint is 44"W x 33"D. Cooking temps adjust from 140°F to 650°F. star-mfg.com
LINCOLN
A slick new intuitive digital touchpad is now standard on Lincoln's Countertop Impinger. Located on the front of the oven, the interface of the new push-button control panel lets you quickly and easily set conveyor direction, speed and temperature. The new controls also feature four preset menu buttons with digital time and temperature display. The CTI oven is small enough to fit on most commercial countertops but large enough to replace a half-sized convection oven or up to five microwave ovens. The unit is equipped with a 16"-wide conveyor belt and can be stacked up to two high. For energy efficiency, the CTI can be outfitted with Lincoln's Quest EMS management system designed to reduce oven fan speed to hold more heated air inside the oven cavity. Oven footprint is 55"W x 31 3/8"D. Your temps range from 90°F to 600°F, while your conveyor speed ranges from 30 secs. to 15 mins. lincolnfp.com
MIDDLEBY MARSHALL
The PS640 Mini WOW, a scaled-down addition to the WOW line, uses an impingement system that sweeps away cool air insulating the product as it delivers its heat for quicker cooking. The Mini WOW, which can be ordered in gas or electric, uses an energy management system to reduce gas consumption and increase cooking efficiency. A wide conveyor belt of 33½" gives you all the space you need to cook large pizzas and other products. Other features include touch-screen control and an automatic eye that turns down the energy when no product is in the over. Conveyor speed ranges from 2 mins. to 30 mins.; operating temps run up to 600°F. Footprint is 60"W x 17 7/8"D. The WOW line also includes full-size and countertop models. Options include split belts of 15" each with individually adjustable speeds settings. middleby.com
QII DECK
Introduced in January 2011, the QII Deck Oven combines gas-powered infrared energy at the bottom and customizable, electric radiant energy at the top for a quick, thorough baking process. By not using blower fans, the oven offers quiet operation and fewer moving parts to be concerned with. You get a graphical control panel that allows you to cook any product with just one touch of the screen. Meanwhile, the infrared heating elements deliver intense energy to raise product temps while the radiant heat delivers consistently browned crusts. The QII Deck is available in single-, double- and triple-stacked models, all standing in a footprint of 116"W x 48"D. A helpful feature, the front sandwich door, adds the option of a shorter cooking cycle, which means you can customize your menu with items that don't need a full pass of the conveyor. Other details: belt is 32" wide, conveyor speeds range from 2 mins to 25 mins., and cooking temps are adjustable from 200°F to 600°F. qiideck.com
TURBOCHEF
Looking for ventless? The High h Conveyor, or HhC 2020 for short, can cook 60 12" pizzas in an hour with UL-certified ventless operation, says TurboChef, thanks to dual catalytic converters taking care of the exhaust effluent. Features include independently controlled top and bottom air impingement, variable-speed blower motors, a recirculating air system and idle mode for energy conservation, and built-in self-diagnostics. Unit can be stacked three high on a footprint of 48"W x 36"D. As for the 20"-wide belt, you can change its direction with a software adjustment, and you get two 6" conveyor extensions standard. Options include customized split belts (50/50, 70/30 or 65/35) with individually adjustable speed settings. Max cooking temp is 550°F; bake speeds adjustable from 30 secs. to 15 mins. turbochef.com
XLT
The XLT-3255-TS3 Quiet Fire oven comes in three configurations: single-, double- and triple-stack models. An optional front sandwich door comes standard so you can load or unload product for different cook times. Interior and exterior exposed surfaces are made of stainless steel, the large removable front panel allows easy access for cleaning, and the 32"-wide belt is reversible. XLT says the Quiet Fire gas burner's design and components provide an efficient balance of gas and combustion air to improve fuel savings. In addition the oven's design eliminates a forced-air fan to provide quieter operation. Oven operates to 550°F and runs conveyor times of 4 mins. to 10 mins. in a footprint of 55"W x 60"D. The XLT oven comes custom fitted with a hood system. xltovens.com
ZESTO
This spring Zesto Food Equipment launched two new small gas conveyor ovens, Models CG 2416 and CG 2418. The ovens, which join an existing line of larger gas and electric conveyors and a small electric version, feature variable-speed, digitally controlled belts of 16" and 18" in width and electric tubular elements. You can set cook times from 1 min. to 20 mins. using front-mounted controls, and cooking temps run to 600°F. Other features include reversible belts, thermal insulation and high-velocity, precision-targeted airflow distribution. Stack ovens three high for more throughput in the same space. Removable crumb tray and front panel ease cleaning, and you can set conveyor speeds from 1 min. to 20 mins. Oven footprint is 48"W x 31"D. zesto-ovens.com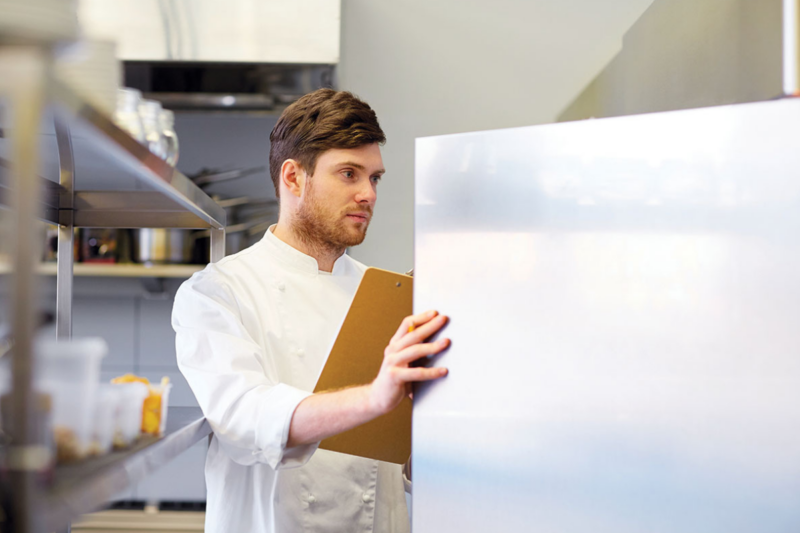 Uncategorized
RSI's Mark Montgomery's persistence and patience is key in repairing an operator's failing reach-in cooler.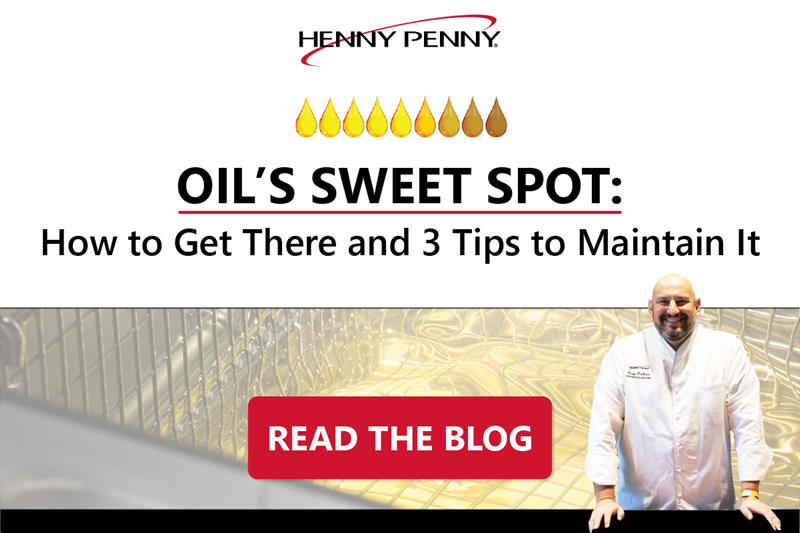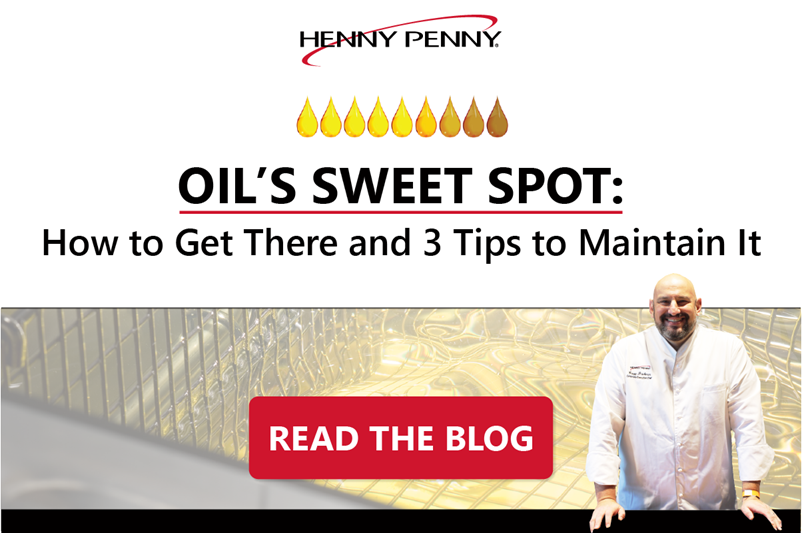 Uncategorized
Like many in the world of foodservice, you may assume that cooking oil performance is at its peak when you first start using it — but did you know there...