25 Innovative Ideas Happening Now in Foodservice E&S
As part of its 25-year anniversary issue, Foodservice Equipment Reports recognizes the creative sparks that ignited innovation this past year, with 25 ideas that show promise of an even brighter future.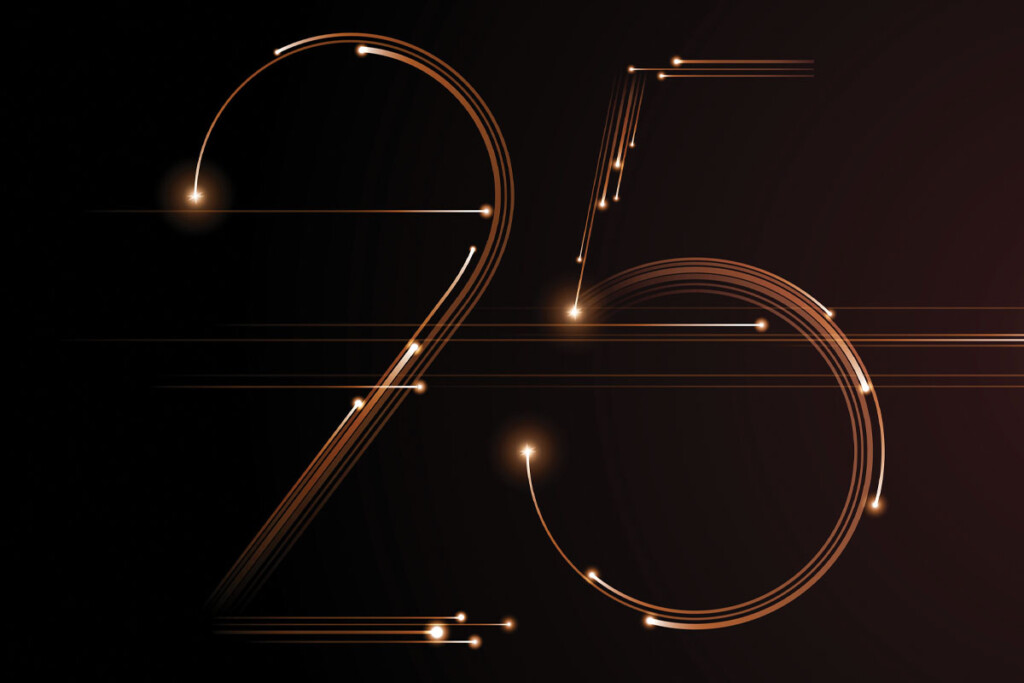 Twenty-five years covering the foodservice equipment and supplies industry serves as a milestone worth celebrating. But of those 25 years, this past year marks a monumental one. Everyone faced disruptions, from limits on indoor dining capacity to supply chain problems to workforce shortages. One theory in business and economics states disruption leads to innovation. As always, those in the foodservice E&S industry found a way to not only survive those disruptions, but also turn them into opportunities. As part of its 25-year anniversary issue, Foodservice Equipment Reports recognizes the creative sparks that ignited innovation this past year, with 25 ideas that show promise of an even brighter future.
1. Room With a View
The kitchen at Le Pavillon restaurant in New York's One Vanderbilt skyscraper boasts tall ceilings with windows open to views of the city. It also includes a skybox, or a floating office space. To maintain optimal views from the skybox, Next Step Design's team of foodservice consultants suspended the island hoods with ductwork, surrounded by a structural frame, so the hoods appear to float in midair.
2. Investing in the Outdoors
Clark Associates made a donation through its charitable arm to the Lancaster Conservancy to support nature preserves across the county. With the gift, the conservancy combined three nature preserves into a 373-acre retreat now known as Clark Nature Preserve. One reason Clark gave the gift was to create an even better workplace for employees.
3. Leaning on Virtual Training
With travel restricted during the pandemic, manufacturers' rep firm TLC Marketing used Zoom for contactless training and startups. The program was so successful it's here to stay, thanks to the newfound ability to interact with clients and provide personal service stock training films can't do. It's especially helpful for remote locations and facilities with sensitive installations such as hospitals, and sessions are recorded so future hires can be trained to factory standards.
4. Designing for Post-Pandemic
Hospitality HQ's Marble City Market serves as one of the first culinary establishments in Knoxville, Tenn., built from the ground up with health and safety in mind. The food hall, slated at press time to open September 2021, includes enhanced air filtration systems, flexible seating design and ample outdoor space.
5. Using KPIs To Improve Productivity
Pine Tree Food Equipment improved productivity companywide by creating an incentive program based on key performance indicators rather than sales. The approach led to benefits both in the office and out in the field. Customers received more personal attention, service technicians gained efficiencies, logging fewer night and weekend calls, and the office staffers improved inventory accuracy and collections. Once set goals were reached, employees chose from a variety of gift cards and prizes.
6. Parking Lot Turned Drive-In Theater
During the dining room closures last spring, the owners of BJ's Restaurant & Bar turned its parking lot into a drive-in movie theater, showing feature films on a big screen on Fridays and Saturdays. Customers ordered food from their smartphone with carhop-style service. The idea is here to stay, with more drive-in events planned for the future.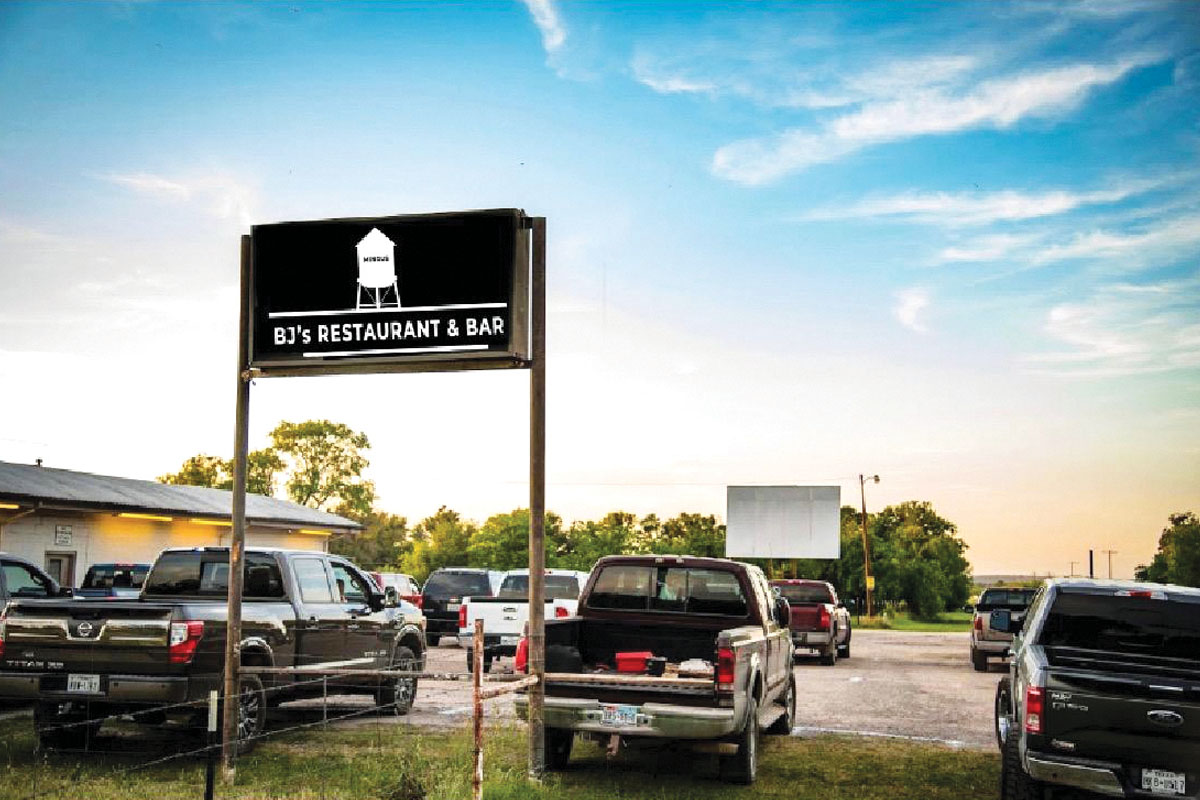 7. Combining Old, New School
In the remote-work environment of the pandemic, PB&J Commercial Agents kept sales calls going by loading up a table and chairs and hitting the road, meeting clients in the field where they lived and worked, rather than the clients' offices. The new approach led the manufacturers' rep firm to use a highly customizable customer relationship management module that has resulted in greater efficiencies and the closing of more deals.
8. Unlocking Opportunity
Yum Brands teamed up with the University of Louisville to offer a business program providing potential and existing franchisees online education focused on the franchising model across industries. The Yum Center for Global Franchise Excellence also "will focus on recruiting and educating underrepresented people of color and women on the possibilities of franchising as a pathway to entrepreneurship," a press release states.
9. Food Truck Fare Comes to Market
How can customers enjoy food truck fare without spending time tracking down roving chefs and waiting in long lines? Lunds & Byerlys provides an answer with Eat Street, an indoor food truck concept at the supermarket chain's Eagan, Minn., location. The supermarket created a pop-up food truck next to its deli, giving customers the opportunity to enjoy creations from local vendors and providing chefs the chance to reach a new audience.
10. Tackling Supply Chain Challenges
A new standard operating procedure allows the Boelter Cos. to better serve its customers during the ongoing supply chain crisis. Rather than assuming an order is on its way, the company added a step to the process, checking behind each order on all delivery dates and quantities. If the team finds delays, they look for alternative product solutions, all while in constant communication with the customer.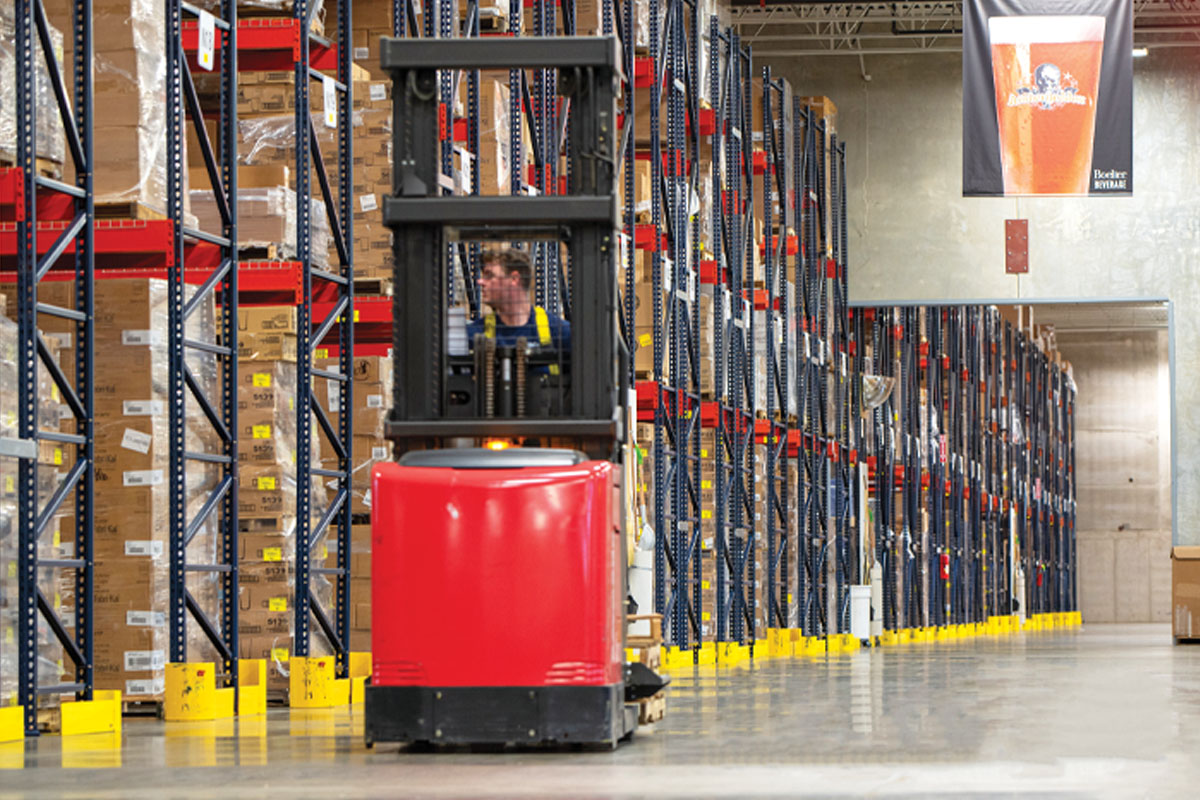 11. Teaching How To Cook
The University of Massachusetts at Amherst used its teaching kitchen to film an instructional video series to teach students how to prepare certain recipes at home. Berry toast and a duck tart with California grapes are the subjects of a few videos currently available on the UMass Dining website.
12. Going Ventless
Manufacturers' rep firm DRC Marketing Group now offers clients ventless culinary centers. It opened its first one last spring and will open the second one this month. (A third location also is in the works.) The firm chose to focus on ventless equipment to highlight the technology's performance and combat hesitancy on the part of the customer.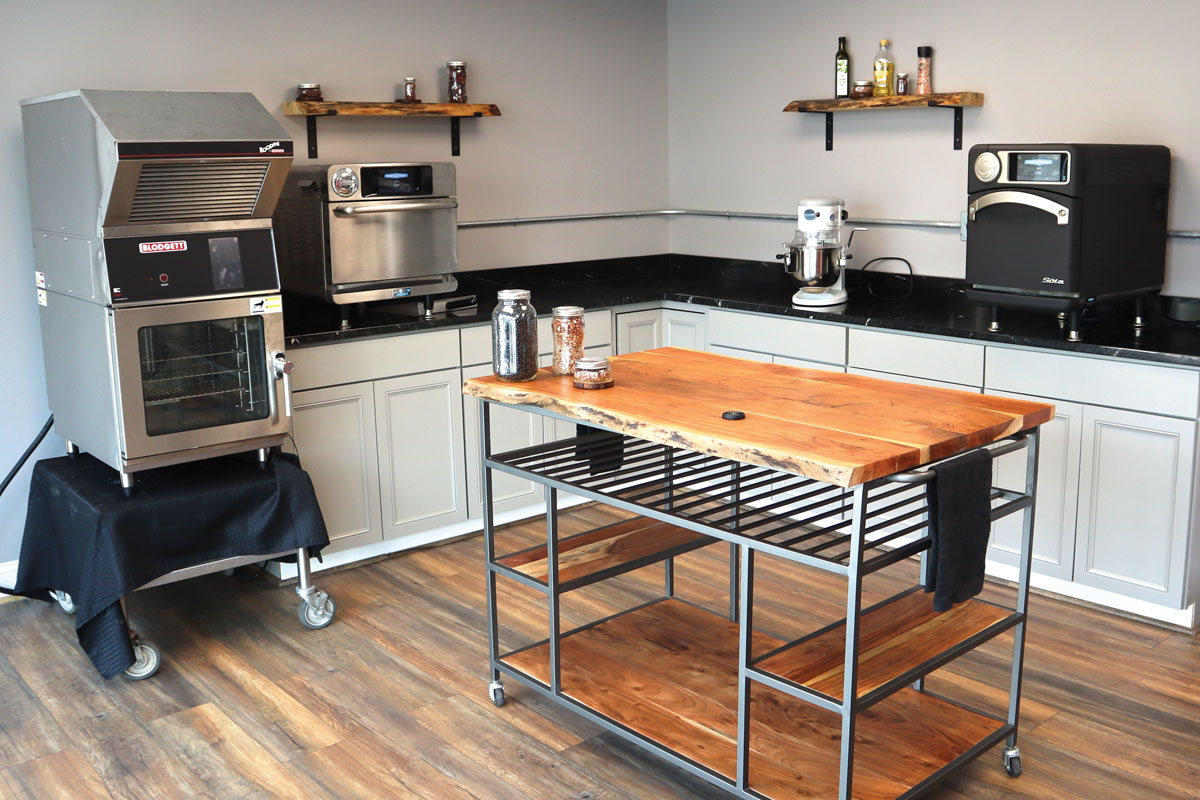 13. Feeding Dispersed Employees
Recognizing remote work will continue for some time, Sodexo acquired Nourish Inc. and expanded Good Eating Co. in the U.S. to support delivering meals to employees' homes and also to the offices of companies with or without kitchens.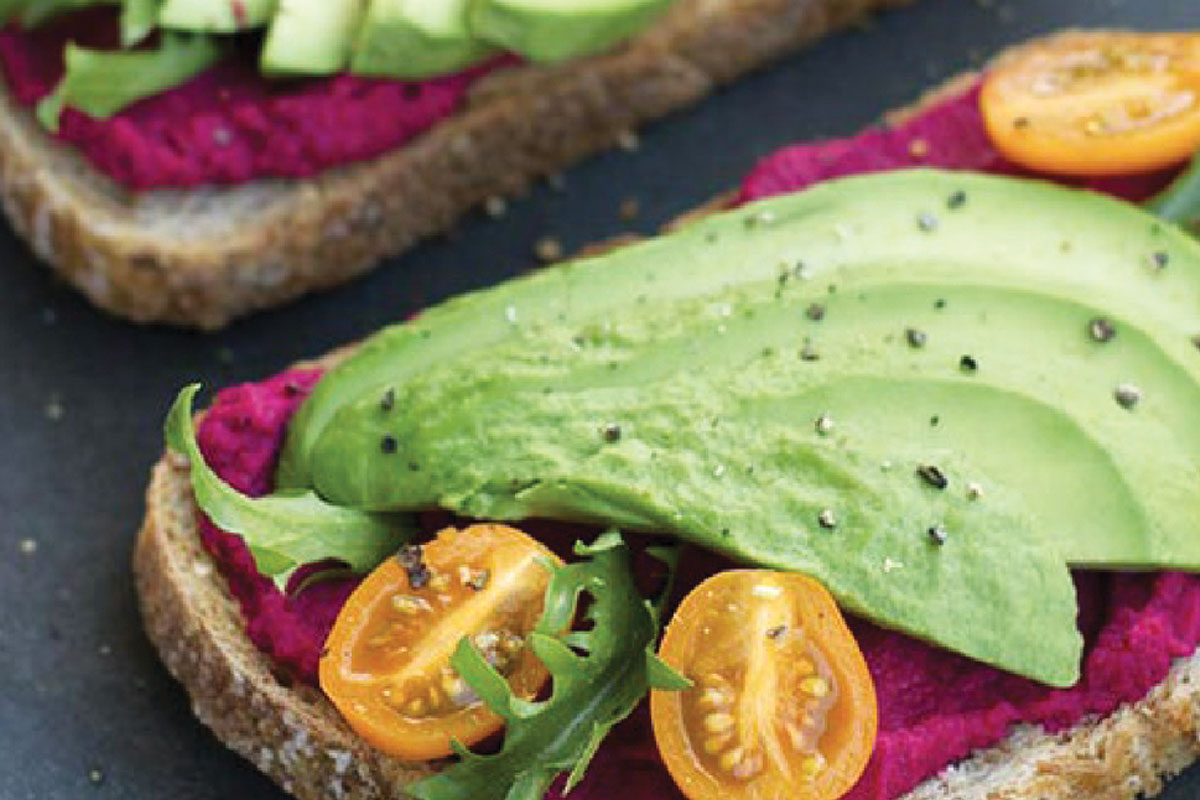 14. Better Training Experience
Gary's East Coast Service found a way to break the monotony of yearly training. Using online trivia games, service technicians review the crucial information while engaging in friendly competition, and the ability to compete from smartphones or laptops means it works just as well at home as in the office.
15. All In on Digital
The first Chipotle Digital Kitchen offers pickup and delivery only; customers must order in advance through the website, app or a third-party vendor. The design allows the company greater flexibility to enter urban areas that won't support a full-size restaurant.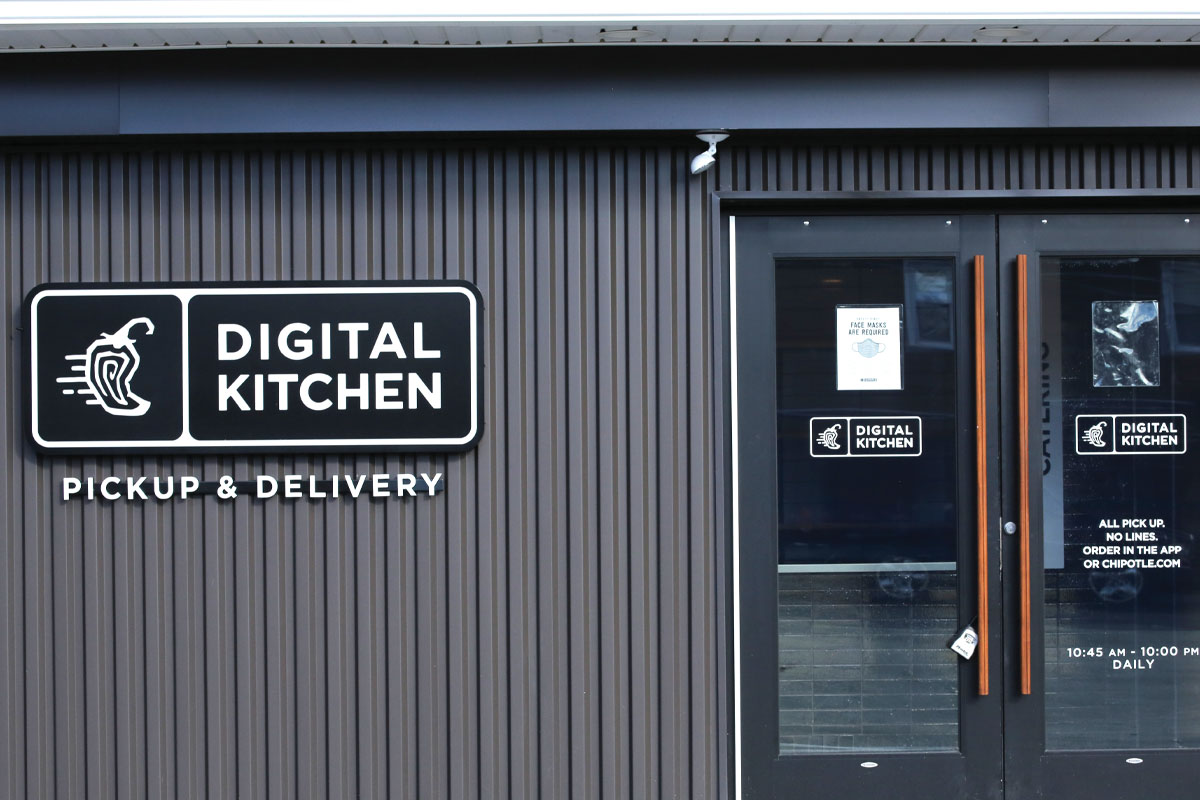 16. No Delivery Mystery
Using proprietary tracking software and its private fleet of trucks, Singer Equipment Co. now sends email notifications to customers to let them know their order is on the way. Customers can click and track the exact location of their order and be prepared for the delivery.
17. A Leaner Menu, Footprint
When opening its Taqueria prototype, Fuzzy's Taco Shop took fajita proteins off its menu so it could reduce the size of its griddle and fit into a smaller footprint. The prototype measures 1,100 sq. ft., while its traditional stores are 3,500 sq. ft. to 5,000 sq. ft.
18. Promoting Diversity, Inclusion
With the launch of its #BeABetterHuman campaign, First Watch Restaurants has taken steps to create greater diversity and inclusion across all areas of its organization. The ongoing effort includes college and emerging leader scholarships, unconscious bias training, a mentorship program and diverse applicant outreach.
19. Connecting at Home
California Pizza Kitchen used its delivery system to enhance services to customers during the pandemic, creating the CPK Market to sell meal kits and groceries in addition to regular menu items. While CPK Market served a temporary purpose, one of its inventions lives on as a permanent menu item. The CPKids Build-Your-Own-Pizza-Kit sends kids home with all the ingredients needed to be their own pizza chef.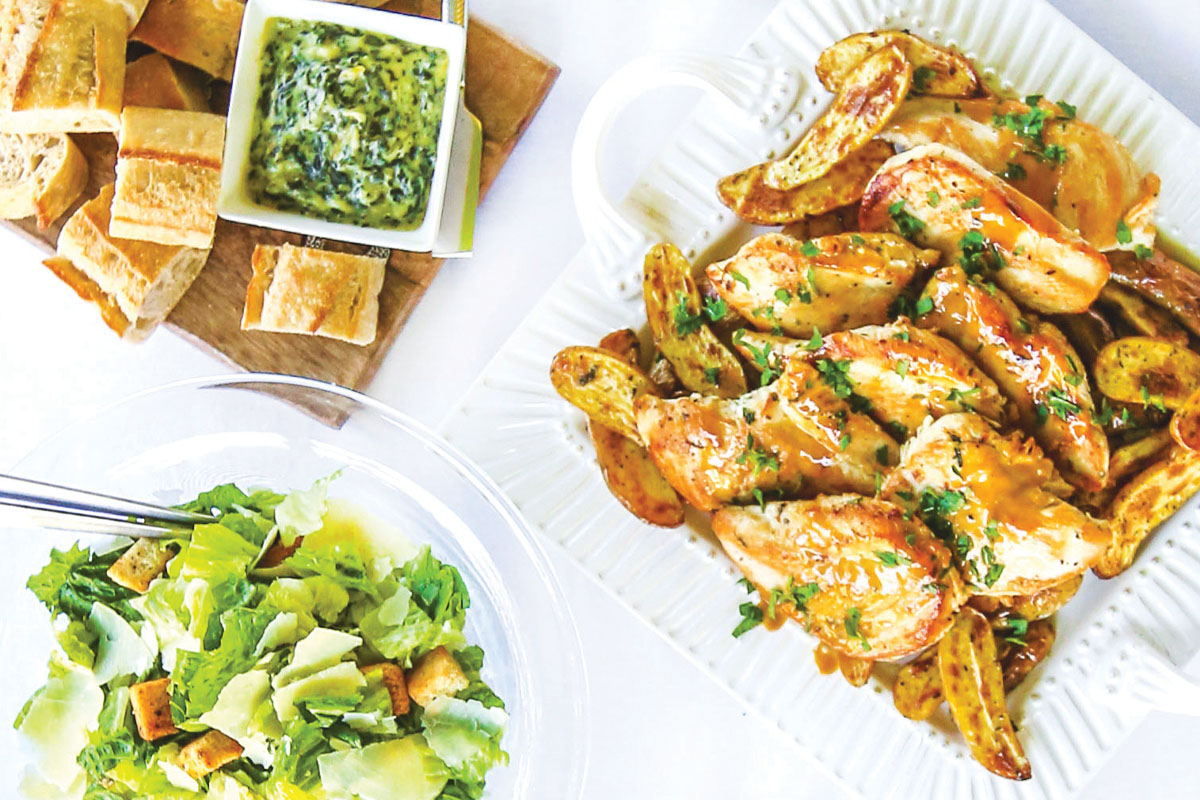 20. A Place to Test
Inspire Brands—parent company of Arby's, Buffalo Wild Wings, Dunkin', Sonic Drive-In and other brands—opened the Inspire Innovation Center where it tests equipment solutions, as well as restaurant designs using foam replicas.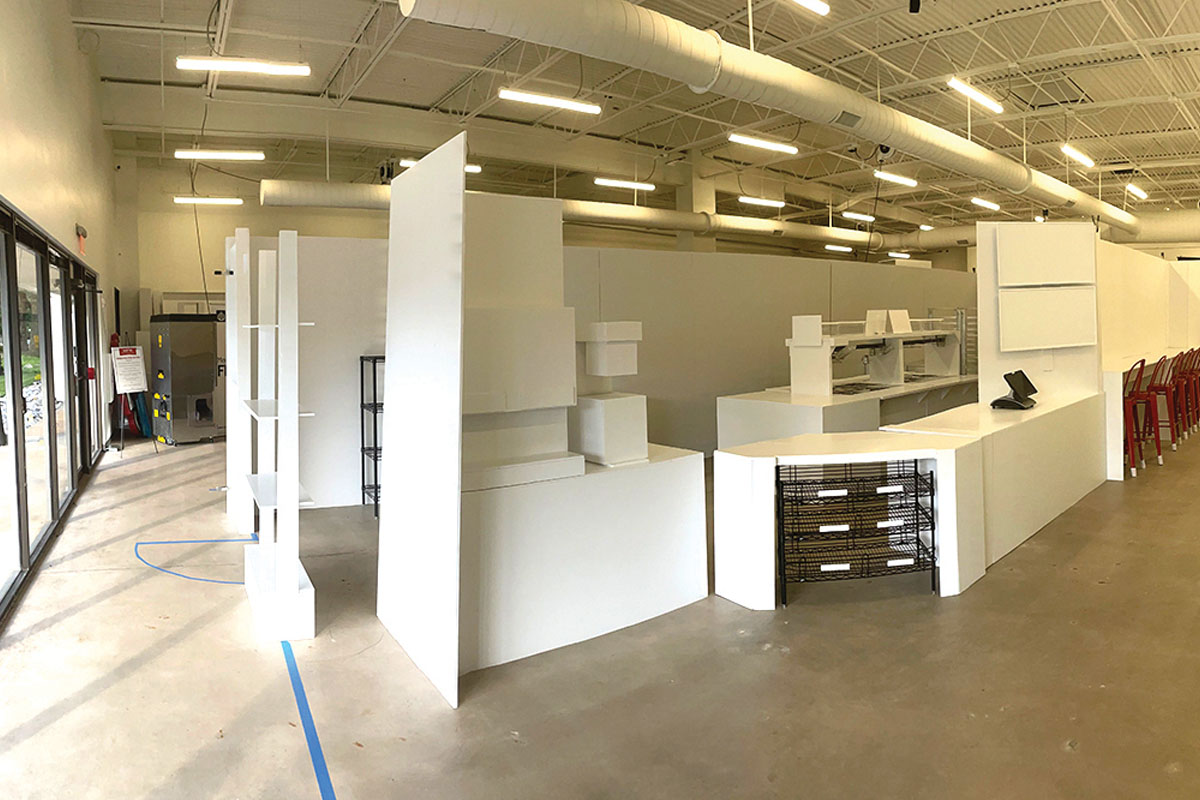 21. Beyond the Site Visit
Downtime is rare for service technicians, but EMR Co. found a way to maximize it when it occurs. When not on the road, technicians spend time on the phone with customers, checking to see if there are any services they need, offering specials on equipment startups, service and repair, and providing support in any way possible. The opportunity has allowed EMR to improve its dialogue with customers and adjust its services and offerings to better meet their needs.
22. Rolling Into Markets
Jollibee and DoorDash debuted a mobile kitchen that goes a step beyond the traditional ghost or commissary kitchen. The transformed flatbed trailer allows the international fast-food brand to expand into new and existing markets without the overhead of a brick-and-mortar restaurant.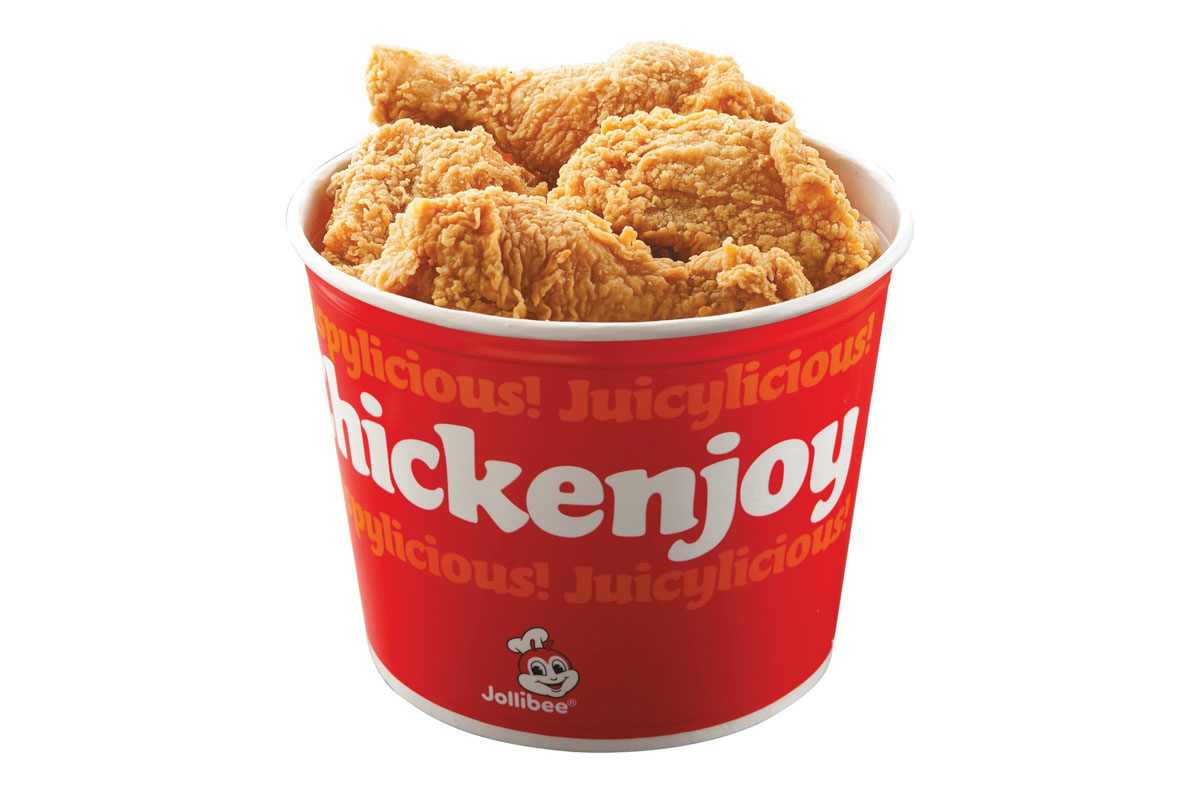 23. Delivering Orders With Drones
Restaurant chain El Pollo Loco's Air Loco drone delivery service helps get takeout orders to customers in record time, without having to sit in traffic or wait for red lights. The automated drones cruise at 32 mph, using a wire mechanism to lower orders from 80 ft. in the air.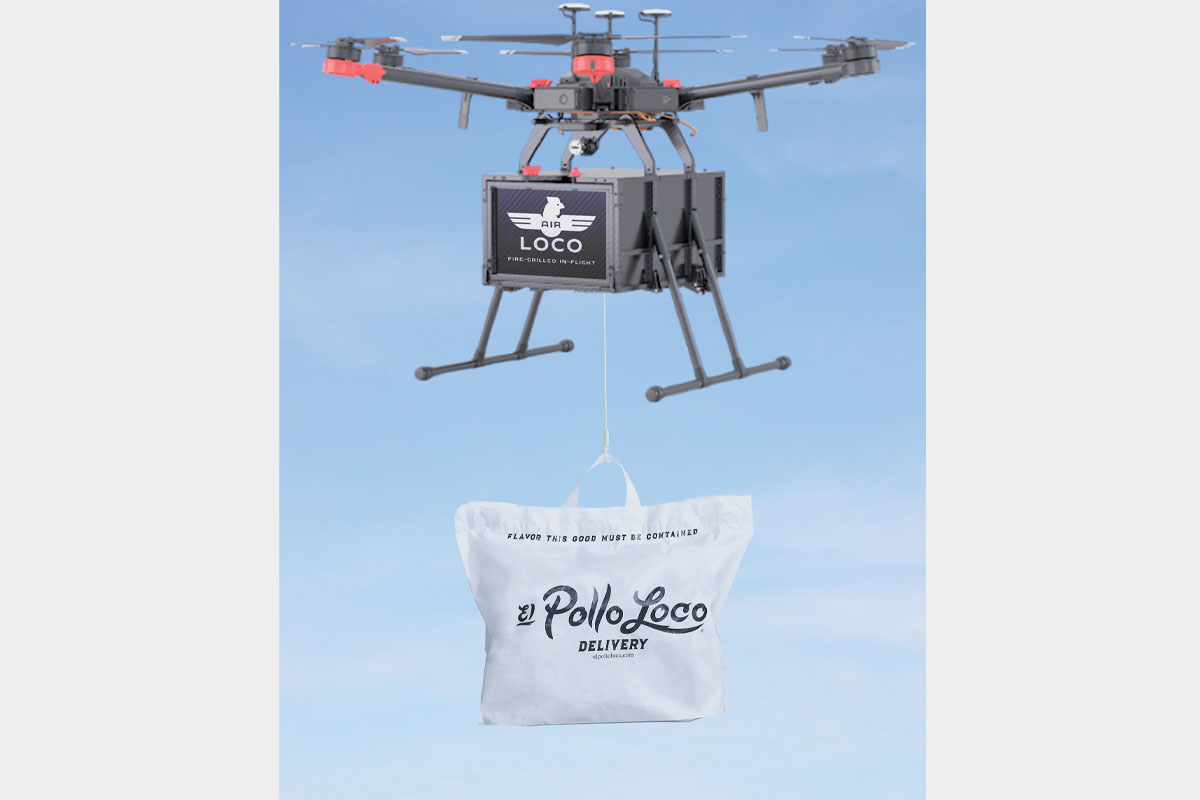 24. A Good Hotel Ghost
With travel and dining numbers down, Four Points by Sheraton Midtown-Times Square found a way to make use of its kitchen, by renting it out as a ghost kitchen. The idea brought in revenue for the hotel and provided a space for Richard Zaro to test a concept before he opened a brick-and-mortar restaurant in December.
25. Reversing the Sales Call
For decades, manufacturers' reps made sales by traveling to dealers to present new products, deliver samples and work on programs. Last year, Greenwald Sales & Marketing reversed the sales call, inviting clients into the showrooms and offices for one-on-one meetings. At a time when there was a lot of uncertainty, the shift provided some stability and reliability to clients, the company says, and as things reopen, meetings will continue to take place at its offices.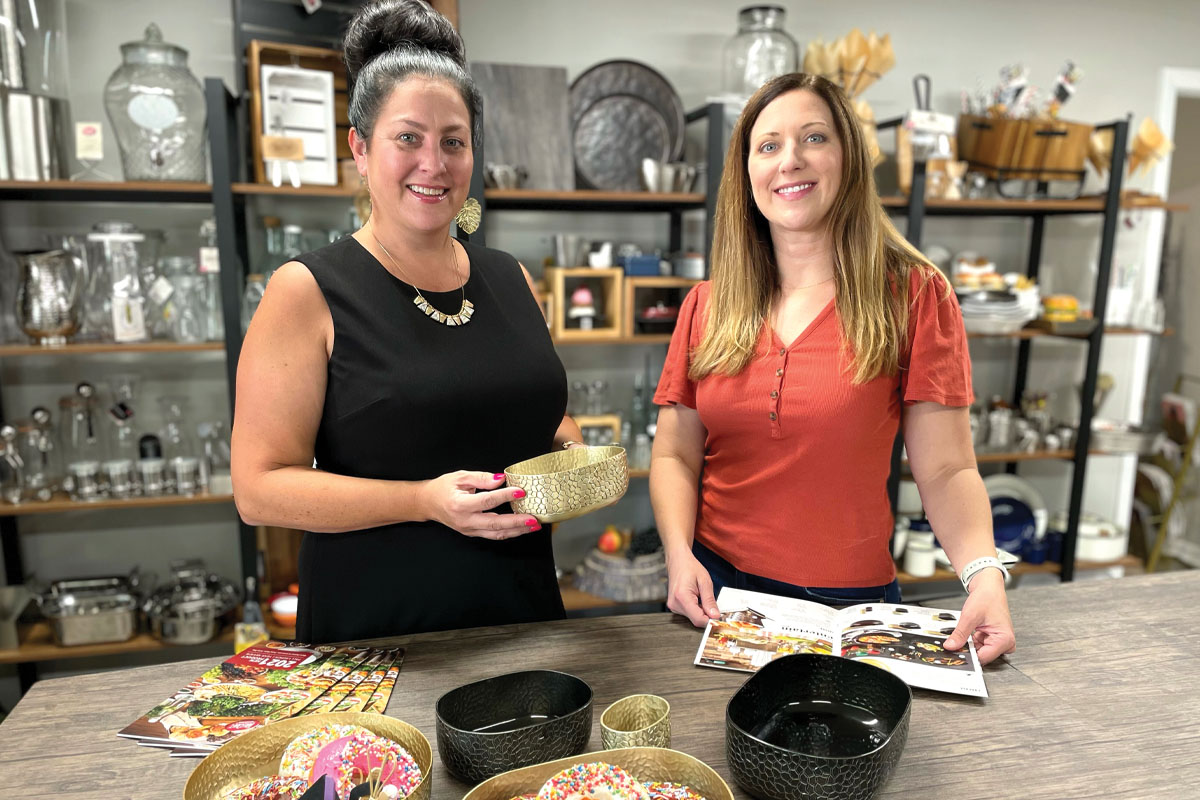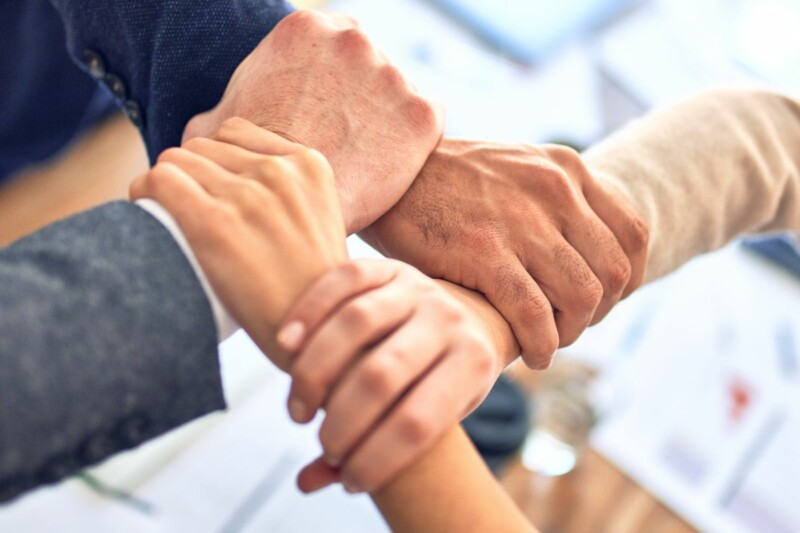 Company News
Effective Jan. 1, the Kansas-based manufacturers' rep firm will represent the refrigeration manufacturer.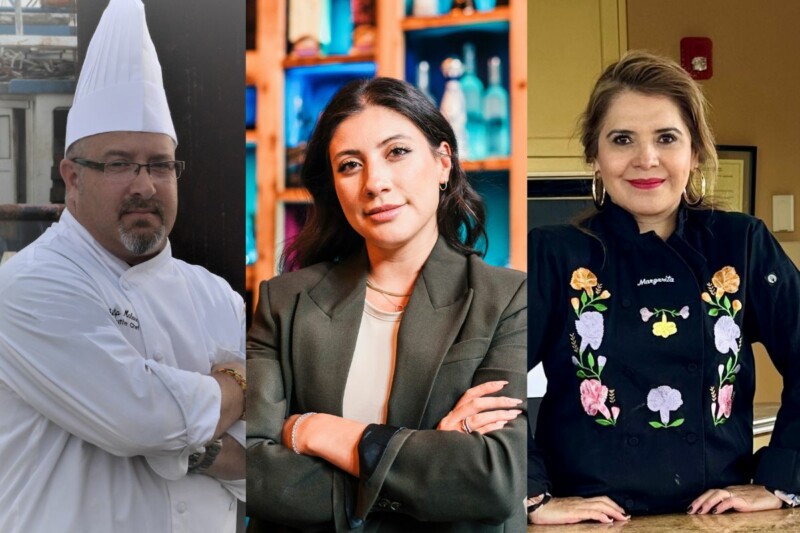 News
From strengthening foundations to adding restaurant concepts, three operators chat about what's next in 2024.