"Pit to plate"-style cooking and a smarter, more compact kitchen layout have turned the new Sonny's Real Pit Bar-B-Q restaurant in Deland, Fla., into a trendsetter and possible prototype for the 127-unit Winter Park, Fla.-based chain.
While it's unusual for a franchisee to take the lead in kitchen design, that was indeed the case with this particular Sonny's. In early 2011, franchisee James McNab was making plans for his seventh Sonny's at a former Friendly's site in Deland, about 25 miles west of Daytona Beach. This location was considerably smaller than existing Sonny's units—4,400 sq. ft. instead of the usual 5,800 sq. ft—and the kitchen was too small to permit the usual Sonny's cookline configuration. At about the same time, Sonny's corporate executives had asked Danny Bendas, managing partner at Synergy Consultants, Laguna Beach, Calif., to assess operations and efficiency at a few of Sonny's many Florida restaurants.
McNab enlisted Synergy's help in designing a kitchen to fit the space. The resulting kitchen features a compact, straight-line layout with the smaller of the unit's three smokers, the 450-lb. one, anchoring one end; charbroiler, fryers, rethermalizer, range and ovens arranged along the back wall; and hot- and cold-holding drawers and wells, slicing station, soup wells and salad/dessert area along the make-line. To prevent bottlenecks at the expediting area, the planners specified an extra-wide pass-through window.
Kitchen blueprints and fine-tuning were done by Bob Kuchinski, Coastline Design, Costa Mesa, Calif. Construction started in May '12, and the Deland Sonny's opened for business in September.
First month sales and ticket times exceeded expectations. "We were pleasantly surprised," McNab says. "And production was really efficient. It's typical for cooks to get backed up on orders at first, but this opening was quite smooth—ticket times never went past 12 minutes, which was one of our goals."
Two months into operations, the Deland Sonny's continues to match and even outperform other Sonny's units, despite being 1,400 sq. ft. smaller.
Battling Bottlenecks
Most Sonny's restaurants rely on a U-shaped cookline. In it, cooks at stations along either "arm" send finished product toward the 6-ft.-wide pick-up window at the bottom of the U.
"During low-volume times, one or two cooks would have to travel quite a distance to man the stations," says Bendas, who led the Synergy analysis of Sonny's operations. "For example, in many Sonny's stores, it's about 12 ft. from the fryer station to the pass-through window. During slower times when fewer staff is on hand, a cook would have to pull food out of the fryer, turn, then travel down the line to add food to plates."
In addition, the pass-through windows in typical Sonny's restaurants weren't quite wide enough, occasionally leading to a back-up of finished plates.
New & Improved
Synergy's solution was to create a straight line, "front-back" kitchen layout that tightens work stations and reduces steps needed to work multiple stations. In the prep area, the design team moved warewashing closer to the dining room doors and repositioned the two big smokers so they would be partially outside the building rather than taking up valuable floor space inside.
"Throughout the entire redesign process, we tried to introduce everything we could to keep food and plates hot and to speed throughput," Bendas says. "The goal was to set up a 'pit to plate' serving style."
To that end, Bendas more than doubled the pass-through window width and added plate- and food-heating equipment such as rethermalizers, heat strips and heat lamps.
The wider pass-through window eliminated a major bottleneck. Radiant heat strips were added behind stacks of plates on shelves, and more plates are stored in a new warming unit. A heat lamp above the slicer keeps smoked product at temp while it's being readied for service. And "double-wide" heat lamps on the hot side of the pass-through window provide the final step in preventing heat loss from plated food.
The team added a new prep pantry so servers could pick up salads and desserts away from the hot food action. "We added soup wells there so servers could dish up soups themselves, too," Bendas notes.
The Deland Sonny's also is testing a new method for side-dish production. Instead of relying on steam wells for heating and holding corn-on-the-cob, "we switched to microwaves and heat cobs to order," Bendas says. "The microwaves improve small-batch production."
Another test involving small batch production is a new method for preparing side dishes. "Now we're portioning prepared sides into gallon-sized pouches, heat-sealing the bags and rapid-chilling them in an ice bath. When the item is needed on the line, cooks can grab a portion from our inventory and rethermalize it one gallon at a time," Bendas says. "It keeps the food quality high and reduces food waste."
Although all the kitchen changes at Sonny's are relatively tucked away from guests' view, clutter reduction figured into the redesign as well.
"We added angled shelving above the pass-through window to hold carryout packaging and to clear counter space for our finishing cooks. The shelves hide clamshell stacks from view," Bendas says.
Technology Boost
Technology also has helped speed production at the Deland Sonny's. Instead of printers, the restaurant uses three strategically placed flat-screen monitors—part of a system supplied by Aloha—to tell cooks what and when to prepare.
In addition to cookline support, "the web-based technology lets me track kitchen progress from any computer," McNab says. "I can log on in the morning from home to see what kind of ticket times they ran the night before, even down to the per-station level."
The Aloha software also tracks sales, labor costs, comps, theoretical food cost versus actual usage and more. "Data from all seven stores displays on one overview screen, but I can also dial down to view specifics from each store," McNab says.
A Look Ahead
As a test site, the Deland store is being closely watched by Sonny's corporate as a model for stores to come. But McNab is already applying lessons learned in Deland to his six other Sonny's restaurants.
"We've added the smaller smoker to all our cooklines—it really helps quality and flow of food," McNab says. "We've also added rethermalizers and the pouch system for our sides, and installed extra heat lamps in pass-through windows."
Bendas adds, "Down the road, we'd love to see future Sonny's stores using more efficient fryers, warewashers and broilers, to save on energy. But it's a matter of capital cost. If you can show benefits and a quick payout, the upgrades will make sense."
"Sonny's is always looking for ways to make our guests experience better by making design and operational improvements. We are very optimistic that many of the changes that have been incorporated into the Deland Sonny's Restaurant will continue to move the chain forward," says Sonny's Chairman and CEO Bob Yarmuth. "So far, the results are very encouraging."
SPECS
Menu/Segment: Family casual dining barbeque
Headquarters: Winter Park, Fla.
Number of Units: 127 in nine states
Size: 4,400 sq. ft.
Seating: 155 seats + 8 lunch counter seats
FF&E: $300,000
Technology Package: $45,000 (including POS)
Kitchen Design: Synergy Restaurant Consultants, Laguna Nigel, Calif.—Danny Bendas, managing partner + Coastline Design, Costa Mesa, Calif.—Bob Kuchinski, president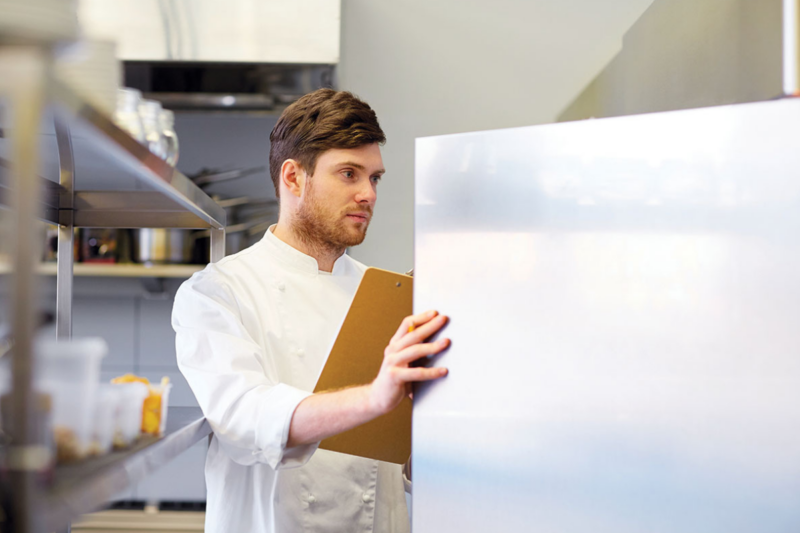 Uncategorized
RSI's Mark Montgomery's persistence and patience is key in repairing an operator's failing reach-in cooler.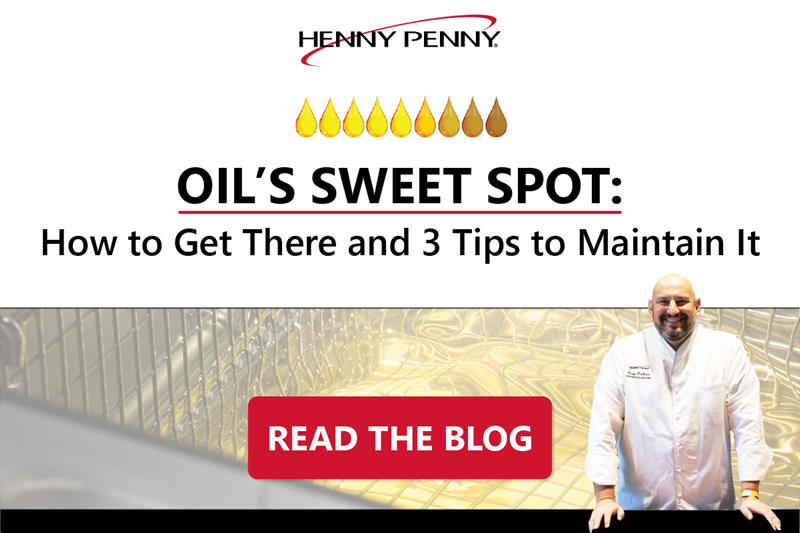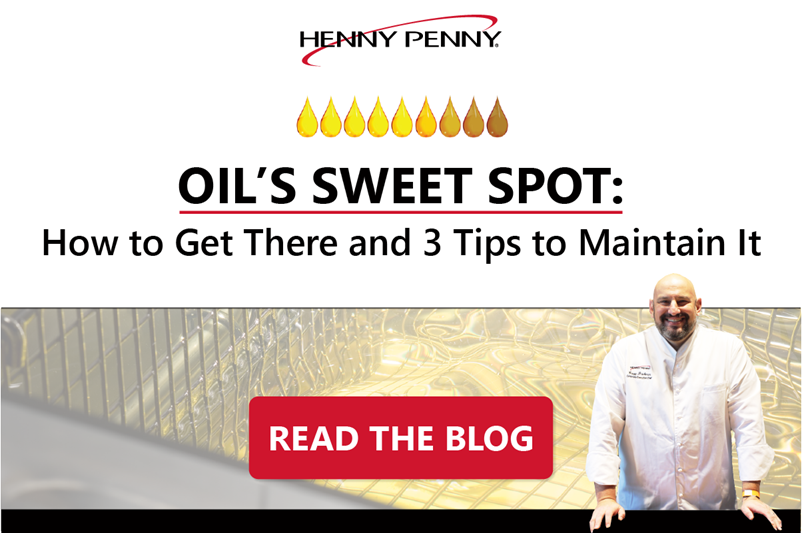 Uncategorized
Like many in the world of foodservice, you may assume that cooking oil performance is at its peak when you first start using it — but did you know there...