FER EXCLUSIVE: Smallwares & Tabletop On Display
On a warm, blue-skied morning in August, a panel of foodservice industry dealers and operators, as well as the editors and art director of Foodservice Equipment Reports magazine, convened in a meeting room at Boelter Cos.' SuperStore facility in Milwaukee. The panel's goal: to identify the latest products submitted for the Smallwares & Tabletop Awards competition.
Relaunched after a four-year hiatus, the competition highlights products designed to help operators run their businesses more efficiently. Nearly 40 products were finalists in the competition.
To review the kitchen tool array and identify the most innovative items, we recruited five experts: two operators and three dealers. Our operator judges included Chef Rudy Diaz, sous chef for Maggiano's Little Italy, Schaumburg, Ill.; and Mike Steffen, food production manager for St. Mary's Hospital, Madison, Wis. The three national dealer representative judges included Chad Cerra, group sales manager for the national foodservice smallwares division for The Wasserstrom Co., Columbus, Ohio; Shannon Kroner, category manager for dinnerware, glassware and flatware for Edward Don & Co., Woodridge, Ill.; and Anne McCabe, head of national accounts for Boelter Cos. Illinois & Michigan, Wood Dale, Ill.
For the judges, the event was a little like being a kid in the proverbial candy shop. Tables on one side of the room were filled with recently introduced kitchen utensils, thermometers, dispensers, cookware, manual slicers, cutting boards and more. On the other side, servingware and front-of-house items ranged from miniature dessert glasses and mini milk cans—to normal-sized items, including dishes, platters, bread baskets, hand-hammered cooking/serving pieces, to extra-large ware, such as buffet display systems, chafers and juice and cereal dispensers.
By noon, the judges had individually rated each item based on its innovativeness, usefulness, efficiency and aesthetics. Then the group collectively tallied scores to single out leading items, discussing merits of each from an operator's and dealer's point of view.
In the end, five Smallwares and six Tabletop items were chosen as leaders in their categories. (Read on for full details and photos of the winners.)
Rules Of Engagement
FER editors define Smallwares as back-of-house tools—usually hand-operated and always free of motors (although we allow batteries in items such as scales).
Tabletop/Servingware candidates include anything that would be used on a well-dressed table, buffet or serving area.
To be eligible, products had to be new to the market since the May 2012 National Restaurant Association Show. All entries were pre-judged by FER editors. Those that met the criteria (innovative, unique, of service to the industry, aesthetically pleasing, problem-solving, etc.) were named finalists. The finalist items were arrayed in the SuperStore's meeting room for judging.
Judges
RUDY DIAZ, sous chef at Maggiano's Little Italy in Schaumburg, Ill., is a 30-year veteran in the foodservice industry. Prior to Maggiano's, Diaz worked for several Lettuce Entertain You concepts, including The Pump Room and Shaw's Crab House.
MIKE STEFFEN took a chef's path en route to becoming food production manager at St. Mary's Hospital, a 361-bed healthcare facility in Madison, Wis. The 42-year industry vet started as a country-club cook, attended culinary school and cooked at an upscale Madison steakhouse for 12 years before launching his healthcare foodservice career.
ANNE MCCABE recently was promoted to "queen" of national accounts for Wood Dale, Ill.-based Boelter Cos., in charge of developing new business opportunities across the country. McCabe's previous role with Boelter was leading the company's Supply Division for Illinois and Michigan. She's been with the distributor for 26 years.
SHANNON KRONER currently serves as Edward Don & Co.'s category manager for dinnerware, glassware and flatware. Kroner has managed or merchandised nearly every category available for the Woodridge, Ill.-based distributor, from "jan/san" to disposables to textiles to tabletop during her eight years of service with the company.
CHAD CERRA got his start in the tabletop/smallwares business thanks to a part-time gig in his college's catering department packing smallwares orders. Upon graduation, he applied to Wasserstrom and was hired for customer service. Thirteen years later, Cerra is still with the Columbus, Ohio, company and has served as sales assistant, national account manager and, most recently, group sales manager for national accounts.
Smallwares' Big Winners
Fruit and vegetable slicers, a temperature monitor, a lid dispenser and a tartelette mold emerged as winners in FER's kitchen-tools competition.
Foodservice Equipment Reports takes its competitions seriously. True, you can learn a lot about a tool by studying its cut-sheet and photos. But to really gauge its usefulness, you need to heft it, swing it around and give it a thorough investigation.
Some 20 products made the final cut, whittled down from 40 by FER editors to make sure all items met the needed criteria. The smallwares entries included the latest developments in cookware, utensils, thermometers, scales and more. The array included bakeware with non-stick anodized surfaces; a silicone baking mold; thermometers and temperature monitors; turners, knives and other hand tools; a cutting board designed with feet to prevent workers from flipping it over to use the back; non-stick aluminum frying pans; a pair of slicing machines; and, towering over the rest of the smallwares exhibits, a tall 5-gal. beverage dispenser and a free-standing single-serve lid dispenser.
Of those, five products submitted by four manufacturers emerged as winners.
We asked the judges to evaluate each product's innovativeness, uniqueness, how well it solves a problem or serves the industry, its food or labor safety aspects and its durability.
As we shadowed judges, we overheard the operators discussing how the product would hold up "in real life" and what they thought about the price points listed on the entry forms. The distributor judges weighed in on the uniqueness and innovation of the 20 entries.
Not surprisingly, products combining convenience and flexibility—with bonus points for durability—caught judges' eyes. Examples include a stay-sharp feature on a heavy-duty knife, easy-to-read glow-in-the-dark numbers on an oven thermometer and the dishwasher friendliness of a complicated-looking vegetable slicer.
Items that appeared "too retail" or "too derivative" (i.e., not original) were quickly ruled out. "Been there, seen it, bought the T-shirt," one judge quipped while reviewing a particular smallware entry.
Smallwares eligible for FER's competition include hand-operated, nonelectric kitchen tools created for commercial foodservice use. The category covers cookware and food-prep items, cleaning devices, food-safety items and so on. The products had to be new to the market as of the May 2012 National Restaurant Association Show. All items passed a preliminary judging by FER editors to eliminate any that did not meet the criteria.
After close scrutiny and discussion, judges agreed on five winning tools that collectively deliver more efficient slicing, temperature monitoring, baking and lid dispensing.
Read on for full details of the winners.
And The Awards Go To…
A number of manufacturers submitted cool new thermometers to the smallwares competition. Judges ultimately gave Comark Instruments Inc./Fluke a nod for the hands-free, round-the-clock temperature monitoring and ease of use offered by the Diligence WiFi Data Logger. The unit collects temperature and humidity levels around the clock, while logging data online via a WiFi connection. Operators can check their computers to review data using the accompanying Diligence WiFi software package. If a cooler malfunction causes temperatures to deviate, the Data Logger will sound an alarm. The rechargeable units operate for 3 to 12 months per charge and are easy to mount where needed. "It's a great use of technology," one judge declared, noting, "Labor and cost savings will quickly become evident." Added another, "[The Data Logger is] innovative with features that are easier to use than those of the competition."
Diligence WiFi Data Loggers
Comark Instruments Inc./Fluke
comarkusa.com
Edlund Co. earned double accolades this year. Both its smallwares entries—the ARC! Manual Fruit & Vegetable Slicer and the Tomato Laser Slicer—took home top honors. The ARC!'s claim to fame is its ability to slice both hard and soft produce items—onions and potatoes as well as soft tomatoes—and everything in between. Our judges praised ARC! for its all-around usefulness in manual slicing. "It's sturdy, easy-to-clean and functional," said one. "I like the versatility," another added. "It's the best manual unit I've seen," noted a third judge. From a user-safety standpoint, the ARC!'s pusher/hopper design positions produce properly, every time, even for tender items, such as strawberries. Quick-change blade cartridges come in three sizes: 3⁄16, 1⁄4 and 3⁄8 in. Built-in bladeguards allow safe handling during washing. The ARC!'s all-stainless construction makes it durable and pot-sink or (flight-type) dishwasher-safe.
ARC! Manual Fruit & Vegetable Slicer
Edlund Co.
edlundco.com
Edlund's Tomato Laser also enjoyed high praise. Representing a long overdue update in the area of manual tomato slicers, the Laser's sharp, scalloped-edge array of blades inset into user-safe cartridges ensure a clean slice, every time, for even the ripest of tomatoes. Heavy-duty suction-cup feet keep the unit steady no matter where you use it. The blade cartridges can be quickly removed, no tools needed. A washguard protects users' fingers. The unit can fit a 6-in.-deep pan under the blade assembly, allowing for bulk slicing and faster production. "It's efficient, easy-to-clean and has a low profile," one judge noted. "I've seen these slicers demo'd," another said. "They're really quick, and can cut on an angle, too." The Laser's all-stainless construction makes it durable. The Laser, because of its patent-pending design, can be put into a standard dish rack, either in its fully assembled or disassembled position, and run through any dishwasher. That feature alone is a key difference between the Laser and every other competitive manual slicer made of aluminum castings.
Tomato Laser
Edlund Co.
edlundco.com
All judges applaud product flexibility. But in the case of LeKue's Mini Tartelette, this quality was a literal one. Made of 100% silicone in Catalan, Spain, the 60-piece Mini Tartelette mold's extreme flex helps reduces breakage; the mold cooks its contents evenly from center to edges. The glossy finish in each cavity helps pastries brown to perfection. Perforations between each pastry indentation help increase airflow for faster, more even baking. The silicone sheets are durable—good for more than 2,000 uses, the manufacturer says. Our judges especially loved how the silicone baking molds can be dried and stored with a clamp-hanger.
Mini Tartelette
LeKue
lekueusa.com
Vollrath's LidSaver, an innovative dispenser that neatly and quickly offers a single lid per handle-pull, earned a thumbs-up from all of the judges. "Love this item!" one judge exclaimed. "It's easy to use, well-priced and will show immediate savings for operators," said another. All of them approved of the unit's narrow profile, sturdy thermoplastic construction and its easy-to-clean black surface. LidSaver dispensers, introduced in January 2013, can be customized in vertical or horizontal configurations as needed and feature two to four "pockets" (to hold cups, straws or condiment packets). LidSavers are available as in-counter installations or freestanding dispensers.
LidSaver
Vollrath Co.
vollrath.com
Smallwares Finalists
FER shares details on the 14 Smallwares finalists in the 2013 competition. A total of 40 entries were submitted.
DON'T FLIP OUT
Kleen Boards feature slip-resistant rubber feet on one side to stabilize the board, eliminating the need to put mats or towels underneath and stopping the unsanitary practice of flipping the board, which can contaminate work surfaces. Kleen Boards' patented gutter design ensures all juices stay contained. The board material is a new co-polymer that the company says is more stain- and cut-resistant than other board plastics. Kleen Board is made of a stable, footed base onto which users secure any of 6 color-coded cutting boards. Clean units stack and dry with air circulation thanks to built-in stacking ribs. Dishmachine safe, NSF certified.
BOH Solutions LLC
kleenboards.com
HAVE FOOD, WILL TRAVEL
Carlisle's redesigned Cateraide IT insulated transport line includes a 6-pan food cabinet (end loader) with double-hinged door, a 4-in.D top-loader and a 5-gal. beverage dispenser. Sturdy construction and thick foam insulation holds temperatures in the safe zone for more than 6 hr. End loader and top loader feature button-hole latches, a design that keeps the doors and lids closed tightly but allows user to open the insulated food carriers with one hand when it's time to serve; latches are field adjustable and can be tightened after years of use. Integrated writing surface lets you label contents. Units stack for easy transport and storage. Beverage dispenser has "spring-action" faucet for no-drip service. Available in black, tan or olive.
Carlisle Foodservice Products
carlislefsp.com
AVOID THE CATERING WRAP-TRAP
You've all done it: wound plastic wrap around and around full food pans to ensure a good seal during transport. FMP's CaterSeal Gaskets work in several ways to keep pan contents contained and secured. Cover the pan with a small piece of plastic wrap, a pan lid or both, then seal the food in with the fitted gasket all around the edge. Gaskets, in 4 sizes for full-, half-, third- and sixth-size pans, withstand heating (to 450˚F) and freezing. Use the gaskets on pans in steam lines, too; they seal in the steam below and their silicone grip stops utensils from slipping into the food. CaterSeal Gaskets protect pan edges and quiet kitchens. Dishmachine safe, NSF certified.
Franklin Machine Products
fmponline.com
GLOWING REVIEWS
It's easy to see the temperature of products in a dimly lit oven with the ProAccurate Meat/Poultry thermometer (model IRM200-GLOW) because the dial glows in the dark. Waterproof, ovenproof and able to be recalibrated in the field, the thermometer has a 2-in.-dia. laboratory-glass lens and 5-in. stainless stem. Simple and sensible, this unit measures meat and poultry temps from 120˚F to 200˚F. NSF certified.
CDN
cdn-timeandtemp.com
GO LIGHT ON THE OIL
Bakalon Pre-Seasoned Hardcoat Anodized Pans are coated with Americoat Plus, a silicone glaze that eliminates the need to pre-season pans before baking. Company says you can reduce oil usage by half. Pans are available in 12 sizes from 6-in.L to 16-in.L in deep and shallow versions. Get ready for hundreds of trouble-free bakes.
Chicago Metallic Bakeware
cmbakeware.com
TWO TIMES THE TEMPS
Dual-Cool is Cooper-Atkins' first dual-temperature panel thermometer with interchangeable probes. Minimum and maximum alarm settings and high and low temperature recall are standard. The unit can simultaneously measure the temperatures in two separate storage units (on a steam line, for example), or two locations in a cooler, freezer or hot holding cabinet. Three kits offer two ambient probes, two solid-simulator probes or one of each. LCD is jumbo and easy to read.
Cooper-Atkins Corp.
cooper-atkins.com
CUT YOUR WORKLOAD
With Dexter-Russell's high-carbon, high-alloy stainless DexSteel knives, you get wide, durable blades that are super sharp and long lasting with edges that are easy to restore over time and use. The handles are super comfortable, contoured for the hand and textured for a secure grip. Styles available include an offset-handle bread knife, a parer, chef's knife and slicer. Knives are NSF certified.
Dexter-Russell
knives.dexter1818.com
GUESSWORK OUT; CONSISTENCY IN
Focus Foodservice offers a series of 9 scoops to dispense portions ranging from 4⁄5- to 5 1⁄3-oz. to scoop everything from individual butters to muffin batter to deli salads. Color-coded by size, these dishers are made of 304 stainless with a squeeze-release mechanism that's gear-based, eliminating springs. Squeeze handle is durable, works for left- or right-handed users and is looped for easy storage on a hook. NSF certified.
Focus Foodservice
focusfoodservice.com
FOOD SAFETY AT HAND
Handheld Temp-Taker 3 has a large memory and data storage to let you track temps on up to 2,000 food items with capacity to save more than 6,000 temperatures, checklists and food-security events. You can program in your own checklist questions about equipment maintenance, food-safety processes, HACCP guidelines and more to ensure your employees are monitoring and recording temperatures throughout the operation properly. False Measurement Detection identifies and flags temp-taking falsification attempts to alert supervisors that employees aren't following protocol. Info uploads to PC via USB.
ITD Food Safety
itdfoodsafety.com
HELL'S TOOLS ARE HEAVENLY
Heat-resistant, glass-reinforced nylon Hell's Tools utensils—mixing spoons, slotted spatulas, utility tongs and spoontensils—withstand temps to 430˚F and won't do any damage to your expensive nonstick pots and pans. Constructed through a one-piece molding process, each utensil carries one color throughout, making color-coding and cross-contamination reduction easy. Durable utensils work on even thick, hard-to-mix food products, dry or wet, cold or hot while remaining cool to the touch. Dishmachine safe, stain resistant.
Mercer Cutlery
mercertool.com
CAST-IRON LOOK, LIGHT WEIGHT
The Black Series of nonstick cast-aluminum fry pans and cookware have the look of cast iron without the weight or the need for seasoning and special upkeep. Great for cooking (except in a microwave) and displaying foods. Line includes 10-in. fry pan, 11-in. deep-fry pan, 12-in. wok, grill with handle, 3-qt. shallow casserole, roast pan and hot plate/crepe pan with handle. Much of the collection is induction-ready as well.
Pujadas
pujadasusa.com
TAKE UP TONGS FOR FINE FOOD WORK
German designed and engineered, Rösle's collection of tongs is designed to make service and plating easier. The 18/10 stainless collection includes fine tongs, universal tongs, locking tongs and salad tongs. Fine tongs are 12-in. long and can handle delicate foods with precision. The grooved tips hold onto small items easily. All are dishmachine safe.
Rösle USA
rosleusa.com
'TIS THE SEASON-ER
Dispense the perfect portion of granular seasonings every time with the In Season dispenser from Server Products. Two models are available: one has a wide-cone spread pattern to cover a large area such as a French fry holding well, and the other disperses seasoning in a 4-in. diameter pattern for more precise targets, such as burgers. Adjust the trigger to dispense 3 portion sizes: 1⁄4 tsp., 1⁄3 tsp. and 1⁄2 tsp. These seasoners are dishmachine safe and high-heat resistant so you can keep them by the fryer, range and grill.
Server Products
inseason-server.com
THE COLOR PURPLE IS FOR SAFETY
The Allergen Digital Thermometer is purple, giving a visual prompt to every employee that it is for use in allergy programs (involving such foods as shellfish, peanut oil, seafood, milk, eggs, soy, strawberries, wheat, etc.) and needs to be washed thoroughly after every use. Temp range is -40˚F to 500˚F and unit comes with 1.5-mm step-down probe, auto-off function and an easy-to-read backlit LCD; also, it can be recalibrated in the field.
Taylor Precision Products
taylorusa.com
TURNERS TAKE THE HEAT
Forshner brand high-heat turners and spatulas withstand temps to 450˚F—spatula, handle and all. What sets this new line apart is the looped handle, which is easy to grip, allows heat to pass through and keeps the handle cool to the touch. The loops are great for hanging the turners, too. Each utensil in the line, which includes a hamburger turner, classic turner, flexible turner, slotted fish scoop and turners with rounded, beveled and square edges and perforated or solid bodies, are made of stainless. NSF certified.
Victorinox Swiss Army
swissarmy.com
Tops In Tabletop
An innovative buffet riser system, a reversible warmer, hand-hammered cookware that doubles as servingware, plus eco-friendly melamine dishes and miniature milk cans earned top honors in this year's Tabletop competition.
A gleaming array of innovative front-of-house finalists—19 in all—awaited judges at Foodservice Equipment Reports' 2013 Smallwares & Tabletop Awards competition, held in August at Boelter Cos.' SuperStore in Milwaukee.
This year's eclectic product collection ranged widely in size and variety. Several suppliers submitted buffet display systems and chafers—all featuring new twists on the genre as well as stainless shaped in new and contemporary ways. Tableware makers sent dishes in eye-catching colors, shapes and designs. One company submitted unique bread bags made of washable Italian cotton with cherry stones sewn into the bottoms for ballast. Another company sent in a table tent with a handy built-in reading lens on top. A sleek, curved, dual-compartment juice dispenser towered over nearby entries.
Tabletop and servingware candidates include anything that could be used on a well-dressed table or buffet. To be eligible, products had to be new to the market since the May 2012 National Restaurant Association Show.
Judges were asked to identify products with unique visual appeal, durability and innovative design. As they made their way around the room, judges awarded the most points to affordable products that were durable and easy to use, paying careful attention to simplicity of design, food safety, innovation and the product's cost-effectiveness.
In the end, six products shared virtual trophies in this year's Tabletop portion of the competition, and stainless ruled the day. Read on for full details about the winning products, presented in alphabetical order by manufacturer.
After the winners, read on for write-ups of the 13 other finalists in the tabletop category.
And The Awards Go To…
"Whimsical," "fun" and "a great way to play off the farm-to-table trend" were some of the judges' comments about American Metalcraft's Milk Can Collection. The stainless individual serving pieces—perfect replicas, down to the handles, of old-time milk cans—can be used for small bites, creative sides and condiments as well as fries, biscotti and, yes, cream. The collection's three sizes include 2 1/2-, 5- and 10-oz. capacities, in heights of 2, 3 and 4 in.
Milk Cans
American Metalcraft
amnow.com
The next winner combined durability and style into one eco-friendly package. Elite Global Solutions' Greenovations dinnerware line blends bamboo materials into melamine to create multi-use plates and bowls. The pieces have a linen-texture surface and come in 4 earthy colors. The collection features round, square and rectangular plates, bowls and servingware. "The dishes have an Asian feel," noted one judge as he examined a bowl from all sides. "Greenovations have a more organic look and feel than other bamboo/melamine products on the market," added another judge.
Greenovations
Elite Global Solutions
egsfoodservice.com
Mauviel USA's M'Elite line of hammered stainless cookware would be equally at home in the front- or back-of-house. Mauviel submitted a mirror-bright sauté pan with a domed lid and an oval serving pan to the competition, noting that the hand hammered, steel-riveted pieces are ideal for display cooking/serving applications. The line's multi-ply 18/10 construction gives chefs even heat distribution for uniform cooking, enhanced by ergonomic "stay-cool" handles. Most pieces are induction-friendly and oven-safe up to 680°F. "They're beautiful!" exclaimed one judge. "They're durable and perfect for any application."
M'Elite Splayed Saute Pan with Domed Lid & M'Elite Oval Pan
Mauviel USA
mauvielusa.com
Rosseto wowed judges with a non-traditional stainless warmer gorgeous enough to double as a buffet riser or table centerpiece, yet sturdy enough for off-site applications. Unlike other warmers, the Multi-Chef Rectangle Warmer gives operators two height options: They can use the unit with a standard buffet pan or add a fitted grill top for a higher-profile food display. The warmer's sides are open, making fuel changes a breeze. The units are stackable, too, saving space on shelves. "It's a really cool spin on the traditional chafer," our judges agreed.
Multi-Chef Rectangle Warmer – Stainless Frame with Track Grill
Rosseto Serving Solutions
rosseto.com
This tabletop winner was another cutting-edge buffet display system. Made by Spring USA, XCESSories Towers Display features slotted metal stands made of 18/8 mirror-polish stainless paired with tempered glass squares and rectangles. The sturdy glass platforms can sit atop the towers or be inserted into slots of two stands to make it look like your food displays float above the table. Given the various platform shapes and multiple slots on each tower, the sky's the limit when it comes to variety of arrangements. "[The Towers Display units are] beautiful, versatile and would really add a 'wow' factor to any buffet," noted several judges.
XCESSories Towers Display
Spring USA
springusa.com
The flared, raised rims on Vollrath's Miramar Contemporary Pans not only give serving counters visual interest and a more elegant, upscale feel than traditional pans/pan inserts, but as one judge remarked, "With those uplifted rims, these would be very easy to change out." The pans are heavy-gauge stainless with electro-polished interiors and come in 4 sizes: 5 3/4-in. x 5 3/4-in., 5 3/4-in. x 11 1/2-in., 11 1/2-in. x 9 1/4-in. and 11 1/2-in. x 19-in. The pans are dishmachine safe and NSF certified.
Miramar Contemporary Pans
Vollrath
vollrath.com
Tabletop Finalists
FER shares details on the 13 other Tabletop entries that made it to the official judging at Boelter Cos.' SuperStore in Milwaukee in August.
ELEVATE YOUR PRESENTATION
Play(te)s dinnerware's new geometric design works for either a casual or elegant ambiance. Flatter and deeper squares emphasize the geometrical shape of the Tafelstern plates, platters and bowls. Each piece bows in and slopes down in the front, offering a feeling of leaning invitingly in toward the customer. Combining graceful elegance with professional body thickness and contemporary styling, the dinnerware is made of strong, high-quality porcelain while maintaining a lightweight, thin feel.
Tafelstern/Bauscher USA, Inc.
bauscherusa.com
CHILL DRINKS WITHOUT DILUTION
Browne Foodservice's new Half Moon juice dispenser features an elegant design that can help upgrade any beverage presentation. The 17-in.L x 15 1⁄5-in.W x 20 1⁄2-in.H dispenser features twin 5 1⁄3-qt. compartments as well as a center chamber for ice. Additional highlights include a highly polished 18/10 stainless cover and easy-to-clean removable drip tray.
Browne Foodservice
browneusa.com
CREATE A NEW BUFFET LOOK EVERY DAY
Combining maximum flexibility with minimum storage, LeXus Risers can create an eye-catching buffet presentation and can be set up differently for every event. The "L"- and "X"-shaped platforms come in 3 heights of 5, 10 and 15 in. Made of heavy-gauge 18/10 stainless, the risers' finishing options include mirror polish, satin stainless and a choice of any powder-coated color. The platforms neatly stack into each other for easy storage.
Eastern Tabletop Mfg. Company
easterntabletop.com
MINI PORTIONS MADE IRRESISTIBLE
Cambro's Mini Dessert Glasses have the look and feel of glass, but offer the safety and durability of break-resistant plastic. Ideal for parfaits, puddings, drinks or appetizers, the glasses are made of a commercial dishmachine-safe, shatterproof polycarbonate material. Traditional glass products can be chipped, presenting a safety hazard for patrons and employees; less breakage also means lower replacement costs. The glasses are well-suited to offering dessert samples as well as smaller servings.
Cambro
cambro.com
WARM, CRUSTY BREAD DRAWS PATRONS IN
Frieling's Bread Bags provide a unique way to serve baked goods while adding Italian style. Handmade in Italy with Italian cotton, the bags are available in 3 sizes: 5 sq. in. x 4 1⁄3-in.H, 8 sq. in. x 5 1⁄2-in.H and 5 sq. in. x 9-in.H. Cherry pits sown into the bottoms of the bags add weight and structure; if heated in the microwave, they serve as a natural warming agent.
Frieling USA
frieling.com
LONG-LASTING BASKETS KEEP THEIR FORM
Available in a wide variety of shapes, sizes and colors, G.E.T. Enterprises' hand-woven designer polyweave baskets with optional polycarbonate lids are dishwasher safe. Made from polypropylene fibers and reinforced with rust-resistant stainless wire, the baskets are highly durable and optimal for commercial foodservice applications. BPA-free, the baskets are mold and mildew resistant, UV resistant and weatherproof, making them great for outdoor use.
G.E.T. Enterprises, LLC
get-melamine.com
AN ORGANIC TWIST ON DISPLAY PLATES
The new Polynesian Displayware collection maximizes surface area while offering creative avenues for memorable presentations. Available in 3 sizes—7, 9 3/4 and 14 in.—these square plates offer a low-profile ribbed design that withstands the rigors of commercial foodservice. The NSF-certified plates are made from commercial dishwasher-safe, break-resistant melamine. Ideal for outdoor entertaining, the BPA-free plates are available in white, Polynesian green and black.
G.E.T. Enterprises, LLC
get-melamine.com
A FUN TWIST TO SQUARES
Potter's Touch dinnerware, a new line from Libbey Foodservice's World Tableware Collection, features bold colors, distinctive shapes and dimensional decoration—it looks handcrafted. Line includes 17 items—including round and square plates; triangle-, rectangle- and oval-shaped servers; shallow bowls; and mugs—the dinnerware is fully vitrified to prevent moisture and odor absorption. The smaller sizes of the plates, bowls and servers allow portion control and easy storage. Colors include blue, rust, green and purple.
Libbey Foodservice
foodservice.libbey.com
UPGRADE YOUR PROMOTIONAL TOOLS
Monocle Marquee's Menumag, an acrylic tabletop menu display that incorporates a built-in 4x magnification reading lens, makes it easier for customers to read fine print on menus and distinguish numbers on a restaurant bill or credit-card receipt. Customers are attracted to the unique display with its hologram-like lens and distinct appearance, drawing attention to high-profit items, such as desserts or daily specials. Free templates to create custom tabletop menus or promotions are available.
Monocle Marquee, LLC
monoclemarquee.com
SERVE UP COMFORT AND CREATIVITY
Mini Cast Iron Servers from Tomlinson Industries come in several sizes of rectangle, round and oval shapes. Cast iron is a true nonstick cooking surface that has excellent heat retention and easily can go from oven to table. Wood underliners made of cabinet-grade hardwood save tables from heat damage. The pre-seasoned cast-iron pieces help deliver a rustic presentation. Rectangular models are 11 1/4-in.L x 3 3/4-in.W with 3, 6-oz. wells or 9 3/4-in.L x 3-in.W with 3, 4-oz. wells; cast-iron skillets are 3 1/2- or 5 1/2 -in. in diameter. Two-compartment oval is 10-in.L x 7 1/2-in.W.
Tomlinson Industries
tomlinsonind.com
BRAND YOUR TABLEWARE
Laserforme tableware from Service Ideas allows you to choose the pieces, pick out a font or graphic and supply the text or artwork to completely customize your service items. Design distinctive, lasercut items to your specifications with type, logos or custom branding. From breadbaskets to condiment holders to bar trays, the tableware markets your brand to your customers in a distinctive and unique way. All pieces are made from 18/8 stainless.
Service Ideas, Inc.
serviceideas.com
LIGHT YOUR FIRE
SternoCandleLamp's WindGuard Foldaway Chafer solves two problems faced by anyone who uses chafing dishes: wind and limited space. The chafer's unique design makes it wind resistant, resulting in hotter food and up to 10% less fuel consumption. Transportation and storage are easier with the chafer's foldaway design; the chafer collapses flat to 1 3/4-in. thick. The units are available in stainless, copper vein and silver vein.
SternoCandleLamp
sternocandlelamp.com
DISH UP CEREAL SELECTIONS WITH EASE
Versatile and easy to use, Update International's Triple Cereal Dispensers can be used to dish out cereal, candy, nuts, ice cream toppings and more. The units offer a swivel base, non-jamming rubber-paddle operation and removable catch tray. Able to hold a total of 3 gal. (1 gal. per container), the dispensers feature stainless bases and crystal-clear, break-resistant polycarbonate cylinders.
Update International
update-international.com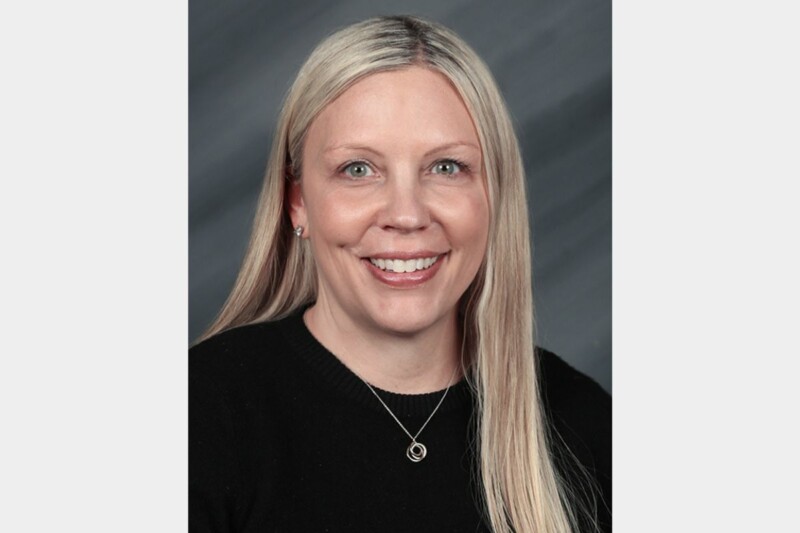 Appointments
Sheri Noordhof is taking the reins as vice president of sales and marketing at Merco.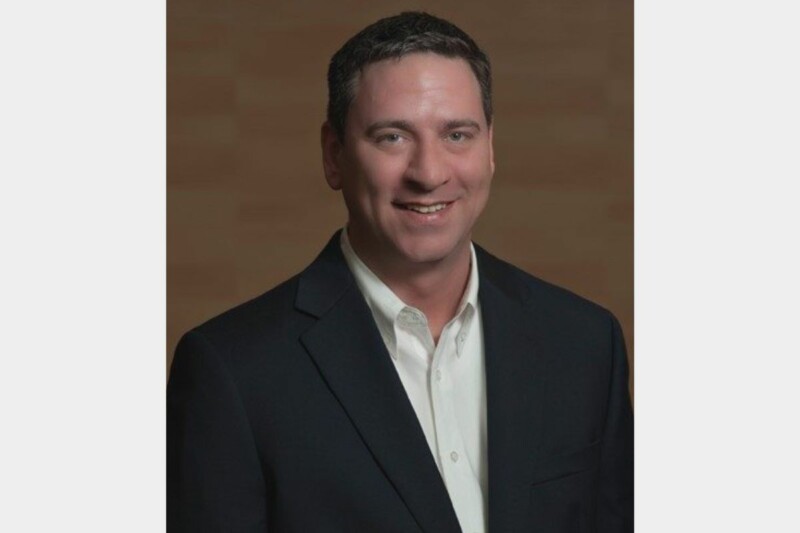 In Memoriam
CFESA announced today the passing of longtime member Christopher Heina, president of Cobblestone Ovens.