It might be too soon to pop the champagne and take the rest of the day off, but things were looking pretty good May 22-25 at Chicago's McCormick Place when the gates opened at the 2010 National Restaurant Association Restaurant, Hotel-Motel Show.
After a couple years of recession-related slump, numbers were up this year, and the mood was generally one of cautious optimism, if not outright relief. After an admittedly weak showing last year, attendance was up this year 6%, to 58,000. The exhibitor list was up too, though marginally, to 1,700. In all, NRA said, exhibits covered 480,000 sq. ft.
Education, Innovation, Conservation
Scores of educational sessions again were on the agenda, with topics ranging from job and career strategies to food, food safety, healthy living, labeling, profitability and a variety of sustainability topics that included everything from equipment and supplies to packaging and food. And Foodservice Consultants Society Int'l. once again hosted Ask The Design Experts, a pavilion where consultants provided their services free of charge for half-hour consultations.
Then, of course, there was the show floor, the main event. The Kitchen Innovations pavilion again was a focus of interest, with 16 products that a judging panel had recognized for significant innovation. And not far down the aisle was a new attraction, the NRA's Conserve Solutions Center, a display area for products centered around sustainability, from waste-minimizing systems to LED lighting.
In the section that follows, a review of the products honored in this year's Kitchen Innovations competition.
AND THE 2010 KITCHEN INNOVATIONS HONORS GO TO …
There's no way to cover everything at the show, of course, but for those of you who missed the Kitchen Innovations pavilion, we've rounded up the honorees for a quick look here.
TURN TAP WATER TO CLEANER/SANITIZER
Activeion's ionator EXP converts plain tap water into an active surface cleaner and sanitizing agent with a 99.9% kill rate on e.coli O157:H7, staphylococcus aureus, listeria monocytogenes, salmonella and more—it even takes out H1N1, and yet you could spray this cleaner right into your mouth. The spray bottle performs the two functions–cleaning and sanitizing–in two ways. The base of the sprayer contains a rechargeable 12V battery (good for 500 recharges). The battery powers a water cell in the spray head, which applies a slight electrical charge to the tap water. The charged water passes through an ion exchange membrane, creating an oxygen-rich mixture of positively and negatively charged nano-bubbles. This ionized water attracts and lifts dirt from surfaces (glass, chrome, stainless, ceramic, plastic, etc.), making soil easy to wipe away. The unit sanitizes when the charge runs through a copper cap in the spray nozzle. The sanitizer kills bacteria in 6 secs.
Activeion
866/950-4667
activeion.com
COMBI'S PICTURES WORTH 1,000 WORDS
Alto-Shaam's CombiTouch controls aren't complex, they're literally at your fingertips in a graphic, intuitive touchscreen. Modes include steam, convection, combination steam/convection, retherm, Gold-n-Brown (6 precise browning levels) and the only smoking mode on the market (applewood, hickory, even coffee or herb infusions are possible). CombiTouch comes with 100 preprogrammed recipes (with photographs of the items) and the ability for you to load in another 150 of your own at the unit or through a USB-drive upload. CombiTouch controls are available on the 6-pan model all the way to roll-in-rack models. Multi-shelf timers let you track cook times of 7 to 10 different foods by shelf, depending on the oven model. Onboard diagnostics help you stay proactive on maintenance and i.d. any system issues.
Alto-Shaam
800/558-8744
alto-shaam.com
BYPASS IS A GOOD THING IF IT'S THE WATER HEATER
Champion's Heat Recovery with TempSure System traps rising waste heat, steam and radiant energy to heat incoming water from 60°F to 110°F with no need for a hot-water heater. The system features an accessible, low-profile design and avoids use of a plenum, making the setup easy to clean. TempSure works in conjunction with the Heat Recovery System to guarantee water temperatures. TempSure controls the airflow through the unit to extract heat from the machine (via a dual fan system) as it becomes available without taking conditioned air from the kitchen. It also continually monitors the outlet temperature from the heat-recovery unit, automatically making adjustments to ensure final rinse water reaches proper temperature. Champion's TempSure technology includes a pre-heat for the heat recovery unit, so there's no wait time at start up. The technology is available on Champion's multi-tank flight machines.
Champion Industries/Ali Group
800/532-8591
championindustries.com
CUT ENERGY, INCREASE CLEAN DISHES
E2 Series Flight Machines operate in three modes that link conveyor speed and water usage and can do it effectively with a patented, dual-piped Quad Rinse (two spray arms above, two below). Eco Clean, the energy saver mode, has the lowest water consumption at 84 gph for approximately 13,000 dishes/hr. Express Clean has the highest capacity, cleaning more than 19,000 dishes/hr. with 134 gph. Extended Clean is the option for extra soiled wares, cleaning about 13,000 dishes/hr. at 134 gph. Through the three modes, you can adjust the machine to the soil load and output you require. The company also debuted a swing-out, split-door option on its latest models.
Champion Industries/Ali Group
800/532-8591
championindustries.com
BEAT THE MOP
Tired of mopping dirty cleaning solution around the floor? Powered by a lithium battery and boasting a 1-hr. run time per charge, the cordless Ecolab Scrub N Go floor scrubber cleans and vacuum-dries about 12,000 sq. ft. at a time. The scrubber features two tanks: a 2-gal. for cleaning solution and a 3-gal. for recovery—to hold the dirty water the scrubber pulls off the floor. As employees clean, the machine is always using fresh cleaning solution, a big advantage over the dingy way. A 1,000 r.p.m. brush makes quick work of stubborn floor grime, and the vacuum leaves the floor almost completely dry (and slip free) in just minutes. Floor cleanup is 63% faster than mop cleaning, the company figures. Scrubber handle adjusts to allow the unit to go under tables and counters and to fold up for storage.
Ecolab
800/529-5458
ecolab.com
IT'S OPEN FRYER SEASON
Henny Penny's Evolution Elite open fryers do the job in less oil, thanks to an active oil management system that basically makes a cold zone unnecessary. With no cold zone, each tank only needs 30 lbs. of oil, vs. the typical 50 lbs., to produce the same amount of product. Frequent, fast filtering is the key. With a pull on an external, single-knob drain release on the front of each vat, you can filter each vat's oil in 4 mins. while you continue cooking in the other vats. No need to open the unit or turn levers. The Oil Guardian feature is a sensor-activated, automatic oil top-off, replenishing the oil from a fresh oil jug whenever necessary. With less oil to heat and fast recovery times, Evolution Elite is an Energy Star qualifying fryer.
Henny Penny
800/417-8417
hennypenny.com
STEAMY'S FOR MOVIES, NOT DISHROOMS
Hobart's AM Ventless door-style warewasher eliminates the need to install a hood over the unit to capture steam. Lift that door as soon as the cycle's done, and not a whisp of steam can be seen. It's all been sucked up into a condenser where it's used to heat incoming water for the final rinse. The unit reduces energy costs, eliminates the hood expense and makes your dishroom more comfortable and less steamy.
Hobart Corp.
888/446-2278
hobartcorp.com
COOL, CHILL, FREEZE, THAW, PROOF, ALL IN ONE UNIT
Irinox' MultiFresh blast chiller/shock freezer is a lot like winters in Chicago: It does everything in the realm of cooling. Use it to refrigerate, blast chill, freeze, shock freeze, proof, retard and either quick thaw or cycle thaw a wide range of foods and baked goods. The cycle thaw combines a range of temperatures with ventilation to delicately take foods into a positive temperature without damaging cell structure. Choose from standard mode, preprogrammed with 4 cycles to chill or freeze products of varying densities, or use the dynamic mode which uses icon-driven controls to allow you to set cycles for your specific menu items. Controls can program in 6 languages. Irinox offers 10 sizes, from the MF 30.2 with 66-lb. capacity to the MF 500.2 3T that fits 3 roll-in racks with 1100 lbs. of product.
Irinox
888/514-1880
irinoxusa.com
FASTER THAN A HIGH-SPEED BEER DRINKER
Can't pour beer fast enough at special-events locations or sports stadiums? How would you like a single server to be able to pour four beers at once in 10 seconds or fewer? Trufill, part of Manitowoc Beverage Systems UK, has earned a KI award for turning beer dispensing upside down with its Trupour system. Picture disposable, reuseable plastic cups with inlet valves in the side, down near the bottom. Now picture a docking station sized to handle one to four cups at a time. Now dock the cups to the station. Not only do you quadruple productivity per server, but quality goes up and waste goes down with bottom-filling: The tunable system gives you perfect, uniform head control, perfect carbonation in the beer, and virtually eliminates waste.
Manitowoc Beverage Systems/Manitowoc
800/367-4233
manitowocbeverage.com
THE EIKON OF SPEED OVENS
Merrychef's Accelerated Ovens have been making news for a while now, gaining notoriety for their high-speed combination of convection and microwave power. Now, the aptly named Eikon version makes news with a cutting edge touchscreen control panel that offers intuitive operation and an entirely icon/photo-based display that eliminates the language barriers. Available in three sizes, Eikons make menu input easy with MenuConnect software and USB upload. Other attributes: network enabled, with a catalytic converter than makes hoodless operation possible. The midsized version also offers impingement, and all sizes accept 1/4-size metal pans.
Merrychef/Manitowoc
877/404-6872
merrychefusa.com
BIG WOW! IN MINI SIZE
Middleby Marshall first announced its Wow! conveyor-oven line a couple years ago to acclaim for its energy efficiency and speed of cooking. The company has rolled it out into the market since then, and this year the Mini Wow! earned its place in the KI lineup with all the same attributes in a tighter package. Sized at just 18" x 26", the Mini cranks out pizzas at about 2/3 the typical energy consumption and 2/3 the bake time of conventional conveyor units. The big difference? An "energy eye" detects when there's no product on the conveyor and cuts power accordingly. On one setting, it maintains temperature but cuts air movement to save 33% energy. An even lower setting can save even more.
Middleby Marshall/Middleby
877/346-8367
middleby-marshall.com
SMOOTHIES FROM THE FUTURE
After 20 years of drips and trickles, high techery now is really flowing like a torrent into practical equipment applications. Witness the Multiplex MB-8-1, a blend-in-cup system for ice, syrup and dairy-based beverages of all kinds, from frappes to fruit smoothies and slushes. All programmable and automated, at the push of a button the computerized menu determines a precisely measured combination of ingredients dropping into the cup, which then goes into an enclosed blender cubby. There, the drink is blended exactly to your spec. At prescribed intervals, the unit automatically washes down the blending zones.
Multiplex/Manitowoc
800/773-8948
manitowocbeverage.com
TURNING BREAD TO … CHIPS!
And chips to … the kind of dough you put in your pocket. Some things just make so much sense that you wonder why nobody thought of it before. Oliver's Mini Chip Slicer is like that. Just about every operator—and especially operators who bake bread or bagels—has trouble with end-of-day waste. The slicer solves that, cutting hardened, past-prime breads into tasty, crunchy chips. And voila, with pressure on the sturdy press surface against the blade cartridge, suddenly yesterday's waste becomes today's profit center. Snack bags for retail packaging also available.
Oliver Packaging & Equipment
800/253-3893
oliverquality.com
COLD-ROLL YOUR OWN–OVEN/RANGE
Well, that might be a bit of hyperbole, but not by a lot. Southbend's now got an online tool that lets you design, spec and order your own range in whatever configuration you choose. Spec your choice of sauté or Pyromax burners, a five-burner or charbroiler top, choice of standard or wavy grates, etc. And the oven below? Choice of flue risers, open pilots vs. electronic ignition, standard 45kBtu oven or 32kBtu convection, infrared broilers and more.
Southbend/Middleby
919/762-1000
southbendnc.com
FRIED FLAVOR, HOLD THE FAT
You've heard of Star Trek's "set for stun" phaser setting. Well this one's "set for spin." Perfect Fry's Spinfresh countertop fryer employs a centrifugal spin cycle after frying to quickly drain excess oil from a round basket of fried food—yielding up to 37% reduction in fat, the company says. The unit's compact—17" wide, 18" deep and 23" tall—yet offers a big 1.67-gal. oil capacity. Other important features: It's ventless/hoodless, with a Hepa filter and integral fire suppression.
Perfect Fry Co.
800/265-7711
perfectfry.com
RUN YOUR RESTAURANT ON OLD VEGGIE OIL
Finally, a way to turn your waste vegetable oil into your own electricity and hot water, and take out the middleman. Vegawatt's new cogenerator uses a modified motor that runs directly on waste veggie oil, not converted bio-diesel, and produces up to 6kW of power and 27,500Btu/hr. for hot water. The automated system cleans and processes the oil, cranks out the power, cuts your utility expenses, can fill your need for a backup generator and greatly simplifies your waste-oil handling issues. Is this like turning lead to gold?
Vegawatt
508/636-4645
vegawatt.com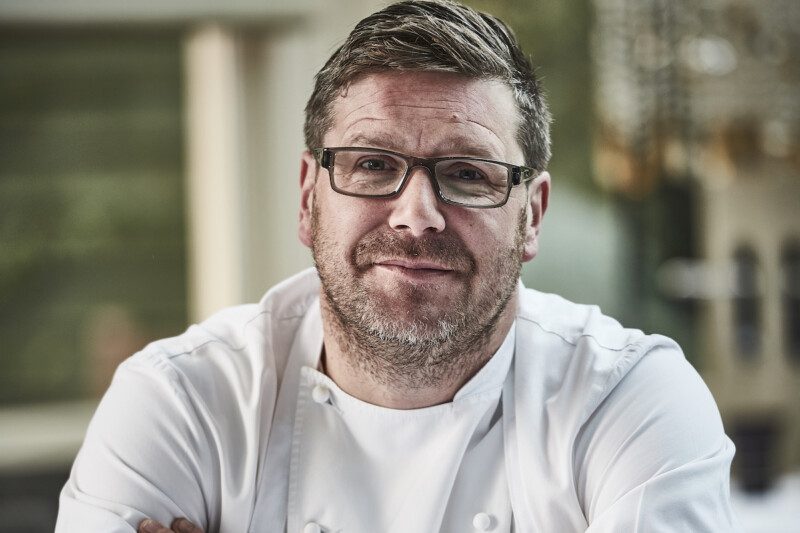 Uncategorized
Esteemed chefs and foodservice industry leaders from the U.K. will partake in a vNEXT virtual event on March 17. The online trade show—hosted by specification platform provider Specifi (whose parent…