Get set for the NRA Show 2014! It's your chance to see the newest innovations and network with trendsetters, industry experts and peers.
The NRA Show 2014, featuring more than 2,000 exhibitors showcasing more than 900 product categories, spans three halls of McCormick Place in Chicago. Running May 17-20, the show will offer miles of food and equipment, culinary demonstrations from some of the most recognizable names in the business and free consultation opportunities from professional designers and operations experts. Several specialty areas focus on cutting-edge product categories, including the must-see Kitchen Innovations Pavilion, the restaurant-technologies area and the sustainability-focused Conserve Solutions Center.
Kitchen Innovations 2014
FER will feature all 24 2014 Kitchen Innovations Award recipients in the May issue, but be sure to put the KI Awards 10th Anniversary Reception on your show schedule; it will be held May 18 from 3:30-4:30 p.m. at the KI Pavilion, Booth 2440. You'll have the chance to connect with some of the most influential figures in foodservice equipment and technology, including awardees and expert judges—past and present—as well as top dealers, chefs, operators, consultants and designers.
Conservation And Technology
Sustainability products and services in all of their forms are the focus of the Conserve Solutions Center. If environmental issues are gaining priority status in your organization, you can see the latest offerings in one concentrated setting. Included are environmentally friendly products; biodegradable/compostable products and packaging; sustainability-focused consulting, education and service companies; renewable-energy providers; green cleaning and sanitation products/services; and resource and waste-management products/services.
The Technology Pavilion will host demonstrations, education sessions and exhibits focused on increasing restaurant efficiency, guest satisfaction and transaction speed as well as lowering costs.
The Foodservice Consultants Society International once again will host its Ask the Design Experts Pavilion during the show. Operators are invited to register for a private 30-minute consultation with a professional design or management advisory services consultant. You'll have a chance to discuss personalized solutions for front-of-the-house, back-of-the-house and management issues for free. Appointments are booked on a first-come, first-served basis through the NRA Show website, show.restaurant.org. Up to 36 sessions will be available over the four days of the show.
Education Sessions
Click on the Education tab at the top of the NRA Show home page to see all of the education sessions scheduled.
Waste reduction is a big topic this year. "The Path To Zero Waste: How To Scale Waste Costs Down, One Pound At A Time" will explore how restaurants can significantly lower waste-removal costs by scaling up on recycling and composting. It's scheduled for May 17 at 11:30 a.m. Another session is "Waste Not, Want Not: Solutions for Preventing and Reducing Food Waste" on May 20 at 1 p.m. Reduction isn't just about keeping food waste out of the landfill but preventing it in the first place; experts will discuss their best practices to achieve significant food-waste reduction early in the food-production process.
Sanitation is another hot subject. According to the NRA, health departments' top-recorded violation is "physical facilities installed, maintained and clean." In "Do Sweat The Small Stuff: Food Safety And Business Impacts Of Common Violations In Restaurants," presenters discuss how to reduce risks to cleanliness and safety throughout your foodservices. The session runs May 17 at 3 p.m.
On May 18 at 10 a.m., the Pacific Gas & Electric Company Food Service Technology Center's Senior Engineer and Director of Education Richard Young and Ricca Newmark Design's Tarah Schroeder, FCSI, will discuss "Navigating Design Decisions: Start Smart With A Trip Around Your Kitchen's Lifecycle." They'll discuss the implications of your initial purchasing decisions over your kitchen's lifetime. Developing an eco-friendly, energy-efficient restaurant starts with designers who can help navigate the purchase of energy-efficient equipment. Young and Schroeder will walk you through an interactive life-cycle-cost presentation to help you maximize every dollar spent while selecting equipment needed to master your menu.
"Making The Business Case: ROI On Sustainability Projects" takes place on May 19 at 10 a.m. In this session, Ted's Montana Grill President and CEO George McKerrow Jr. and Tim Trefzer, sustainability coordinator for the Georgia World Congress Center Authority, will share their most successful sustainability projects, which include everything from energy-management systems and lighting upgrades to composting and food donation.
"Food Trucks: What Restaurateurs Need To Know" is a panel discussion scheduled for May 20 at 11:30 a.m. More and more operators are using trucks to promote established brands, try out new concepts, expand reach or set up shop in unusual venues. The panel presents the latest research about the food-truck business and provides an overview of how it operates.
Want more information? Go to show.restaurant.org for full details on all of the NRA Show 2014 happenings.
Special Events
Dealer Futurist Luncheon
(Invitation only)
Featuring Thomas Frey, executive director, DaVinci Institute
Saturday, May 17, 12-2 p.m.
McCormick Place
Destination: Celebration
Saturday, May 17, 7-10 p.m.
Radisson Blu Aqua
KI Awards Reception
Sunday, May 18, 3:30-4:30 p.m.
KI Pavilion, Booth 2440
Restaurants Rock
Sunday, May 18, 9 p.m.-12 a.m.
Castle Chicago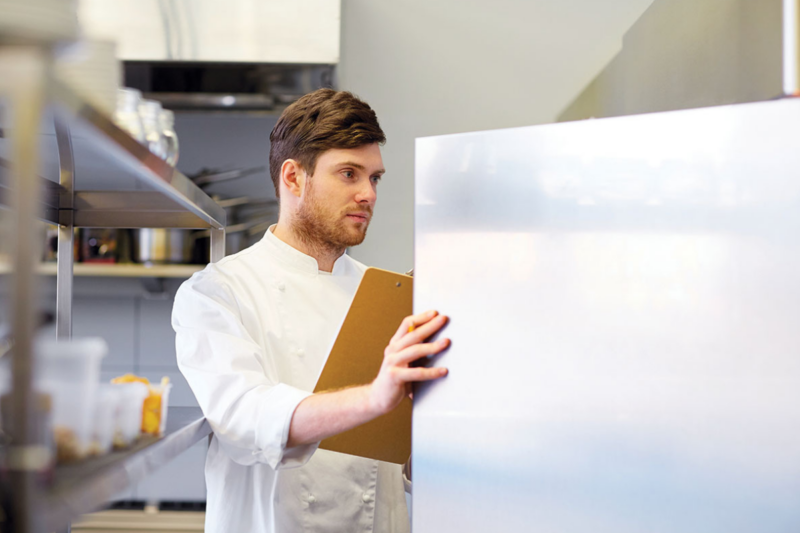 Uncategorized
RSI's Mark Montgomery's persistence and patience is key in repairing an operator's failing reach-in cooler.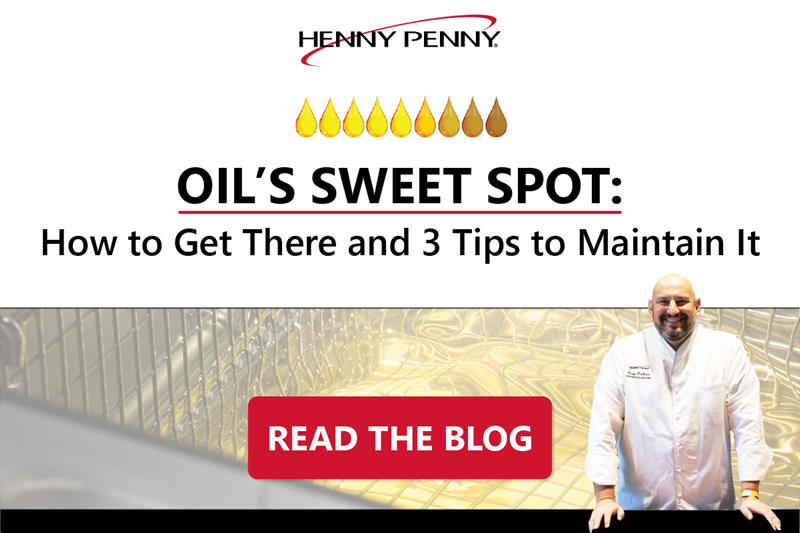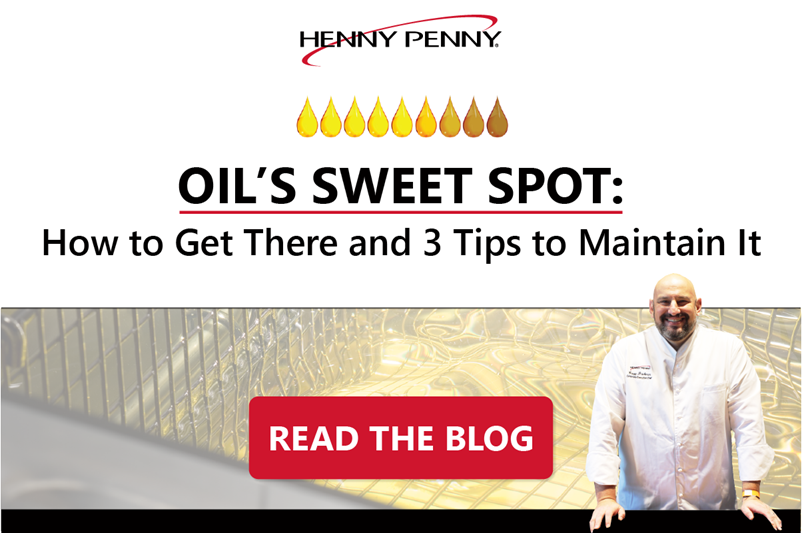 Uncategorized
Like many in the world of foodservice, you may assume that cooking oil performance is at its peak when you first start using it — but did you know there...