Cap-Ex Measures Posted Big Gains In NRA February Performance Index
Tough winter weather dragged down restaurant sales and traffic in February, but both indicators tracking capital spending rose strongly in the latest Restaurant Performance Index from the National Restaurant Association. The overall RPI slipped only 0.1 point to 102.6, the 24
th
consecutive month the index has been in expansion territory. For all components of the index, values above 100 indicate expansion versus contraction.
The only two indicators to fall within the eight-component index were current same-store sales and traffic. The sales index lost 1.7 points and the traffic marker plunged 2.9 points. But the labor component, which tracks the number of employees and hours, rose half a point. And the current capital spending measure, which tracks those who made a purchase during the past three months, jumped 1.6 points to 101.8, a level reached only one other time in the 13 year history of the index, in August 2004. Of those surveyed, 59% made a capital buy. The Current Situation Index as a whole fell 0.6 point to 102.
The Expectations Index rose half a point to 103.3. The marker tracking future same-store sales rose 0.2 point, while the future staffing index and the outlook for future business conditions each bumped up 0.1 point. The indicator tracking those who plan a capital buy in the next six months rose 1.4 point to reach 102.8, the highest level since January 2014 and a level exceeded only once before, in January and February of 2006. Sixty-four percent of those surveyed planned to make a purchase.
The complete RPI is available at
restaurant.org
.
---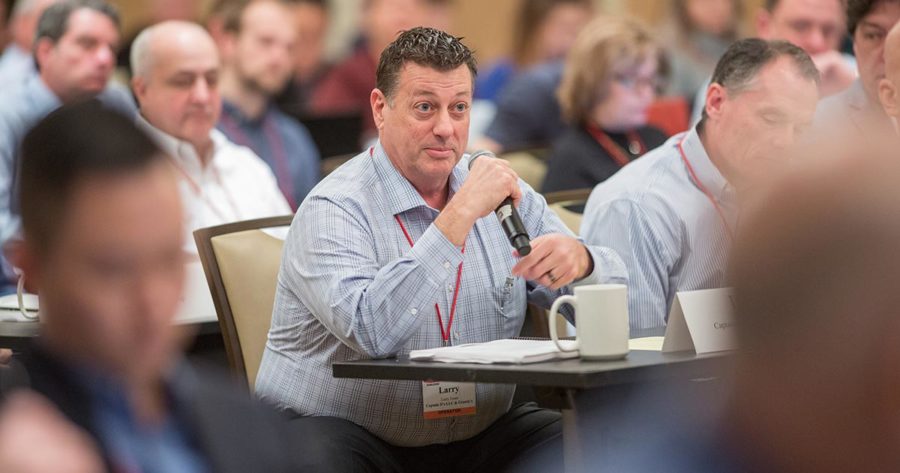 Advance Your Knowledge of Foodservice Equipment Technologies at MUFES
MUFES is a one-of-a-kind event for foodservice equipment decision makers from multiunit chains and noncommercial facilities.