If you're looking for something that will provide great return on investment, attend one or more of the upcoming national conferences planned for this summer and fall by the leading associations for noncommercial foodservice professionals. For the cost of the conference, travel and a few days out of the office, you'll come away with a wealth of knowledge about new trends in the industry and how to meet the constantly changing needs of your customers. You'll gain ideas for improving your operations as well. Education sessions and keynote speakers will inform and inspire. Exhibit halls full of vendors provide a place to see the latest innovations in products and services all in one place. And almost as important as seeing what's new is the opportunity to network with your peers in the industry, sharing ideas and finding solutions, gaining insight and inspiration.
We've pulled together the key facts from each conference to give you an idea of what's in store this year and to help you jump-start your planning. Visit the associations' websites for further information and registration information.
ACFSA
Association of Correctional Food Service Affiliates
Annual Int'l. Conference
The Conference and Event Center Niagara Falls
Niagara Falls, N.Y.
Aug. 23-27, 2015
acfsa.org
Everyone in the foodservice industry knows that food has power. Using a little wordplay associated with the location for this year's conference, the theme, "The Power of Food Falls in Your Hands," brings the message to attendees that understanding power is the key to success.
Education Sessions. A great lineup of keynote speakers promises to inspire and educate everyone at the conference. Major Sam Davis of the Ingham County Jail in Lansing, Mich., will talk about food and equipment responsibilities in a kitchen and how they tie in to the overall workings of a jail. Susan Jones, retired warden from the Colorado Department of Corrections, will present her experiences dealing with "Boundary Violations-Power, Connection and Responsibility" and Bensen Li, Foodservice Unit, Los Angeles County Sheriff's Department, will deliver a presentation on the "Power of Food Behind Bars." Two breakout sessions will cover new equipment technology and how it can improve operations.
Networking Opportunities. One of the best places to talk and share information with others in the industry is the exhibit hall, which has more than 100 exhibitors lined up. The conference also includes plenty of opportunities for networking, from a golf tournament to family outings and the association's awards banquet finale.
AHF
Association for Healthcare Foodservice Annual Conference
The Grand America Hotel
Salt Lake City
June 2-5, 2015
healthcarefoodservice.org/2015
The former Olympic host city provides an inspirational location for learning, reflection and growth. This year's conference, "Building Your Competitive Advantage," encourages attendees to expand their outlook by discovering new ideas and business solutions in an exciting environment.
Education Sessions. In addition to keynote speakers, including the Gen Y Guy Jason Dorsey, Comedian Steve Rizzo, Chef Jet Tila and Bill Bennett of Franklin Covey, provider of time management and organization assessment tools, the education sessions were built around four core competencies consistently requested by members: Business Acumen, Process Improvement, Driving for Results and Strategic Innovation. Look for sessions that cover the latest in new technology, new programs and trends that are changing the senior dining experience; products and ideas to reduce food waste; and best practices in today's foodservice to enhance the customer experience, including presentation and delivery.
Networking Opportunities. The Secret Session returns this year with a new twist. Bring your tennis shoes for an action-packed, team-building session that provides valuable networking opportunities as well as take-home lessons. The tradeshow, featuring about 100 exhibitors, puts vendors' latest products and services on display. Additionally, stimulating activities around Salt Lake City provide a chance to network and explore at the same time.
ANFP
Association of Nutrition & Foodservice Professionals
Annual Conference & Expo
Hyatt Regency Grand Cypress
Orlando, Fla.
Aug. 2-5, 2015
anfponline.org
With an understanding that its members are tasked with providing cost-effective, high-quality and safe dining experiences on a limited budget, this year's conference centers around the theme "Bring Value to the Table." Dining operations are transforming constantly and food preparation and delivery is always evolving. This conference focuses on today's trends, the changing demographics of residents in long-term care and how attendees can deliver value consistently in their dining operations.
Education Sessions. One of the highlights of the education sessions includes, "How a Foodservice Department Design or Renovation Can Bring Value to the Operation." Many facilities are retrofitting their operations to meet the new trends in long-term-care dining, and this session, led by Greg Gorgone, Culinary Design Consultant for DRS Foodservice Design, Brevard, N.C., addresses how to sell a renovation to administrators and how menu planning drives design. Other sessions focus on team building, how to gain successful ratings in surveys, and current trends in nutrition.
Exhibit Hall. One of the best ways to see how to bring value to the table is to experience it first-hand. More than 70 companies will feature products and services that enhance facilities' dining experience and operational value at the conference's product exhibition. Attendees have the opportunity to sample, test and evaluate the products and services throughout the exhibition.
NACUFS
The National Association of College & University
Food Services National Conference
JW Marriott
Indianapolis
July 22-25, 2015
nacufs.org
"Fuel Up!" is the theme of this year's conference, and participants will not only get their fill of information, inspiration, motivation and networking at the event, but also will have the opportunity to enjoy the exciting atmosphere of the home of the Indianapolis 500.
Education Sessions. One of the new additions to this year's conference are the Pit Stops, short sessions of about 15 minutes each that provide inspiring information and thought-provoking ideas. General sessions also are planned with a goal to inspire as Erik Wahl, an internationally recognized graffiti artist, best-selling author, entrepreneur and philanthropist, shows attendees that creativity is for everyone. He'll deliver an exciting presentation and on-stage painting. Other sessions cover topics including commercial restaurant trends in college dining, intercultural awareness and the art and science of pairing wine with food.
Exhibit Hall. The trade-show floor will be packed with more than 430 exhibitors highlighting their latest products and services. The showcase provides a great place to network with a variety of people while experiencing first-hand the newest trends in foodservice.
SHFM
Society for Hospitality and Foodservice Management
National Conference
Hyatt Regency
New Orleans
Oct. 28-30, 2015
shfm-online.org
The SHFM conference is currently in its planning stages. Visit the website early this summer more information and details.
SNA
School Nutrition Association Annual National Conference
Salt Palace Convention Center
Salt Lake City
July 12-15, 2015
schoolnutrition.org
"Explore. Discover. Inspire." The three words of this year's theme sum up the goals of the conference. School nutrition plays an important role in quality education, and at this year's conference, participants will have the opportunity to explore a variety of educational opportunities, discover innovative products and services and leave inspired to put the new ideas into place at their own facilities.
Education Sessions. The right equipment plays a major role in a successful school foodservice facility. Learn ideas for improvement in "Secrets to Successful Grab-n-Go" and "Optimize Your Kitchen Layout and Design," two sessions that focus on equipment and design. Other sessions will cover topics such as green serving options, improving efficiencies, merchandising with mobile carts and working with farm-to-school programs for fresh produce.
Exhibit Hall. Close to 350 businesses have signed up to set up booths to introduce conference participants to the latest advances in technology and newest products and services. The popular New Product Showcase is back again this year, highlighting some of the new products, services and equipment in a special section at the entrance of the exhibit hall. And new this year is the Big Reveal, highlighting two exclusive product launches featuring products that can lower energy costs or increase productivity for school-meal-program operations.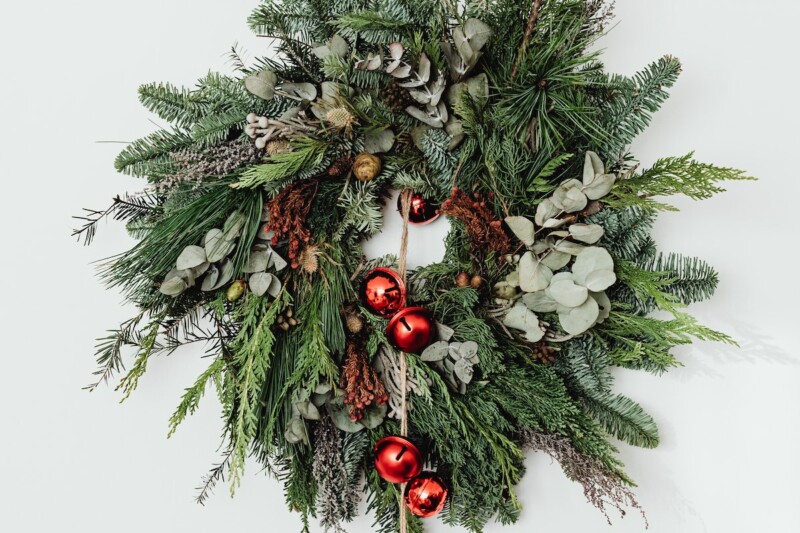 Uncategorized
Very best wishes for a safe and happy holiday season and a prosperous year ahead.