Top awards and the unveiling of the new board capped events at the Society for Hospitality and Foodservice Management's 36th Annual Conference, Oct. 28-30 in New Orleans. More than 400 people attended the meeting, which focused on the future of corporate foodservice and workplace hospitality and showcased educational seminars for professional development and industry issues.
In addition to the Directors Awards previously announced in Fortnightly's Oct. 14 issue, SHFM presented its two top honors. The Robert Pacifico Above & Beyond Award was given to Sumi DeBenedittis, Director-Foodservice Development, PepsiCo. The President's Award was bestowed, posthumously, on Diane Gallagher, RMA Hospitality Management.
The new SHFM board is headed by Bernadette Ventura, Manager-Food Services, Blue Cross Blue Shield of Texas, who has been named president of the Louisville, Ky.-based association. Ventura previously held the position of director-business consulting with Cini-Little Int'l. and director-support services with American Express. In addition to Ventura, the new board includes:
· President-Elect: Holly Von Seggern, V.P.-Marketing and Brand Management, Whitsons Culinary Group
· Treasurer: Victoria Vega, V.P.-Operations, Business Dining, Unidine Corp.
· Foundation Chair: Tracy Kelly, Director-Strategic Planning, Sodexo Corporate Services
· Senior Associate: Bill Adams, V.P., The Coca-Cola Co.
· Immediate Past President: Tony Kaszuba, President-RMA Hospitality Management
The new 10-member board of directors includes Rob Geile, Director-Consultant Services, Ali Group. Other board members include:
Michiel Bakker, Director-Global Food Services, Google; John Bevan, Senior Manager-Foodservice Operations, Capital One; Mark Bickford, President-Corporate Service Solutions, Sodexo Inc.; Meg Clark, Food Service Administrator, The Boeing Co.; Alisa Fox, Senior V.P.-Vendor Management, Bank of America; Jay Leyden, Executive V.P.-Growth, Aramark Business Dining; Tom Newcomb, President-Corporate Dining; Rick Postiglione, COO, Compass Group USA; and John Strickland, Director-Corporate Operations, BOSE Corp.
Next year's SHFM annual conference will be held Sept. 12-14 at the Arizona Biltmore in Phoenix.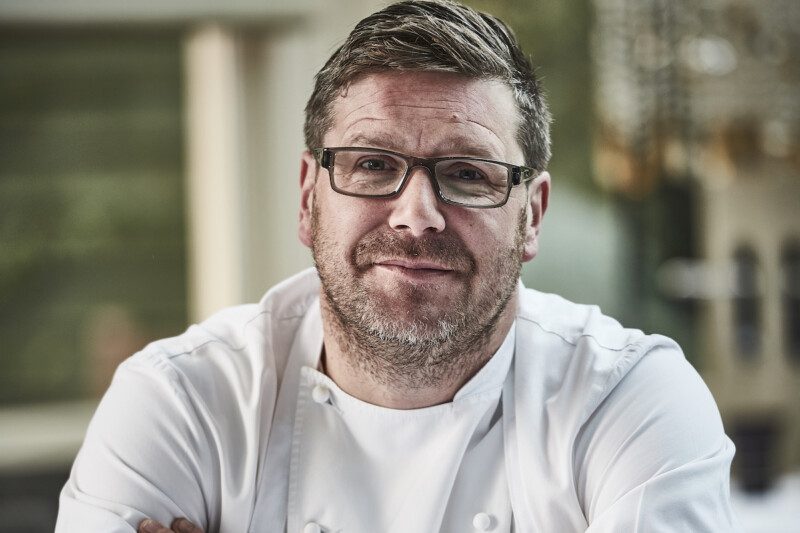 Uncategorized
Esteemed chefs and foodservice industry leaders from the U.K. will partake in a vNEXT virtual event on March 17. The online trade show—hosted by specification platform provider Specifi (whose parent…