Repairing commercial foodservice equipment is challenging for many reasons. Although there are plenty of restaurant "mechanics" in the industry, those who can change switches and bulbs and perform basic repairs, there are far fewer actual "technicians" who really understand foodservice equipment. They're the ones who have the deep-dive and ongoing training to accurately diagnose the reason for a breakdown—beyond the obvious. And the number of qualified and trained technicians who have years of experience learning on the job, through training sessions and under the tutelage of a seasoned technician, is shrinking. The fact that equipment is becoming more complicated compounds the issue.
Consider too, that there's no one standard way to diagnose or troubleshoot a problem because there are so many variables to consider when working on equipment. Has a component failed? Has it failed due to a manufacturing imperfection? A poor install? Employee or cleaning crew misuse or abuse? A change in infrastructure, which alters water quality or utility pressures, or a change in the kitchen environment?
There really are only a handful of training avenues available to learn about foodservice equipment and often they're broad in content, covering general types of equipment or general categories of utility training, for electric, gas, steam and refrigeration. The general education content is a critical foundation, but it won't provide the granular level of foodservice equipment training needed to achieve the gold-standard first-time fix.
Many equipment manufacturers do an excellent job of training service agents on specific models of their equipment. But it's expensive to fly techs in for sessions and it can be hard for techs to retain information if they don't apply it immediately or repeatedly in the field. For the restaurant technician, there's really no standard way of repairing equipment.
Another critical consideration is the human factor. A kitchen employee may have done something to cause the equipment failure. For example, staffers might spray water on a control panel while cleaning it, let aluminum foil from the trays wedge itself into the fan blades of a convection oven, or they might perform a sequence of operation, such as filtering oil, out of proper order. Any of these, and hundreds more, can mask the origin of the problem.
The experienced technician has to investigate these behaviors and determine if they were the cause of the failure or if there is another factor involved such as a design or installation issue. The number of resources the technician can draw upon in the field traditionally has been limited; most are outdated "guides" for general repair. OEM manuals can be antiquated, unwieldy, missing critical components, such as schematics, or they're not even available. If the manufacturers are up to date and the techs are technologically savvy, they can access the manufacturers' service manuals or maintenance and repair videos online or techs can hope to catch the factory's technical support call center, but only when and if it's available.
It's Not Rocket Science; It's Worse!
Regardless, the most effective training for a technician today is to be trained properly on specific equipment in the first place. But there are hundreds of lines of equipment and many of them have multiple models; knowing them all is impossible. This is where foundational service training becomes critical. Understanding the basics of electricity, gas, steam, water and refrigeration is paramount to the success of any technician.
Knowing how things work and given proper documentation, the technician has the resources necessary to troubleshoot and service virtually any piece of equipment. With the advances in technologies that are being used in today's equipment, the complexity of repair is exponentially increasing. High-tech manufacturing calls for high-tech servicing. The future technician will have to be educated on foodservice equipment connected to networked systems and be familiar with electronic controls to stay viable in the industry.
Fortunately, the industry is advancing its training tools and opportunities to give the new technician the competitive edge when it comes to service and repair. You'll see improved approaches to training, including classroom instruction; hands-on, onsite training; local seminars; online resources; and most recently, virtual simulation.
Training Central
In August 2015, after several years of fundraising, site vetting and construction, the Commercial Food Equipment Service Association opened its state-of-the art training facility and corporate headquarters in Fort Mill, S.C. The CFESA Global Service Training Facility comprises four fully functional test kitchens, each equipped with ventilation and a utility chase to allow plug-and-play hook ups for gas, electric and steam equipment. Classrooms adjoin each kitchen and the facility includes a separate conference room for large-group presentations and a storage facility to stage equipment sent in for sessions. The facility offers CFESA a means to provide world-class training to technicians—trainers and trainees—from member companies (which boast 3,000 certified service technicians at agencies throughout the U.S. and Canada), foodservice equipment manufacturers and chain restaurant operators. CFESA members and nonmembers may use the facility.
CFESA has long offered a master-level certification for technicians provided they pass three out of four sections or modules of training developed by the association. The courses cover Electric, Gas, Steam and Refrigeration. Most recently, CFESA added a water component to its steam module. The program now is called EGS&W and Refrigeration is offered as a separate module. Once techs have completed any three of the courses successfully and passed a written exam, they become a Master-Level Technician.
Thanks to the new service training facility (and for the first time), multiple manufacturers are participating in master classes, shipping in combi ovens, for example, so that technicians can learn to repair different brands in one session. In Executive Director Heather Price's office, one wall is covered with a huge, three-year calendar that helps the team track bookings at the facility. The calendars are filling up quickly.
Skin In The Game
Many of the large equipment manufacturer groups conduct their own training programs at their facilities. (Ali Group, Electrolux, Manitowoc Foodservice, Middleby, Standex and Unified Brands are a few examples.) Meanwhile, companies such as Ecolab, Tech 24 and General Parts provide extensive training programs above and beyond basic, regular training. These companies might offer multi-level (classroom to hands-on) training programs, multiple training facilities spread out across the country or supply new technologies, such as tablets.
Ecolab, St. Paul, Minn., which entered the commercial kitchen equipment repair business through the acquisition of GCS Service in 1998, has added several subsequent regional parts/repair businesses since. According to Terry Anderson, Tech Support Manager, Equipment Care GCS, Ecolab, the company developed a multi-level training program that entails multiple teaching approaches including classroom instruction and hands-on, peer-to-peer field training. In addition, Ecolab engages in various forms of online training and supplies tablets in the field.
Ecolab, at headquarters, provides new technicians who are coming out of the technical schools a week-long basic introductory course in electricity for cooking equipment. Then trainees head out into the field for a week with a trainer, and finally return for another week of classroom instruction. The next week covers basic gas, and the process repeats itself until techs are trained in electric, gas, steam and refrigeration.
The next step is a six-month stint as a planned-maintenance technician to get familiar with foodservice equipment. Next comes training in advanced content in the four utility areas; this takes place at the national training center in Indianapolis. After this step, trainees work side-by-side with an experienced technician for a few months and participate in competency testing. Finally, they are given expert training on the different areas and tested on them. Even when the trainee feels confident and ready to repair equipment, first forays in the field are monitored for their benefit. If at any time they feel challenged beyond what they can handle, they have a support team to call on.
To retain qualified technicians, Tech 24, based in Greenville, S.C., has six training facilities throughout the U.S. The facilities are located in Cincinnati; Phoenix; Ontario, Calif.; Irwindale, Calif. (Los Angeles); Richmond, Va.; and Alexandria, Va. Bob Barasch, V.P. of Training and Technical Support and a service veteran since '57, is one of the founding members of CFESA and sat on the first educational committee. He wrote the first training manuals used by the association. According to Barasch, Tech 24's biggest challenge, like the rest of his peers, is the need to find and keep technicians. The best way to do that is to train them so that their confidence is high and their competence is strong, he says. Tech 24 uses all forms of training in a balance of old and new methods. But the current models of hands-on training can be expensive when you take into consideration all the costs associated with even factory-hosted training. Agencies might have to pick up travel costs, meals, lodging, deal with loss of revenue while the tech is away, and face other miscellaneous expenses. "Keeping the technician once they're trained is a whole different issue," he says.
Another training giant is General Parts, Minneapolis, and under the leadership of Bruce Hodge, President, the company has built the service side of the business with the technician in mind. Stephen Bloomfield, Head of Marketing and former branch manager, says, General Parts, like others, is feeling the pressure to find qualified technicians. The company uses its multiple training facilities and supplements it with OEM factory training both at their location and at each OEM's facility. All of General Parts technicians carry tablets so they can access information anywhere and avoid losing time having to research through paper manuals although General Parts maintains its own extensive database of manuals to aid technicians if they need it. But Bloomfield acknowledges that new technologies are emerging that are going to help advance service training.
Embracing New Technologies
Software has become a vital part of the technician's and service company's world, from simple databases to complex tracking and planning programs. The industry is fast going paperless. Davisware, West Dundee, Ill., a software company, offers programs for customer relationship management, electronic dispatching, e-commerce and accounting (paperless office), web development with built-in search mechanisms focused on service content, and handheld device management for field techs. With GPS integrated into its software, a service agency can track a technician not to keep an eye on him but to track progress and location and optimize service-call fulfillment. The customer benefits from the speed of service and rapid repair. The technician, armed with information, mapping and logistics, works smart and makes more.
The smartphone, computer and tablet are finally being recognized as the paramount tools they are. Any technician having one or all in his possession can literally carry his training everywhere and have immediate access to critical information. It may not be a wrench, pliers or a multi-meter, but these instruments are helping to change the industry.
One company maximizing the potential of computerized training is Ignitor Labs, Schaumburg, Ill. The virtual reality platforms it has created are something out of Star Wars. The software is comprised currently of four key modules, ProTECH, PocketTECH, PreTECH and Partifi.
Imagine being able to see a piece of equipment and, by using virtual tools, perform the same step-by-step testing procedures that you would use in the field, placing virtual leads from a meter on virtual components in the unit to teach best practices for a safe and effective troubleshooting experience to techs anywhere, anytime. Pro-TECH is a virtual experience that offers the new technician a way to learn about the foundational principles of repair such as electrical, gas, steam and schematics in such a way that retention of information is increased dramatically. Experienced technicians can use the interactive courses for brushing up on their knowledge at any time and especially prior to their recertification tests. This program is like having an instructor by the tech's side as he navigates through a virtual course on a specific piece of equipment. Program users learn about the equipment, how it operates, what to look for and how to repair it.
ProTECH is a constant aid; it's not designed to replace the peer-to-peer learning that a technician receives from a more experienced technician. Instead it provides a way to keep the training accessible at all times.
ProTECH is beneficial to any technician as a tool, just as critical as a wrench or multi-meter would be, as it gives them information about the equipment they're working on immediately. Ignitor Labs believes service companies that incorporate Pro-TECH in their training programs will keep their technicians engaged in their own learning and that makes for a better technician in the field.
The technician will then have on their device the PocketTECH program, which takes good technicians and makes them great ones, according to the company. This program puts the power of information in the palm of the technician's hand with the necessary information about a specific piece of equipment. Information includes a parts list; identification of trouble, service and error codes; the sequence of operation; copies of available manuals; and more. Armed with these immediate resources, the technician decreases labor time on each call and minimize informational calls while on the jobsite, saving labor costs for the customer.
One of the biggest issues techs face in the field is getting accurate intel on what has been done to the equipment prior to the service call. The PreTECH module downloads on the customers' devices (smartphone, computer, tablet) and assists them in preventative maintenance programs and provides a troubleshooting guide for easy fixes. PreTECH can schedule maintenance alerts and list the steps necessary to properly maintain the equipment, assist in troubleshooting prior to calling in a technician (avoiding nuisance calls) and forward all that information (through its communication component) to the technician prior to arrival. This helps the operator maintain equipment, make any easy fixes, and fully reports activities if the equipment does require professional service. PreTECH prepares the technician for the call, saving valuable time and aiding in rapid repair, which can significantly reduce downtime.
Ignitor Labs also has created a parts identification tool, called Partifi. By pulling up the equipment model information, Partifi "explodes" the image of the piece of equipment into a 3D model of all of its parts. Techs can rotate the view to clearly see the part, compare it to the original he sees in the actual model and identify the OEM part number on the screen of their smartphone, tablet or computer. This leading-edge technology will allow large chains and future users the ability to pre-arrange an automatic preventative-maintenance parts replacement/ordering process, saving them both time and money. Partifi will work hand-in-hand with the PreTECH program and is a complement to the PocketTECH program. All Ignitor Labs programs will benefit OEMs by dramatically reducing calls to service centers, saving resources.
The entire foodservice industry is facing a challenge if a shortage of technicians makes it more difficult to maintain and repair critical equipment. But the technological advances and training resources available today should help service agencies attract talent, optimize training and improve competency in the field.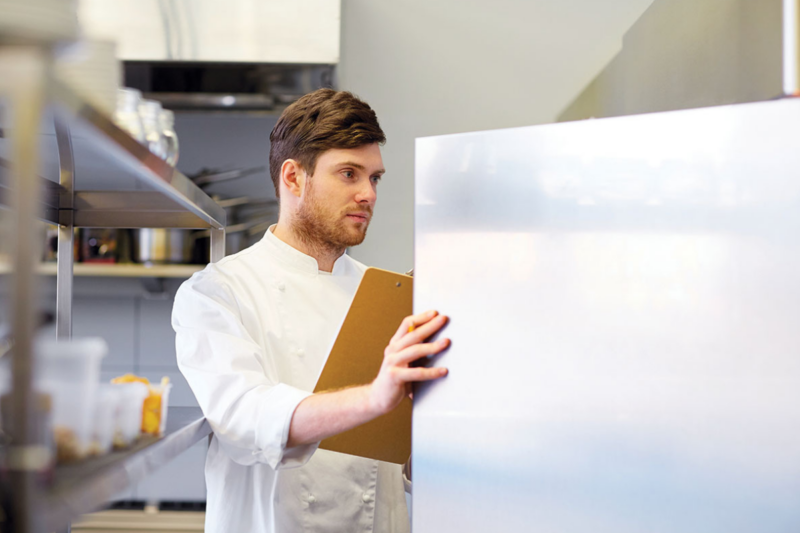 Uncategorized
RSI's Mark Montgomery's persistence and patience is key in repairing an operator's failing reach-in cooler.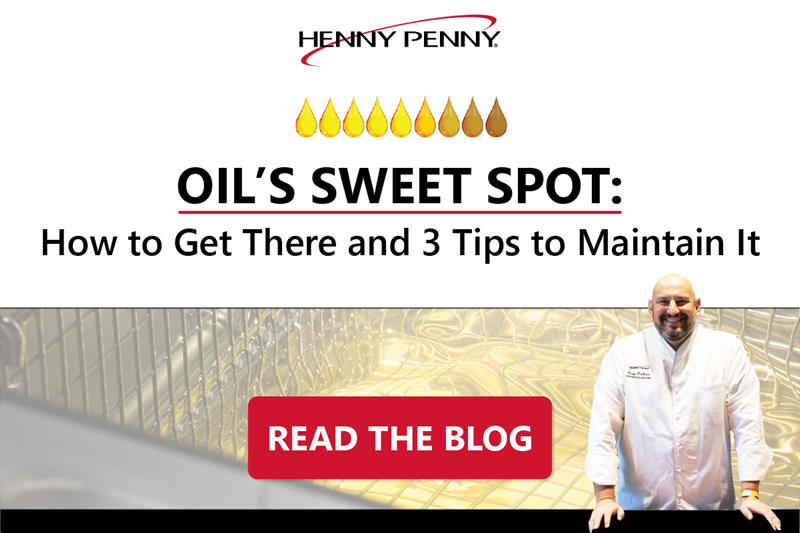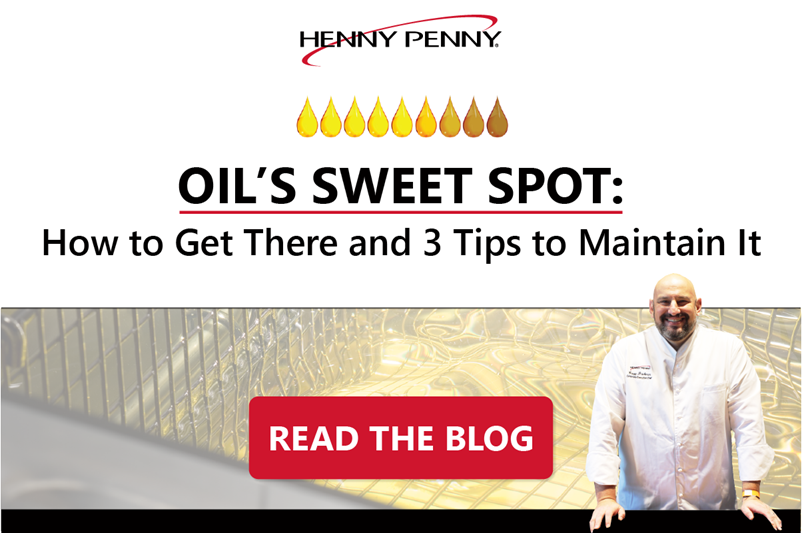 Uncategorized
Like many in the world of foodservice, you may assume that cooking oil performance is at its peak when you first start using it — but did you know there...