How the E&S Market Works
Global Growth Going Strong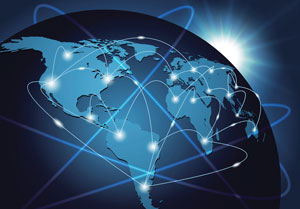 Going global has never been easy or risk free, and you still wouldn't use those terms to describe it. But it is getting quicker and easier. In the past few years alone, technologies and laws have accelerated the process greatly, and the procedures themselves have changed. Much of what you knew a few years ago has changed.
For U.S. foodservice chains, the start date for globalizing might be debatable, but we know A&W was early in when it expanded into Canada in 1956. In '63, Burger King's first international unit opened in Puerto Rico. By '65, McDonald's was international with openings in Canada and Puerto Rico. Two years later, Denny's opened its first international location in Mexico. Those first droplets became a trickle and then a stream as other chains, one by one, ventured outside the states.
Before the computer era, only the strongest chains had the manpower and financial resources to do the homework—to gather data, get authorizations, build communications and supply chains, sort out local laws, establish store locations and so on. By the '80s and '90s, a couple dozen big chains had made the leap beyond U.S. borders to other continents.
By 2013, when FER last did a broader feature story on this topic (see "Goin' Global," Dec. '13, fermag.com/articles/3426), the number of U.S. chains abroad had swollen to 173, according to '12 year-end counts from research and consulting firm Technomic Inc.'s Top 500 Chains study. The latest data, for '15, show that number had risen to 199. Those chains represent tens of thousands of international locations.
"Today, chains continue to see global expansion as an opportunity for growth in light of chain saturation, competitive pressure and flat traffic in the U.S.," says Darren Tristano, President of Technomic.
"Many global markets—including the Middle East, U.K. and China—continue to provide opportunities for licensing/franchising, as these markets are experiencing growth and would view strong American brands as good alternatives to local chain players," he says.
For big U.S. chains, many of which are publicly held, rising domestic labor and lease costs have collided with pressure to keep up profits, stock prices and dividends. For them, international markets offer a shot at greater growth and lower expenses.
Not Just Giants Anymore
One big recent change: Chains are making the leap earlier and younger than they used to, as all our sources confirmed, mainly because those younger chains have tools now that didn't exist a decade ago. Greater access to information, investment capital and host-country partners changes the game. Over the past few years, names such as Blaze Pizza, Golden Spoon, Mama Fu's, Raising Cane's and Smashburger, among others, have joined the global club in a rush that wouldn't have been possible a few years ago.
"Now that brands like Shake Shack have proven the growth opportunity early in their development, most major brands are looking at this as a best practice and trying to learn how to exploit these channels," Tristano says. And the demand is there in quite a few countries. In regions like the Middle East, he notes, there is high demand for American brands. Area developers want proven concepts that are easy to build quickly.
"One of the largest, most positive changes in the past few years is the infrastructure that has built up in most developed and developing countries," says Bill Hallett, Senior V.P. of Strategic Accounts at Welbilt, and formerly McDonald's v.p. of worldwide operations and equipment systems. "And I am saying that includes aftermarket service support structure." Another big boon has been improved communication technology, he says. "Texting, phone, email are a lot more fluid, a lot more stable and predictable. That helps speed up entry to market."
Still Need Infrastructure First
Even so, easier isn't easy. You still have to pick your shots. First, consider that emerging markets can offer great long-term potential, but they can be shaky right now, and they require a lot of ongoing attention. If you're a first-time globetrotter or prefer quicker returns, stick with the developed world. You'll need utilities, roads, water, government services, and people with some money, so you're talking mainly about urban locales.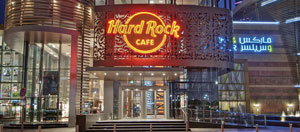 Where are the best places to expand outside North America? In roughly geographic order, our sources recite similar lists: Latin America holds promise, particularly in Argentina and Chile, and some mention Panama. But the interior of the continent is still emerging or pre-emerging. The U.K. and continental Europe are strong, but they're also matured in the same way North America is. Much of Western Europe is as developed as the U.S., Hallett notes, and may be as saturated in some places, but the expertise and support systems are definitely there. Eastern Europe is less matured and has huge potential, especially in places like Poland and Hungary.
Major Middle East markets like Saudi Arabia, Kuwait, Bahrain, United Arab Emirates and Qatar offer great opportunities, partly because of the availability of strong partners who have track records with American concepts. South Africa is developed, and southern Africa is developing. Australia and New Zealand are good prospects, as are Taiwan and South Korea. Vietnam makes the list, too, and has made huge advances over just the past few years.
A BRIC House
And, of course, there are the BRIC countries—Brazil, Russia, India and China. Five or 10 years ago, they were lauded as the hot tickets, especially for longer term. And they still offer that potential. But since our '13 coverage, the picture has changed. Semi-developed, but still emerging, these countries have their ups and downs.
"Emerging markets tend to be more challenging and require a consistent contribution," says Lyall Newby, Senior V.P. of Strategic Business Development for Electrolux Professional. His experience on the operator side includes 23 years of international work with McDonald's and Yum! Brands. Today, as a supplier, he's still working the global streets. "Emerging markets are difficult for rapid expansion. Brazil is start-and-stop these days. For Russia, currently, there's quite a bit of skepticism about the capacity of the market and a lot of uncertainty about where President Putin is going."
Brazil's start-and-stop is tough these days as its economy continues to dive. It contracted by 3.6% in '16. Eight consecutive quarters of contraction have added up to the worst recession in Brazil's history, and economists don't see any imminent solution.
Russia, for its part, is developed and offers potential, but it has its challenges as well. With a population of 143.4 million, nearly 12 million are concentrated in metropolitan Moscow. The country's economy, at roughly a tenth the size of the U.S. economy, has its ups and downs and is currently hampered by economic sanctions leveled by the West in response to multiple political issues.
India, meanwhile, is somewhat mixed. Newby points out it's poised for aggressive development, and in the long run offers enormous potential. Yet in the shorter term the country remains a patchwork of infrastructure and no infrastructure, with a matching patchwork of regional regulations.
And China. After decades of economic growth rates frequently in double-digit territory, the country's GDP growth more recently has slowed to single-digit levels, but the current rate of 6.5%-7% is still big by Western standards, and a population of 1.4 billion offers great potential almost no matter what.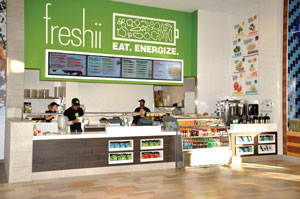 Fewer, Stronger Partners
If you're thinking about expanding into a developed market, you'll find the process has become simpler in the past few years. The basic steps are still similar. You'll research a few countries of interest, check out their economies, demographics, level of development, etc. Then, after zeroing in on a host country, the next moves follow—getting the paperwork going, getting referrals from U.S. agencies and host-country offices, etc. But with today's better communications technology and some streamlined procedures, the timeline is greatly compressed. What used to take three years might just take one or two.
Unlike 10 years ago, you can get some good baseline information online now, and that saves time. But you'll still need to talk to professionals who really know the nuances. Check out U.S. government offices in the host country. They can advise you about the ins and outs. For that matter, you can start with Commerce or State Department offices here in the states, and they'll steer you to the right people. And don't be shy about asking your industry peers. Find out who's already in your target market, and get their advice.
"And watch what the hotels are doing," Newby advises. "Is there a shortage of hotel space? Follow the hotels." Hotels are great sources of information about local supply chains, tourist trade, seasonal trends and more.
The next step is securing a local partner in some kind of joint venture, or a licensing or franchise agreement. It used to be that most countries required you to partner up, and in some cases required a local majority ownership. Many countries have loosened up those requirements, but having a local partner still makes sense in most cases. It's worth it to team up with someone who knows the local market, local consumer habits and has the connections to get things done. Going it alone generally isn't worth the downside.
Historically, picking the right partner has been daunting because candidates often tended to be small local operators who were relatively unknown and difficult to vet. For decades it's been a touchy, time-consuming process, and anyone who's been through it will tell you to vet every candidate 10 times, and then another 10 times because if you pick a bad one, undoing the agreement can be difficult.
But in most developed markets that process is easier these days. The field of local partners has evolved dramatically. Stronger partners have tended to grow and diversify across many concepts. They're higher profile, with better resumes, which simplifies and speeds the selection process. In fact, some regions have seen the rise of big master franchisees that operate dozens of U.S. concepts and scores if not hundreds of units. They have resources and clout. They already have relationships with strong food suppliers. Many even have maintenance teams.
Middle East
"In the Middle East, there are basically two or three really big franchise operators," Newby says. "They control the markets." The region has always been a challenge for Westerners, he notes, because of legal and cultural differences. "At McDonald's back in the 1980s and '90s, it took a long time to get things done in the Middle East. Whatever it would take in the states, multiply by six. But now, having a predominantly local structure gives you speed. Which is good because you don't have 18 to 24 months to get a store up and running."
The region as a whole is a hot market these days. "Next to North America, the Middle East is coming on quickly," Hallett says. With competition as tight as it is in the U.S., he notes some chains "can have a higher average unit volume in Dubai than they can in the states."
"The [Middle East] markets themselves have certainly become more familiar than they were five years ago," says Brad Pierce, President of Florida-based Restaurant Equipment World, which delivers equipment to more than 110 countries around the world. "Especially Dubai in the UAE, and Qatar and Bahrain are more friendly to foreign business now than they were just a few years ago," says Pierce, who spends much time in and out of his Dubai facility. "And there's a big change in perception here in the U.S. Now it's perceived as normal to open up in the Middle East. It's not a scary thought anymore. It doesn't feel like walking on the moon. Five years ago, equipment people with chain customers were wary. Not anymore."
Easiest countries in the region to do business with? "I'd include UAE. Bahrain is fantastic. Business regulations are much easier to work with now. Qatar. Kuwait," he says.
"Then you need to be in Saudi Arabia," he says. "It's the biggest market and also most challenging market." Pierce says the country is very traditional, and business is very territorial. "You're very dependent on a local partner there. You need to do a lot of due diligence."
Like Hallett and Newby, Pierce credits large, strong partners in the Middle East for simplifying expansion there. He also notes the business class in the Middle East tends to be educated in America or the U.K., so there's a high level of familiarity with concepts, customs and expectations. All that makes doing business easier.
In the urban markets, the equipment channel is pretty well developed. Pierce says local dealerships tend to carry equipment from Asia, especially China, for local operators. But U.S. chain business tends to stay with American brands, and maybe European, and that channel involves orders and shipments. The big conglomerate operators, the mega-partners who might be licensees/franchisees/joint-venture partners operating scores of different concepts, generally handle their own orders and distribution.
Which is good, because shipping from half a world away takes time, and differences in customs and business practices still matter. Each country has its own duties, as well, so shipping costs can vary wildly and unpredictably. And each country, and even territories within countries, has its own regulations to be met for transportation, certification, installation and so on.
More Changes Coming
The trend to more and more involvement with local operators appears to be inescapable. And logical, too. Where's the money, and where's the expertise? How much does it cost to have Americans involved in foreign operations? These are big questions, and especially in publicly held companies, there's much pressure to shed costs and accelerate return any way possible.
"Look at all the operators," Newby says. "Yum! recently moved to a predominantly franchise structure in China. They're selling off operations to franchisees. Back in the early 2000s, at Yum! we'd keep our hand in the game long enough to show the franchisees how to run the operation and be profitable.
"Now, it's different. Now, a master franchisee sells the brand, finds franchise operators and sells them the systems and tools, basic information, and signs an agreement. There's not much left of the corporate teams; you don't have a central body driving a strategic plan. It's been moved out to the regions and local markets."
That might be the future for more brands in more global markets, Newby suspects. "U.S. chains overseas will not be operating companies—they'll be brands and trademarks, but they won't be involved in supply chain management, engineering or ops training."
Stay tuned. As soon as you know what's happening, it'll change.