Editor's Take
We Love What We Do, And It Shows
We've published Foodservice Equipment Reports going on 21 years now, and many of us on staff have more than 30 years of experience covering the foodservice equipment and supplies industry. It's a topic near and dear to our hearts. For us (equipment geeks that we are) it never gets old. We have a pretty good understanding of what you need to know to make informed decisions when you're building kitchens and specifying equipment for your concepts; what we don't know, we go find out for you. We share with you the industry news, trends and developments we pick up every day in the course of doing our jobs and do our best to deliver the information to you in the most useful, accurate and, we hope, enjoyable way possible. All of us at FER love what we do, so it feels incredibly good to know that our peers in the B2B publishing world think we're doing a good job serving you as well. This year, FER was named a finalist in four categories of 63rd Jesse H. Neal Awards, the highest honors in B2B publishing. On March 31, I attended the awards luncheon in New York and was thrilled to hear our name announced as the winner for the Best Instructional Content in our revenue group. From a field of more than 600 entries, whittled to 145 finalists, we are one of 13 winners in our revenue group across the entire B2B publishing spectrum. The nods and win are a wonderful affirmation that we're delivering quality content. We do it thanks to a tight-knit team of very dedicated editorial staff (just four of us including Robin Ashton) and a remarkable, seasoned group of freelancers including our senior contributors Janice Cha, Michael Sherer and Brian Ward. One of our Neal nods was for Overall Art Direction/ Design. We have our Art Director Julie Wilhm to thank for somehow managing to make an abundance of stainless look good. We heard in late March that we're up now for six Azbees as well, awarded by the American Society of Business Publication Editors. Four are for content and design awards within the Upper Midwest Region category and two are for National Awards, one for content and one for design. This is another great honor. When it comes to B2B industries, you'd be hard pressed to find one more fun than hospitality. Winning awards for covering it makes us feel doubly lucky.
---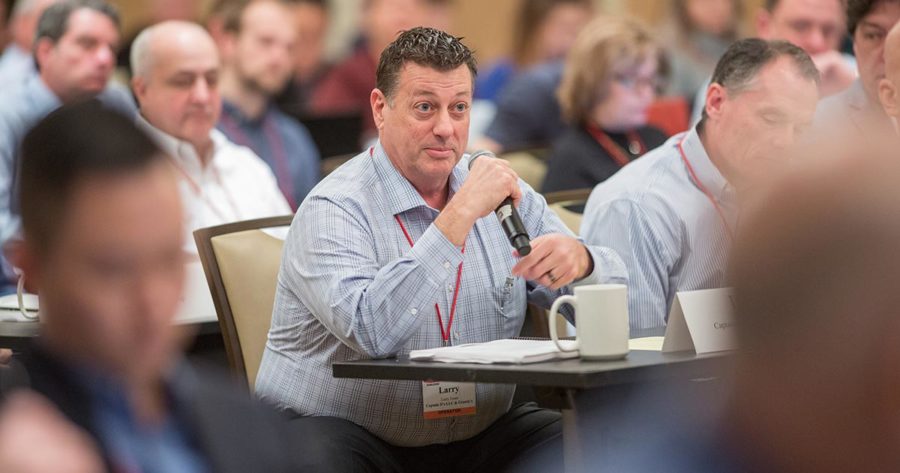 Advance Your Knowledge of Foodservice Equipment Technologies at MUFES
MUFES is a one-of-a-kind event for foodservice equipment decision makers from multiunit chains and noncommercial facilities.