People
Late Breaking News
Schmidt Named Antunes' Director Of Strategic Operations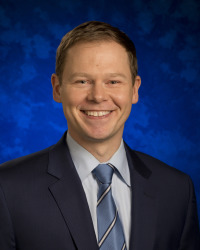 Antunes has named Daniel Schmidt as Director of Strategic Operations.
Schmidt has worked for Antunes since 2010, most recently served as director of sales. In his new post, he'll oversee the marketing, product management, and supply chain departments and work with internal teams, suppliers and other partners to manage the product life cycle in order to increase the efficiency of operations.
"As our company and portfolio of products grow, it is important that we find ways to be more efficient in the way we manage and spend our resources," says Antunes President Dan Hartlein. "Daniel's role enables us to address these objectives and provide the very best products for our customers."
Industry veteran Steve Obermeier, who joined the Carol Stream Ill., manufacturer earlier this year, succeeds Schmidt as Director of Sales.