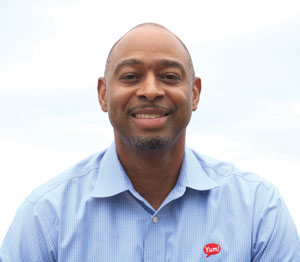 Roger McClendon, most recently chief sustainability officer for Yum! Brands, never thought he would stay in the foodservice business. His first corporate foodservice gig started in 1987 at Chiquita. "But because of the relationships and the passion for food, I never left; it's a great business," he says.
McClendon retired this spring from his role at Yum. He joined the company in '96 as an engineering project manager for Kentucky Fried Chicken. As the company's first chief sustainability officer, McClendon has made a substantial positive impact on the global brand—which operates about 44,000 restaurants in 135 countries—as well as the entire industry. He created Blueline, a sustainable design guide for restaurants built on the LEED certification program. More than 5,000 Yum restaurants around the globe have implemented Blueline technologies. He's overseen the construction of more than 30 LEED-certified restaurants across nine countries. And he's especially proud of being a part of the construction of China's first green restaurant, a KFC in Shanghai built in 2013.
In fall, McClendon helped Yum gain credit for the first time from the Dow Jones Sustainability North America Index, which tracks sustainability performances of businesses.
Jumping In
McClendon, who grew up in Champaign, Ill., says a job working in a pizza parlor in high school was his first-ever role in foodservice. Later, in the summertime, he worked in a food science lab at the University of Illinois. After earning his degree in electrical and computer engineering from the University of Cincinnati, McClendon worked in Ecuador and Costa Rica for Chiquita. "I started to learn about the history of a corporation, distribution networks and retailers like Kroger. That's where I met Dave Brewer," he says.
It was Brewer, currently COO at Middleby Corp., who called McClendon, some years later, after McClendon had left Chiquita and was working in the paper industry, to invite him to consider a role at KFC. "I started laughing," McClendon says, "because here I was doing high-tech control systems, writing software and algorithms, and automating parts of a plant environment in the paper industry," he says. Why look at KFC? But he was intrigued and went to Louisville, Ky., to interview.
"I took the job because I was fascinated by the complexities of how many stores they had, and the challenges of the labor pool, which turned over at 300%-400%; it's a tough industry to keep people interested," he says. "So, I found that very challenging and jumped in with both feet." Looking back, McClendon says the most daunting challenge of his career was serving as director of global engineering for A&W and Long John Silver's, back when the chains were part of Yum.
"I was running two businesses, managing two franchise boards, and that was my first director role," he says. "I did that for a year and a half without any direct reports and it was an amazing growth opportunity because I justified the engineering value to both businesses, and they invested resources for us to build an actual engineering team to support both brands," he says.
Secret To Success
McClendon has had many mentors throughout his life. Yum's now-retired executive chairman David Novak was an influence. "He inspired me because of his drive and, if you ever listen to him speak, he is very electrifying and passionate," McClendon says. "He taught me a lot about setting goals and challenging myself; it's about taking risks and learning from your mistakes."
It was Novak who named McClendon chief sustainability officer. "I was at KFC and building my career when I saw an opportunity that wasn't quite corporate social responsibility, but more sustainability related; it was about improving operations and mitigating risk. I pulled a strategy together to set the company in a new direction," he says. "Novak loved it, gave me the title and I never looked back."
Both McClendon's parents also inspired him. "My father taught me to really look at things in a critical nature, to analyze things and make my own judgement," he says. "This critical analysis laid the foundation for becoming an engineer and it taught me how to become successful in a dynamic, challenging environment."
Most importantly, McClendon says his wife, Suzanne, is the secret to his success. "She's my best friend," he says. They've been married for 28 years and have four children. Once retired, McClendon plans to start his own consulting firm with a focus on sustainability, engineering and operations. He's eager to share his experience and know-how. He plans to give back as well by serving on the Board of Trustees for Spalding University and on the Student Advisory Committee of the University of Louisville J.B. Speed School of Engineering.
Additionally, he plans to work with a basketball-centered college prep school called Aspire Basketball Academy. McClendon himself had an impressive basketball career. In college, he closed his career as the number two scorer, second only to Oscar Robertson. In high school, McClendon was a McDonald's All-American and one of the top 25 high school basketball players in the U.S.
To those building a career in the foodservice industry, McClendon says, "Cherish it; don't take it for granted. The hospitality business will always be a place for those who give great service and come up with innovations and technology to make the experience better. Enjoy it and continue to make great relationships."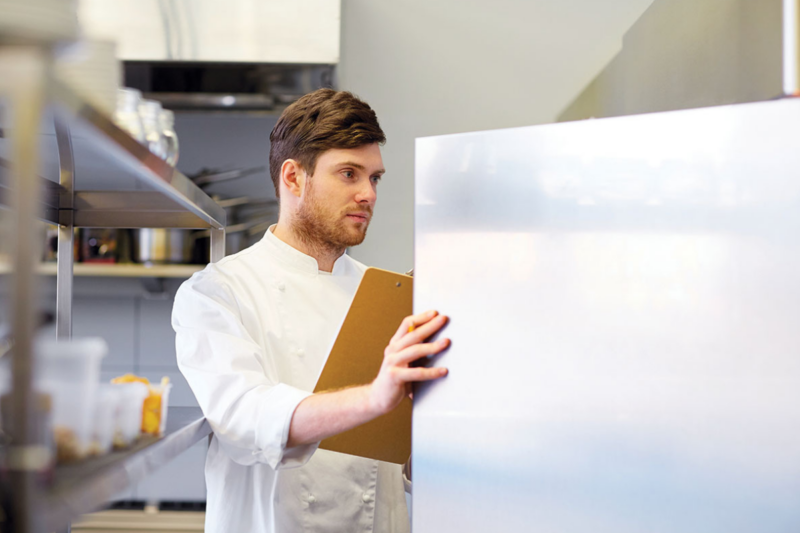 Uncategorized
RSI's Mark Montgomery's persistence and patience is key in repairing an operator's failing reach-in cooler.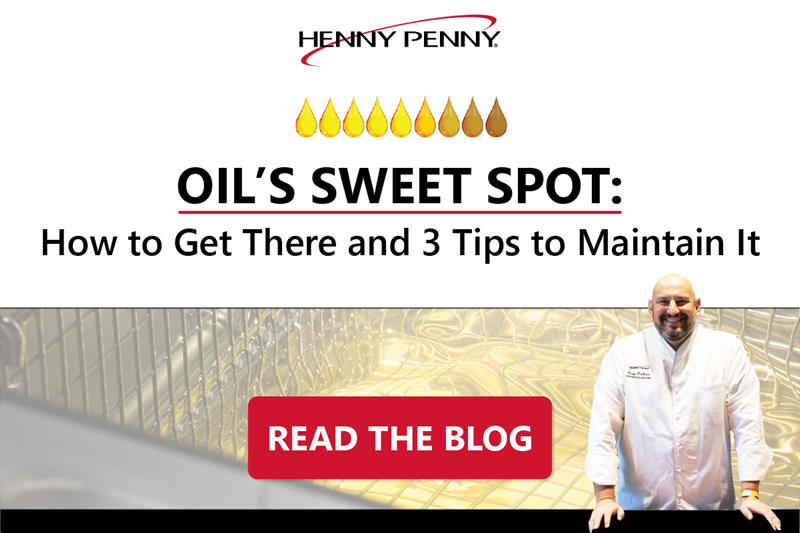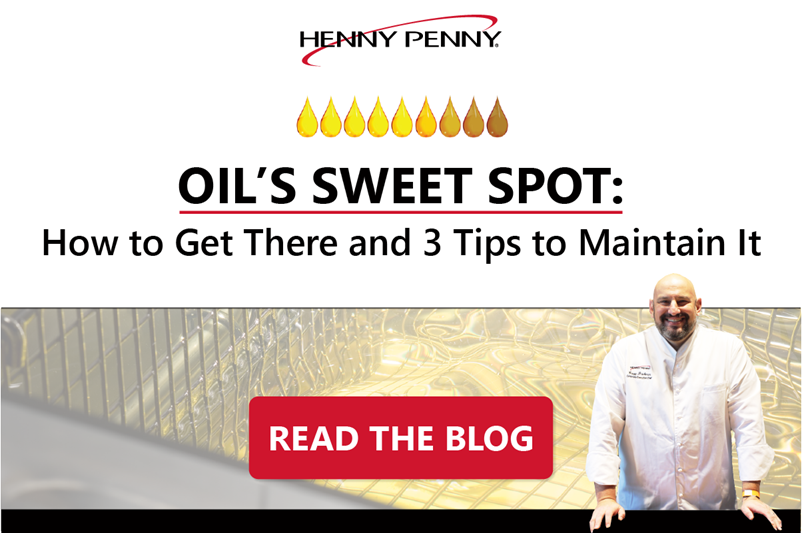 Uncategorized
Like many in the world of foodservice, you may assume that cooking oil performance is at its peak when you first start using it — but did you know there...