Global News
Manufacturer/Dealer
People
Late Breaking News
News
Nerbonne Takes a Seat at Middleby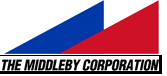 Robert Nerbonne, a longtime fixture in corner offices, has joined Middleby Corp.'s board of directors.
Nerbonne brings more than 35 years of strategic business expertise to Middleby, including a number of top positions in the E&S industry. He was CEO of Ali Group North America from 2009-11, and led Enodis (now Welbilt) as Group President, Americas. Before joining Enodis, he held various leadership positions in the commercial foodservice industry, including president of Pitco from 1988-98.
Most recently, Nerbonne has been at Cooper-Atkins Corp.; he joined the company as a consultant in 2012 and was named executive vice president, officer, and member of the board of directors two years later. He assisted in the restructuring and consolidation of company ownership and led the sale of the company in 2018.
"Bob has proven strategic, operational and financial expertise and is familiar with the business drivers and competitive landscape within our industry," says Middleby Chairman Gordon O'Brien. "He also brings experience in acquisition strategies, further strengthening the composition of the Middleby Board."