How to Specify a Pre-Rinse Unit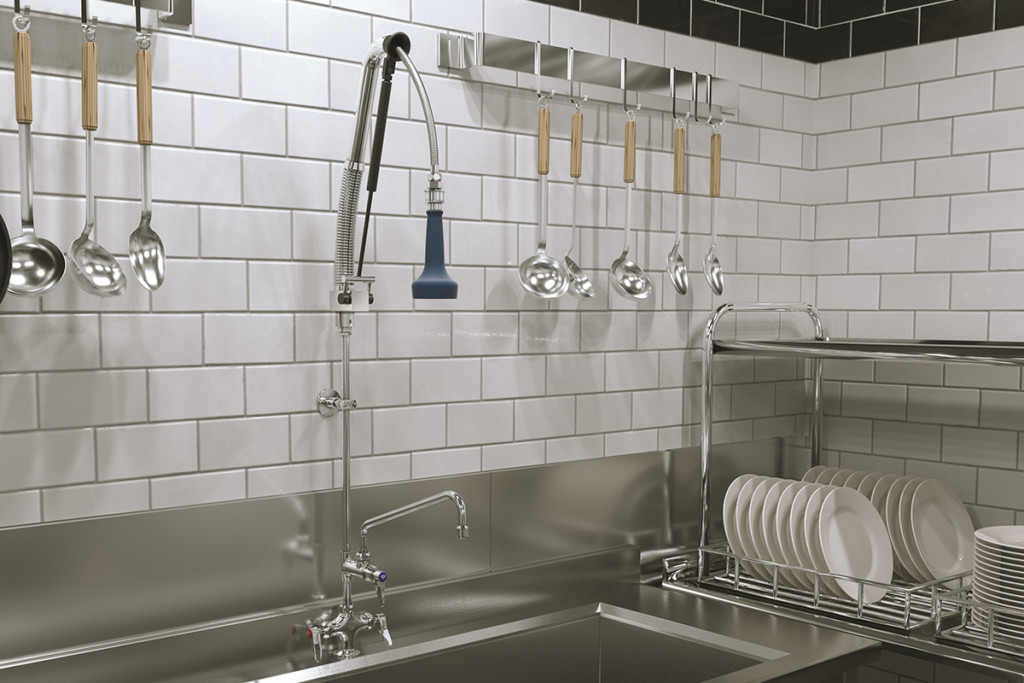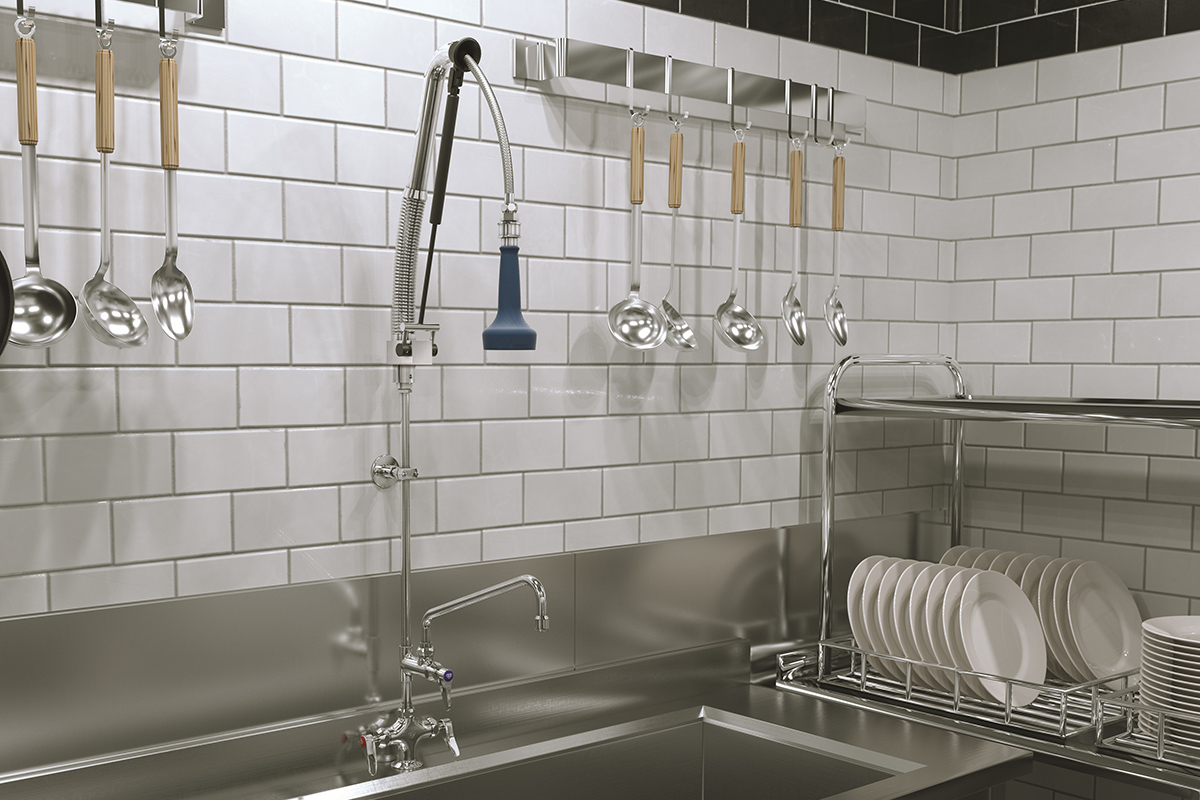 Kitchen operations without pre-rinse units may spend more time scrubbing dishes by hand, risk clogging up dishmachines with food debris and wind up with still dirty dishes. Despite how essential they've become in the back-of-house, they are notorious water hogs. Because they use water pressure to remove food waste from dishes prior to dishwashing, which results in overspray, the units account for nearly one-third of the water used in an average commercial kitchen, according to the Environmental Protection Agency. That amounts to about 53 billion gal. of water each year to rinse dishes with pre-rinse spray valves.
For the past five years, the Department of Energy encouraged the use of pre-rinse units that were labeled as WaterSense, an EPA program in which products and services are certified to use at least 20% less water, save energy and perform as well as or better than regular models. This January, however, the DOE adopted that high-efficiency criteria as the national standard.
That means that all new commercial pre-rinse spray valves manufactured in the U.S. are required to have maximum flow rates between 1 gal. and 1.28 gal. of water used per minute (GPM), depending on the product's spray force (the amount of force exerted onto the spray disc, measured in ounce-force).
Considering old spray valves used upward of 1.6 GPM, the DOE estimates that switching to a DOE-compliant model can save a typical commercial kitchen more than 7,000 gal. of water per year.
Whether you're gearing up to specify a pre-rinse unit specifically with water conservation in mind, or simply need a new unit, here are the details to consider before selecting a model.