2019 Industry Service Awards: Brad Pierce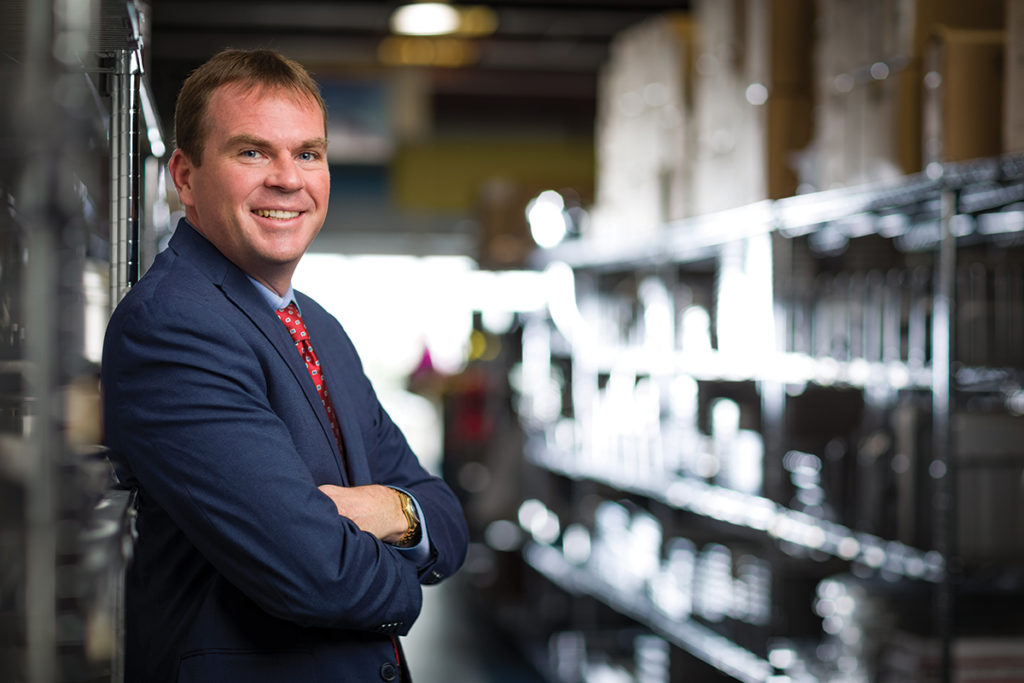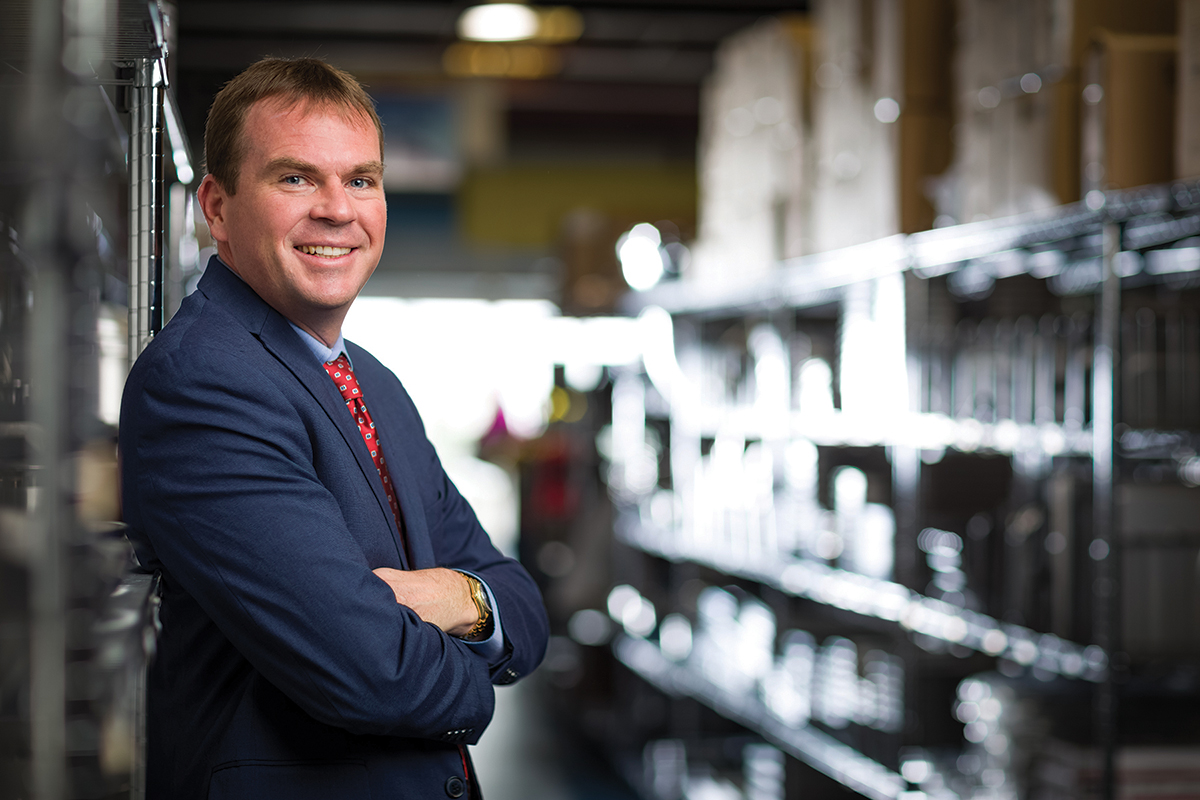 Brad Pierce, President, Restaurant Equipment World, Orlando, Fla., is like the guy in the Dos Equis ad campaign, according to Brad Wasserstrom, President of the Wasserstrom Co., Columbus, Ohio, and a FER 2017 Industry Service Award winner. "I call him the most interesting man in foodservice."
Pierce is in constant motion. He runs a family-owned business started by his father in 1976, and has created more than a half-dozen companies of his own, from online equipment sales to corporate investigations, and defense contracting to public speaking and aircraft leasing.
About the only time he stops moving is when he has to make an emergency landing in the airplane he's piloting, something he's done twice. The first time, he was flying a cancer patient to New Orleans as a volunteer pilot for Angel Flight when the plane had a mechanical failure. As the plane went down, Pierce had to avoid numerous high power lines and highway overpasses to safely land.
Though the incident put him off flying for a while, it couldn't keep him down. He's since flown relief supplies to disaster victims in places as far-flung as Haiti, and patients or transplant organs to hospitals numerous times, all on his own time and at his own expense.
Pierce also uses his plane to service both customers and the industry, which allows him to do more in less time. "I call it doing business at the speed of flight," he says. "Last week I traveled 4,200 miles; on commercial airlines, that would have taken me three weeks to get where I needed to go. When someone asks when I can come look at their operation, I answer, 'What time today or tomorrow will work for you?'"
Pierce has always been a self-starter. He created his first company at 13 in middle school selling computer equipment, and got his first formal job at 16. But he was always expected to help out the family business.
He developed his first website in college to sell the company's equipment and supplies online. The site built traction, so after graduation he joined the family business full-time to grow the online division. Early on, a customer in the Middle East ordered 1,500 equipment-and-supply items worth $2 million from the website and said they'd send two Boeing 747s in a week to pick up the order. "I didn't know filling the order was supposed to be impossible," Pierce says, "so I thrived on the challenge."
His innovative thinking and quick response earned him a lot of subsequent business, especially from the U.S. military, which needs supplies delivered to many far-flung places. Learning and understanding the logistics involved led Pierce to start yet another company that specializes in rapid procurement and delivery of supplies for disaster and conflict areas, as well as his volunteer efforts as a Homeland Security Emergency Transport pilot.
He's also given back as much or more to the industry he loves. "I grew up around FEDA members, and there have always been people there to help me, mentor me, and cheer me on," he says. "My volunteer efforts started with small things like visiting the FEDA office during the NRA show and bringing the staff a bag of treats." From there, he took a 14-year journey with the organization, only recently stepping down from the post of board chairman.
"He was right behind me on the executive board at FEDA," says Wasserstrom. "He was 'the other Brad' until I officially passed the torch and became the other Brad, and he retired from the board as 'The Brad.' He's always been someone I can call to talk through issues."
The two Brads and incoming FEDA President Joe Schmitt, President, Rapids Wholesale Equipment, Marion, Iowa, (and *FER* 2015 Management Excellence Award recipient), worked on creating a vision of bringing the "five families" of foodservice, comprised of dealers, consultants, manufacturers' reps, manufacturers and service agents, closer together.
"He wants everyone to work together," says Chuck Day, President of Manning Brothers Food Equipment Co., Athens, Ga., "and he wants everyone to survive. We're all in business to provide service and make a profit, but Brad believes in holding people accountable— he wants everyone to be professional, honest and straightforward. He's an altruistic guy who doesn't seem to have a bad day ever, or if he does, he doesn't show it."
For all his exuberance and excitement about most things, Pierce loves nothing more than to introduce himself to young people who don't know anyone at a conference and talk to them. He also mentors about half a dozen young people around the country he's met.
His biggest challenge, he says, has been trying to affect change and get people to think differently. "We're getting some really sharp younger people in the industry who get it and want to help implement change. Ultimately, this business is both high-tech and high-touch. I'm excited about both, but I'm most proud of helping people any way they need it. I love the people in this industry above all else."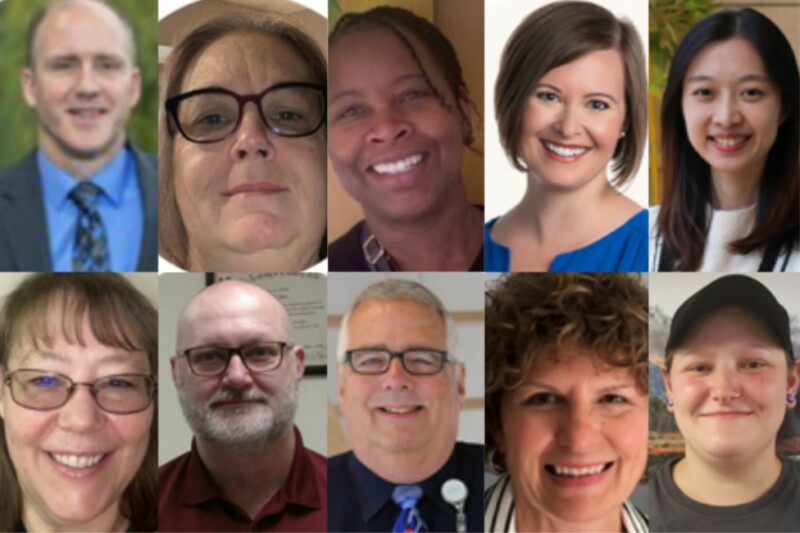 Industry Excellence Awards
The Association of Nutrition and Foodservice Professionals recently honored individuals and corporate partners for their dedication to the association and the foodservice industry.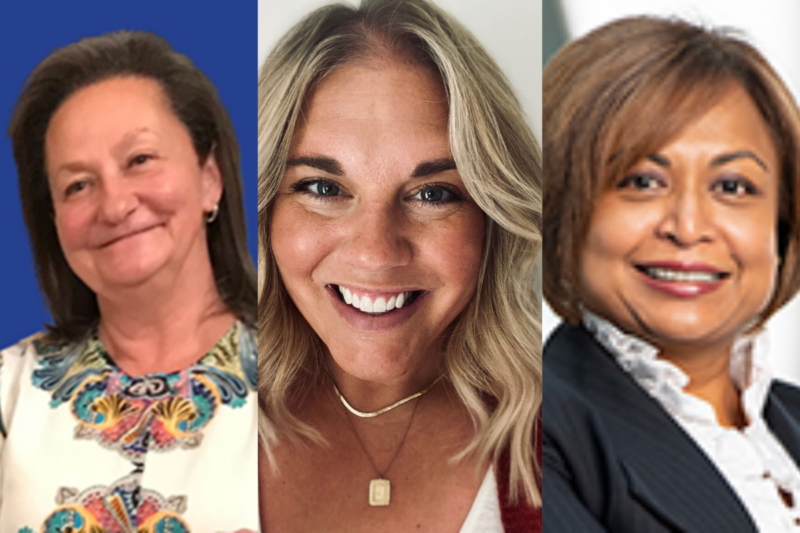 Industry Excellence Awards
The Society for Hospitality and Foodservice Management announced the winners of its Directors' Awards at the 20th Anniversary Critical Issues Conference.