2019 Industry Service Awards: Wayne Stoutner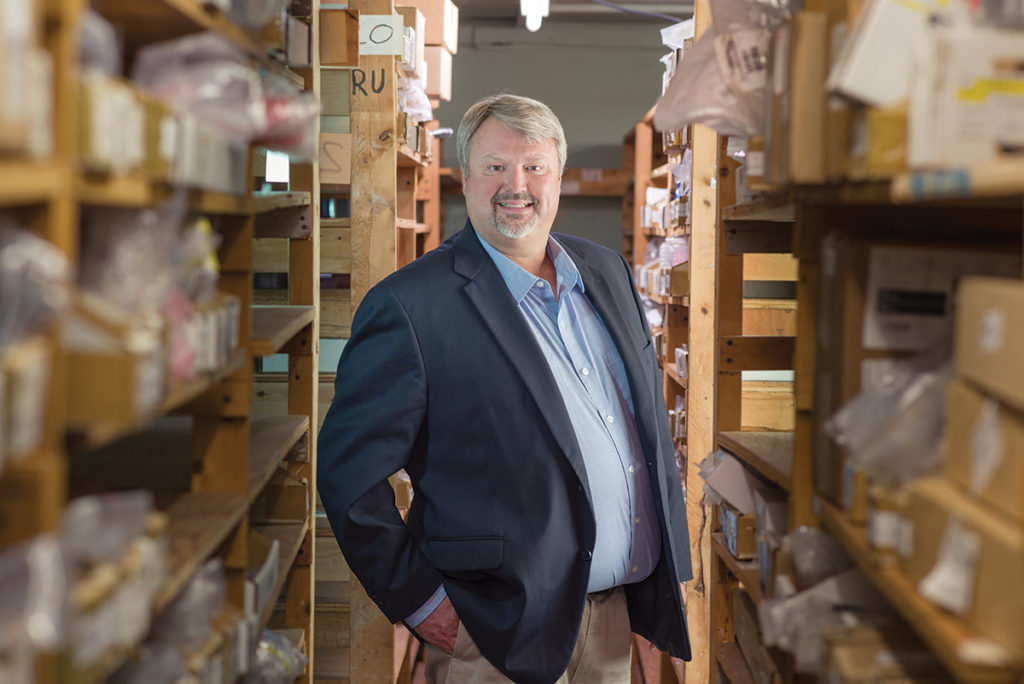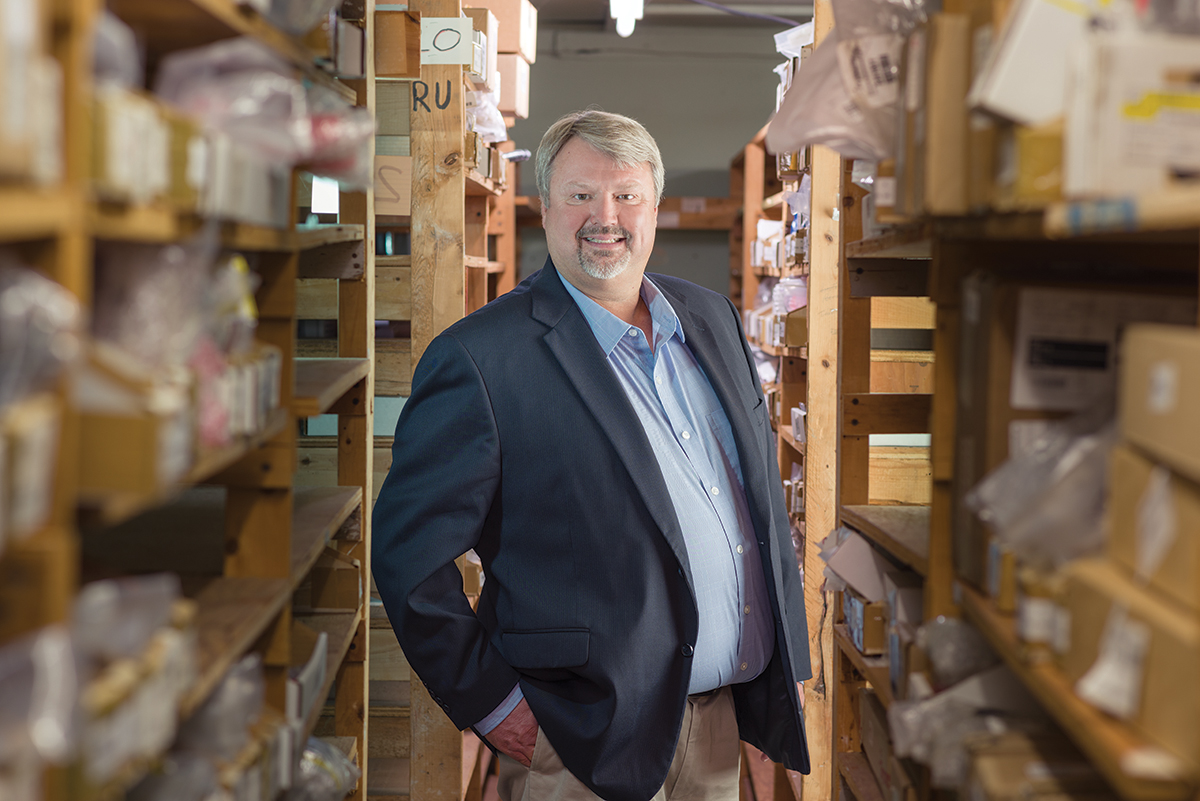 Wayne Stoutner, CEO, Duffy's-AIS, Rochester, N. Y., likes to work hard and play hard. Since one of his passions is tournament fishing both in New York and Florida, he often takes customers, business associates and friends out on Lake Ontario in his charter fishing boat.
"He is a very happy person," says David Hahn, Owner, FESCO-Tennessee, Knoxille, Tenn., "and he always wants to make sure those around him are comfortable and having a good time."
What Stoutner doesn't mention is that at least once a year, through Project Healing Waters, he takes military veterans out on one of those fishing excursions.
"In our business, we always give vets the first look when hiring," says long-time business partner and Duffy's-AIS V. P. Paul Glowacki. "This past summer, one guy's wife had cancer, and Wayne said, 'You guys have had it tough,' and offered them his house in Florida for a week."
Stoutner got his first taste of the industry as a dishwasher in his parents' restaurant at 13, and in high school as a shift supervisor at a Pizza Hut. He and Glowacki met in a college accounting course. After graduation, Stoutner was working In another restaurant when Glowacki walked in. During their ensuing conversation, Glowacki asked him if he'd ever consider working for an equipment service company.
Stoutner ended up joining Appliance Installation & Service, where Glowacki was the service manager. In 1992, he became the company's assistant service manager, and in 2002 he bought out the owner.
"After I purchased the business," he says, "a lot of people I know said I should get involved with CFESA and run for the board. I got on the board a few years later and became treasurer. Eventually, I felt I could give back some of my unique skills that might be helpful to others."
An example of his characteristic modesty, the statement belies his true accomplishments at CFESA in his 10 years as treasurer.
"CFESA almost became irrelevant 10 years ago," Hahn says. "We got on the board at about that time, and Wayne brought the organization back to prominence and relevance."
Stoutner's business background and common sense made him ask questions, like why CFESA was renting space in a strip mall instead of owning its own headquarters building, or how he could help smaller company members do a better job of understanding their costs so they could operate more profitably.
Ultimately, he made his case to both the CFESA board and membership, spearheading plans for a world-class headquarters and training facility. He helped shepherd the project through every step of the design/build process. Then, with his business acumen, he helped the organization invest its funds in financial instruments that helped pay for the new building.
Stoutner's vision didn't stop there, however. "In his 10 years on the CFESA board, he's invested his personal time and money into improving the membership's professionalism," says Bill Keith, V.P. of Project Management, BHS Food Service Solutions, Buffalo, N.Y. "He was the first service technician in North America certified to teach service technicians how to install foodservice equipment."
"I serve as one of the two CFESA installation trainers," Stoutner says. "We set the certification standards for equipment installation, and CFESA has trained 60 people in about 35 companies who are now certified in equipment installation."
Applying the same rigor and common sense to his own business, Stoutner engineered the merger of three companies— Duffy's Equipment Service, Appliance Installation & Service and Express Commercial Services—into one company that can install and service equipment across all of upstate New York.
"The companies together can fix anything and cover more territory," Keith says. "That's good for me and companies like mine. Wayne's a good businessman and partner. We've been on jobs where we've put up walk-ins together. I never even think a problem isn't going to be taken care of when I work with his company. As a subcontractor, they make sure we look good."
Locally, Stoutner and the company support two upstate New York Boy Scout summer camps. The company also supports Little League and soccer teams, as well as donates kitchen equipment and repair services to churches and other charities.
Stoutner, though, is most proud of the work he's done for CFESA. "What you get back from these organizations is well worth the small effort you put in. I've built a network of people I never would have met if I hadn't spent time volunteering. Prior to our merger, I reached out to the CEO of a very large kitchen equipment parts and service company and asked for advice, and he said he'd love to chat and spent more than an hour on the phone with me. He even referred me to others in his organization who could help answer my questions.
"If it weren't for my involvement in CFESA and the four meetings I attend each year," he continues, "I might not have traveled to some really wonderful places. And the combination of spending time with peers and industry folk and traveling to and relaxing in some unique locations really has been a highlight of my career."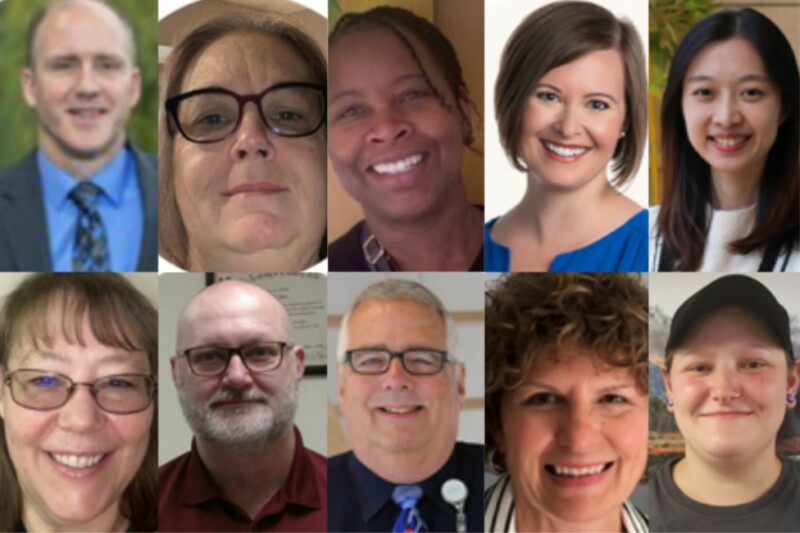 Industry Excellence Awards
The Association of Nutrition and Foodservice Professionals recently honored individuals and corporate partners for their dedication to the association and the foodservice industry.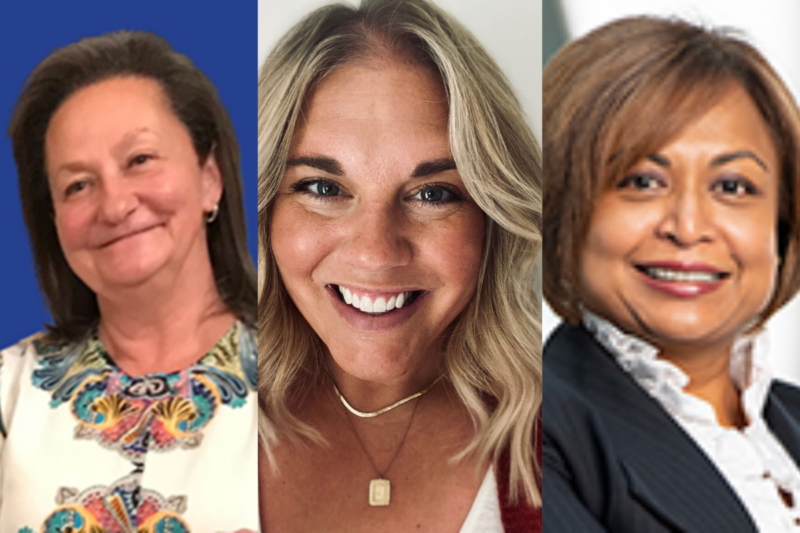 Industry Excellence Awards
The Society for Hospitality and Foodservice Management announced the winners of its Directors' Awards at the 20th Anniversary Critical Issues Conference.