How to Spec Custom Serving Counters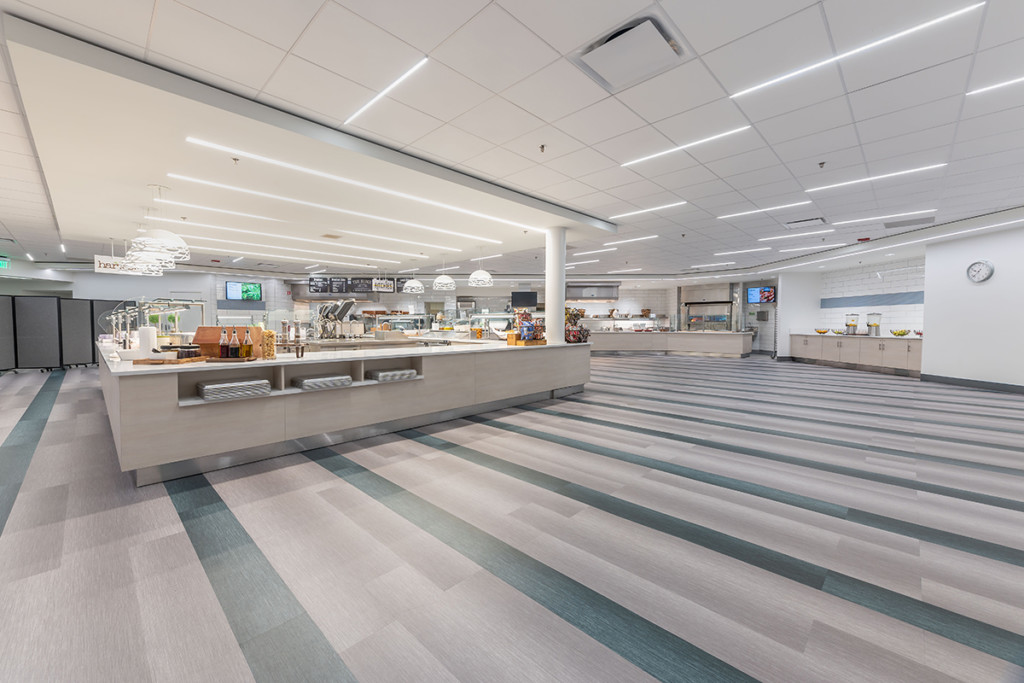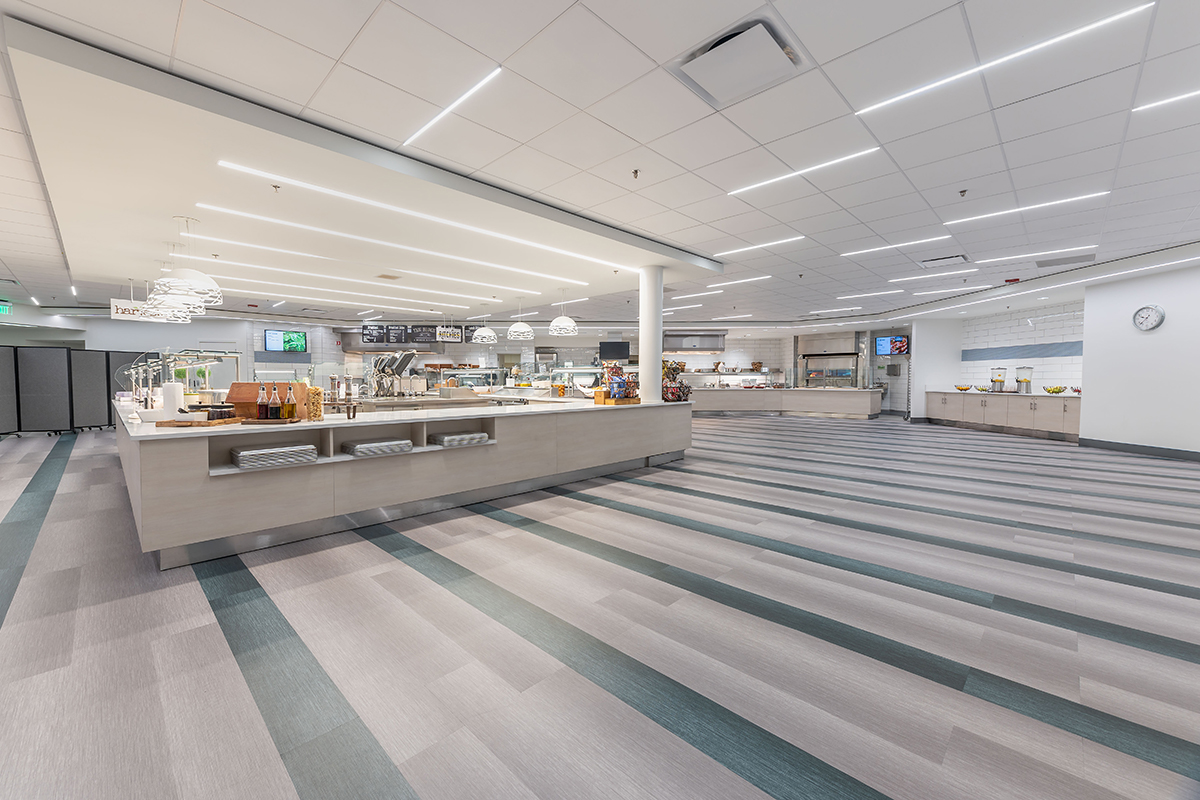 Foodservice operators can specify basic portable serving counters—and for many facilities, that may be a perfect fit. But if you're a corporate or healthcare dining provider or a university with cafeteria facilities, you know that serving counters play an outsize role in how you present and serve food. Done well, the right counter—plus great food—can help you attract and retain customers.
Beyond their function, serving counters often end up being the prominent design feature and merchandising piece in a space, so it matters how they look. Having counters custom made allows you to choose everything from the length and shape, to the countertop and facade, to functional features such as hot/cold wells, lighting and cutouts for holding plates and other serving items.
In the past, getting that custom look often required long lead times and working with several suppliers—fabricators, millwork shops, etc.—to get all the elements you wanted. Now, more serving counter providers have both the engineering and manufacturing expertise inhouse to design and fabricate counters to your specs using whatever materials you'd like.
To get the outcome you're looking for, do your homework in three key areas—functionality, flexibility and design aesthetics.
Functionality
First and foremost, a servery has to function within the space allotted for it. Nail down your menu concepts, then determine the capabilities required of the servery components.
Construction. Materials you spec for different sections depend on where and how each piece will function. Who are your customers and how will the servery be used? What's the expected lifespan of the servery? Answering questions like these will help you pin down construction specs. Wood framing, for example, is inexpensive, but not a good material to use around heat or moisture. Steel framing will give you the most durable construction, but you may not need it everywhere. A designer might use millwork construction for cashier stations, sturdy angle-frame construction for beverage and salad bar stations, and totally customized, engineered construction for the main serving counter, one maker says.
Technical needs. Issues involving utilities such as the location and specs for plumbing, drains and electrical connections need to be addressed early in the planning process, and you should feel confident that the serving counter supplier you choose can proactively deal with these and other technical challenges. "Who you choose to install the components, for example, may determine whether the components are individually wired or designed with a single connection point," says Ray Soucie, FCSI, Webb Foodservice Design, Portland, Ore. "A single connection point is a lot easier to install. We try to design things like breaker boxes into island counter equipment so if one piece goes down, you can still use the rest of it."