2020 Management Excellence Award Winner: Curtis Restaurant Equipment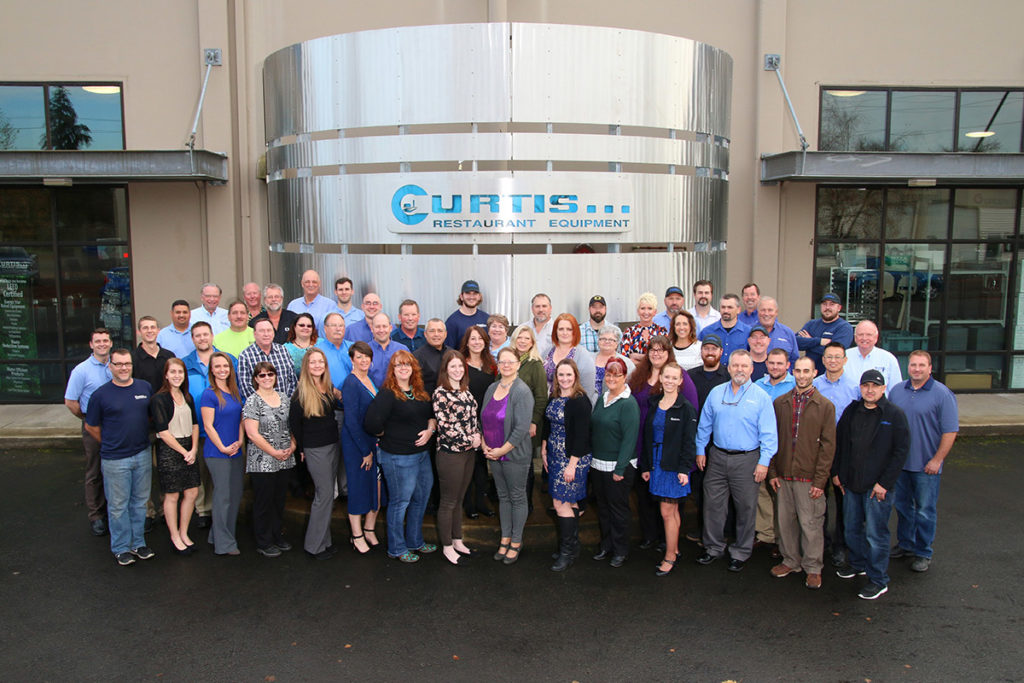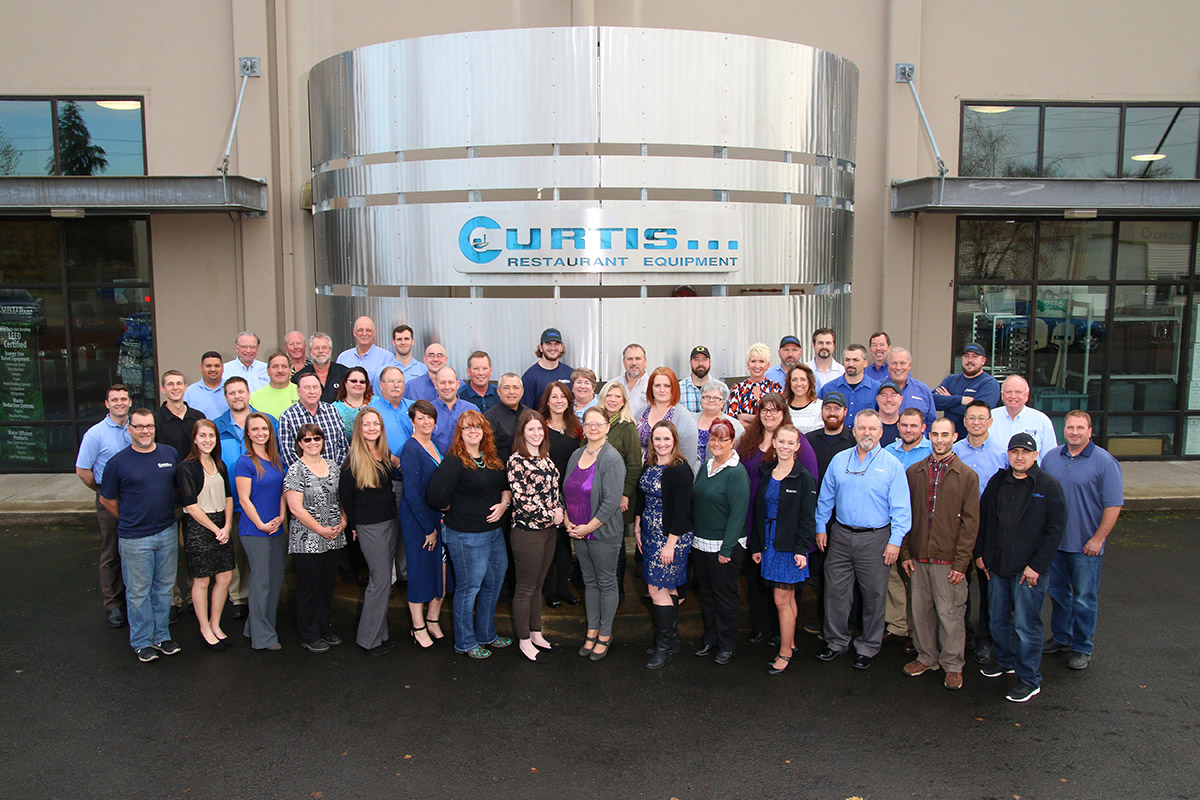 DEALER (Less Than $40M in Sales)
Headquarters: Springfield, Ore.
Founded: 1963
Number of Employees: 67
Sales Volume: Around $30 million
Company Motto: "Helping you achieve your foodservice goals, with the knowledge, trust and dedication of our employee owners."
Jim Sherman, director of sales at Vulcan Food Equipment, experienced first-hand the dedication to customer service and thoroughness Curtis Restaurant Equipment brings to the table when working together on a renovation of the kitchen and demonstration restaurant at Lane Community College in Eugene, Ore. "With large projects like that, there are so many details to consider and a lot of coordination needed to get things done," Sherman says. "But with Curtis on the project, everything went smoothly."
He credits the team's experience and communication as key to Curtis' success. "Not only do I find them easy to work with, but the administration at the college was very happy with the results as well."
Its success also comes from the caliber of its in-house designers, installers and sales staff. "Doing it all in-house gives us much better control over the timeline for the project and the overall quality," says Dan Curtis, president. "This also gives us an ability to really build relationships with our customers and provide the best service possible."
Dan emphasizes relationships in all aspects of the business. "Things are so much different today than when I started in the industry [45 years ago], and they continue to change at a fast rate, from buying groups to internet sales," he says. "But with all the change, one thing has remained the same—this is a people-to-people business."
That commitment to relationships extends to the employees, as evidenced by the transition from a family-owned company to an employee-owned company in 2015. Dan and his brother Mike ran the business their father started in 1963, but with no children to carry the Curtis legacy into the next generation, the decision was made to transfer to an employee stock ownership plan. "My wife Stephanie and I think of our employees as our family, so the ESOP fits well within our legacy as a family business," Dan says.
Almost half of the employees have 20 years or more with Curtis, and the ESOP helps give back some of what they've given over the years. "Our employees have always had a passion for seeing things grow and succeed, and that's even more evident now that they have ownership in the business," Dan says.
The ESOP also provides incentive when hiring in a tight job market. While the long-tenured staff is an asset, the company also recognizes that many will be retiring in the next few years. With that in mind, Curtis has developed a plan for the next five to 10 years which focuses on bringing new people onboard and letting them train with and learn from the experienced employees. "We want to be able to pass on the knowledge to the next generation, and keep all of our working relationships strong and growing," says Ryan McPhail, chief operating officer.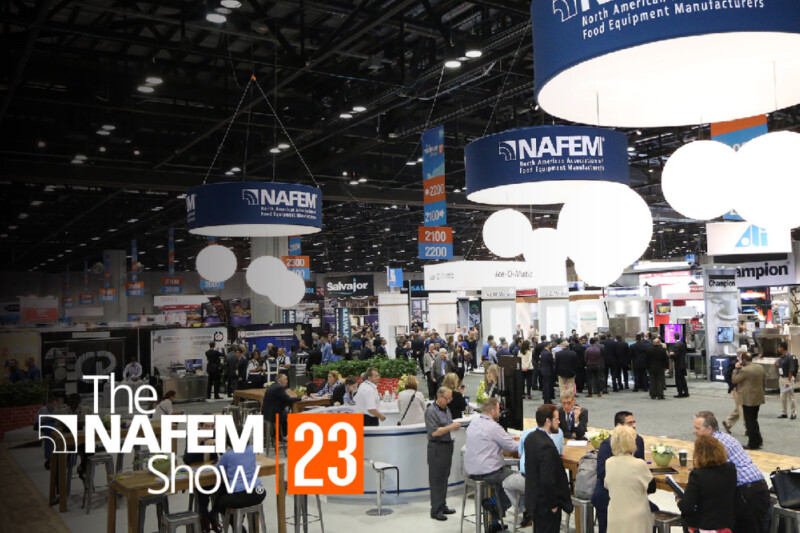 Equipment
The NAFEM Show is a one-of-a-kind experience that connects foodservice professionals with the latest in foodservice equipment and supplies and E&S manufacturers and foodservice professionals from around the world. It's…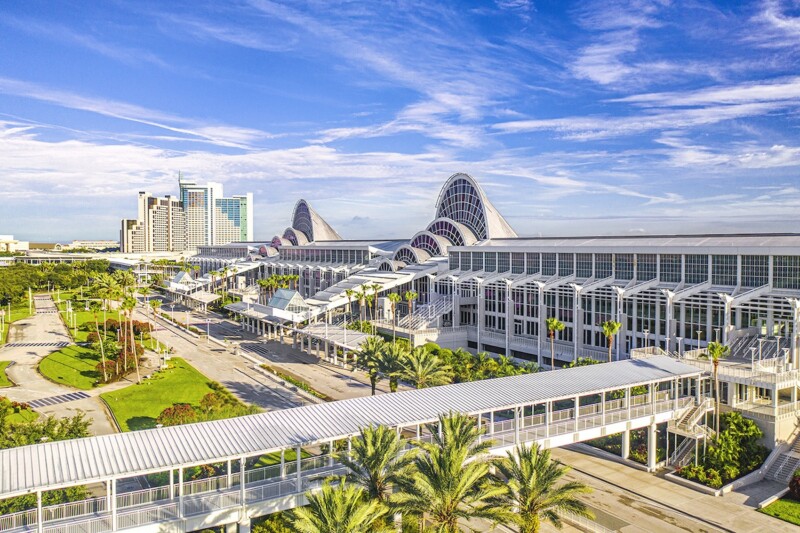 Event Coverage
Buffy Levy, director of The NAFEM Show, highlights good-to-know details ahead of the Feb. 1-3 event.