The all-new Chicago location—complete with a bakery and cafe, restaurant, private dining and more—opens this Thursday, Sept. 28.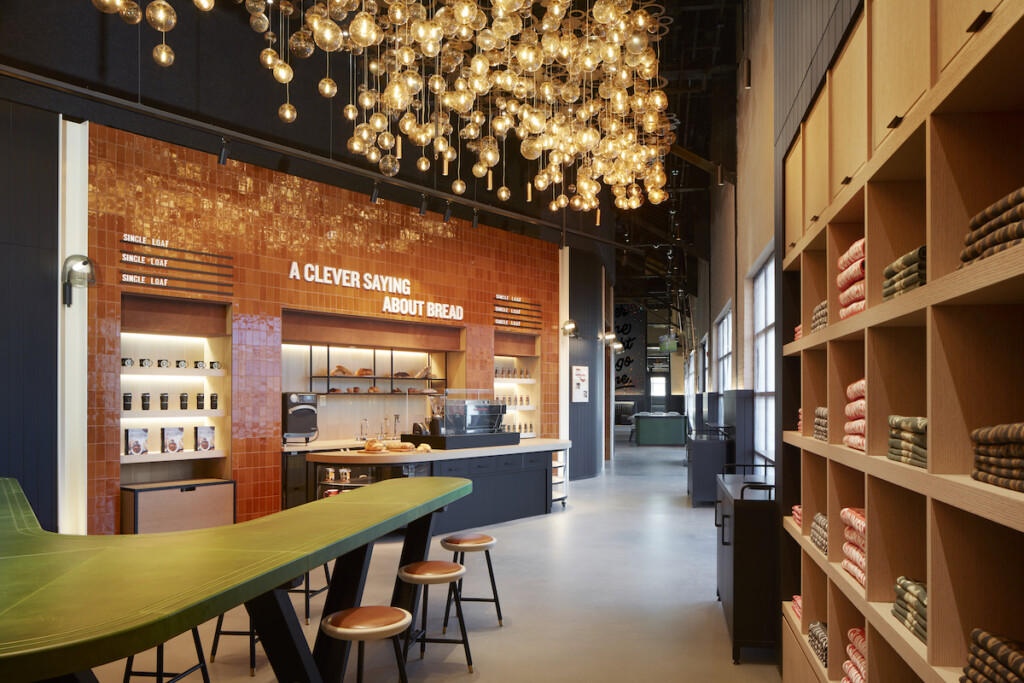 Those who think they may face judgment for an a.m. trip to Guinness Open Gate Brewery Chicago can think again.
Sure, the Guinness name is well-known for its namesake brew—and have that, it shall—but the West Loop location also breaks the mold, featuring the first Guinness bakery. There, freshly baked brown bread, Intelligentsia coffee and assorted treats from Aya Pastry will be available starting at 8 a.m. on opening day: Thursday, Sept. 28.
Ahead of the public reveal of the brewery, taproom, restaurant and bakery at 901 W. Kinzie St., FER chatted with Diageo Beer Co.'s Michael Donilon, head of OGB. Here's what we learned about the new Chicago location's foodservice platforms.
Breaking Bread
OGB's bakery sprouted from a COVID-born effort that took place nearly 700 miles away.
"During COVID, the Guinness Open Gate Brewery in Baltimore baked bread to support the Maryland Food Bank while commercial bakeries remained closed, ultimately baking and donating over 50,000 loaves to our community," explains Donilon. "In Chicago, we're building on our existing Guinness Gives Back relationship with the Chicago Food Depository by baking and donating 10,000 loaves of bread [a year] for our community."
An on-site convection oven will help fulfill that mission, baking the bread, plus making biscuits, cookies and scones for on-site guests.
Also key to keeping the bakery well-stocked are two 20-qt. mixers, which, Donilon says, offer staff flexibility to work on multiple products simultaneously, along with the capacity to make larger batches as needed.
A Guinness global cookie (with ingredients including saltines, potato chips, coffee, chocolate and toffee), bacon crumble sticky bun and rosemary beer bread boule are among the bakery menu's highlights. And, on the cafe's beverage side, customers can find seasonal lattes, cappuccino, nitro cold brew, chai and organic tea varieties.
Working Up An Appetite
Those seeking a sit-down meal or pint won't have access quite as early, though there will be weekend brunch hours. Guinness OGB Chicago's restaurant also serves lunch and dinner, with hours varying by day. The menu marries the brewery's Irish roots and global footprint with Chicago influences, noticeable in items like Chicago Caviar—a housemade giardiniera dip.
"Delivering a globally inspired menu from a limited-space culinary area required creative use of space, more frequent resupply orders from food vendors, and cross utilization of ingredients without sacrificing quality or limiting menu items," Donilon shares.
In the kitchen, a combi oven helps ensure day-to-day consistency—especially important with the brewery's anticipated large visitor counts, says Donilon—thanks to recipe programming for one-touch cooking. Cooks also can roast, smoke and moisture cook (steam) at the same time, adds Donilon.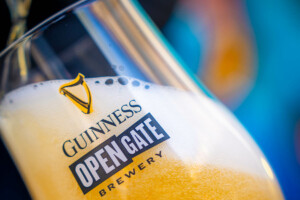 Guinness' signature beer plays a part in several debut menu items (a beer-braised pot pie, beef stew and barbecue wing sauce), while options like oysters, duck udon and, on the brunch side, a crab benedict, carry flavors all their own.
Finally, diners seeking a pint can explore exclusive-to-Chicago, rotating pours that will be brewed on-site by a team led by brewer Megan Schwarz.
The 10-barrel brewhouse's initial lineup includes a Corn Maize Cream Ale (made with corn from Illinois's Iroquois County), Kinzie Street Pale Ale and Mango Chile Ale. The culinary program, meanwhile, is led by Dream Team Hospitality, with chef Taylor Bischof at the helm.
Whether a diner is seeking out a coconut scone or a corn-infused pint, the newest Guinness outpost promises "a uniquely Chicago experience."
Take a look inside the 15,000-square-foot space here: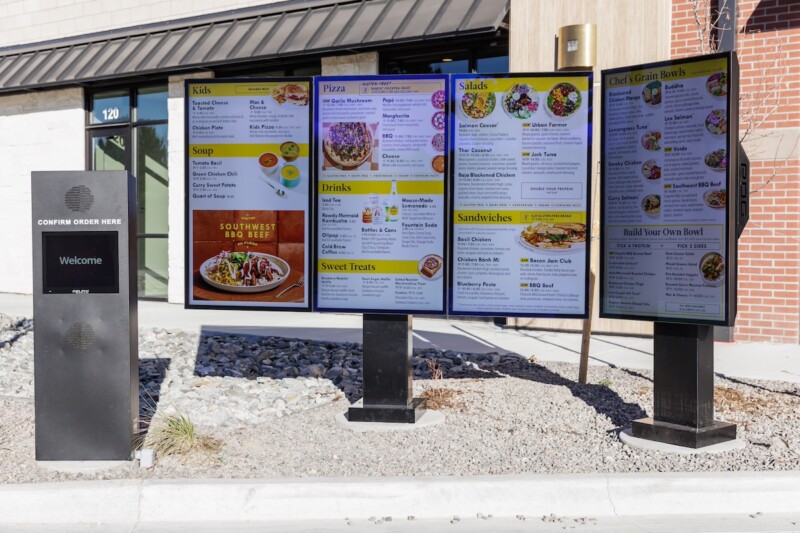 Company News
The newest Modern Market Eatery location in Colorado Springs features a brand first.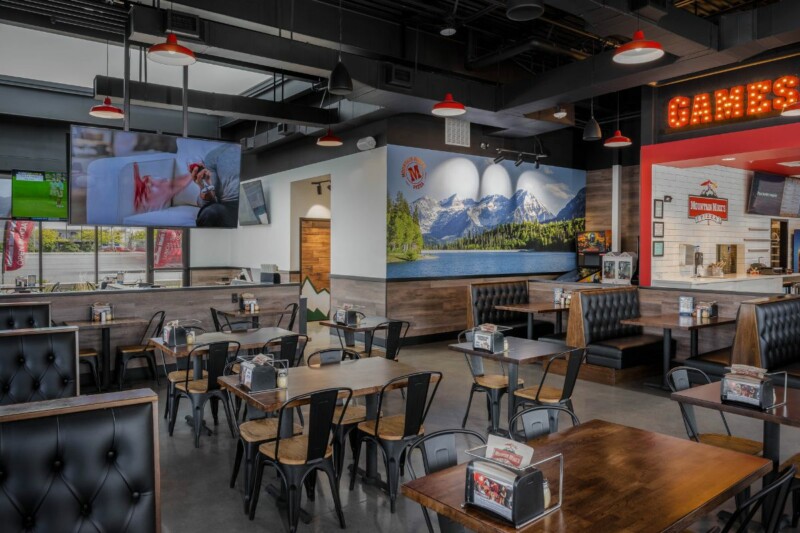 Company News
The California-based brand operates nearly 300 restaurants and continues national expansion.