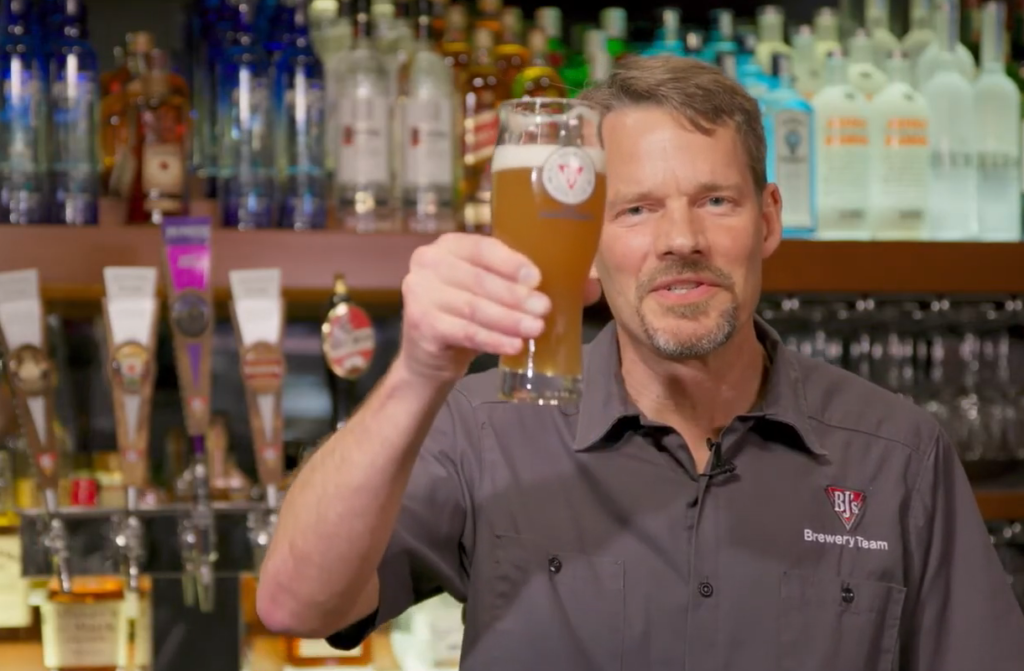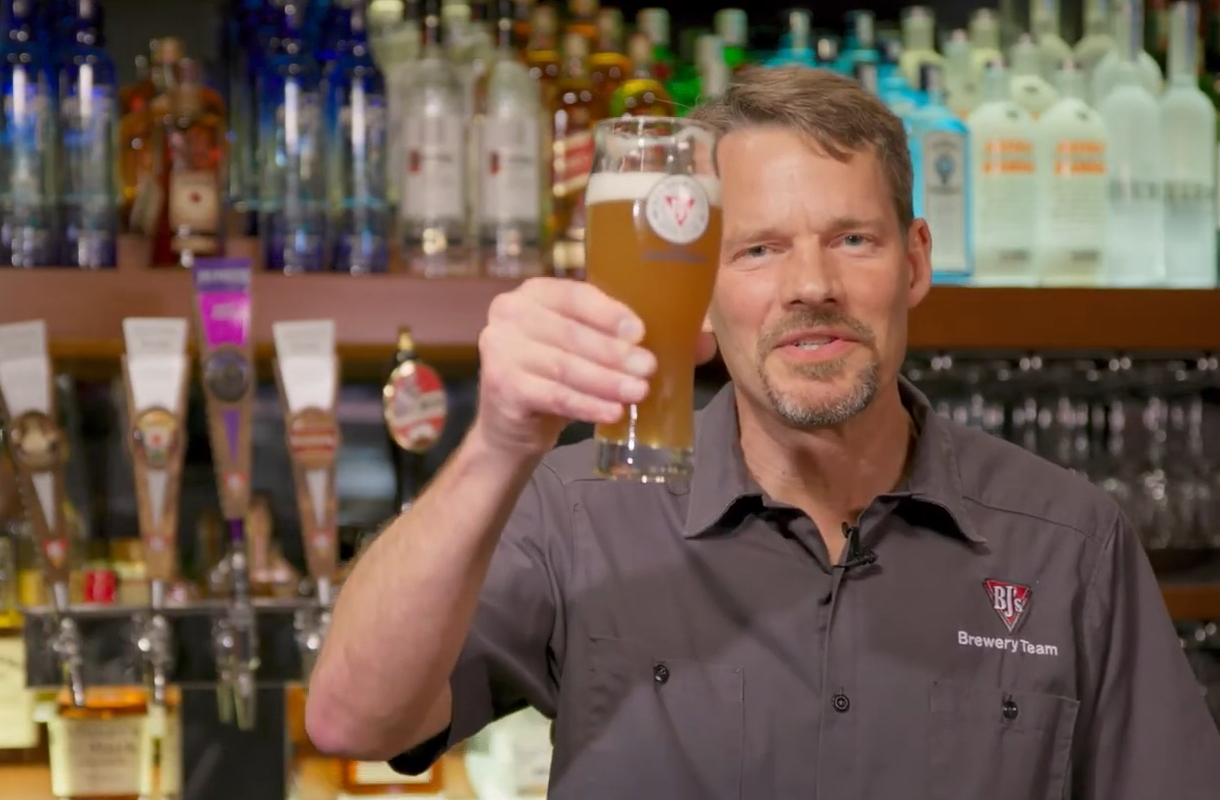 Even before California's dining restrictions started to ease, BJ's Restaurants—with 62 of its 210 total restaurants in the state—was setting itself up for an anticipated dining boom.
Now, with gradual COVID-19 restriction rollbacks underway and all but one of its dining rooms reopened, the chain in March recorded its highest weekly sales average since the start of the pandemic, according to details shared by CEO Greg Trojan on an April 22 earnings call with investors. For March 2021, the chain's sales averages came in at $97,300—down 17% from March 2019 but up from $66,400 in January 2021. During the first three weeks of April, the weekly sales average jumped to $102,500—down 7% from April 2019.
"We are encouraged by our continued sales momentum, particularly given the fact that most of our California restaurants remain limited to 50% capacity and our late-night business remains challenged," Trojan said.
The chain also has continued to see strong takeout and delivery sales, in part because of its family meal offerings and curbside service, according to officials. Further, it reduced its menu amid COVID, affording a leaner back-of-house operation.
In the year ahead, Trojan said that BJ's expects its beer club, a bimonthly subscription program currently available in California, and its virtual brand, Slo Roast, to be "key sales drivers."
Still, as is the case for many operators, there's an impending need for additional staff in order to return to pre-COVID levels; BJ's had about 23,000 hourly team members pre-pandemic, according to President/CFO Greg Levin.
"This set of unemployment insurance that's been given through the pandemic … was given at a rate to really supplement or bring people in lower paid job or in service-type jobs, to make them whole," Levin said. "So, there's less of an incentive sometimes for people to get back into some of these positions that are in the $15-$20 hourly wage rate right now. And I think that might change in the September timeframe as the unemployment insurance expires from the federal level."
Trojan said BJ's will need to hire upwards of 5,000 front-of-house team members and 125 restaurant managers to reach prior marks.
This year, the chain hopes to open new, pandemic-delayed restaurants in Merrillville, Ind., and Lansing, Mich., and Trojan said the brand is assembling "a robust new restaurant pipeline for 2022 and beyond."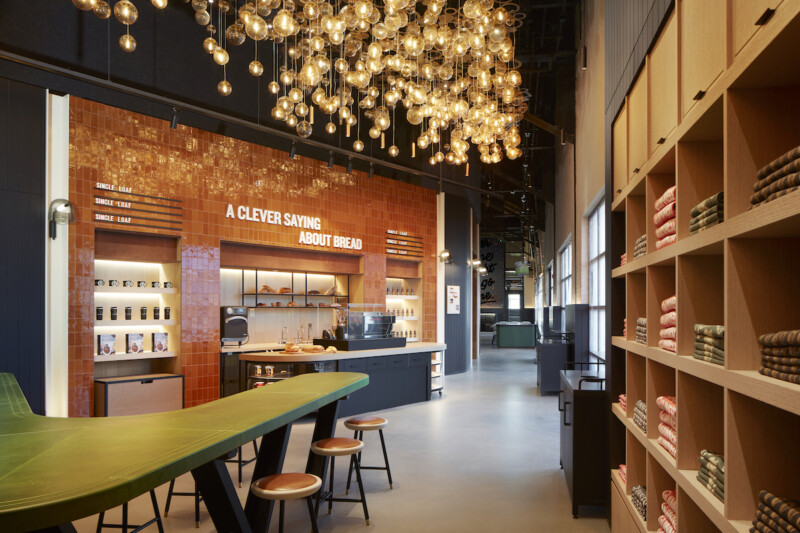 Company News
The all-new Chicago location—complete with a bakery and cafe, restaurant, private dining and more—opens this Thursday, Sept. 28.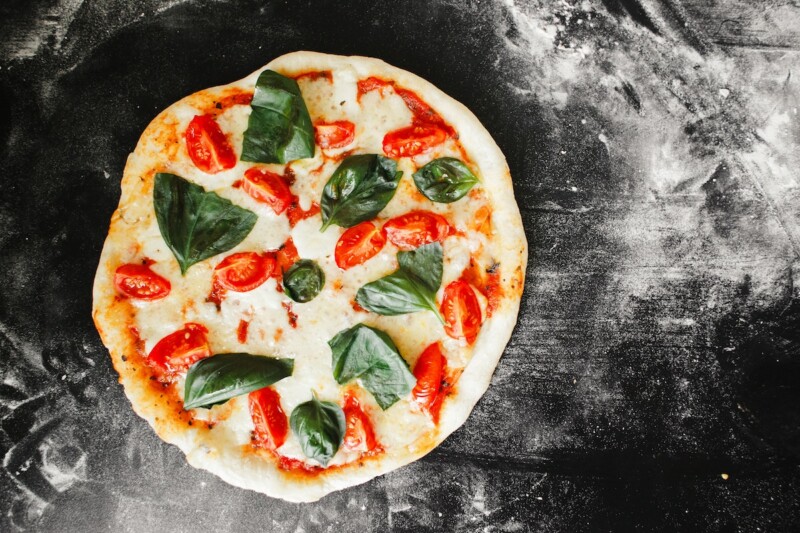 Company News
An online parts store is in development, but service calls can now be requested at the company's website.