Bright Future: The State of Energy Efficiency
Electrified kitchens, better induction technology and more seamless equipment rebates put energy-efficient appliances within reach.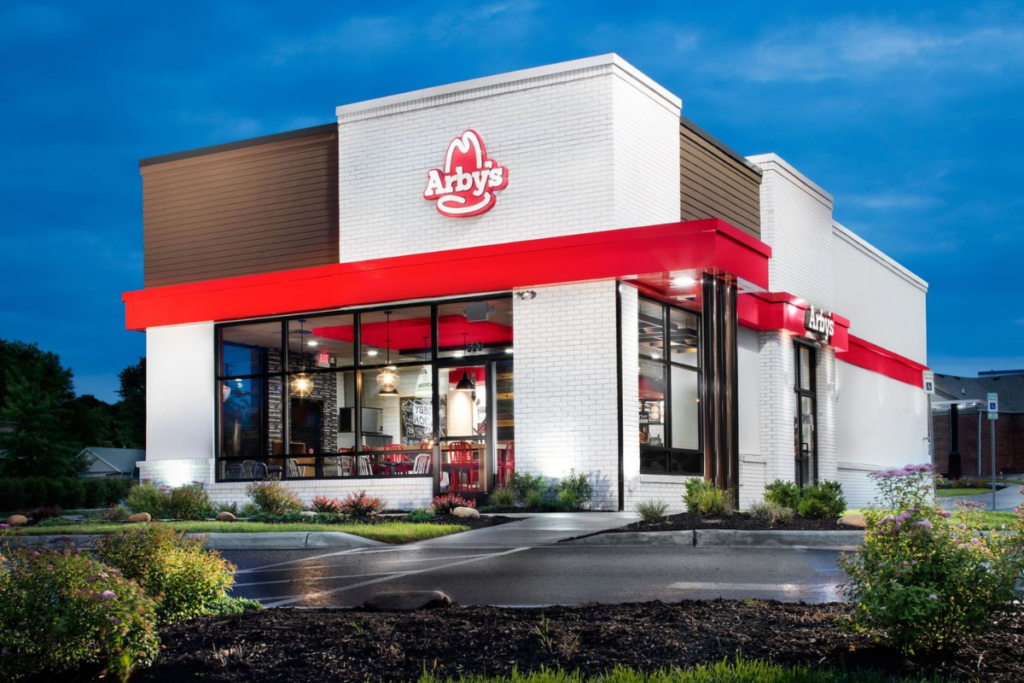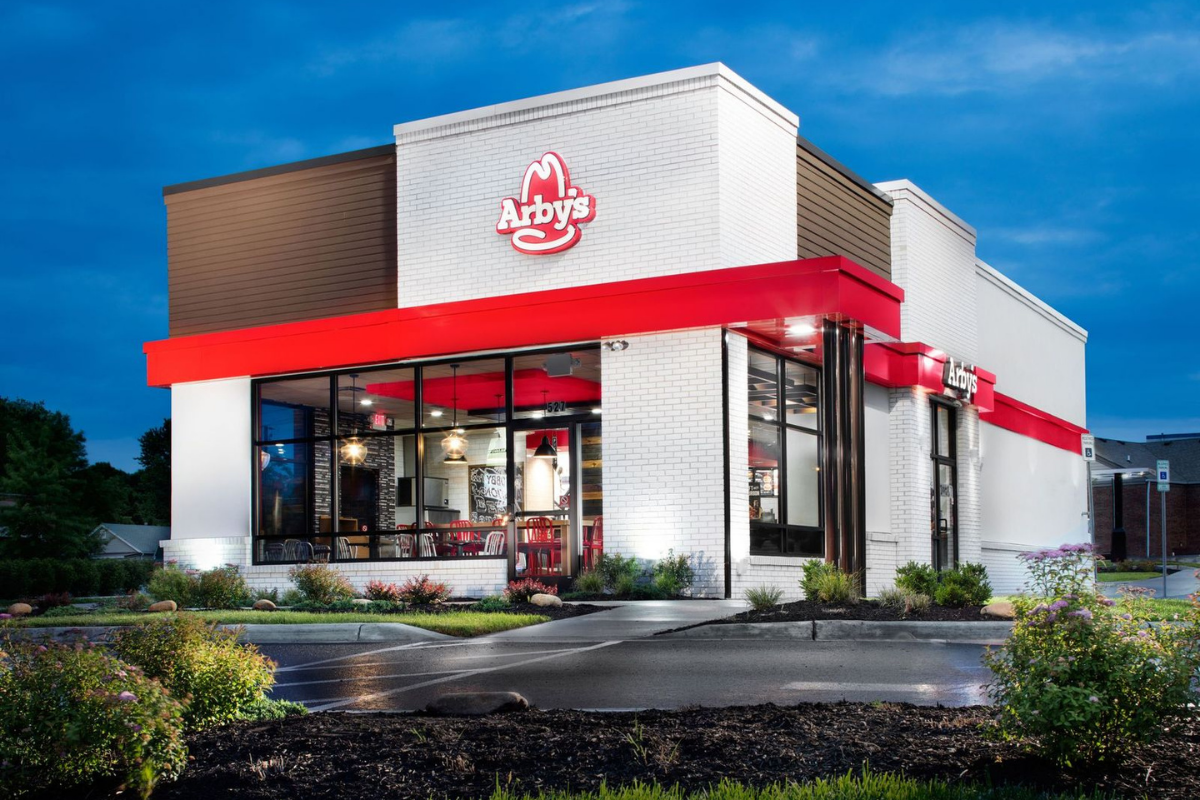 "I think we'll soon see fully electrified kitchens on all of our projects, frankly." —Kerri Fitzgerald, Ricca Design Studios
For decades, energy efficiency has been a long-term goal for many operators, but not necessarily a top-of-mind priority. It's becoming a more immediate concern, however, as manufacturers, utilities and local governments are offering both new incentives—and in some cases, new mandates—for kitchen equipment to use less energy.
It's easy to see why: Restaurants are huge energy drains. According to the Environmental Protection Agency's 2015 Energy Star Guide for Cafes, Restaurants and Institutional Kitchens, restaurants use roughly five to seven times more energy per square foot than other commercial buildings such as offices or stores. Just one typical deep fryer uses 18,000 kilowatt-hours per year, 50% more than the average American household's entire annual energy use.
David Zabrowski, vice president of Frontier Energy and the Food Service Technology Center, says energy can account for 5% of a restaurant's total operating costs. And appliances in particular are a natural place for an operator to begin looking for energy savings. Zabrowski's submetering data shows that as kitchens have become more complex, process equipment generally represents 35%-50% of total energy use for a restaurant, with some types of operations, like pizzerias with gas ovens, on the higher end of that range.
In response, manufacturers are developing new technologies that reduce energy use, and in many cases, offer additional benefits such as space savings, labor reductions or point-of-sale rebates. New equipment aims to be a win-win, reducing energy costs while also solving other operator concerns.

IT'S ELECTRIC
"Electrification and the idea of net zero are already here but will only be more critical in the future," says Kerri Fitzgerald, principal at Ricca Design Studios, a foodservice design consultancy. "I think we'll soon see fully electrified kitchens on all of our projects, frankly."
Electrification of appliances is perhaps the most important trend in energy-saving commercial kitchens over the past decade, and it's continuing to gain traction. While gas is, in many areas, still less expensive than electricity, there are other factors making electrification attractive for operators.One is building design: Some institutions with sustainability goals aren't even installing gas lines into new construction at all, pledging to use more renewables or generate their own energy. Another reason is efficiency. Induction kitchen appliances typically deliver about 85% of their energy to the food being cooked, while gas delivers just 45%. Electric kitchens also reduce the amount of energy needed for ventilation: One manufacturer's facilities design director, who specializes in applying LEED principles to foodservice operations, says an electric commercial cookline can be ventilated by an exhaust fan with a lower cubic feet per minute rating than gas, potentially reducing ventilation needs by 20%. That detail is especially important for buildings that are pursuing net-zero carbon emissions certification, for which energy use and ventilation are both important measures.
"Short term, it's maybe a higher energy cost, but if an operator has long-term goals of renewable energy, it's a good investment now," Fitzgerald says of electrified kitchens.
Luckily for back-of-house staff, induction cooking equipment—from woks to cooktops to braising pans to heated buffet tables—is improving in quality and durability, addressing many of the complaints cooks had about induction in the past. Manufacturers have expanded beyond two- or three-burner induction cooktops to full four- to six-burner ranges. Many also have made individual component replacement possible so that induction equipment can be repaired rather than being wholly replaced.

REBATES, MANDATES
A barrier that's long kept operators from choosing energy-efficient equipment, such as those rated by the Energy Star program, has been cost. Historically, rebate programs from utility companies and other efficiency program sponsors have required operators to pay an upfront premium for energy-efficient equipment, then mail in their proof of purchase and wait for reimbursement. Today, at least 13 states have begun to offer point-of-sale rebates at the dealer level, meaning operators see and receive the discount at the time they're making a purchase. Zabrowski calls it a "game changer." He says, "It makes it easier for customers to get the rebate but also encourages dealers to stock the equipment."
"It makes it easier for customers to get the rebate but also encourages dealers to stock the equipment." —David Zabrowski, Frontier Energy
Energy Star plays a part in facilitating these connections between utility companies and dealers to provide the "midstream" rebates. Tanja Crk, product manager for commercial foodservice at Energy Star, says Energy Star has seen success with the rebates in certain regions, particularly the Midwest. It will continue to encourage more partnerships between the two groups.
At the operator level, those who are considering major energy-efficient kitchen appliance replacement or installation projects should also look for their own grants and custom rebates from local utilities. These can result in an operator paying a lower energy cost per kilowatt-hour, which can translate to a four- or five-figure rebate over the span of a few years, according to the facilities design director who specializes in LEED principles.
In terms of mandates, several states and municipalities require commercial buildings to use Energy Star-rated appliances and/or report Energy Star benchmarking data. Some areas also have written energy efficiency into municipal building codes; commercial kitchen designers must work with engineers to ensure they're in compliance with these codes, particularly in states with progressive energy policy.

ENERGY SAVINGS ON CURRENT EQUIPMENT
While purchasing new energy-efficient equipment is an important step, it's not the only way to capture energy savings. In fact, Zabrowski says most operators could use less energy without purchasing any new appliances, simply by using their existing equipment in a more efficient way.
"The best advice I give operators is: You can save energy tomorrow by just implementing a startup, shutdown schedule," he says. "It's very simple: Schedule out your equipment, determine when it needs to be on, and implement that schedule."
He cites Arby's as an example. Arby's has improved its energy performance by 26% since 2011, and much of those savings began with a low-cost startup, shutdown schedule. This was as simple as determining when equipment really needed to be turned on. After implementing the schedule, Arby's then invested its resulting energy savings into more efficient equipment, leading to a substantial reduction in energy use and recognition from the Department of Energy's Better Buildings Challenge.
Generally, Zabrowski says, appliances can start up quickly and not all of them need to be switched on during breakfast service. A typical broiler uses a dollar of energy per hour; if you can save that dollar of energy by starting it up an hour later, and your average restaurant profit is 5%, that means the one dollar of energy saved is worth $20 in food sales.
Training employees to use equipment efficiently also is critical. Combi ovens and Energy Star-rated fryers with built-in filters, for example, will only deliver savings if staff members feel capable of properly using them.
"If the controls are complicated or if they don't understand the filtering, are they going to do the filtering?" Zabrowski asks. "It's about training, training, training."
Efficient Cooklines, Ventilation Deliver Big Savings
David Zabrowski of Frontier Energy and the Food Service Technology Center knows how complicated—and energy-intensive—today's cooklines can be: A cookline comprising 10-15 appliances consumes an average of 18,500 therms per year.
The goal of his recent research, conducted for the California Energy Commission, was to study and demonstrate the quantitative and qualitative benefits of innovative high-efficiency gas cooking equipment and advanced ventilation systems in different types of commercial foodservice operations. The final report, published in March 2021, details the upgrades made to six commercial kitchens: a hotel, a hospital cafeteria, an airline caterer, a grocery deli and two restaurants. This included consolidating operations and replacing baseline equipment with energy-efficient alternatives.
Each location cut energy use between 20%-40%, also while reporting greater productivity. Underfired broilers were the most energy-intensive appliance, and therefore an obvious target for size or use reduction. At two operations, demand-controlled kitchen ventilation systems reduced ventilation energy use by half.
"This project showed that targeted appliance replacement is possible in any kitchen," the study's authors wrote. "Identifying the highest energy-consuming appliance and replacing it with an energy-efficient appliance could cost the operator less than $5,000 and have payback times of less than two years."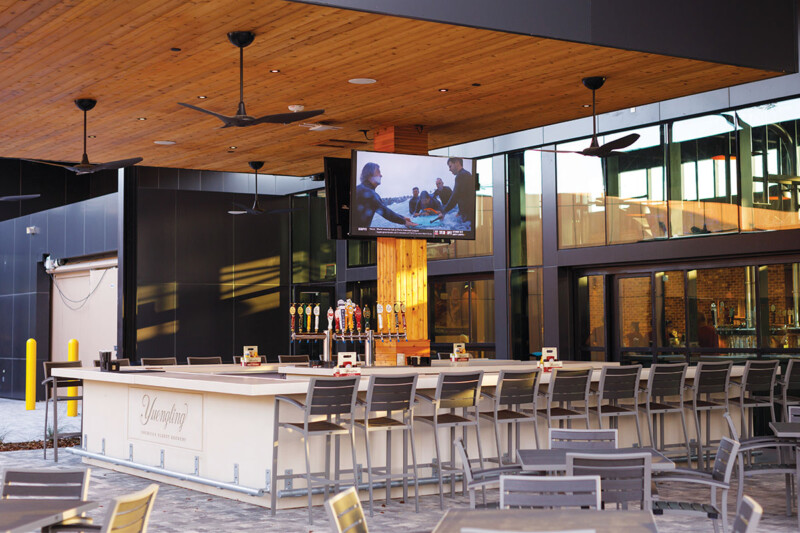 Kitchen Design
Designing a 42,000-square-foot, 800-seat entertainment and dining space centered around beer posed challenges and opportunities.