Commercial Foodservice Sales Plunge
MAFSI report shows a historic downturn and looks to what's ahead.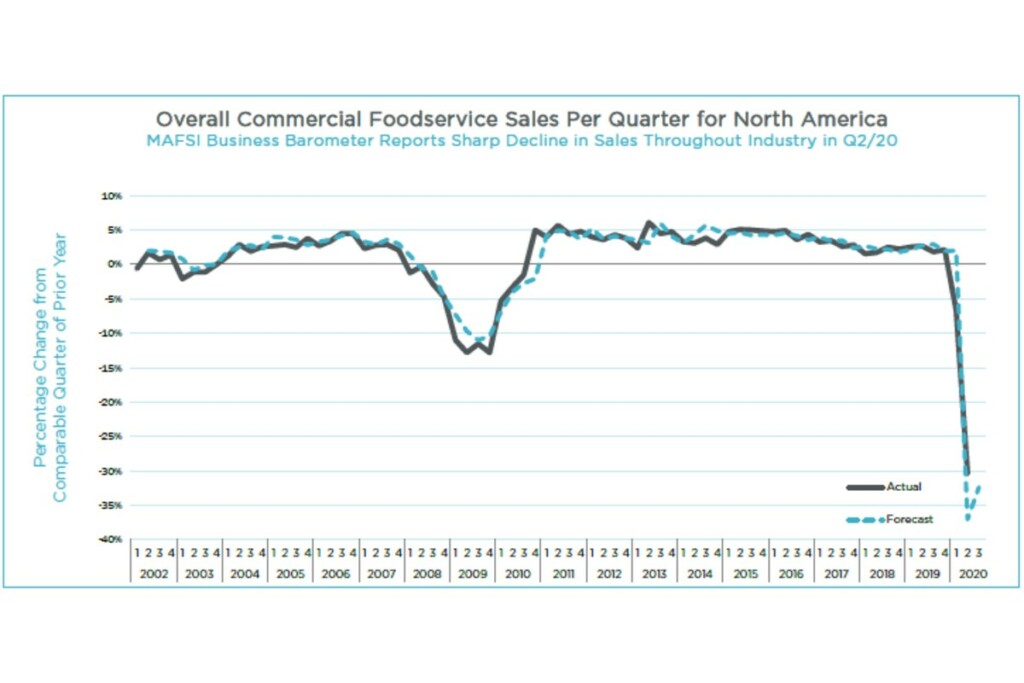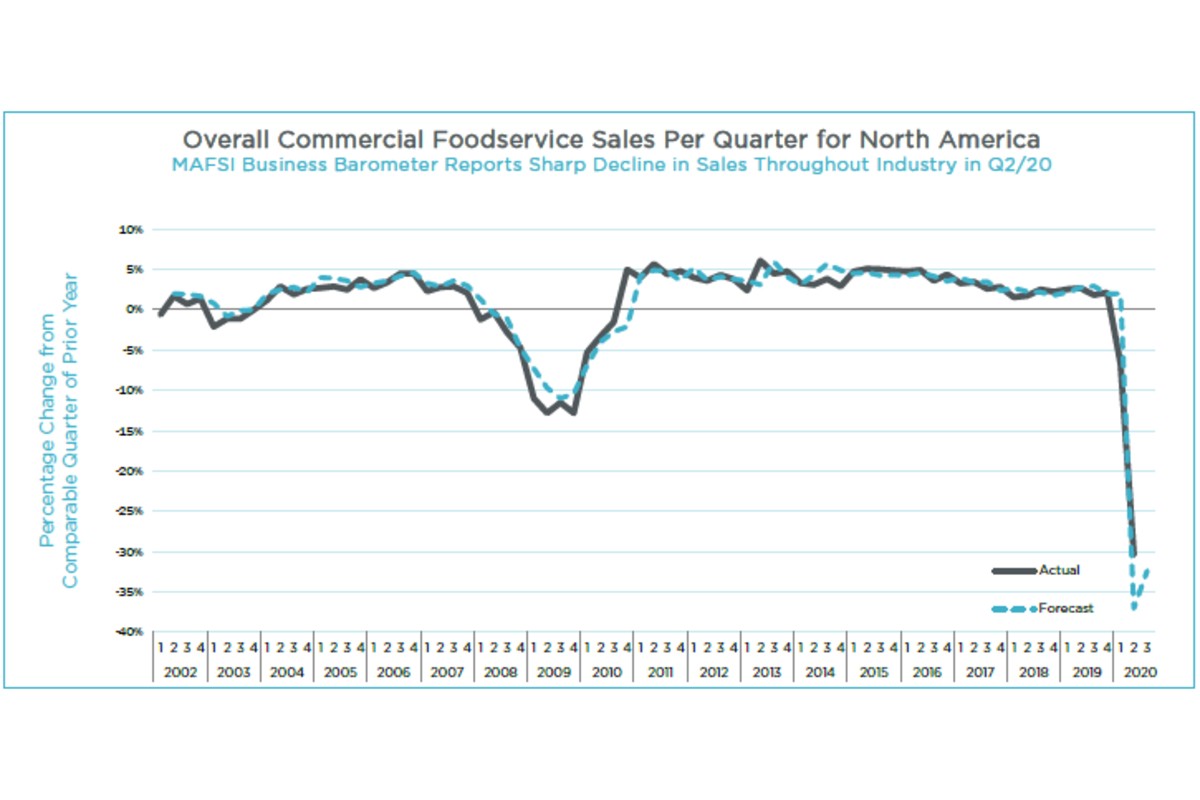 The latest MAFSI Q2 Foodservice Business Barometer showed the full extent of the COVID-19 pandemic on foodservice.
Sales in Q2/20 plunged by -30.4% as a consequence of the nearly complete shutdown of most segments of the Foodservice industry during April, May, and June of this year.
"This decline was slightly tempered as the quarter progressed as partial re-openings occurred, largely in outdoor dining; as well as the resumption of construction, which enabled pre-COVID projects on hold to be completed," the report asserted.
The hardest-hit product area was tabletop at -62.9%. Supplies were off -35.4%, Furniture -28.1%, and Equipment -25.9%.
Some areas showed resiliency: Disposables were only down -1.9%, due to the unprecedented spike in off-premise dining.
By region, Canada was hardest hit with a decline of -43.2%, followed by the South at -30.6%, the Midwest at -29.5%, Northeast -27.6%, and the West at -26.1%.
Other data from the report show the pain will likely to continue:
MAFSI reps forecast diminished Q3/20 sales of -32.4% from Q3/19 levels.
Projected to be hardest hit is the Northeast at -36.2%, the South at -36.0%, Canada at 35.0%, the Midwest at -30.5%, and the West at -26.8%. Large urban cities like New York, Los Angeles, Chicago, Orlando, and Detroit.
Fewer projects are being formulated during this COVID-19 period – which is what the report deems a "canary in the coal mine indicator.":
72% of Reps reported Less Quoting Activity in Q2 and 73% in Q1.
64% of Reps reported Less Consultant Activity in Q2 and 59% less in Q1.
Other worries the report points to:
Restaurants in shopping malls hurt by the failures of retailers
The dismal state of the travel and leisure industries
A slow return to office-based work
Less outdoor dining when cold weather sets in
But there are opportunities for growth in senior living and health care, supermarket and convenience stores, quick service delivery, and drive-thru restaurants, and large chains able to expand into weaker competitor locations.
"MAFSI Reps are coping with the challenges and opportunities of the pandemic with resiliency," the report stated. "Most are reporting staff and/or wage reductions, the partial reopening of offices some with plans to move to smaller spaces, a bit more field activity, a significant 'burn rate' in their financial reserves, and expense reductions. Concern has shifted from the depth of the sales decline to the duration of the impact of the pandemic.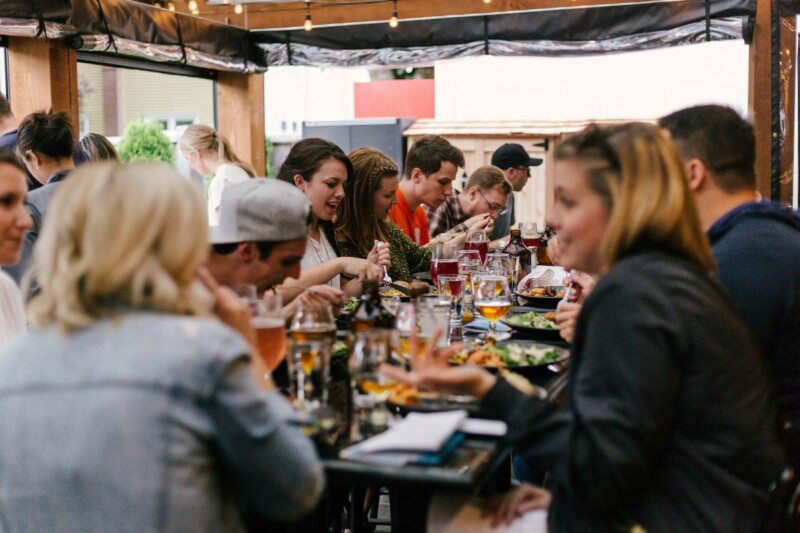 Economic News
The industry continues to stabilize while operators tackle rising costs and labor and supply shortages.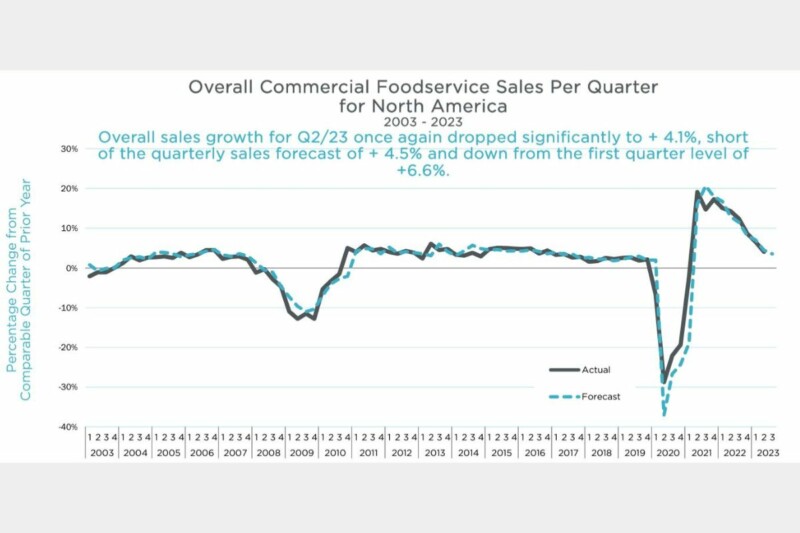 Economic News
Reduced demand and higher prices will likely lead to even slower growth ahead.