Denny's Launches Modernized Kitchens, Brands' Menu Price Hikes and More—A Look at Quarterly Results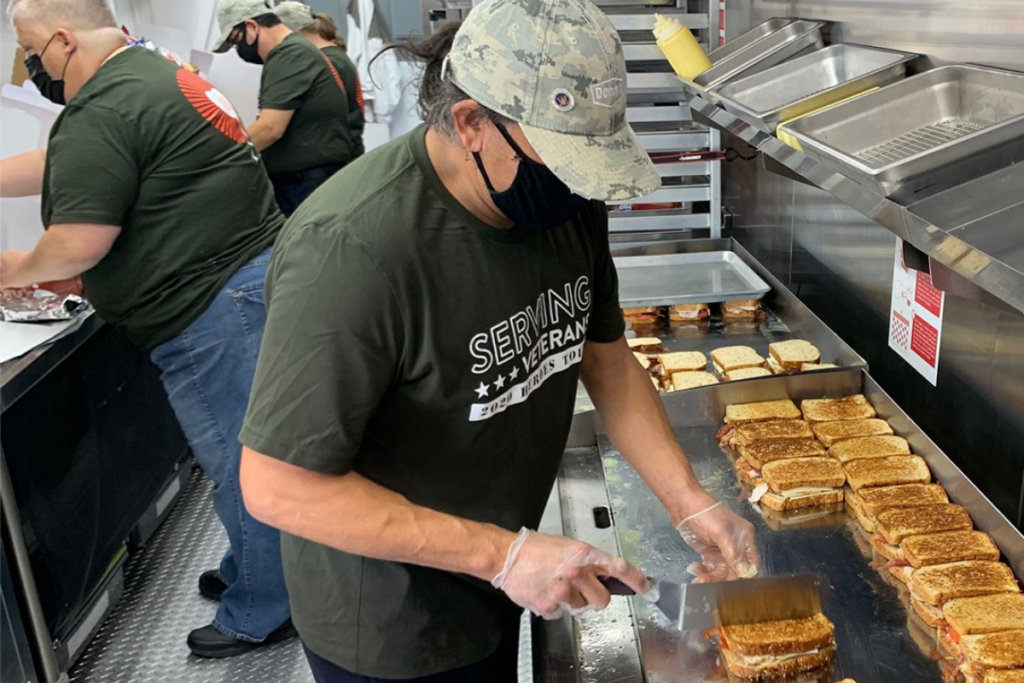 Labor and supply chain issues, on top of rising commodity inflation, remain a challenge for the restaurant industry. As more restaurants release their quarterly results, the brands detail how they're combating these issues. Some are turning to new, more efficient equipment, while others are using menu price increases, in part, to offset costs.
Here's a look at highlights from quarterly earnings from Denny's, Brinker Int'l, Papa John's, Bloomin' Brands, The Cheesecake Factory, Wingstop and Texas Roadhouse.
Denny's
The big takeaway: Denny's is rolling out a kitchen modernization project to its entire domestic system. The design features a new equipment package that allows the brand to accomplish three goals.
First, it reduces complexity in the kitchen, improving efficiency and reducing waste. Second, the ovens deliver improvements to the brand's current core items, allowing for improved quality and consistency for breakfast proteins, according to the brand. And third, it provides the ability to enhance menu offerings across all dayparts, but especially further elevating the dinner daypart with new entrees, sides and desserts.
The rollout is expected to begin during the first quarter of 2022 and be completed by the end of 2022.
Financials: Domestic system-wide, same-store sales decreased 0.1% compared to the same fiscal period in 2019, including a 0.3% decrease at domestic franchised restaurants and a 1.9% increase at company restaurants.
Brinker Int'l.
The big takeaway: Brinker Int'l., the parent company to Chili's and Maggiano's Little Italy, isn't looking to create demand. Instead, it's focused right now on working through the latest pandemic-driven staffing and supply chain issues that are impacting cost structure—and raising prices to offset these higher costs.
"As you know … these are the same challenges impacting the industry as well as much of the economy. But after 40 years in this business, I'll take managing costs over searching for sales and traffic any day," says Wyman Roberts, CEO and president of Brinker Int'l., during the earnings call on Nov. 3.
Brinker experienced commodity inflation in the mid-single-digit range, with significant price from pork and chicken driving the increase, and with a greater-than-normal influx of new team members, the company experienced outsized costs in training and overtime.
To offset these costs, Brinker has turned to incremental menu price hikes. Its third price action for its fiscal year is scheduled with the next Chili's menu update in two weeks. Following this increase, Chili's will be carrying a total of 3% of incremental price compared to last year. Maggiano's will evaluate its menu pricing after the holiday season.
Financials: Brinker Int'l.'s company sales in the first quarter of fiscal 2022 increased to $859.6 million as compared to $728.2 million in the first quarter of fiscal 2021.
Papa John's
The big takeaway: Papa John's says it's at the "sweet spot" in a shift to delivery and off-premise dining. As the brand sits there, it's been able to grow tickets through new premium products and add-ons without relying on delivery fees and price increases.
These boosts give the pizza giant more room to manage and offset external cost pressures, according to Robert Lynch, president and CEO.
"We remain cautiously optimistic about our ability to manage short-term industrywide headwinds, and at the same time, we are encouraged by signs of return to normal days ahead," says Lynch during Papa John's earnings call on Nov. 4.
Financials: Sales in the quarter were up 6.9% in North America and 8.3% internationally compared to the prior year.
Bloomin' Brands
The big takeaway: Bloomin' Brands is turning to equipment investments and technological upgrades to manage labor, improve customer service and reduce costs. CEO David Deno says these investments are in test now, and the brand intends to roll them out in the coming quarters.
While the new cooking equipment will help manage labor, another part of the equation, says Mark Graff, group vice president of investor relations, is from a sales standpoint as "the product comes out faster, the table turns will be better, the cooking accuracy will improve."
As far as the technology upgrades, Graff says, "On the front of the house, we have, like a lot of restaurant companies have, technology-enabled products to help our servers there, and we can also have greater table coverage. So, I'm not going to get into the pieces, parts and the details on how much, what that will do to labor, but just know that these are two initiatives that we have well along in place and will be part of our plans for 2022 and beyond."
Financials: Same-store sales were up 9.5% on a two-year basis versus 2019. Total revenues in Q3 were $1.01 billion, which was up 4.8% from 2019.
The Cheesecake Factory
The big takeaway: Disruptions in the supply chain and higher costs are showing on The Cheesecake Factory's menu. Pricing is up 3% and will stay there for the remainder of the year. Further pricing actions will be made to the menu during the first quarter of next year to protect margins if costs don't decrease.
If commodities were to remain at their current spots for the full year of 2022, it would require The Cheesecake Factory to take an additional 1.5%-2% of menu pricing for a total of 4.5%-5% of menu pricing to support margins, according to Matthew Clark, executive vice president and CFO, during the brand's earnings call on Nov. 3.
Financials: Comparable sales at The Cheesecake Factory restaurants increased 8.3% relative to the third quarter of fiscal 2019.
Wingstop
The big takeaway: Chicken prices are headed in the right direction. Wingstop has seen a sequential improvement in the spot price for bone-in wings, and it now stands at $2.87 per pound. This $0.35 drop equates to approximately $75 million of cash flowing back into the system, enough annually to build 185 new restaurants, says Charlie Morrison, chairman and CEO.
Wingstop also is remaining focused on using more parts of the chicken. At the end of the second quarter, it launched the virtual brand Thighstop and integrated thighs into the regular Wingstop menu. That's key, says Morrison, "to unlocking a less volatile food cost."
Financials: In the third quarter, Wingstop recorded domestic same-store sales growth of 3.9%, which on a two-year basis represented growth of 29.3%.
Texas Roadhouse
The big takeaway: Texas Roadhouse isn't immune to the industry-wide inflation, and as of last week, the brand implemented a menu price increase of approximately 4.2%. The brand will look at menu prices again in late January or February. The higher costs were driven mainly by increased beef pricing.
"This increase will help offset some of the structural cost pressures that our restaurants are facing. While 4.2% pricing is above our typical range, we are comfortable that we are maintaining our leading value position in the industry," says Gerald Morgan, CEO and president, during the earnings call on Oct. 28.
Financials: Comparable restaurant sales at company restaurants increased 30.2% and 22.3% compared to 2020 and 2019, respectively. Comparable restaurant sales at domestic franchise restaurants increased 33.5% and 20.4% compared to 2020 and 2019, respectively.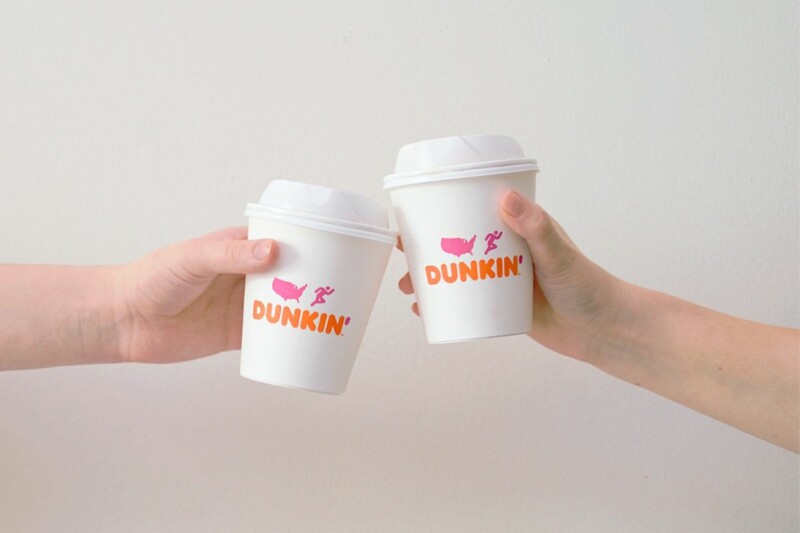 Appointments
Scott Murphy becomes chief brand officer and Dan Lynn is chief commercial and restaurant officer.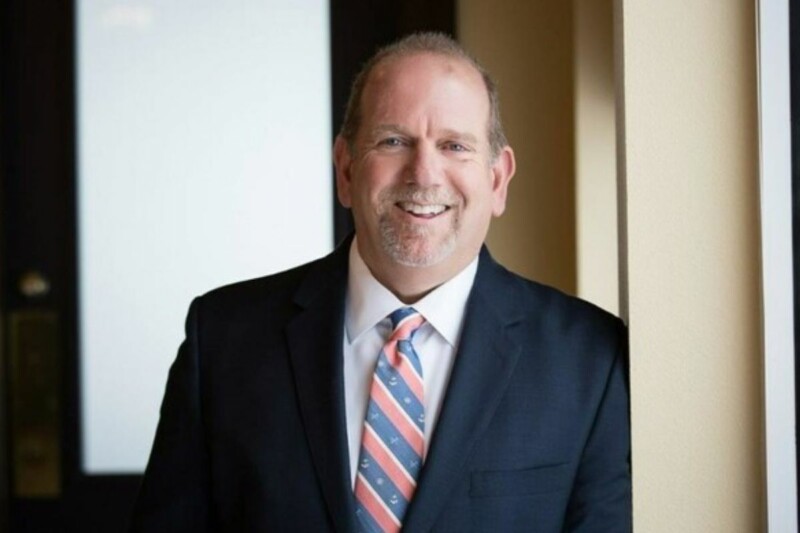 Appointments
Stak's career includes time spent at ACP Inc. and HC Duke. In his new role, he will focus on sales growth at Victorinox.