El Pollo Loco Completes Off-Premise-Geared Redesign in Sin City, LA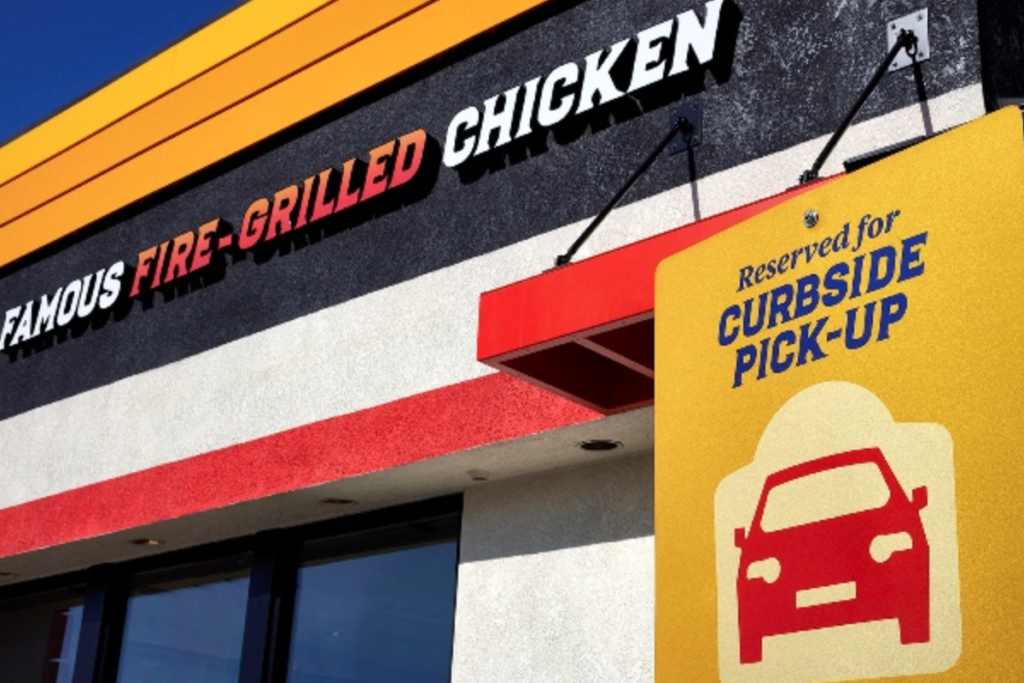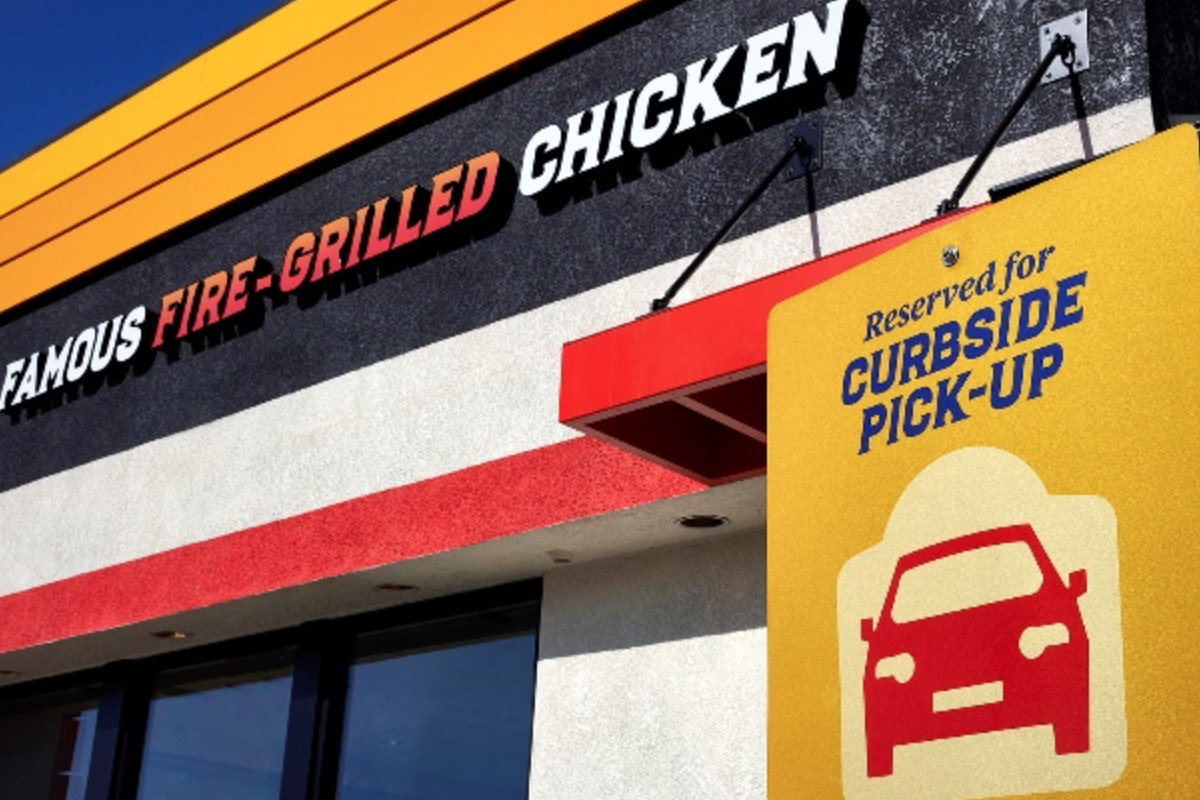 What's happened to the El Pollo Loco in Las Vegas will not stay in Vegas.
Rather, the redesign of one of the chain's Las Vegas locations is part of a broader effort to transform hundreds of stores to better cater to off-premise consumers. And the redesign has already hit two Los Angeles locations, too.
The trio of stores are, however, the first in line to flaunt the new model which features GPS-enabled curbside pickup and dedicated in-store pickup cubbies for to-go orders.
"To compete in a COVID and post-COVID world, we knew we needed to create a unique concept that is anchored in technology, accessibility and modern design elements infusing our brand history to make it easier and more rewarding to be a customer," said El Pollo Loco CEO Bernard Acoca in a March 9 press release.
The stores also feature new exterior branding, cleaver-shaped door handles, full digital menu boards and more.
The chain, known for its fire-grilled chicken, plans to redesign more than 300 stores in the next few years. El Pollo Loco first announced its broader redesign plans in December, noting that there are two different versions.
"One version is fully focused on driving business off-premise and has a take-out window, a dual drive-thru, dedicated curbside pickup parking spaces, and patio seating but no indoor dining room," the company explained. "The second version includes a dual drive-thru, dedicated curbside pickup parking spaces, and a smaller than typical dining room that opens up to an expansive patio through the use of flexible garage style doors. When open, these garage doors seamlessly blend the indoor and outdoor experience and increase the comfort level of customers dining inside by enabling them to enjoy their meal in an airy, well-ventilated environment."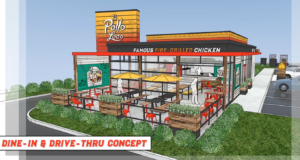 Pivoting aplenty
El Pollo Loco certainly isn't the only chain to reinvent itself in anticipation of a sustained change in consumer behavior post-COVID.
Just last week, Wendy's CEO Todd A. Penegor shared that his chain is testing dark kitchens, drive-thru only sites and "smaller, more efficient prototypes." Panda Express made headlines this week with its reported plans to open its first digital kitchen in San Francisco. Steak 'n Shake recently revealed that self-service kiosks are in its future.
And the list goes on and on. Each chain's approach is slightly different, but few are sitting idle.
"The New Normal for Restaurants," a new study by global strategy and marketing consultant firm Simon-Kucher & Partners along with research technology platform Lucid backs the belief that digital proliferation will carry on past the pandemic. According to the research, released this month, roughly 35 percent of orders are expected to be consumed in a restaurant after COVID — a 5-percent drop from pre-COVID levels.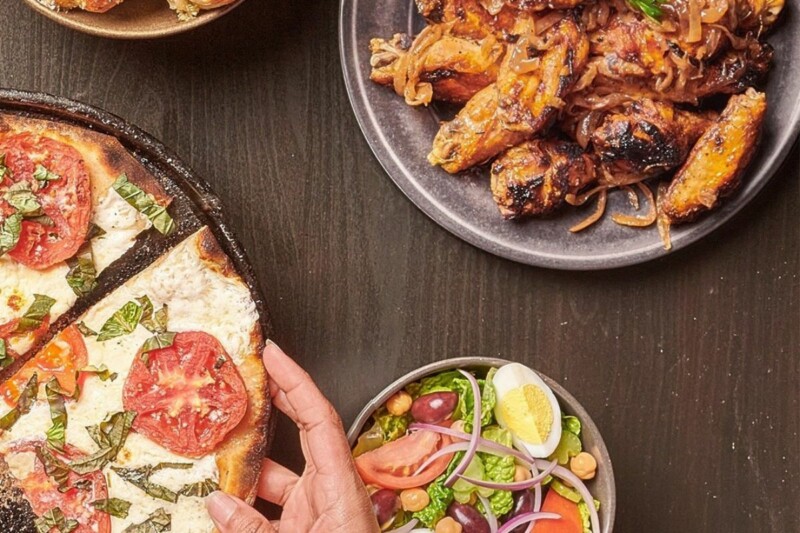 Company News
The brand says its AI answering service, first announced last December, was not best for its guests.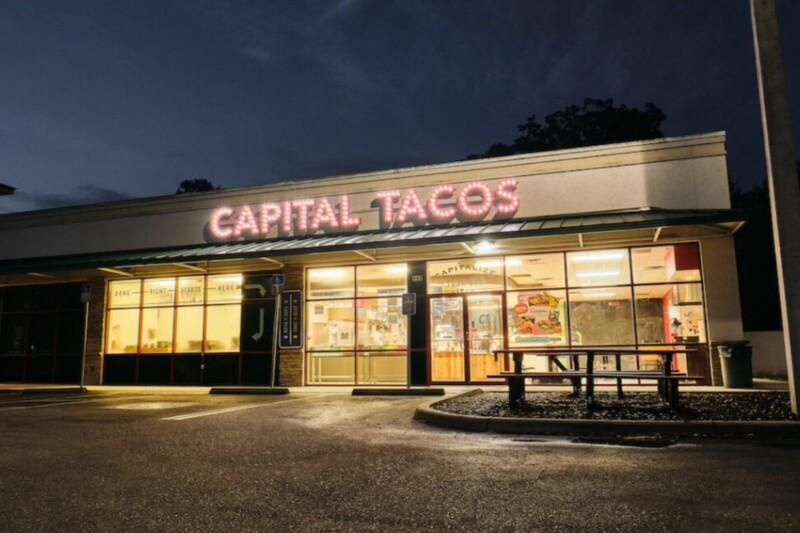 Company News
The fast-casual chain launched its franchise program last year and continues to gain new territory.