Heat Up Your Kitchen With Salamanders
From dinner to dessert, salamander broilers bring direct, intense heat, plus offer a vertical footprint advantage.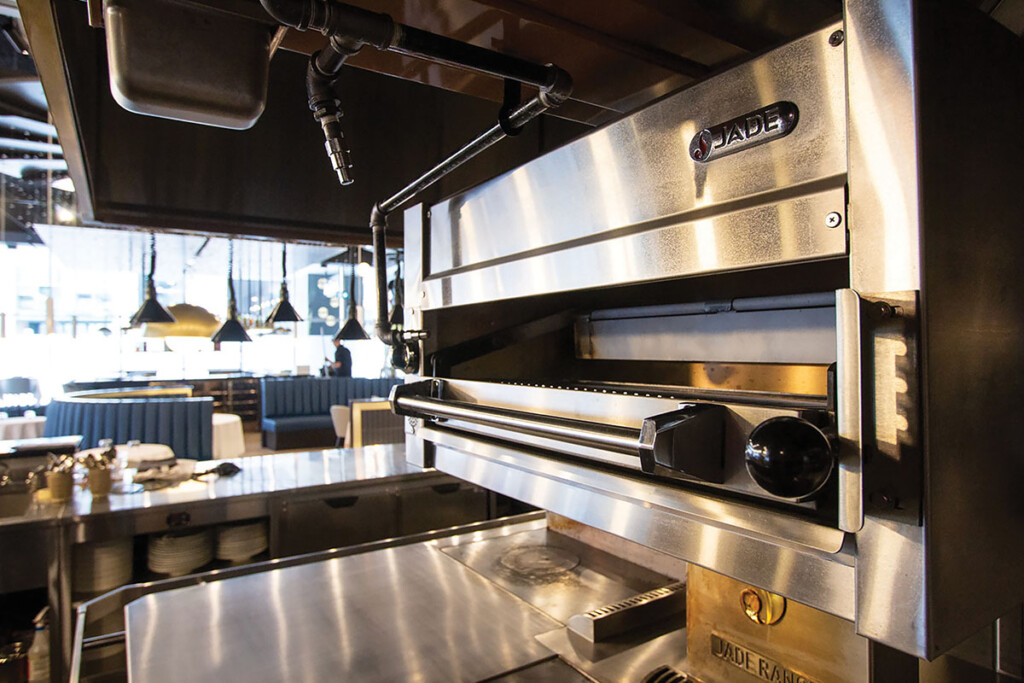 An essential cooking platform in many commercial kitchens, the salamander broiler is a space-saver that's especially important for today's operators who are challenged to do more with less as they combat rising costs. The compact overfired broiler can be mounted above the range or on the wall, saving precious hood space and maximizing your footprint.
"A foot of hood space, horizontally, costs anywhere from $2,000 to $5,000," notes one manufacturer. "Versus using hood space vertically— where you stack something on top of something else—that would be essentially free."
A salamander is sometimes confused with another piece of equipment that looks similar: a cheesemelter. A salamander, though, offers intense heat and can broil steaks, burgers, chicken, fish, veggies and more. In contrast, a cheesemelter warms plates, toasts buns, and, you guessed it … melts cheese. It's not made to cook raw items. A salamander can double as a cheesemelter and can put the finishing flair on a dish, caramelizing the sugar atop a creme brulee, browning an au gratin, or adding a glaze. Like a cheesemelter, a salamander can quickly heat a dish before it goes out to a table or is sent out for delivery. But a cheesemelter can never double as a salamander. Examine your menu mix to determine which equipment is best for your operation—or if you need both.
The salamander is closer to a different piece of equipment: an upright broiler. A salamander offers similar functionality, but is smaller and can be mounted vertically. Analyze your throughput needs before deciding which of these two to specify. For example, a salamander might meet the needs of a pub that offers steaks or burgers among its menu mix, but wouldn't suffice for a high-volume steakhouse. In some cases, a salamander could even replace a charbroiler, again saving precious space.
HEATING THINGS UP
Salamanders are available in two different heating styles: infrared and radiant. Infrared salamanders feature ceramic tiles that use infrared radiation to penetrate and quickly cook food. They're ideal for broiling flat foods, such as steaks and pork chops. In contrast, a radiant salamander has open-flame burners; stainless radiants reflect the heat and radiate it down onto the product. "It's a more enveloping style of heat versus infrared, which is a more intense direct line of sight cooking," explains one manufacturer that offers both types of salamanders. Radiant salamanders work especially well for irregularly shaped items, like a half chicken.
Radiant salamanders work especially well for irregularly shaped items, like a half chicken.
Infrared salamanders comprise a larger share of the market. They heat up quicker, sometimes in as little as 90 seconds, and reach higher temperatures, which means speedier ticket times. And while they cost more, the difference is typically only a few hundred dollars.
Salamanders are available in natural gas-powered, liquid propane-powered and electric models, with natural gas the most popular. With the push toward electrification in some regions of the country, electric salamanders are gaining popularity—but one impediment is that they cost several thousand dollars more than nonelectric salamanders. Only a few manufacturers currently offer electric models, but others are developing them, with plans to launch in the next year or so.
PLACEMENT OPTIONS
Salamanders are available in range-mounted, wall-mounted and countertop models. Range mounting works best when aligning a salamander with a range built by the same manufacturer, because each company designs its range risers specifically to accommodate its equipment. In the case of a new build, operators often specify a range and salamander together from the same manufacturer, allowing the salamander to be easily range-mounted from the get-go.
One caveat: Never mount a salamander above a range with a charbroiler top. The charbroiler produces extreme heat, which could damage the salamander, shortening its life. The stacked salamander also might block emissions from escaping through the flue, leading to a smoke-filled kitchen. Wall mounting is a good option when pairing a salamander with a charbroiler range, as well as when mixing and matching salamander and range brands.
While not as common, some operators opt for countertop salamanders, if space allows. This can be useful when using a salamander to heat plates, as it offers easier access, especially for shorter crewmembers.
SPECIFYING SALAMANDERS
Some other factors to consider when selecting a salamander:
SIZE. Salamanders are available in various widths, generally 24 to 60 inches. Consider your sales volume and available space (including your range size, if the salamander will be mounted atop) to determine what's right for you. Some electric countertop models are available in narrower widths, which might suit a coffee shop or small cafe.
NUMBER OF RACK POSITIONS. Most salamanders offer several rack positions, allowing food to be placed closer or further from the heat source, as needed. This is controlled manually by a lever on the exterior, allowing for easy adjustment during cooking. For example, you might sear a steak on the top level, and then lower it to finish cooking. Salamanders typically offer anywhere from three to six rack levels; so, consider how much flexibility you need. Some smaller countertop/wall-mounted models instead offer an adjustable upper housing, which functions similarly but moves the heat source. One manufacturer predicts that the next generation of salamanders might feature programmable recipes and robotics that automatically move a rack closer and further from the heat throughout a cooking cycle.
BTUS. Higher Btus mean more heat and faster recovery, helping a salamander quickly return to an optimal cooking temperature after loading cold products. That translates to faster throughput and shorter ticket times.
CONSTRUCTION. Some manufacturers offer a standard model and a higher end model that promises improved performance and durability, especially in high-volume settings. Construction highlights might include extra insulation, higher gauge stainless, or the use of more stainless components. Stainless components degrade at a slower rate than galvanized or aluminized steel, and are more resistant to pitting and corrosion.
Even the best-constructed salamander requires proper care to stay in prime condition. Be sure to follow the owner's manual. Avoid hosing off the heating elements and never use ice to cool down a hot unit. Clean out the drip tray after each shift, or as needed. Take these steps and you'll keep your salamander sizzling for years.
---
Getting Hotter
Start your search for a salamander by checking out the features and functions of nine manufacturers' models.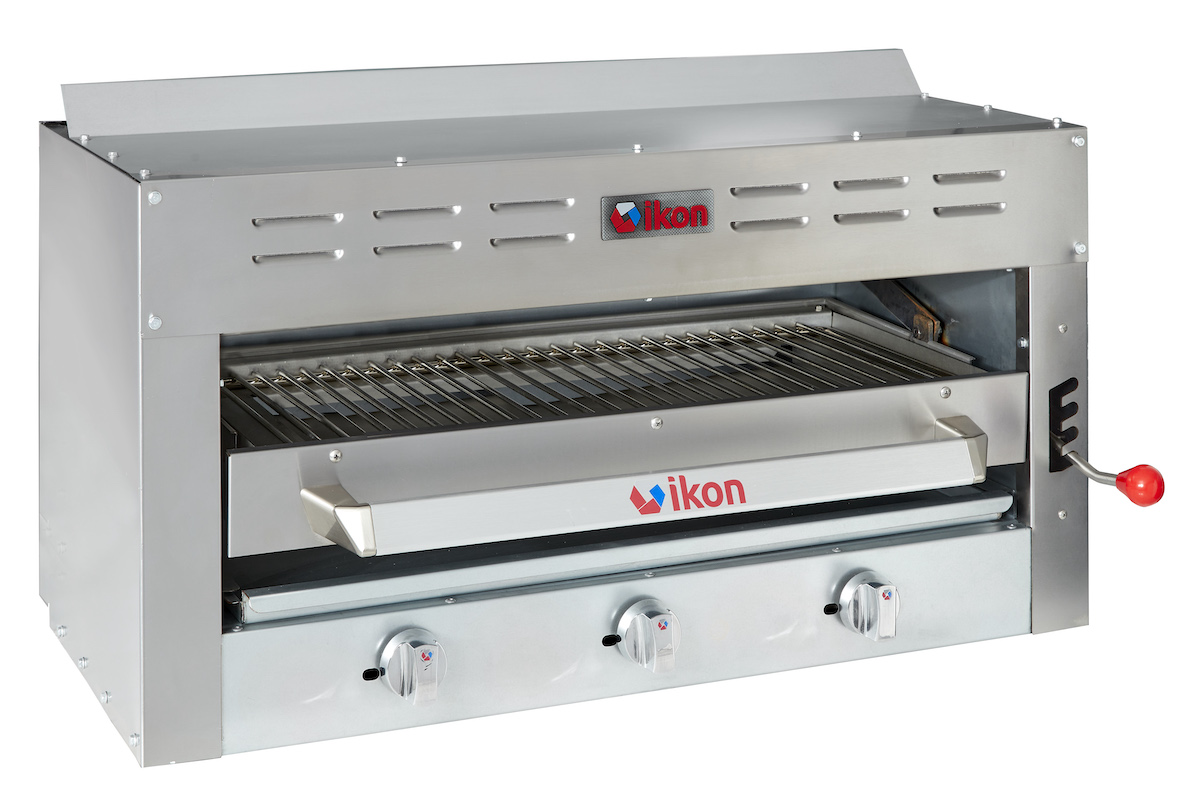 Ikon
MODEL: IRSB-36
HEATING STYLE: Infrared
FEATURES: This compact model, also available in a 24-in.W footprint, was on display at The NAFEM Show 2023 and will officially launch this June. The unit—available as a countertop unit, or range- or wall-mounted—features one 15,000 Btu burner per each 12-in.W area of cooking space. A standing pilot offers quick heat-up, and a four-position rack allows added control.
WEBSITE: mvpgroupcorp.com/ikon/
---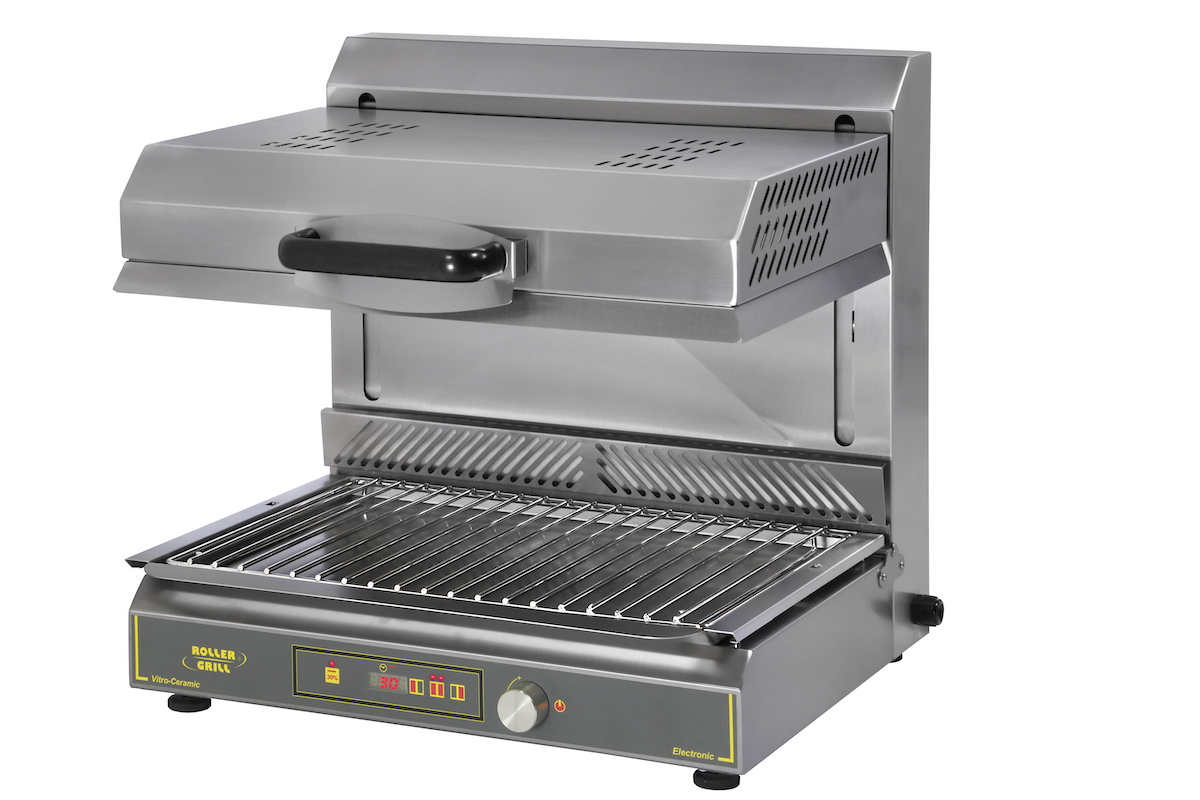 Equipex
MODEL: SEM60VCE
HEATING STYLE: Infrared
FEATURES: This electric, countertop unit has a 15-minute preheat time and a moveable top to accommodate various cooking needs. Stainless construction, digital controls and 4-in. adjustable legs mark a few more of its elements. Choose from 208V or 240V models.
WEBSITE: equipex.com
---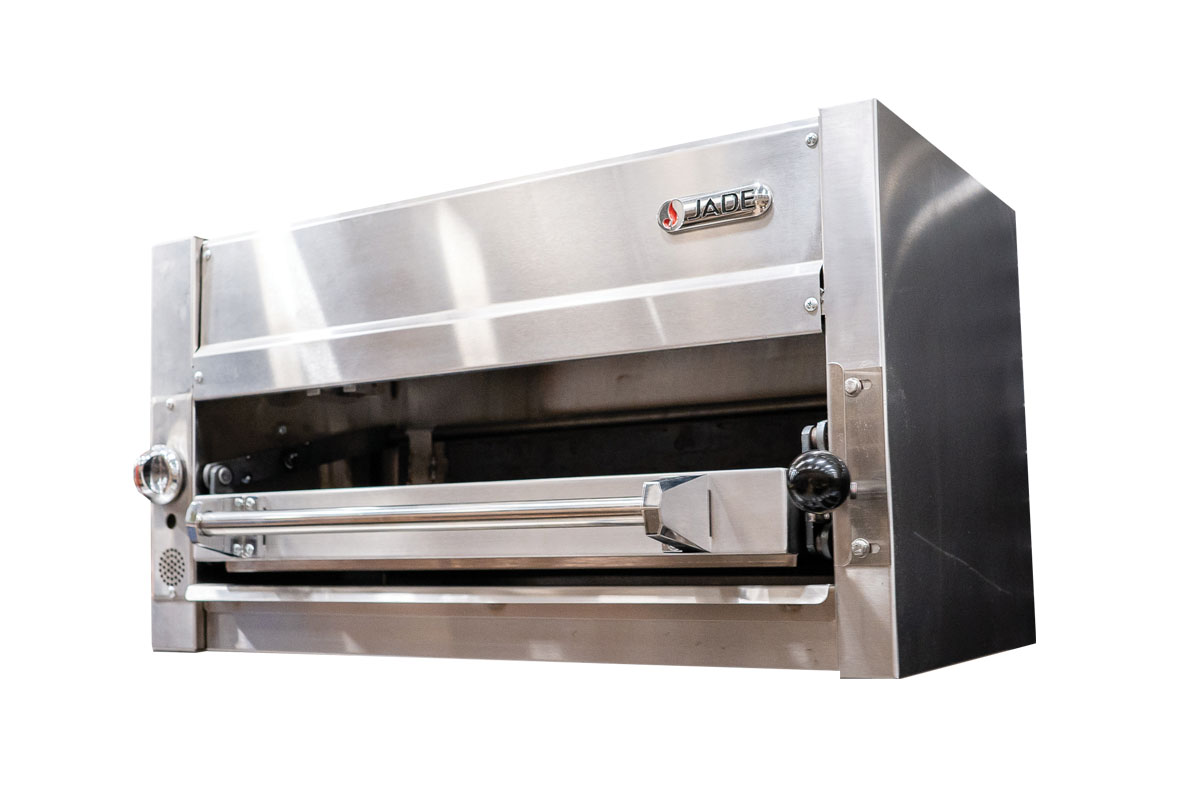 Jade Range
MODEL: JSB-36 Series
HEATING STYLE: Infrared
FEATURES: A 35,000 Btu burner powers this model, able to be wall-mounted, range-mounted or, upon special request, placed atop 4-in. countertop legs. Four locking cook positions are offered. Also consider options such as a custom stainless interior.
WEBSITE: jaderange.com
---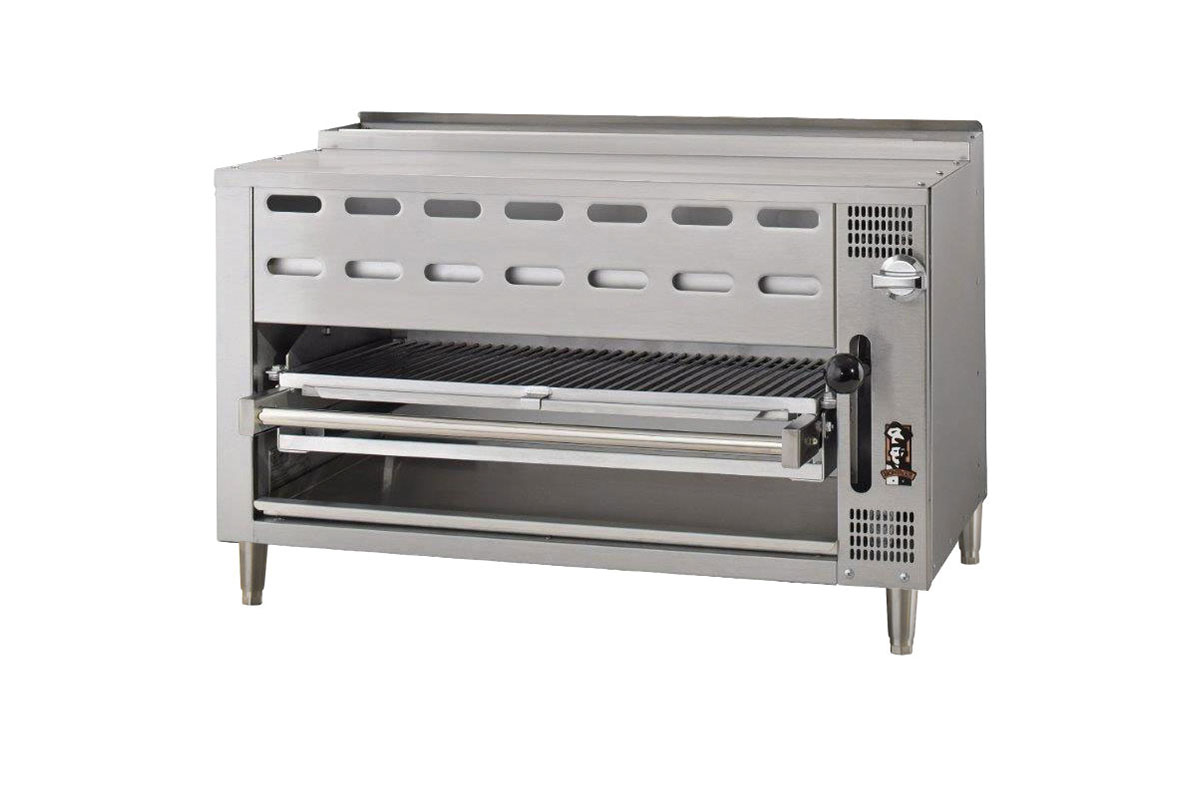 Montague
MODEL: SB36 Series
HEATING STYLE: Infrared
FEATURES: One 32,000 Btu burner offers uniform heating inside this unit, which has a standing pilot for automatic ignition. Easily adjust the grid height within a 3-in. range for precision broiling. Choose from a countertop, range-mounted or wall-mounted setup.
WEBSITE: montaguecompany.com
---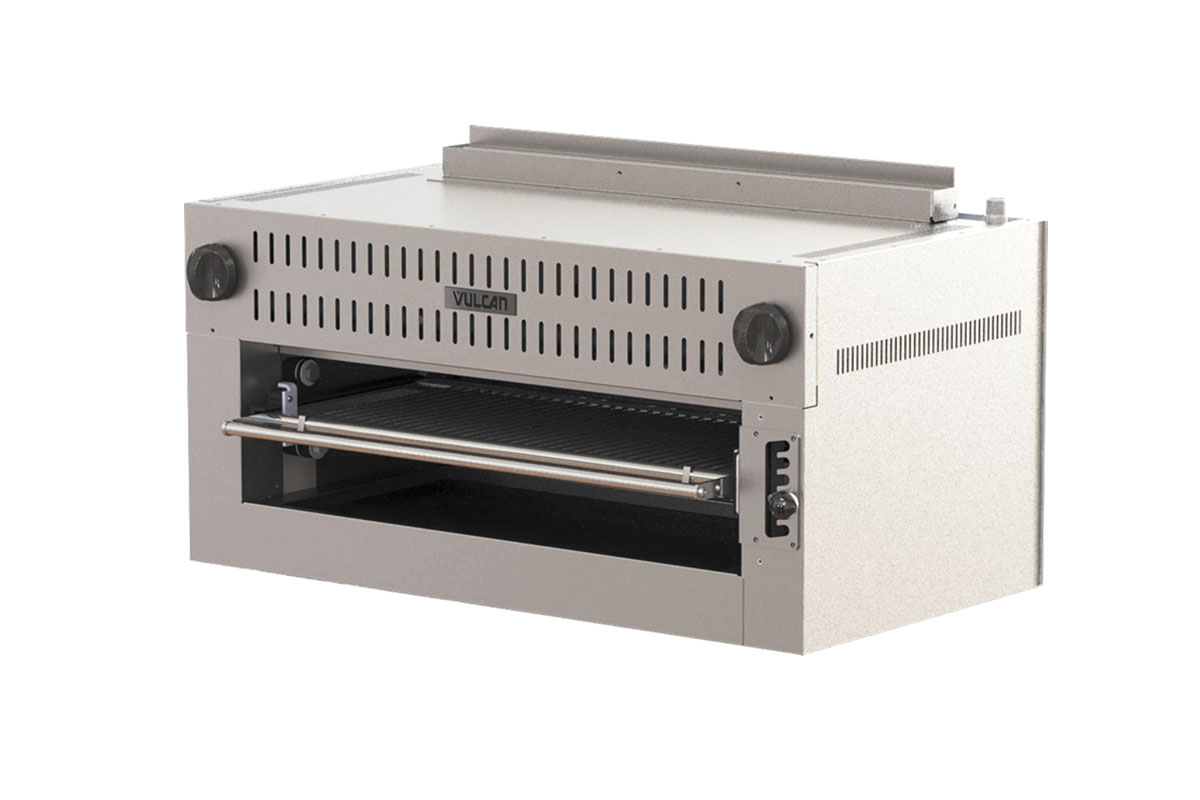 Vulcan
MODEL: 36IRB
HEATING STYLE: Infrared
FEATURES: Two 15,000 Btu ceramic burners and dual heat controls (from 250°F-800°F) unlock zone cooking capabilities. Use a cool-to-touch knob beside the cooking chamber to adjust the rack between six positions. Choose between wall-mounted, range-mounted or countertop applications.
WEBSITE: vulcanequipment.com
---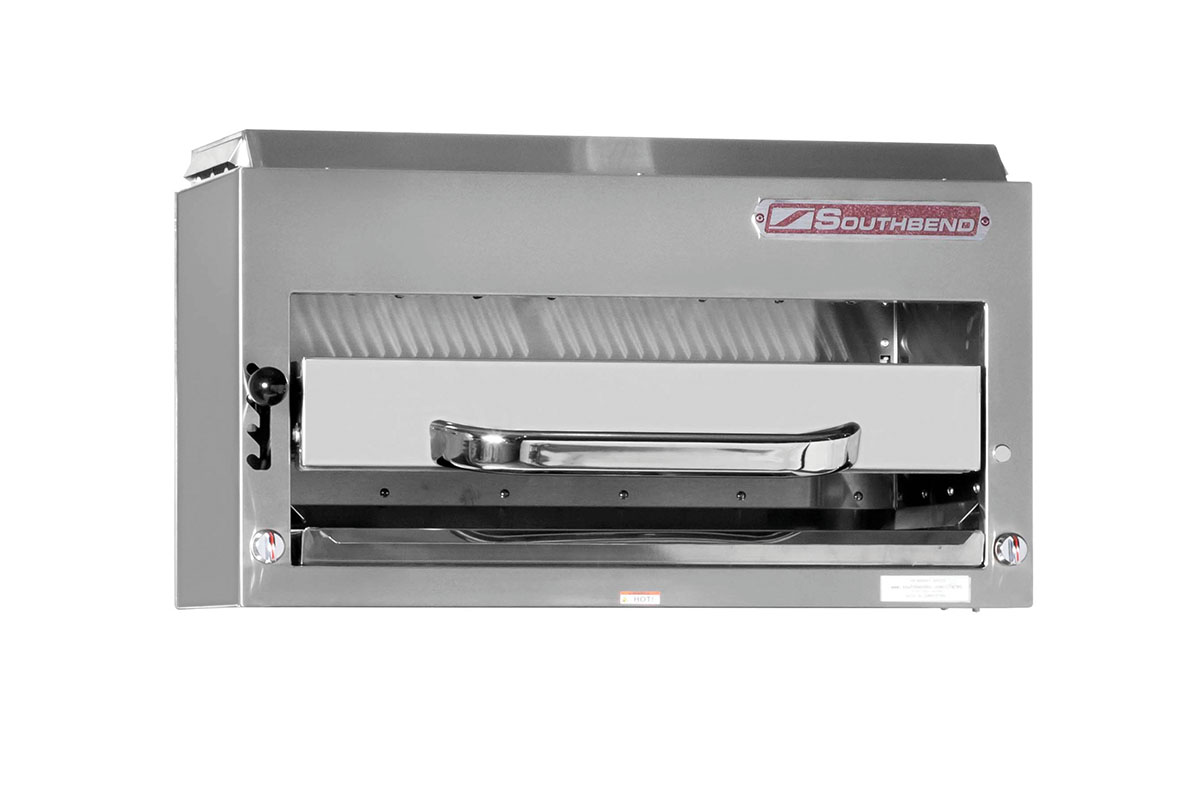 Southbend
MODEL: P36-NFR
HEATING STYLE: Infrared
FEATURES: Adjust the 30-in.W x 14-in.D rack between five positions and heat product with four 10,000 Btu burners. Dual valve control allows left and right operation, and preheating takes 90 seconds. Choose between a wall-mounted, range-mounted or countertop setup, the latter with 4-in. stainless legs.
WEBSITE: southbendnc.com
---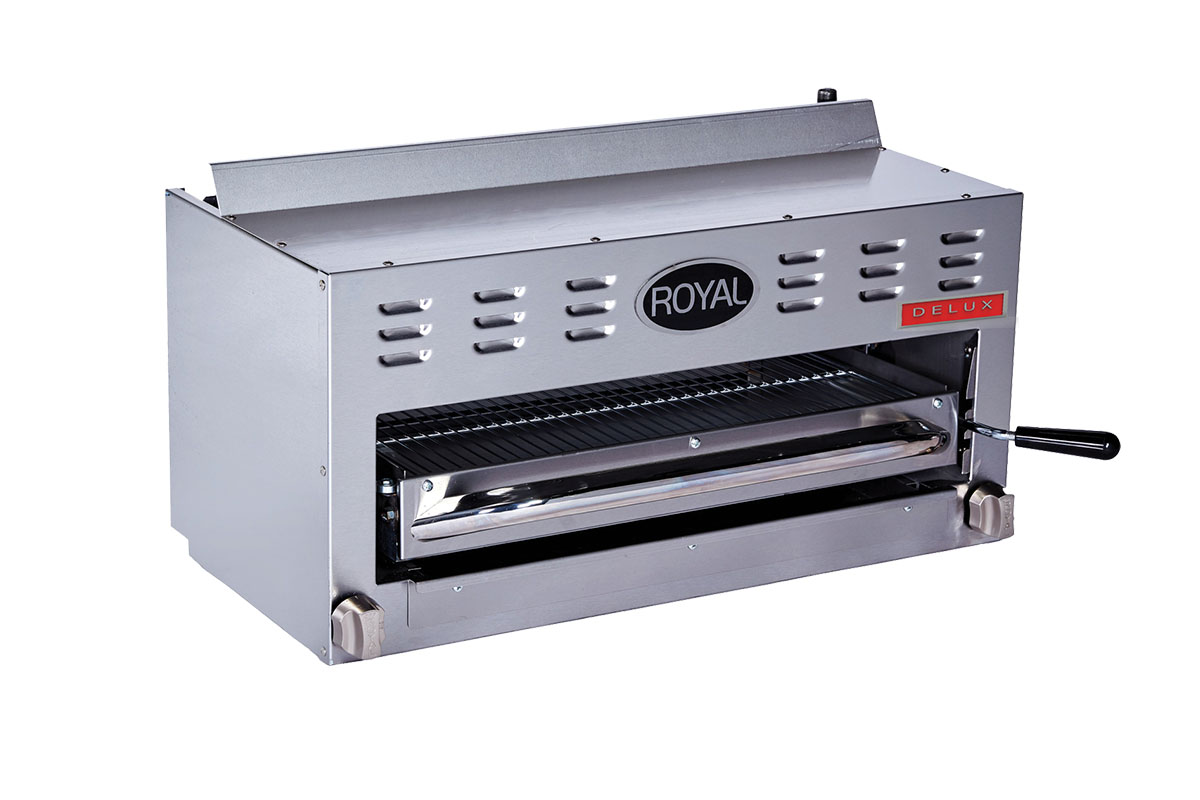 Royal Range of California
MODEL: RDSB-36
HEATING STYLE: Infrared
FEATURES: Two individually adjustable, 17,500 Btu burners power this wall- or range-mounted model, and standing pilots allow instant, safe ignition. A spring-balanced broiler grid locks into three positions.
WEBSITE: royalranges.com
---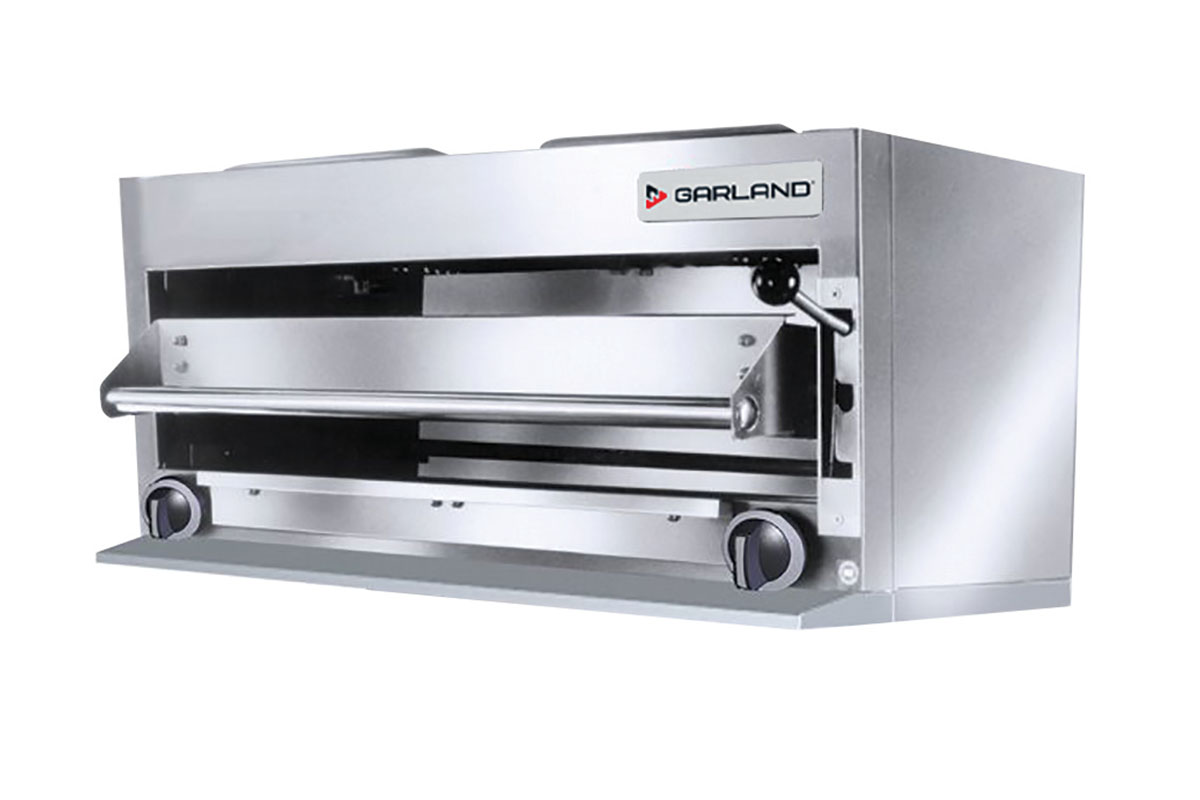 Garland
MODEL: G Series Infra-Red
HEATING STYLE: Infrared
FEATURES: Available as a countertop unit, or range- or wall-mounted, this series' models have two 20,000 Btu burners, each with high/low valve controls. An adjustable rack, with three positions, allows product to get as close as 2¾-in. from the cooking surface.
WEBSITE: garland-group.com
---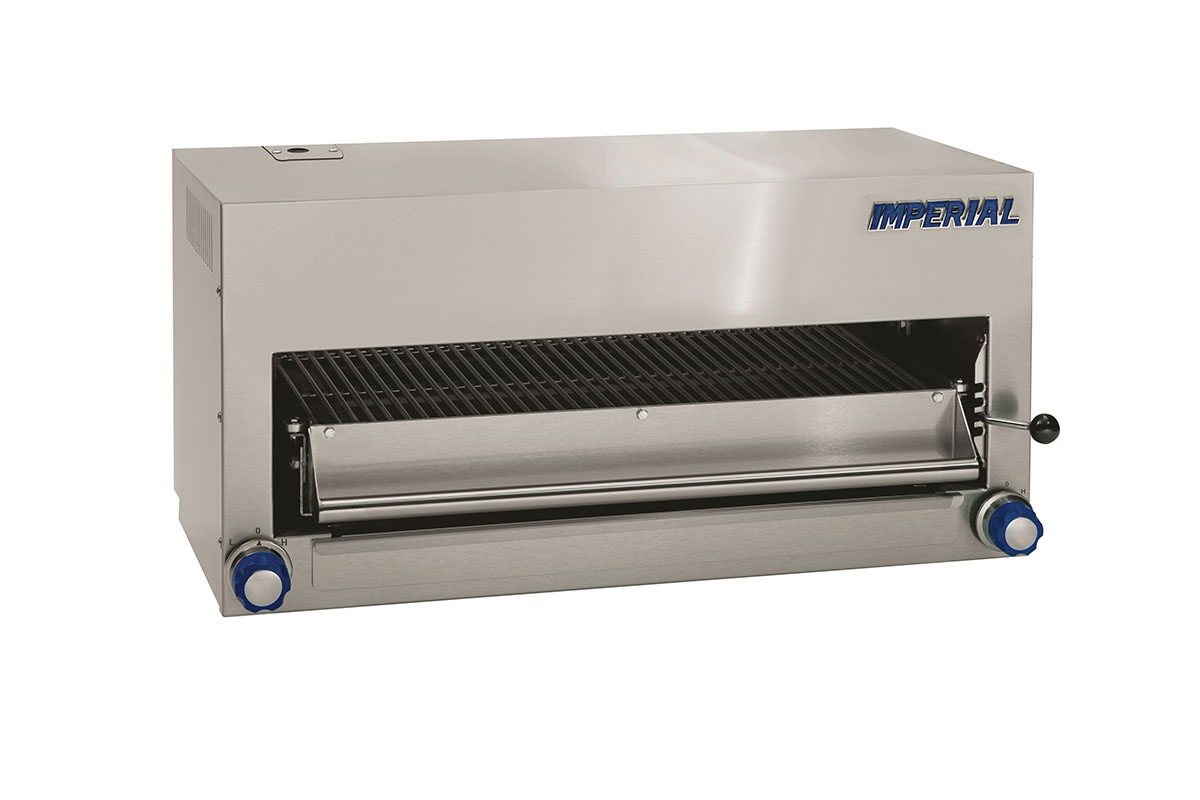 Imperial
MODEL: ISB-36-E
HEATING STYLE: Radiant
FEATURES: This electric unit offers two heating zones, controlled by cool-to-touch knobs, and a rack that can lock in four positions. Aluminized steel construction aids in heat retention and distribution. Choose from 208V and 240V models, and wall-, counter- or range-mounted setups.
WEBSITE: imperialrange.com
Editor's note: Some salamanders are compatible with specific ranges; check manufacturers' descriptions for details.
---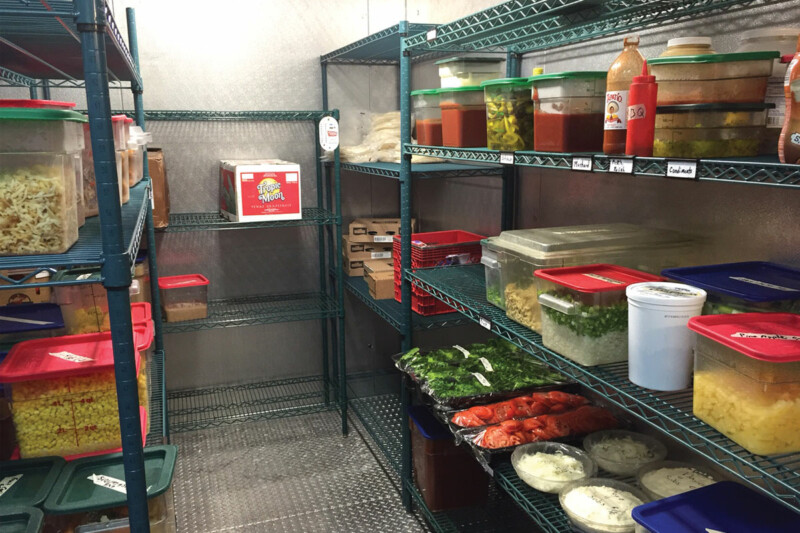 Equipment
A walk-in cooler and the food items stored inside are enormous investments for any business. As with any investment, you want to maximize your return and protect against loss. One…