Mixing it Up—What to Look for in a Countertop Mixer
Countertop mixers offer versatility to prepare a range of small-batch recipes.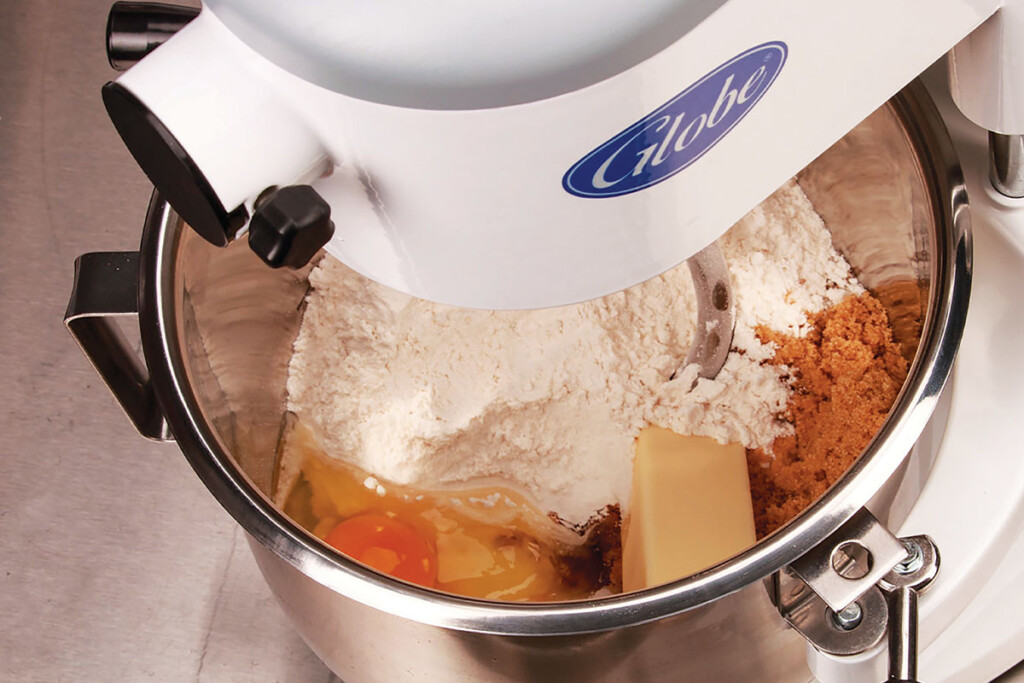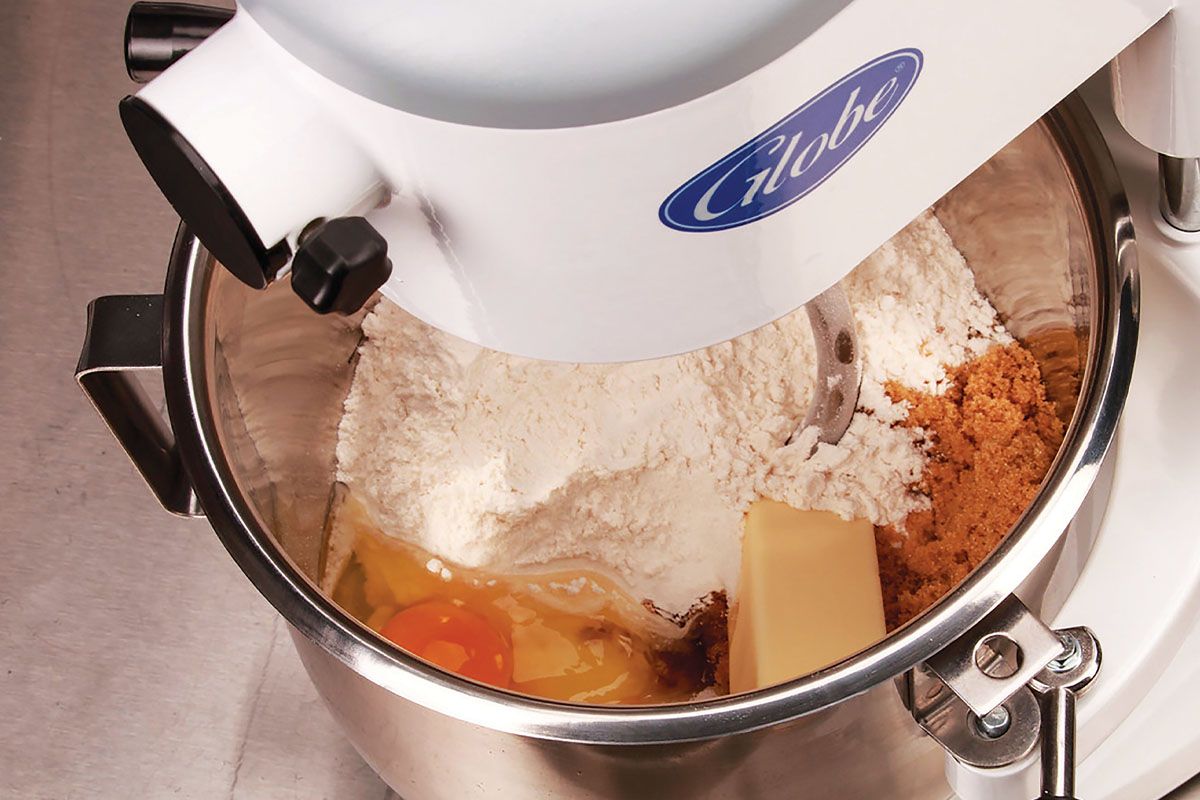 The countertop mixer is the Swiss Army knife of the kitchen—small but mighty, with the power to perform various functions. Use a wire whisk for whipping cream or airy meringues; attach the flat mixing paddle to mash potatoes, combine meatball ingredients or mix cake batters; employ the dough hook for kneading bread, pizza and pretzel dough.
With so much versatility, mixers are a mainstay for anyone making small batches, including bakeries, restaurants, caterers and culinary schools. These mighty machines reduce labor needs and offer ergonomic benefits, compared with hand-mixing. Countertop mixers are typically sized 5 to 10 quarts, but some manufacturers produce larger capacity units—up to 20 quarts— that are short enough to work on a countertop.
Operators working with larger food quantities may need a bigger bench mixer that operates on a table or cart, at a height of 24 to 27 inches, or even a high-capacity floor mixer. The lines are blurred between countertop and bench mixers, with one manufacturer calling its 20-quart unit a countertop mixer, at a little more than 28 ½-inches tall, while another classifies its 10-quart machine as a bench model, at 31 inches tall. Some mixers can operate on either a bench or a countertop. Consider your kitchen real estate when deciding between countertop and bench options.
Most countertop mixers are planetary mixers in which the agitator turns on a shaft and revolves around a stationary bowl. Employees can swap out different agitator tools and attach them to the shaft.
In contrast, a spiral mixer has a spiral-shaped agitator that remains stationary while the bowl revolves around it. Spiral mixers are ideal for operators preparing large amounts of dough who don't need the versatility of a planetary mixer. While a few spiral mixers might fit on a countertop, most are larger bench or floor models.
THE GOLDILOCKS CONUNDRUM
If you're in the market for a countertop planetary mixer, start by determining the appropriate size based on your desired output. A common mistake is purchasing a mixer that's too small for the task. Just because the ingredients fit in the bowl doesn't mean the mixer can handle that amount. Overloading your mixer could result in a poorly mixed product, or worse, kill your mixer's motor. You also risk splashes from wet items (picture making salsa in an overloaded mixer). Choosing too small of a mixer is inefficient, necessitating extra batches. "If your capacity is close, you should always choose the next size up," notes one manufacturer's representative.
But bigger isn't always better. If you're making a small batch, the contents could get lost in a large bowl and not mix well. This could be especially problematic for whipped items, as ingredients won't reach enough of the whisk's tines to be mixed efficiently. Bottom line: Find the mixer that's just the right size.
If you plan on making dough, you'll need to do some mixer mathematics to find the appropriate size. A dough's absorption ratio is the water weight divided by the flour weight, multiplied by 100 to get a percentage. (Water weighs 1 pound per 16 fluid ounces, 81/3 pounds per gallon.) A high AR, like 60%, is a wet dough, while a drier dough would have a lower AR, like 40%.
It takes a larger mixer to prepare the same amount of low-AR dough as high-AR dough. One manufacturer's 12-quart unit accommodates up to 11 pounds of pizza dough with a 60% AR but only 5 pounds of pizza dough with a 40% AR. If you use high-gluten flour, chilled flour or water below 70˚F, expect to fit in 10% less dough. This might mean scaling up to the next size mixer to meet your output needs.
A well-made, durable mixer could last 10 to 15-plus years with proper use and maintenance.
Some manufacturers offer online capacity calculators; otherwise, check spec sheets or instruction manuals for capacity charts. Not every 10-quart mixer prepares the same amount of a particular product.
MIXER MECHANICS
Before selecting a mixer, determine the applications for which you'll be using it. Some of the smallest machines offer 10 or 11 speeds, giving bakers and chefs optimum precision and versatility. These are typically powered by a DC motor, which offers accurate speed control and operates relatively quietly. If you don't need that type of speed precision, you can consider models with as few as three speeds.
If you're kneading dough on a regular basis, look for a heavy-duty mixer with high power and torque (the twisting force that produces rotation on a shaft). A low-AR dough requires greater torque to drive through it than a high-AR dough.
You'll also want to specify how much use your mixer will get on a typical day. A restaurant that mixes recipe after recipe will need a higher endurance machine than the bed-and-breakfast that bakes a single batch of muffins each morning. Look for models that experience limited downtime under heavy use, or that have agitators that stand up well in high-volume operations, for example.
Extensive use can overstress some mixers, causing their motors to overheat and burn out. One manufacturer touts that its mixer can be used all day, requiring only a two- to five-minute rest between batches, because it has three ventilation ports and a system of heat sinks to prevent overheating. Another boasts that its motor protection overload lets the mixer work batch after batch without resting. Many manufacturers feature thermal overload shutdown to prevent motor burnout. One maker's units measure amp draw and shuts down when overloaded; this, it claims, offers a quicker response time than models that monitor overloading via motor or internal temperature.
If you haven't purchased a mixer in years, you might be surprised by the power and endurance of today's models. One manufacturer unveiled a new line this year that promises to expand dough capacity by 20% on its 20-quart model, compared to its previous model, thanks to developments that better handle dough, including a reinforced planetary shaft that drives additional power to the bowl and an improved variable frequency drive with more power and precision.
A few other factors to consider:
SHIFTING SPEEDS. Some machines must be stopped before changing speeds, while others let you change speed while the motor is running. If your model requires stopping before shifting speeds, be sure to do so to avoid damaging the gearbox. Misuse could void your warranty.
TILT-BACK HEAD VERSUS STATIONARY HEAD. A tilt-back head allows the user to remove the bowl without detaching tools. The downside is that the pivot point may create a weak spot in the design; a rigid stationary head reduces vibration for optimal performance.
TIMER. Depending on your workflow, an embedded timer might be useful; some models include automatic shut-off when time's up. An automatic recall feature on some models reverts to the last time set for a speed, making it easy to mix another batch.
ATTACHMENTS. Further expand a mixer's versatility by adding attachments like a shredder, meat grinder or pasta maker. If multifunctionality is important to you, look for a mixer with an attachment hub and specify the type of hub (such as #12 or #10) compatible with the desired attachments. Beware that some smaller machines may not be robust enough or offer sufficient capacity to perform these tasks efficiently.
KEEP SPINNING
A well-made, durable mixer could last 10 to 15- plus years, with proper use and maintenance. Refer to the instruction manual for best practices for preparing different food items; follow the capacity chart, attach the suitable tool and set your mixer to the appropriate speed.
Train your staff members to resist the urge to use higher speeds than indicated in hopes of getting the job done quicker. One manufacturer recalls a customer who tried unsuccessfully to mix a thick panettone dough at the highest speed. The proper gluten structure won't develop at high speeds, and the machine may overheat while trying to rapidly move a heavy dough ball. Follow the maker's guidance, and you should have a good mix for years to come.
Small But Mighty
Get mixing with the following countertop planetary mixers from six suppliers.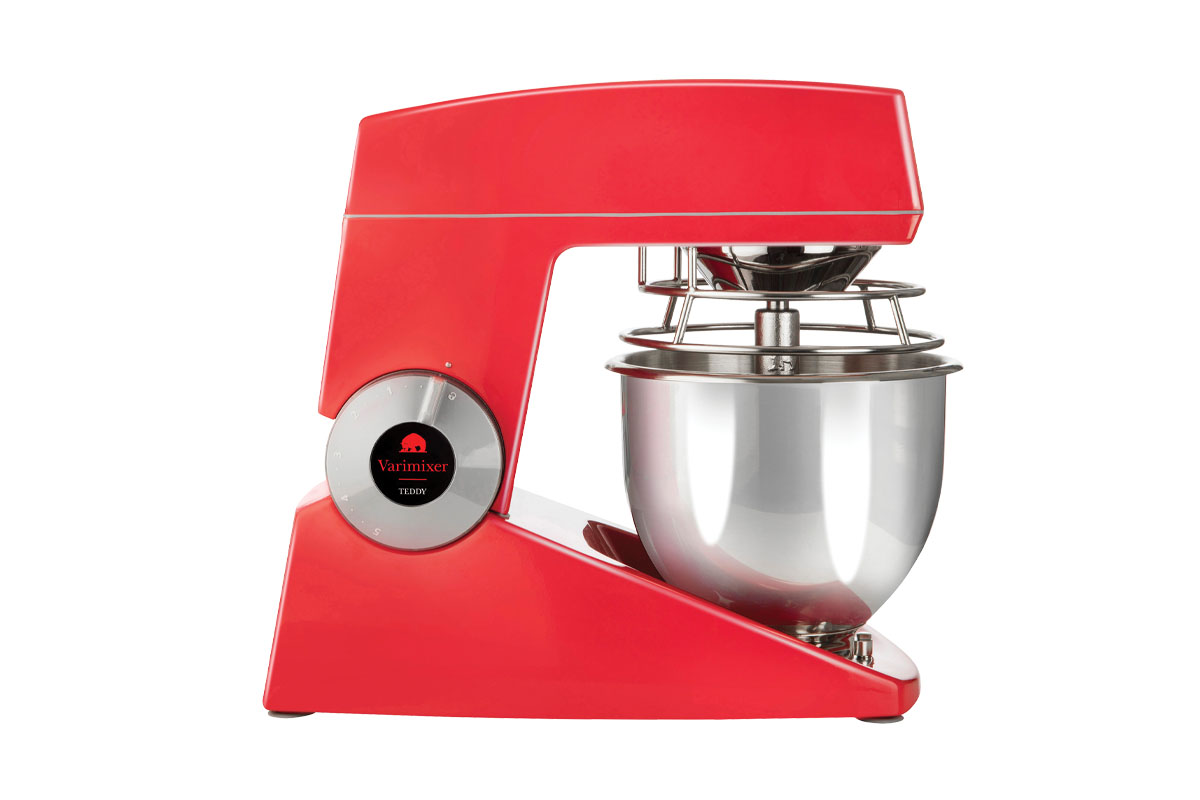 Varimixer
Model: V5
Capacity: 5 qt.
Speeds: Variable
Dimensions: 9 ½-in.W x 21 3/5-in.D x 15 ¾-in.H
Website: varimixerusa.com
---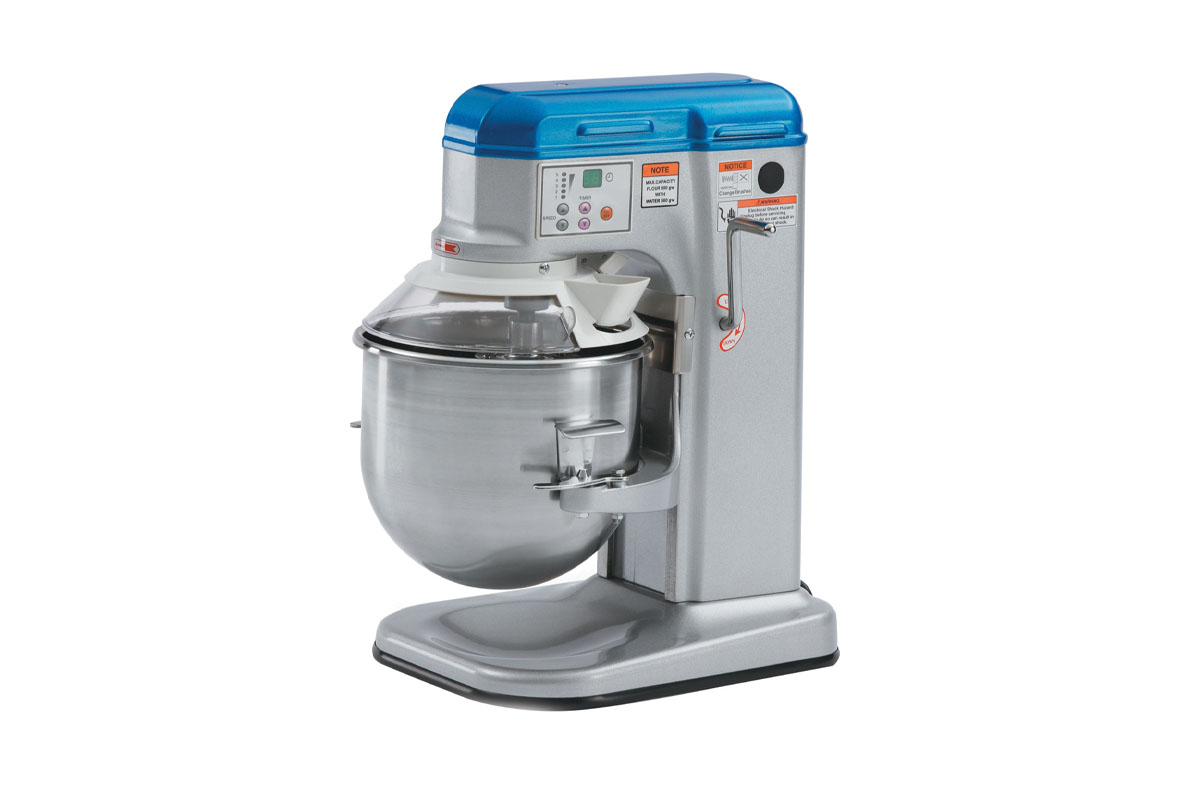 Vollrath
Model: MIX1010
Capacity: 10 qt.
Speeds: 5
Dimensions: 13 1/16-in.W x 17 11/16-in.D x 21 3/16-in.H
Website: vollrath.com
---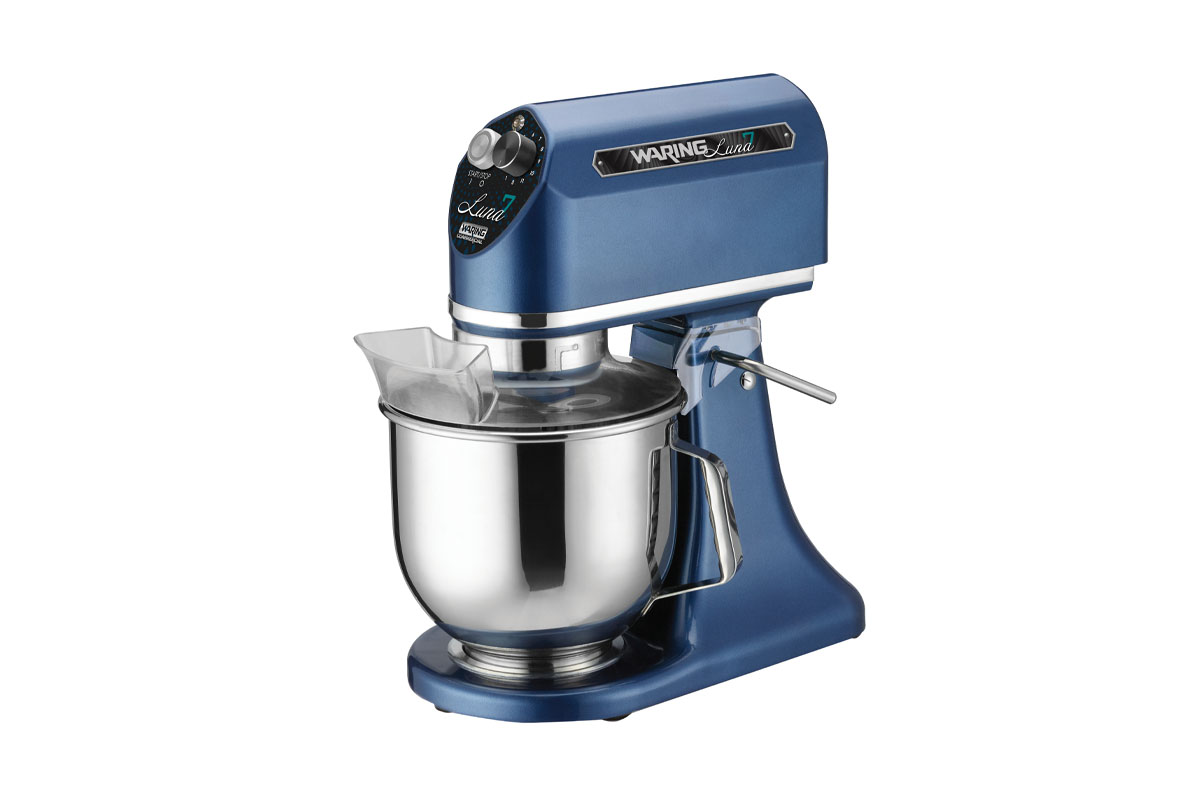 Waring
Model: WSM7L
Capacity: 7 qt.
Speeds: 11
Dimensions: 9 3/10-in.W x 16 3/10-in.D x 17 7/10-in.H
Website: waringcommercialproducts.com
---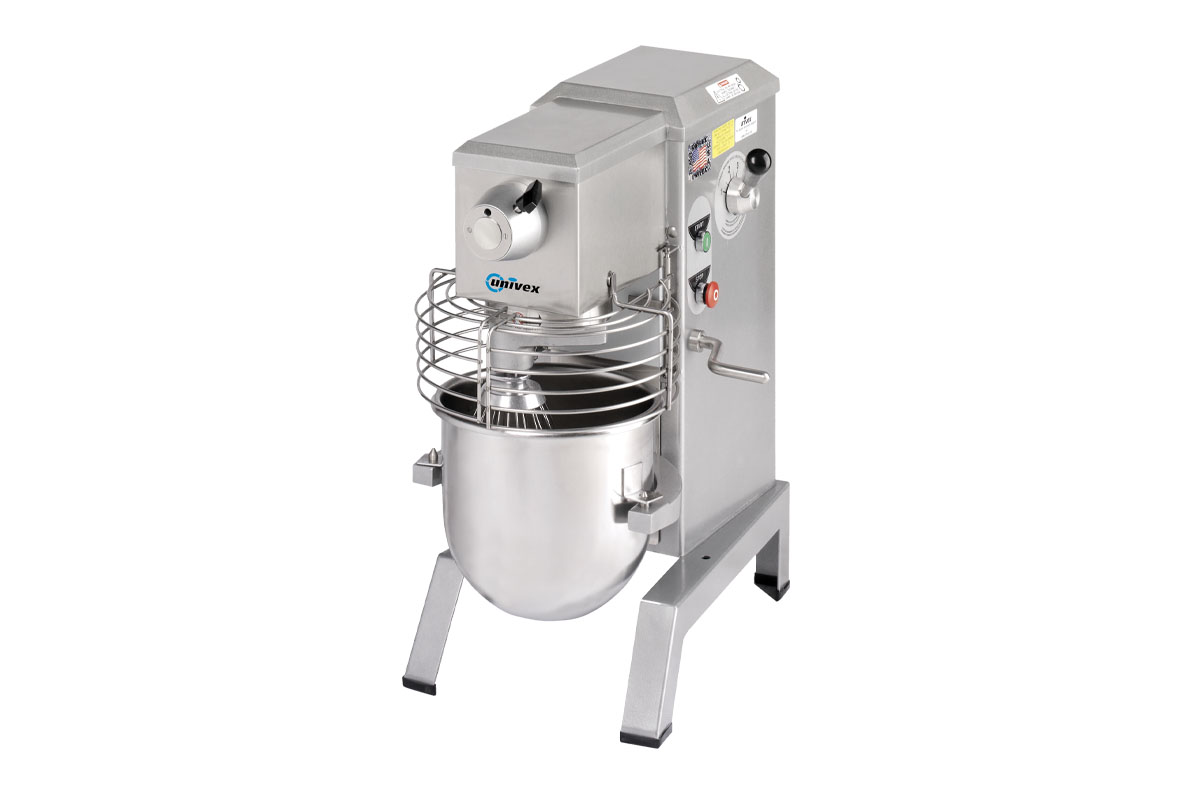 Univex
Model: SRM12+
Capacity: 12 qt.
Speeds: 4
Dimensions: 14 7/8-in. W x 26 ¼-in.D x 29 7/8-in.H
Website: univexcorp.com
---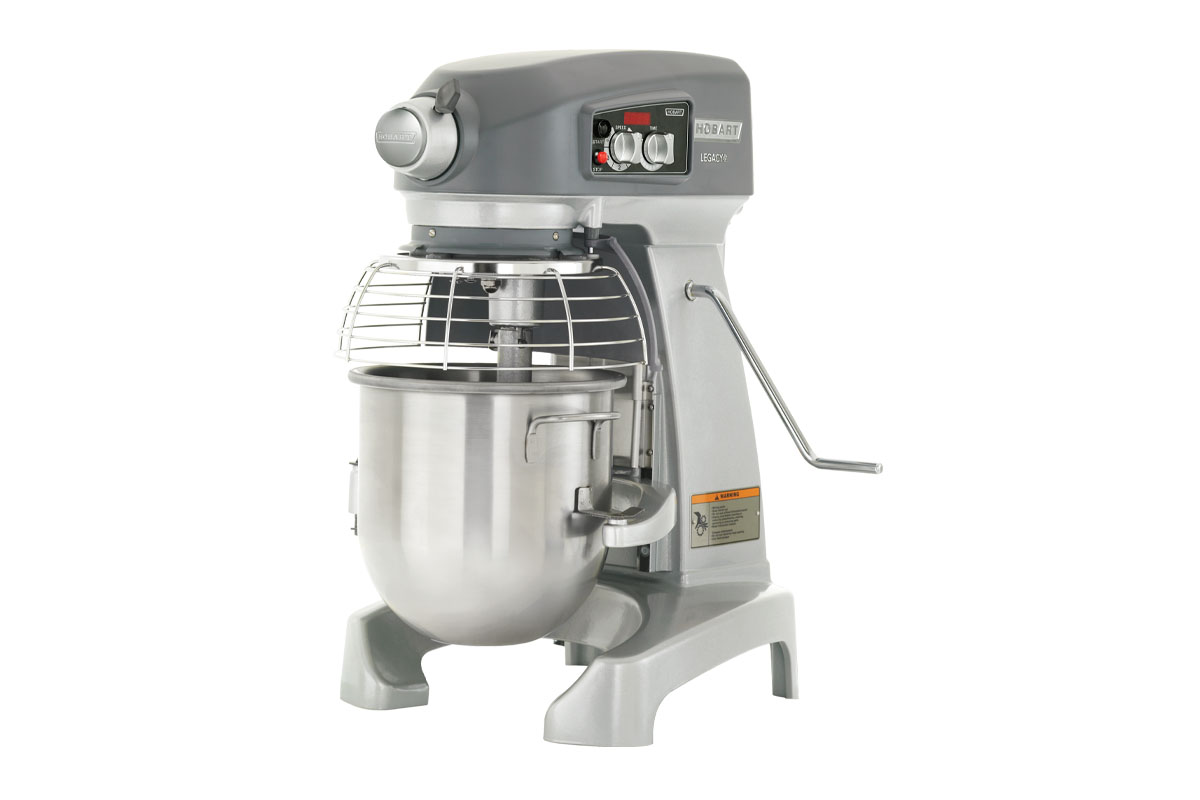 Hobart
Model: HL120 LEGACY+
Capacity: 12 qt.
Speeds: 4
Dimensions: 16 ½-in.W x 23 2/5-in.D x 29-in.H
Website: hobartcorp.com
---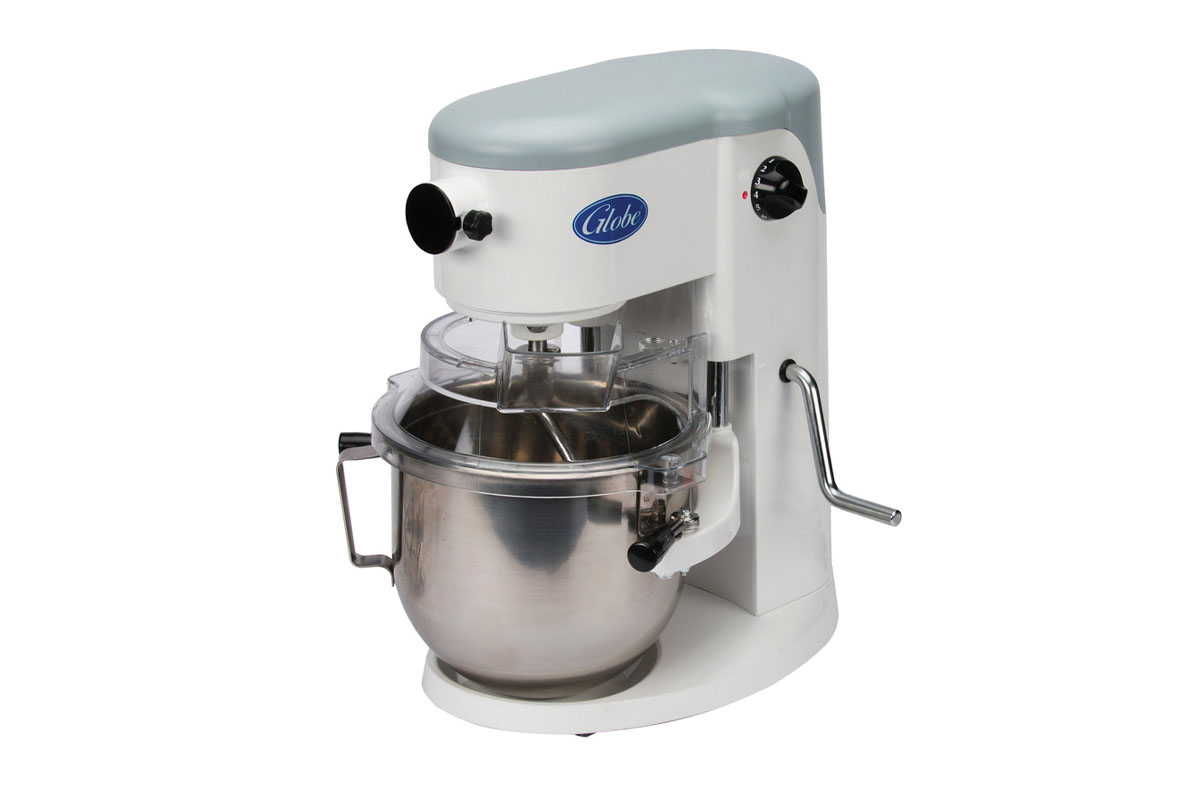 Globe
Model: SP05
Capacity: 5 qt.
Speeds: 10
Dimensions: 13-in.W x 15 3/10-in.D x 17-in.H
Website: globefoodequip.com
---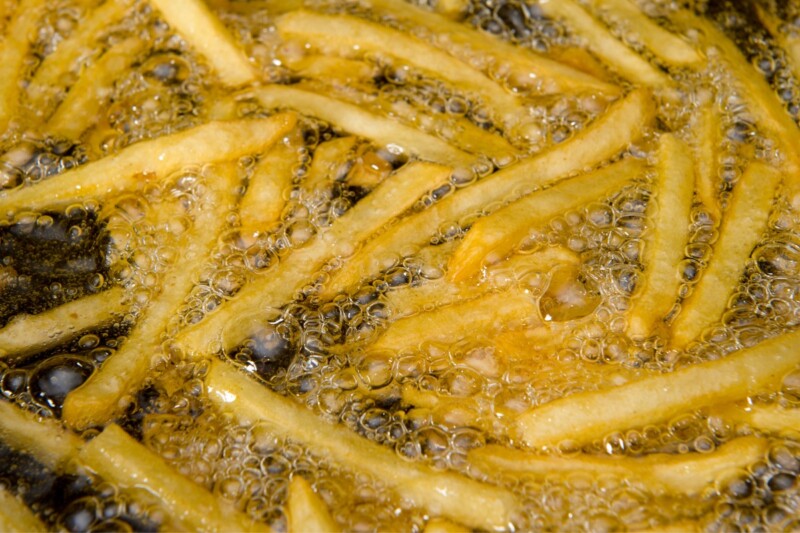 Equipment
Frying oil is a precious commodity in any commercial kitchen, especially in the world of deep-frying. To keep your cooking oil in optimal condition and ensure delicious taste and texture…